Parents often ask: how can I help my child be more successful in school? One of the most effective strategies can also be the easiest: simply staying in touch with your child's teacher.
Experts agree that positive communication between parents and teachers is a chief factor in student achievement. An open exchange of at-home and at-school learning habits fosters a beneficial dialogue centered on a child's needs and abilities.
---
"Students' homes and classrooms are the focal points of their learning experiences—from kindergarten through high school," says the U.S. National Education Association. "Parents who work with teachers and students are critical partners in helping their child achieve success."
Ideally, schools make this flow of information a two-way street, taking advantage of parent enthusiasm and involvement. In this way, parents can extend their school feedback beyond report cards and conferences.
Best-practice schools use up-to-the-minute technology to communicate with parents. For example, The American International School · Vienna recently upgraded to Veracross, an integrated online information system, to keep families informed. The web-based AIS Parent Portal enables real-time tracking of student grades, projects, progress and whereabouts. It also allows teachers to update on a daily basis the performance and well-being of each student.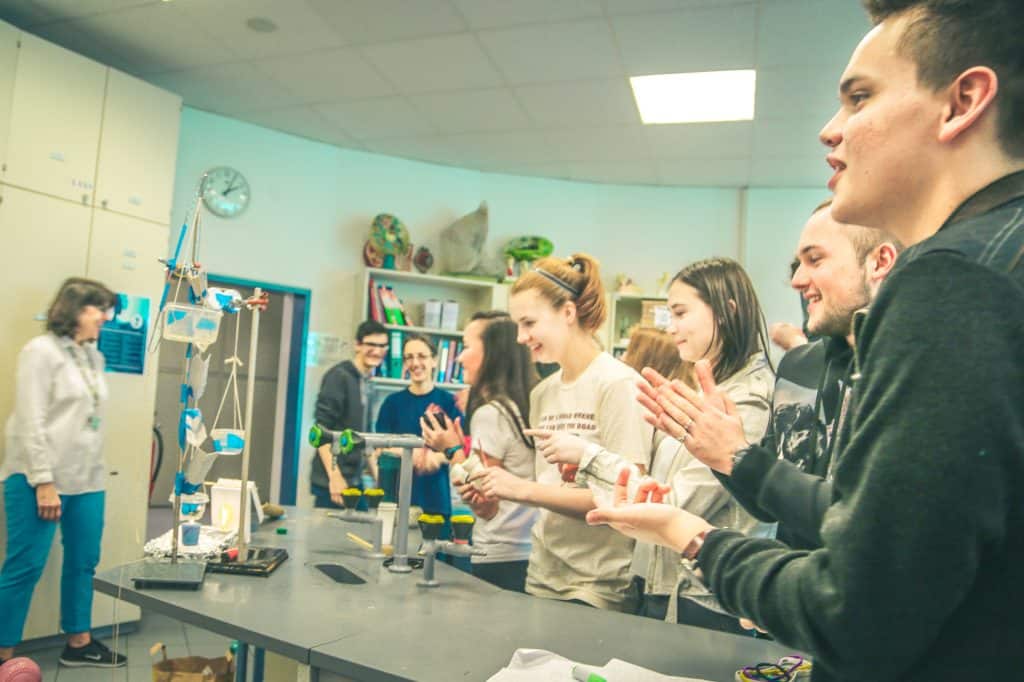 High-tech communication is a building block of success in a parent-teacher relationship; however, nothing can replace old-fashioned face-to-face meetings. So, parents must make sure to maximize these opportunities. Schools need to offer multiple ways for students to work-share, in addition to events geared specifically to support parent involvement, like Parent-Teacher Forums, Principal Coffees and Counselor Meetings.
It is agreed that parents should take advantage of every opportunity to stay in touch with their child's school. In turn, the school should offer easy, effective outgoing information. This applies not only at an institutional level, but also increasingly more often, at each grade-level, and on a classroom and individual-student basis.
At schools like AIS, daily communication occurs across all divisions. Parents can access information on many different platforms: the all-school website, school (elementary, middle and high) websites, grade-level websites, and classroom blogs. In addition, parents email with teachers and check the school's social media outlets like Facebook and Twitter frequently for updates and highlights.
The key, say experts, is maintaining an open channel for parents and teachers to freely discuss student development.
"Effective communication is essential to create strong school-home partnerships and to increase parental involvement," according to research by the non-profit Academic Development Institute. "Thus, teachers should strive to use a variety of effective strategies to make communication with parents as informative and interactive as possible, incorporating new communication methods and yet retaining the human touch."
By Aubree G. Caunter