Education for the future is guaranteed to be successful by following an international bilingual curriculum. It means ensuring children gain capabilities in English and Thai literacy as if both languages are their mother tongue languages.
At SBS, we provide education by following our international bilingual curriculum. Our curriculum ensures that we meet the standards of the globally accredited IB World School, Cambridge International curriculum and also the Thai Ministry of Education curriculum.
Our graduate students are free of barriers to enrol in universities, in either Thai or international programs. They are free to choose from leading Thai or global universities.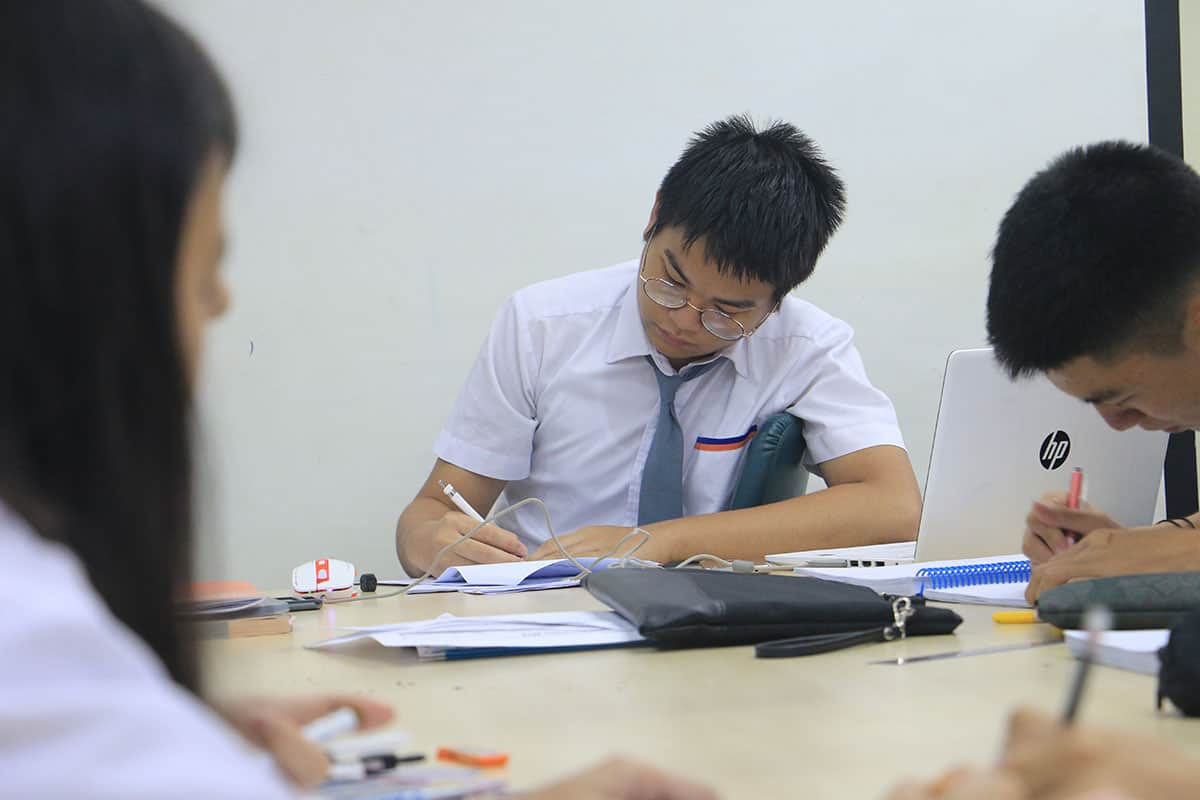 There are never enough in-class hours for second-language learners to actually learn the new language. Every school-day learners are also engaged in learning mathematics, science, and all the other subjects. However, these core academic activities focus, naturally, on subject matter.
Satit Bilingual School of Rangsit University (SBS), is a world school that supports extensive reading (ER) programmes which focus on literature written in English. Parents are encouraged to help by developing a home library that includes story books written in the family's 'home' language, Thai, as well as in English.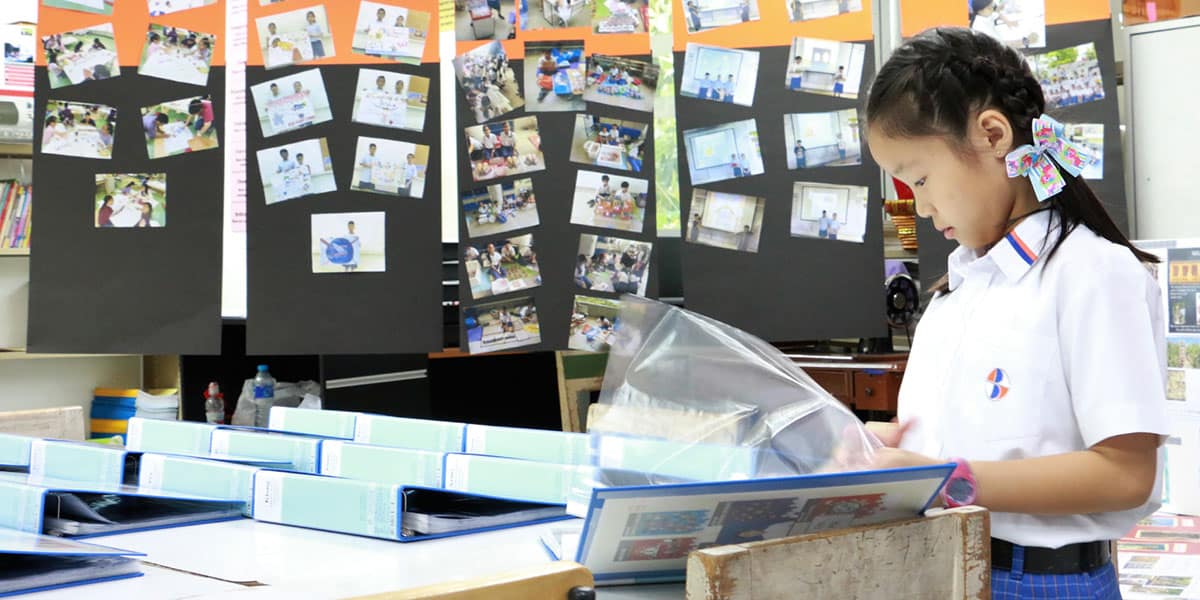 'Reading for Pleasure' yields many benefits, – linguistic and more. There is compelling research evidence that reveals children when reading story books for pleasure are, at the same time, observing proper work groupings, paragraphing, and correct punctuation – for both descriptive sentences, as well as for dialogue. A child's brain is alert to everything and subconsciously remembers. That explains why readers are better writers, for example!
Young readers are also having to decipher the meaning of new vocabulary through contextual clues – a very important skill. The child determines the meaning by seeing how the new word is being used. Note: children's story books should be at a level appropriate to their reading level such that a dictionary is rarely a necessity.
Reading stories provide a wealth of other benefits, too. Through stories children can come to know about other places, people and cultures. They can feel empathy for another being, sadness over a happening, and surprise over the unexpected.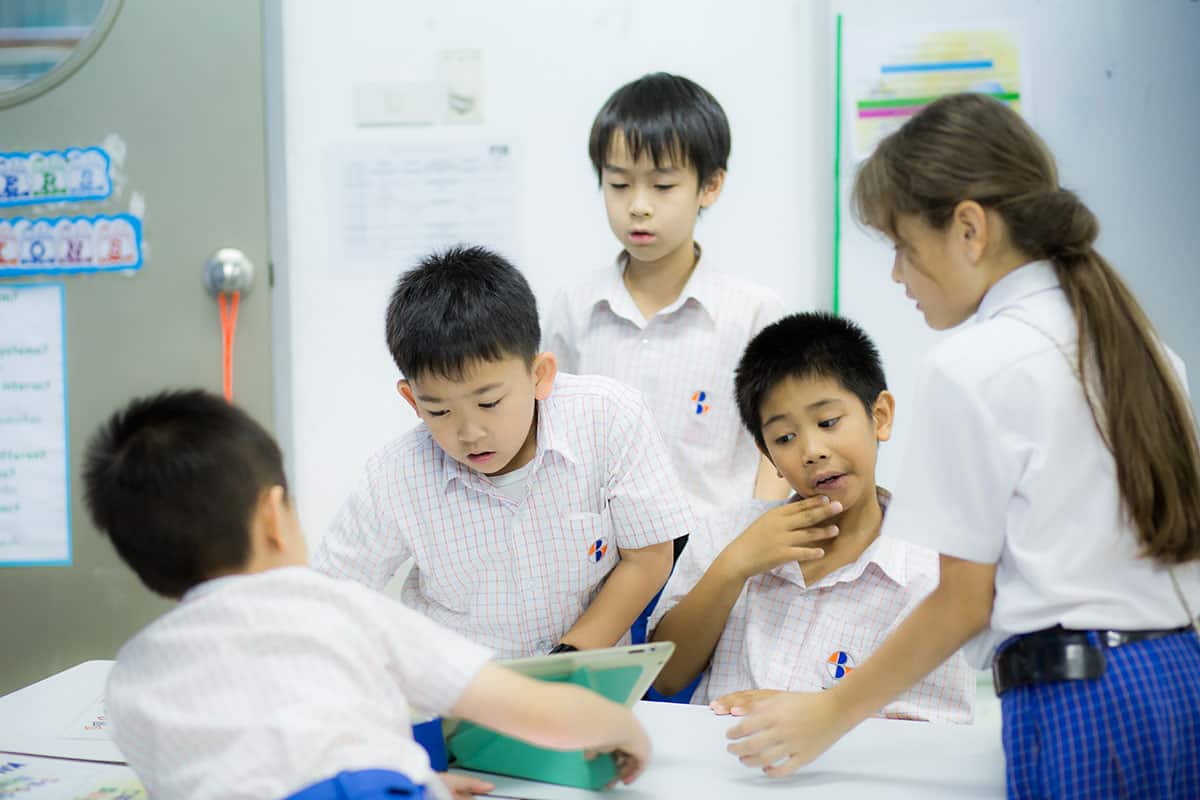 A final note: parents who worry that their child watches too much television or spends too much time socialising with friends on her/his mobile phone, now can promote an enriching alternative. By supporting the school's extensive reading (ER) programme and by developing an at-home version, parents can begin to worry less!
The next note in this series will describe a number of resources which are available to parents who wish to support the development of a reading habit in children.
By Dr. Apiramon Ourairat, Chief Executive Officer