Recently, students in the PYP 3 at Ecole Internationale Montgomery inquired about the changing world and seasons through reading and writing poetry.
They were especially inspired by the change happening outside in Brussels as flowers were starting to bloom and the sun was shining a little more than usual. Students discovered the different features and styles of poetry and were inspired by nature to write their own poems. Being a bilingual school, PYP 3 English and French teachers wanted to use this unit as a way to help the students find their voice and build confidence in both languages, as well as reflect on their native language. To further their inquiry at home, the students created poetry books, a collection of poems that they researched and wrote. One of the main criterias was finding poems in both English and French as well as their native tongue.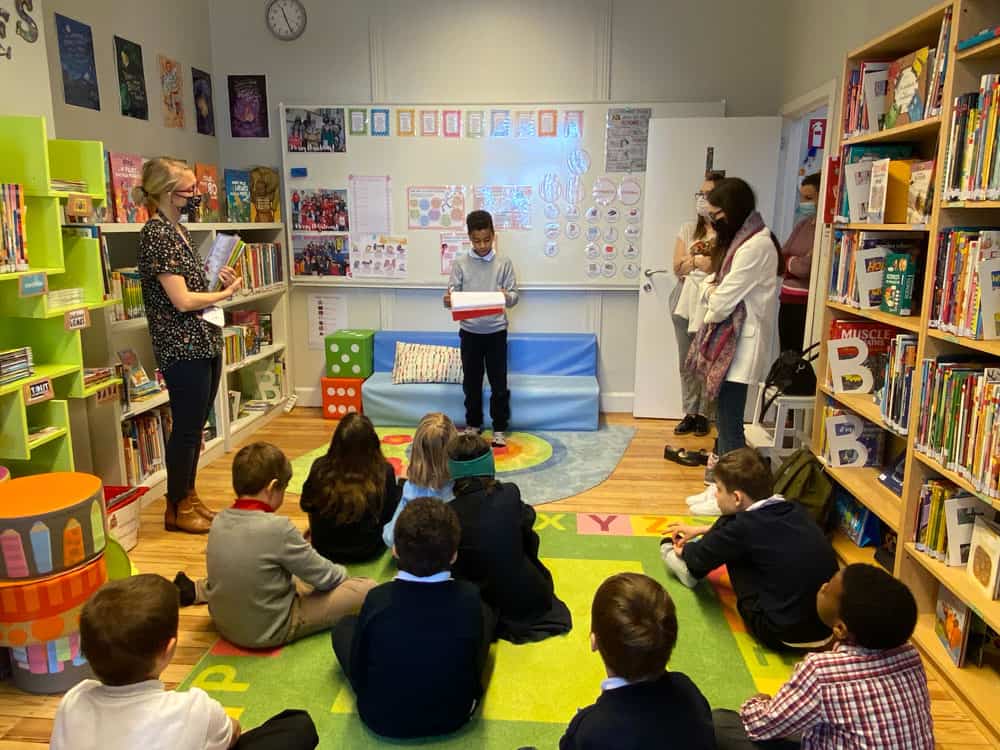 The students were able to share their poetry with other students and teachers in a poetry reading in the school library. Students shared some poems they enjoyed, some in different languages, and even some they wrote. At the end, the students were able to talk with the others and showcase their poetry books. It was a great time for the students to celebrate their hard work and efforts as the others clapped and cheered for them.