When AMADEUS International School Vienna starts the new academic year in the end of August, it will be with extra excitement. Not only will we open our fourth academic programme, the IB Career-related Programme with a focus on Music, we will also add a third school building to the campus when opening a new fully renovated boarding house.
A "5-star" boarding experience
AMADEUS has offered premium boarding to students for many years, but as the school is growing and we want to provide our students with the very best settings to thrive and develop, we are now upgrading our boarding facilities and making even more space for learning.
If boarding houses had star ratings, this one would definitely have 5

Jeremy House, Head of School
The new exclusive boarding house has the capacity for more than 130 students, with girls and boys residing in two different sections. The rooms will typically be shared by two students, with an en-suite bathroom in each room. The house offers plenty of space to socialize and study, with tea-kitchens on each floor, lounges, outdoor balconies, a patio, and a big social dining room where students can enjoy their meals from our in-house chefs.
Almost all my friends are from other countries from around the world; its great fun learning about the different languages, traditions and food. I especially like the food!

AMADEUS boarding student
The location is also truly unique. While the boarders at AMADEUS live right next to their school, they also live in the middle of a green campus park. From the rooftop of the house, they can enjoy the scenic view of Vienna's skyline on one side, and mountains on the other. A trip to the city center takes no longer than 25 minutes with the tram, and the international airport is only 35 minutes away by taxi. The school is located in Vienna's beautiful and calm 18th district – a safe residential area with green parks, sport areas, and cafes.
AMADEUS Vienna – International education with distinction
AMADEUS International School Vienna is an IB day and boarding school for students aged 3-18 years old. The multinational community currently consists of 290 students, with approximately 70 boarding students. The language of instruction is English, but students will also take German classes in order to be able to speak the language of the host-country.
AMADEUS offers four academic IB programmes: the Primary Years Programme (ages 3-11), the Secondary Years Programme (ages 12-16), the Diploma Programme (ages 17-18), and the Career-related programme (ages 17-18). As something unique, AMADEUS also offers students to attend the school's integrated Music and Arts Academy where they can discover or develop their skills within music, arts, theatre, or dance.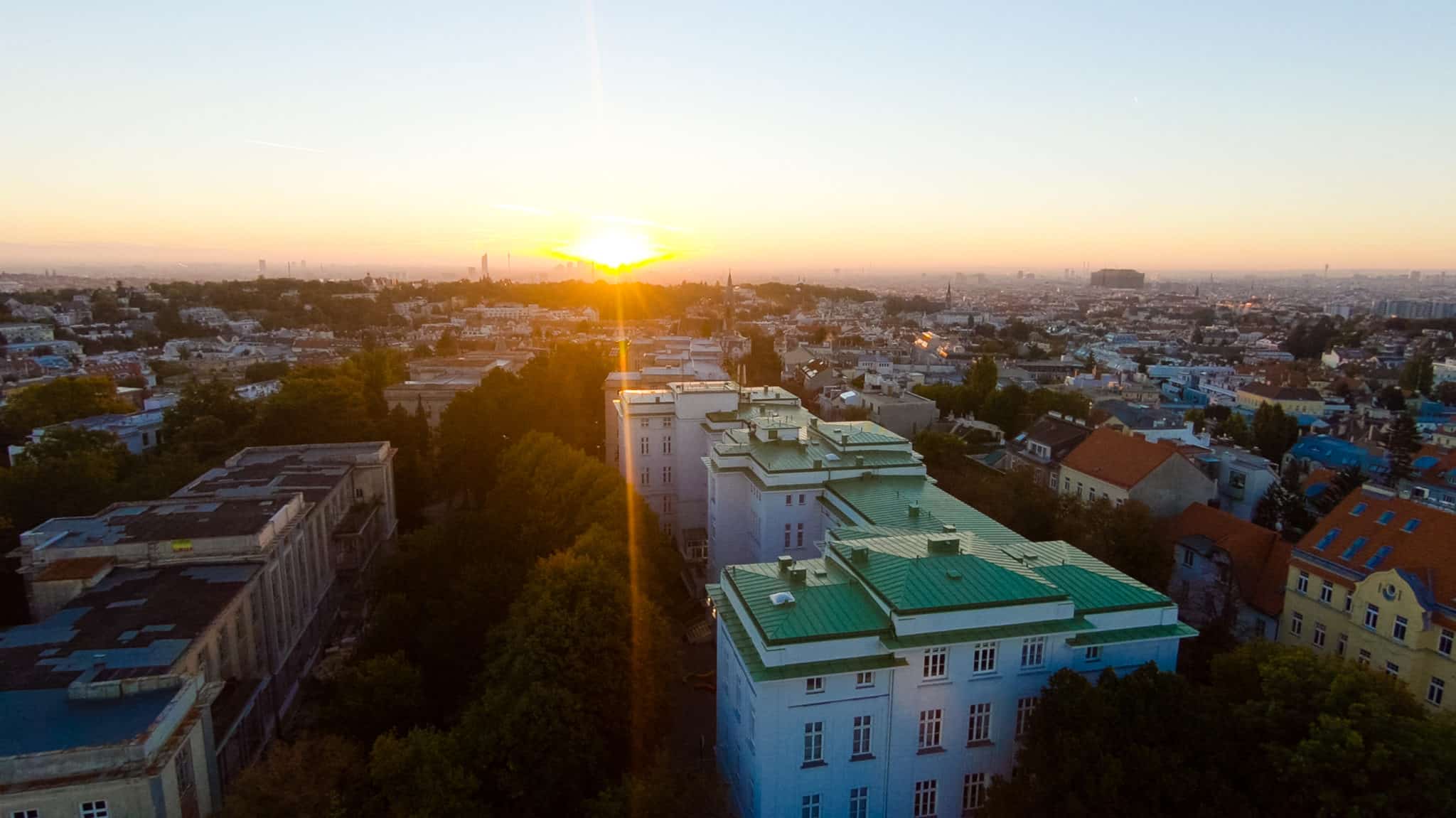 With many years of experience in delivering high-level music classes alongside students' academic studies, AMADEUS can now proudly provide students with the possibility to combine the two elements. As the first school in Europe offering a BTEC level 3 diploma in music, we now offer the IB Career-related Programme with a focus on music. This is the perfect pathway for students who wish to go on to study music at university level or pursue a professional musical career.
AMADEUS focuses on educational distinction and strives toward being "the jewel of the crown of international education in Austria". This is achieved in the unique focus on accompaniment, providing a personal approach to supporting young people as they fulfil their highest potential. Whether it be within Engineering, Architecture, Law, Music, Art, International Business, Mathematics, Finance, Psychology, Physics, or something else, students' strengths, talents, character, and leadership potential are all nurtured in this community of distinction.
---
For more information about the school and our programmes, please visit our website or contact us directly:
Website: https://amadeus-vienna.com
Email: admissions@amadeus-vienna.com