From the return of students and the continuation of classes to theater rehearsal and Academic Travel, we take a photo-driven look at the past month at TASIS.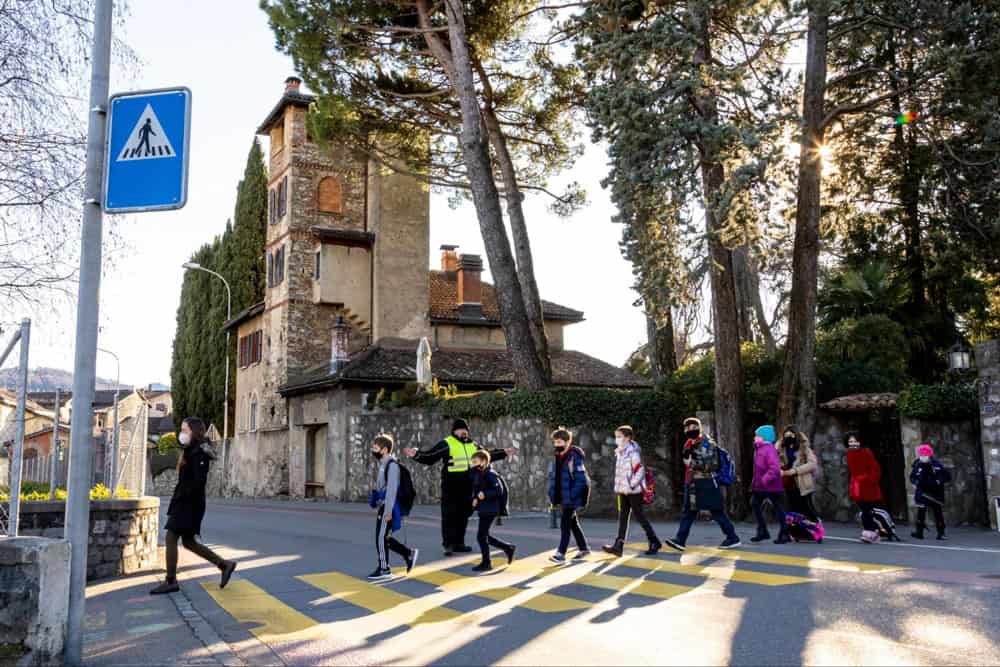 The Return
After a well-deserved winter holiday, students returned to campus for their first classes of the new year on January 10.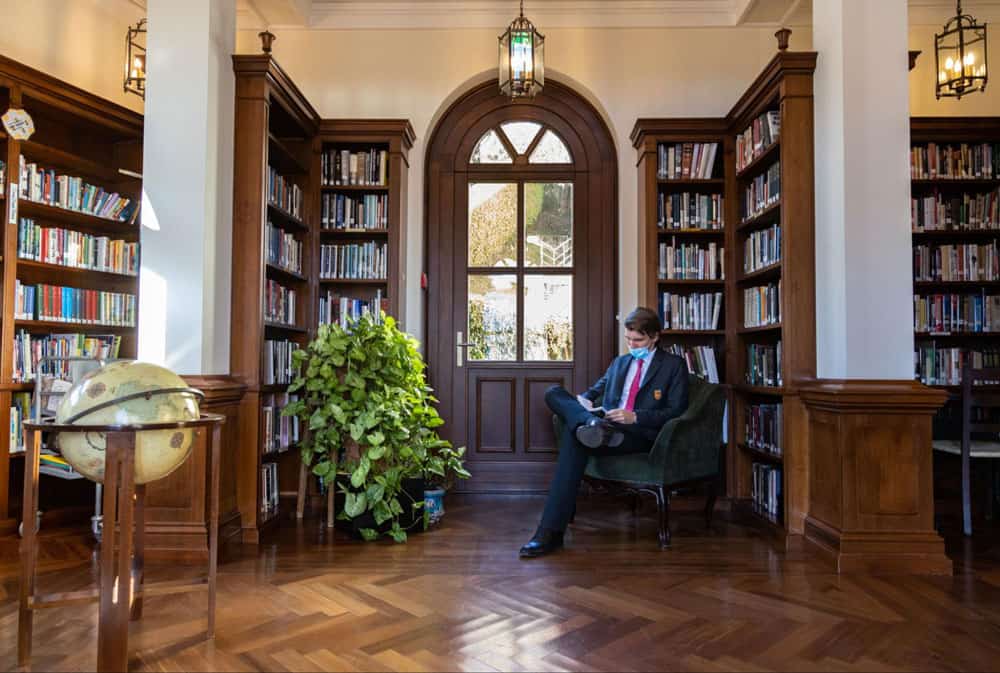 Book Nook
A High School student took advantage of a comfortable seat in the M. Crist Fleming Library to read George Orwell's 1984 during the first week back.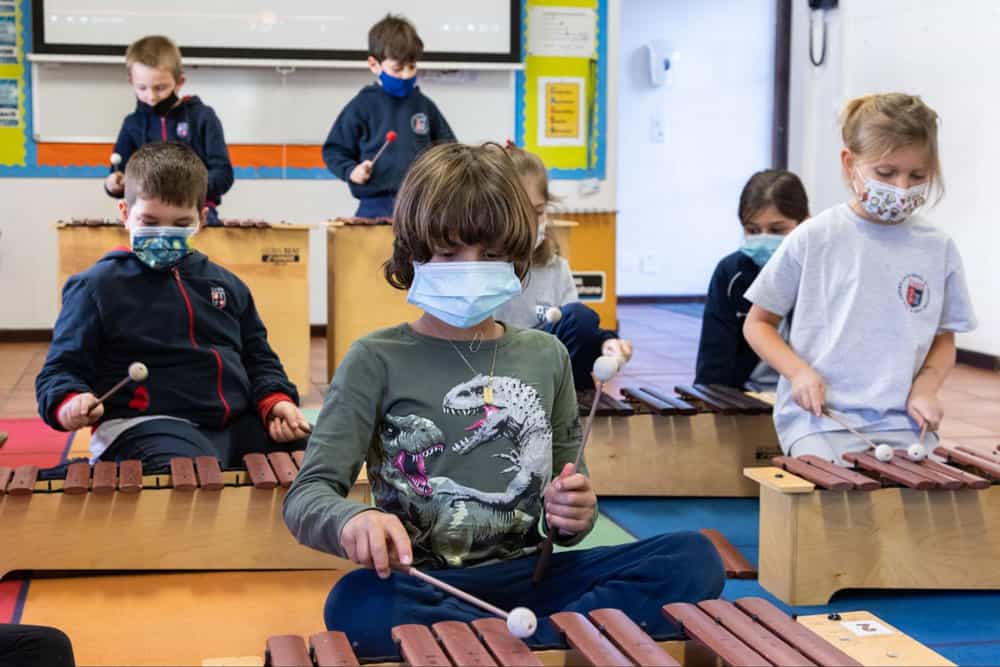 Masters of Improv
Grade 2 students in Ms. Melody Zanecchia's music class practiced on pitched percussion instruments and learned how to improvise within a pentatonic scale on January 12.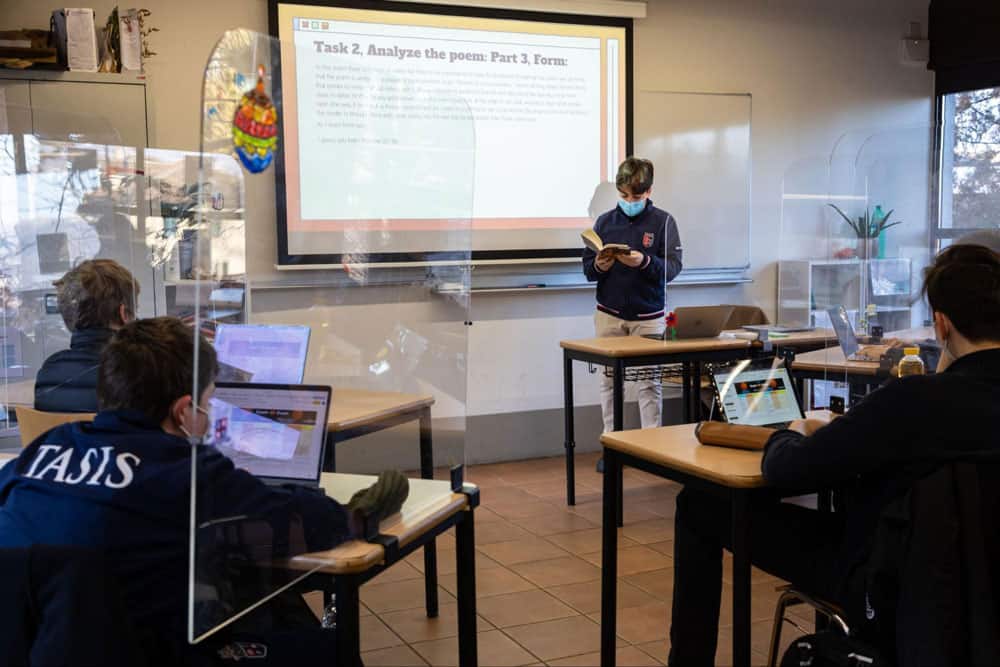 Poetry Battle
On January 12, students in Ms. Holly Wien's Grade 8 English class presented poems by authors of color. The presenters educated their peers about each poem before the class voted for a winner in head-to-head matchups to determine the class's favorite.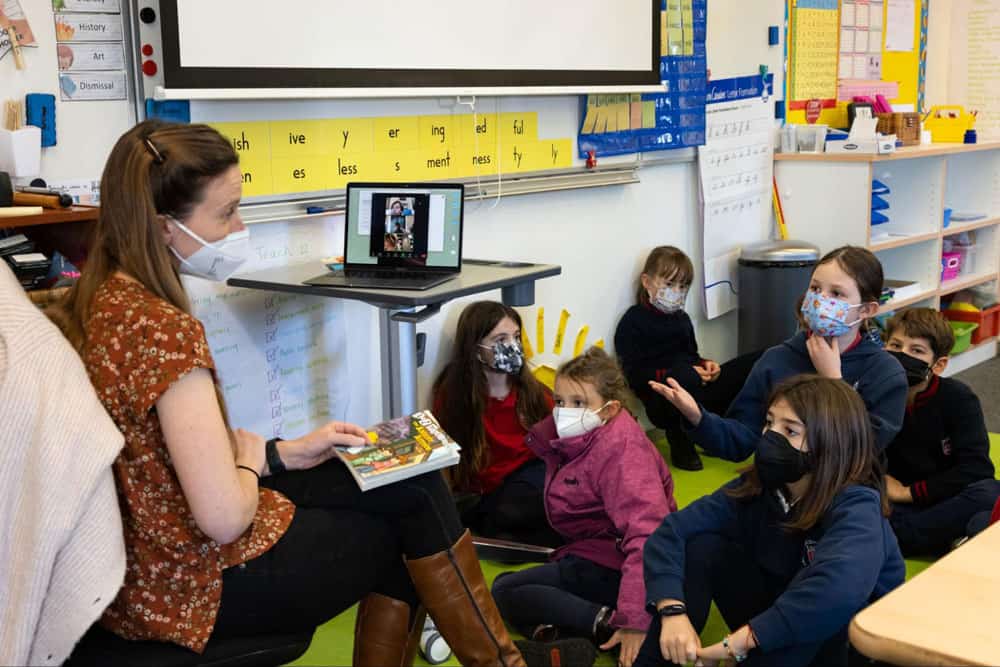 Reading Detectives
Grade 3 students gathered around Ms. Laura Pearsall as she read another chapter from The Absent Author, a tale of kidnap and mystery. Students in the classroom and on hybrid learning honed their reading comprehension skills while listening carefully for clues that could help solve the mystery.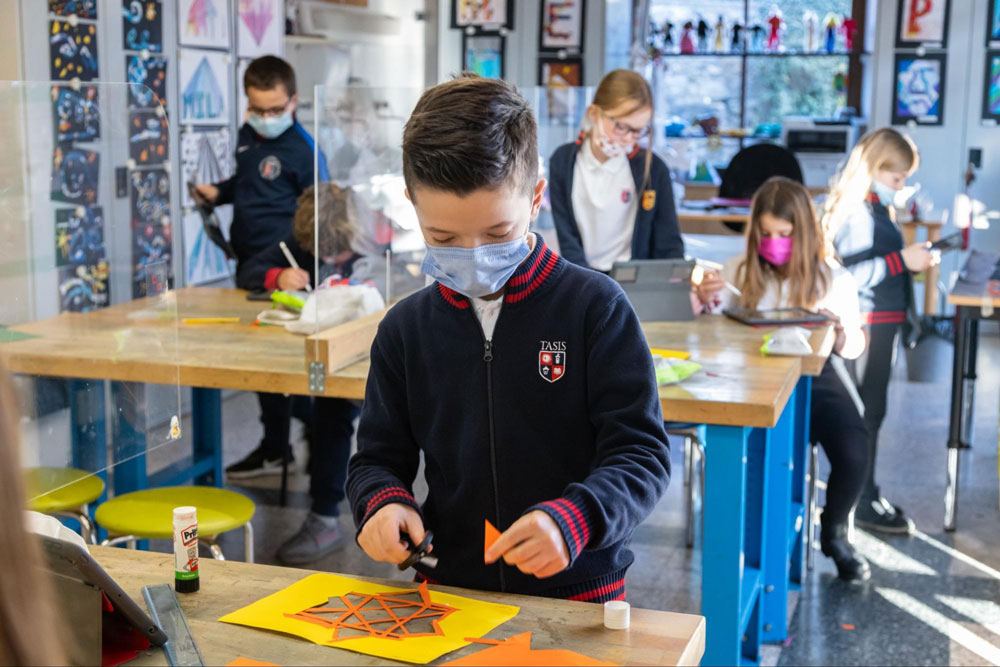 Getting Creative
Grade 4 students used scissors, colored paper, and glue to make elaborate compositions in art class on January 12.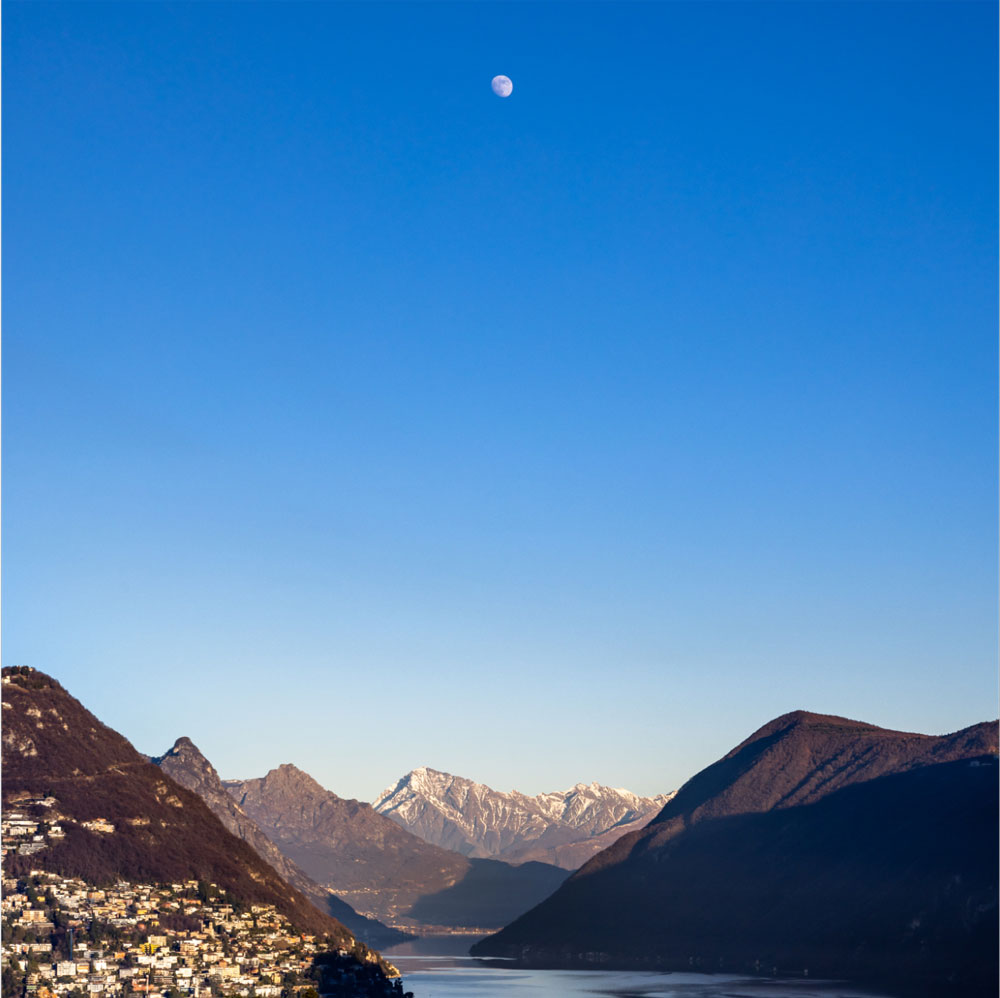 Lunar Lookout
Students were able to enjoy the view from campus of a (nearly) full moon rising over Lake Lugano on January 12.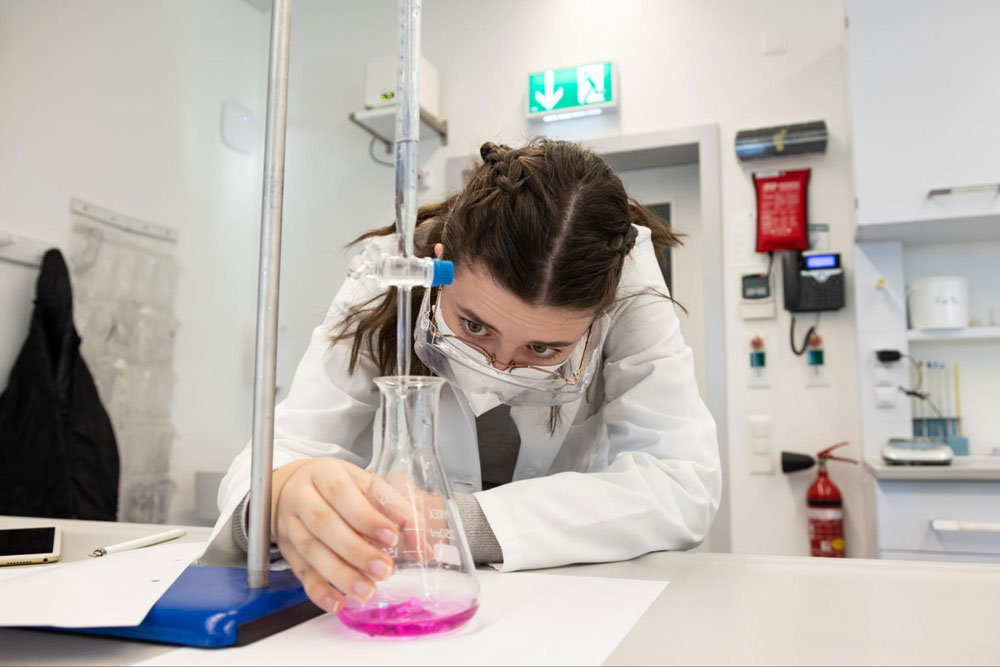 Titans of Titration
On January 19, students in Ms. Elizabeth Rodostianos's 10th-grade Chemistry class were given a mixture with an unspecified amount of HCl acid. Using NaOH as a titrant, the budding chemists safely neutralized the liquid and determined its acidic concentration.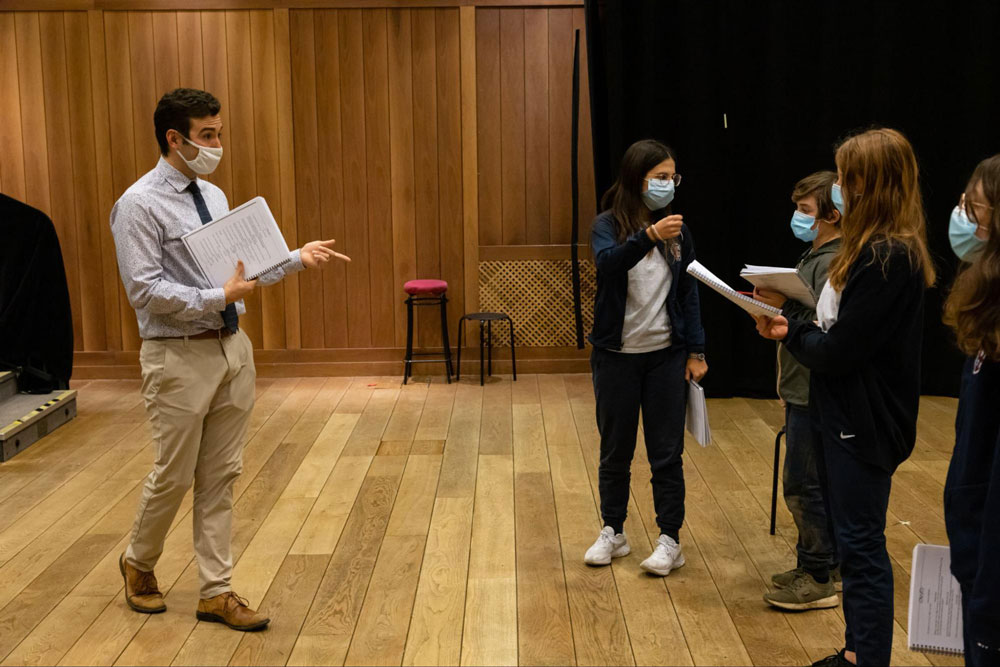 Off to See the Wizard
The cast of the Middle School Musical brought heart, brains, and courage to theater rehearsal on January 20. The thespians worked on their lines and blocking with Mr. Matthew Frazier-Smith, singing with Ms. Angela Dusing, and costume and set design with Ms. Ruth Viader García de Mendoza. The Wizard of Oz will premiere this spring.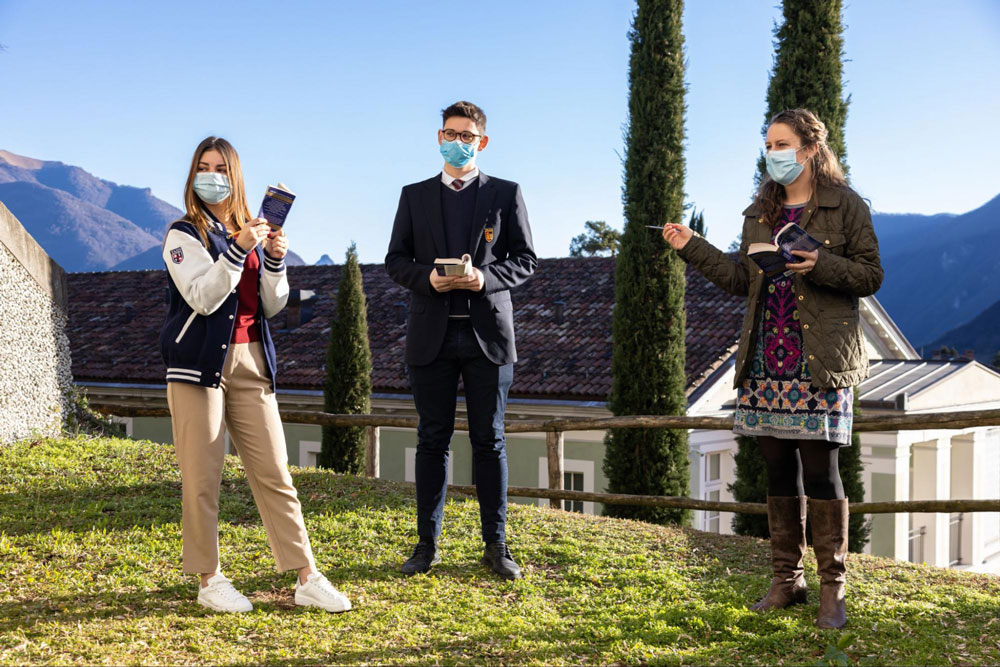 "Double, double toil and trouble; Fire burn, and cauldron bubble."
Students in Ms. Emily Clark's World Literature class spent the morning of January 21 acting out and analyzing a few scenes of Shakespeare's Macbeth.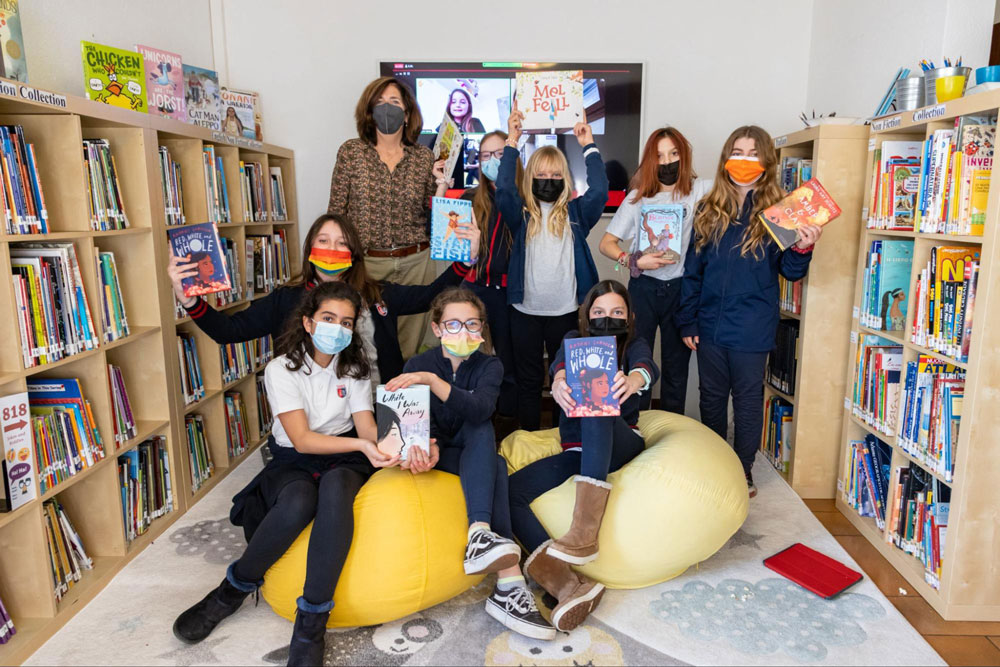 Newbery Scholars
Elementary School students in TASIS's Mock Newbery Book Club have met regularly throughout the year, reading many books considered for the prestigious John Newbery Medal, which is awarded annually to a children's book author. On January 24, the group met in the ES Library to celebrate a semester of reading, to advocate for their own favorite book, and to watch live as the 100th Newbery Medal was awarded to Donna Barba Higuera for The Last Cuentista.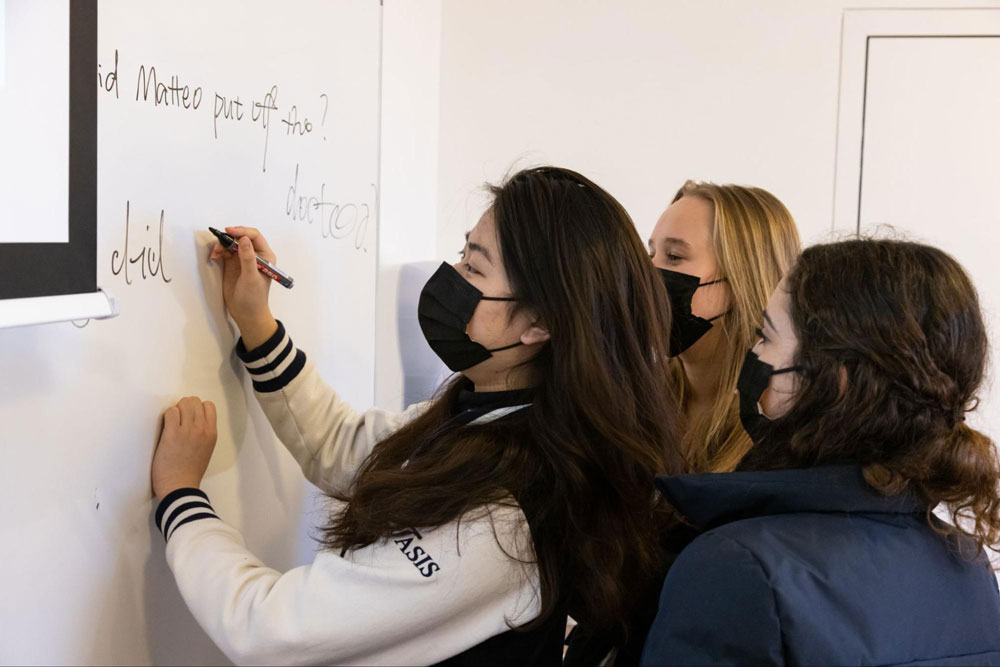 Picking Up What We're Putting Down
In Ms. Charlotte Zanecchia's Grammar and Composition 2 class, High School students learning English as an additional language delivered presentations to their classmates on idioms and phrasal verbs. At the end of each presentation, students competed in fun contests to prove their understanding.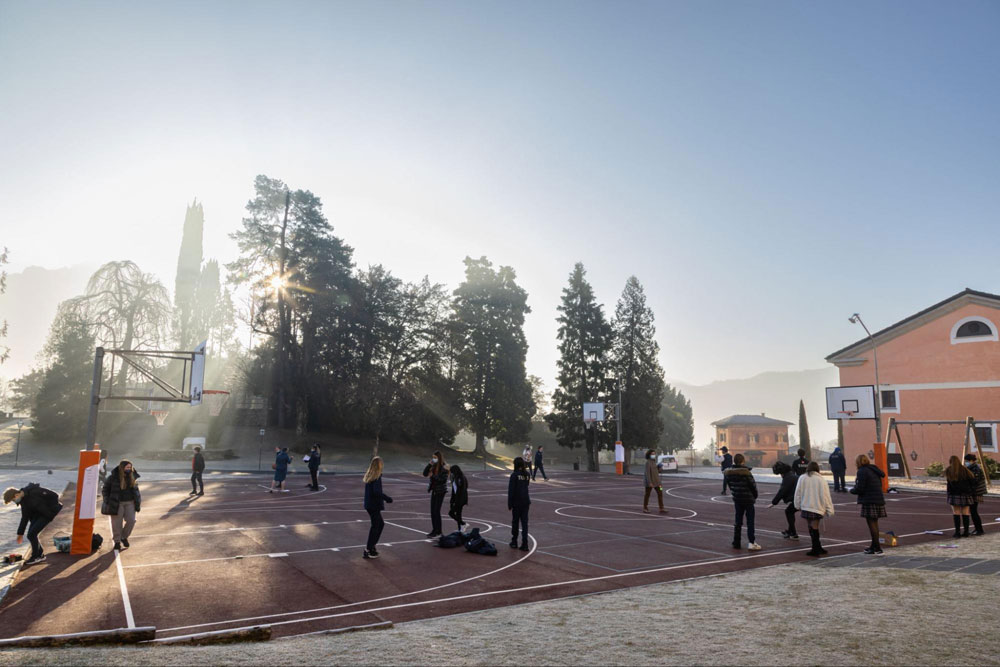 Middle School Mathletes
Grade 8 Math students began a unit on statistics by collecting their own data to crunch. The middle schoolers measured their standing long jumps, clocked the time it took to sprint the length of the outdoor basketball court, and counted how many basketball shots they could make with five attempts from the free-throw line. Afterward, the students in Ms. Muna Kaya and Ms. Marie Anne MacLean's classes went inside to analyze their findings.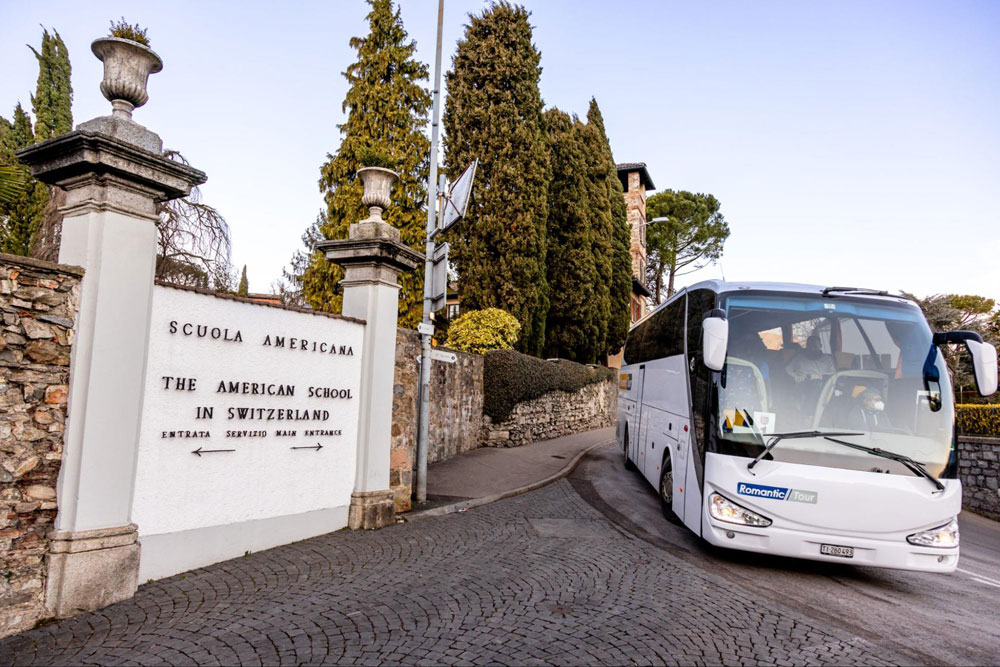 Off They Go
On the morning of January 28, more than 80 High School students departed campus for a long weekend of Academic Travel. Students headed for Engelberg packed their skis and winter coats for a weekend on the slopes while art students headed to Venice packed their cameras and sketchbooks for a few days of exploring the picturesque city.