From Academic Travel and winter sports action to International Week and Carnevale, we take a photo-driven look at the past month at TASIS.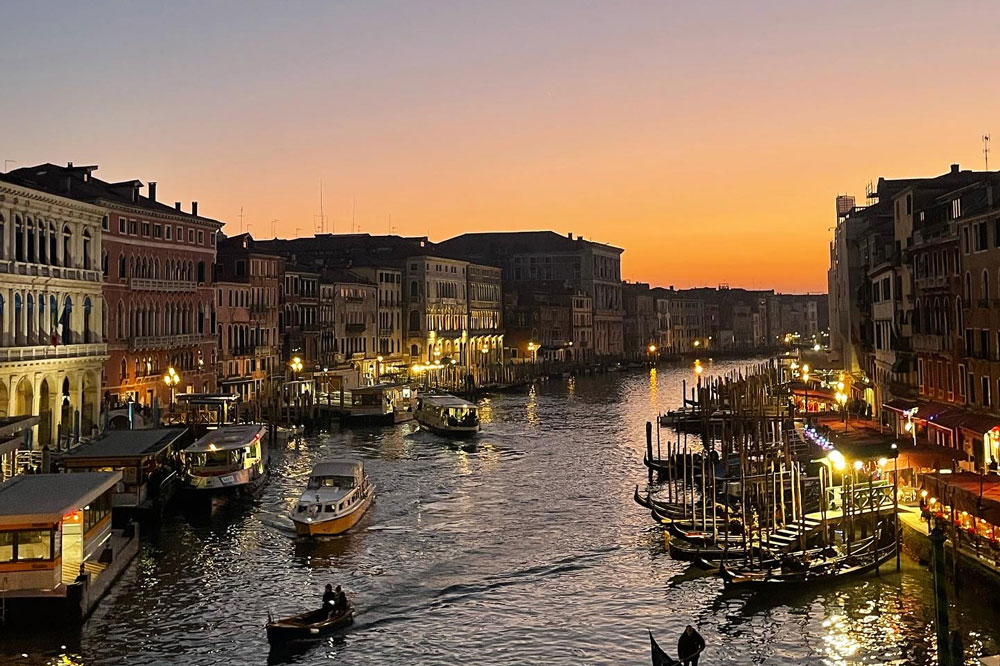 From the Canals of Venice to the Slopes of Engelberg
More than 100 of our High School students and faculty chaperones spent the final few days of January on exciting Academic Travel trips! Art students had a wonderful time exploring Venice while skiers and snowboarders enjoyed picturesque weather and perfect conditions on the slopes in Engelberg. (Photo taken by Julia Arzate Hernandez '24.)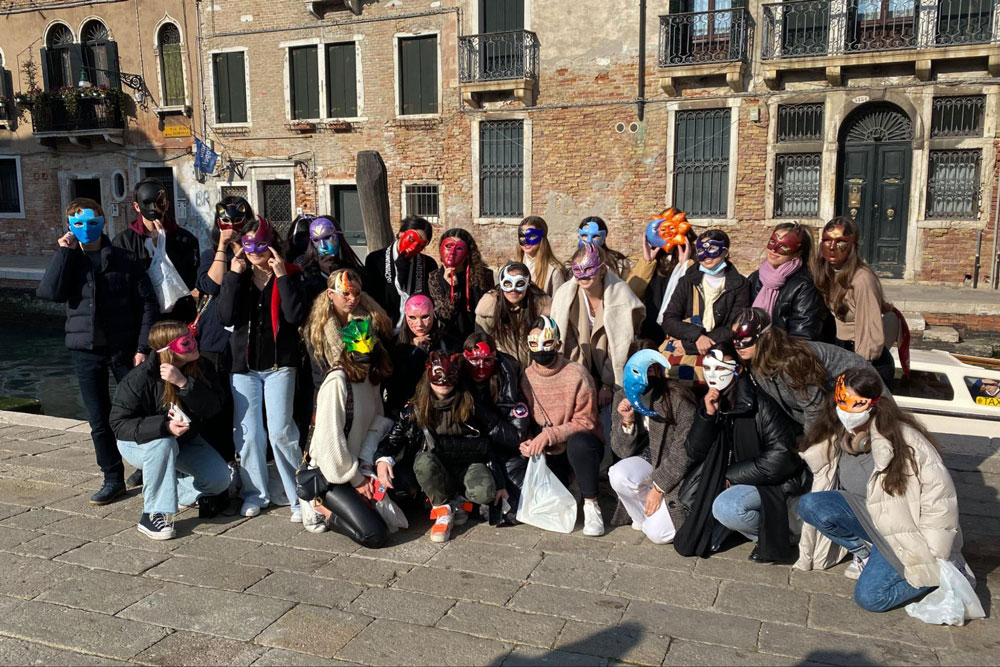 Traveling Incognito
In Venice, aspiring artists explored the city, learned about glassblowing, painted Venetian masks, and much more.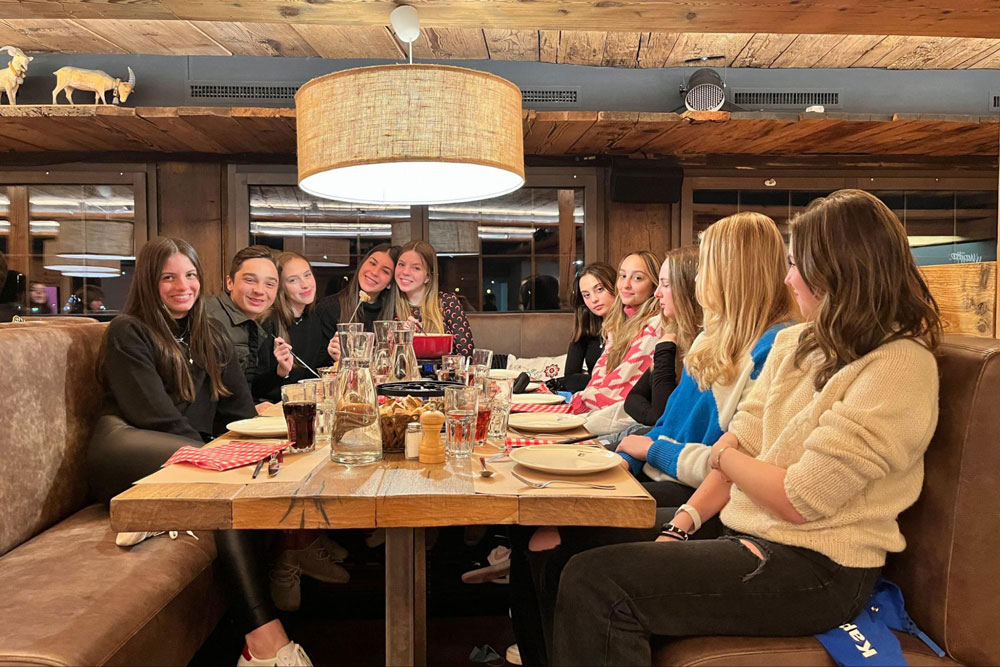 When in Switzerland
While in the mountains, students enjoyed a traditional Swiss dinner of Fondue.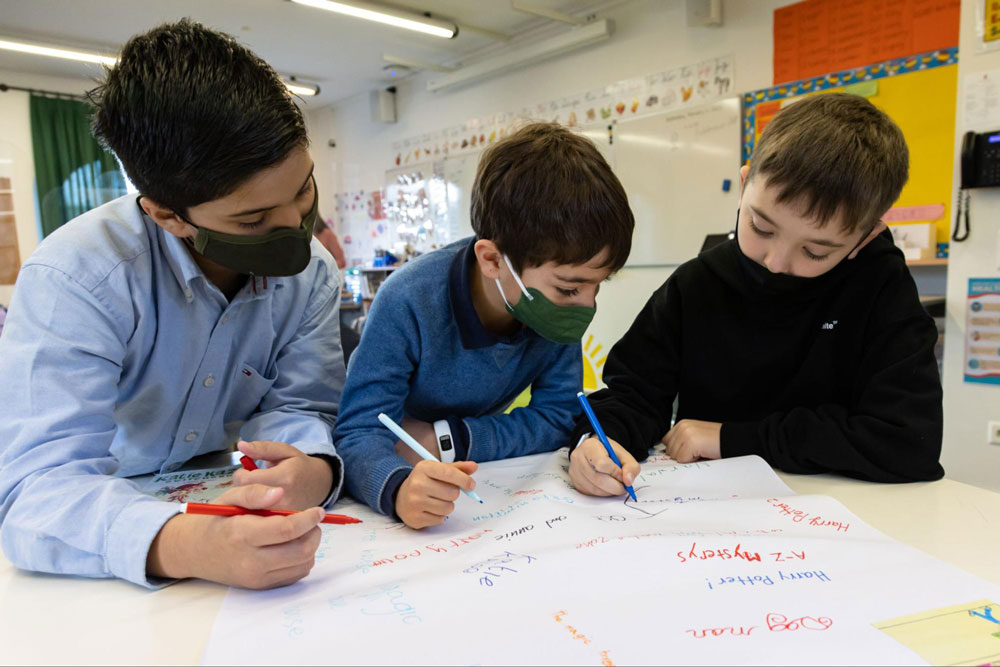 The Power of Stories
On February 2, Elementary School students and teachers joined millions of readers, writers, and listeners in celebrating World Read Aloud Day, a global effort to bring people together through the shared connection of reading aloud in our communities. Classes read Dan Yaccarino's I am a Story, shared two-person poems, worked in teams to define the power of stories, and participated in a variety of other fun activities related to reading and storytelling.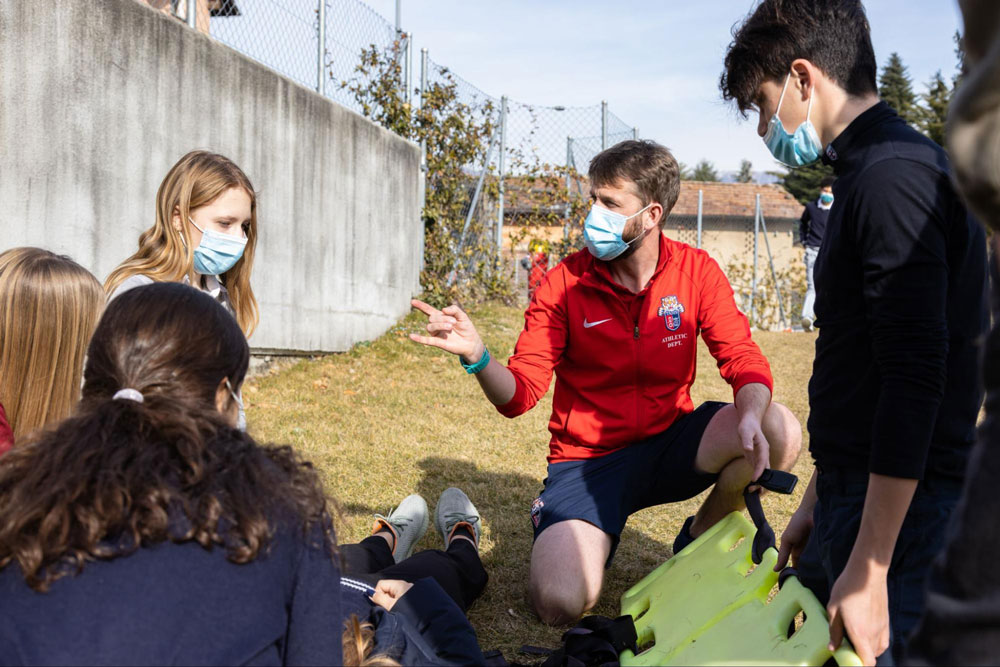 Semper Paratus
Students in Mr. Tom Lill's PE/Health class learned how to safely use a spinal board on February 3. At TASIS, all ninth-grade students participate in hands-on first-aid instruction to prepare them to assist during moments of injury and illness. "I've probably taught maybe 1000 plus students by now, but I only need one student to use the skills we've taught them and be successful to make it worthwhile," said Mr. Lill.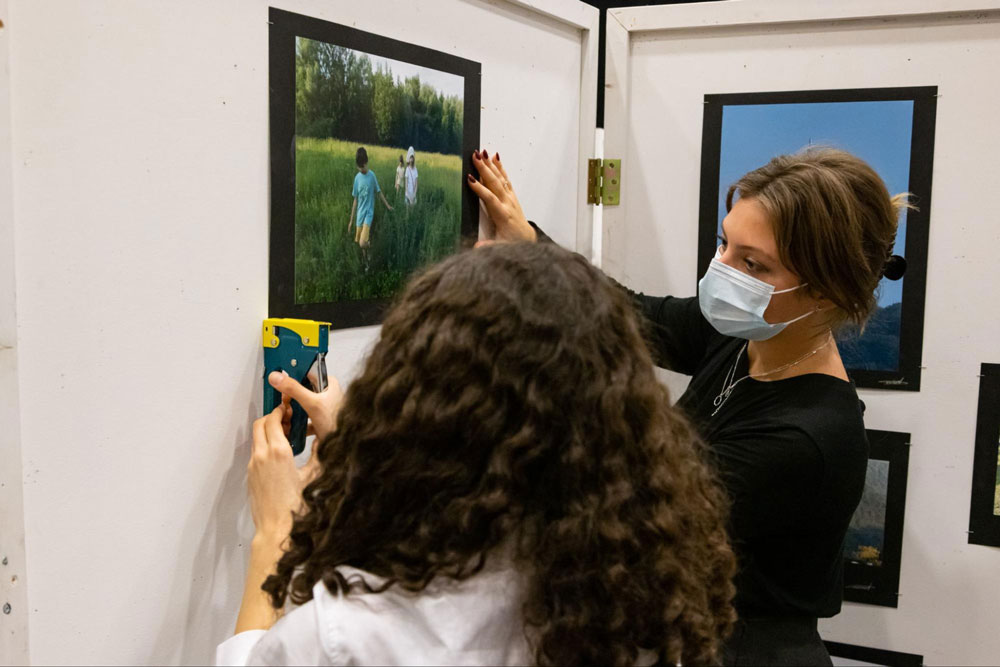 Student Showcase
On February 4, High School artists prepared the Palmer Center for the Winter Art Exhibition. Open throughout the weekend, it was primarily a photographic exhibition but also featured the artwork and work-in-progress of IB Visual Arts Year 1 students and student artists in Advanced and AP Art classes. It was both a first opportunity for advanced students to curate an exhibition of their own work and a showcase of work completed in the beginning photography classes. The feedback students received from the exhibition not only helped them to refine their future work but also allowed them to celebrate their accomplishments with the school community.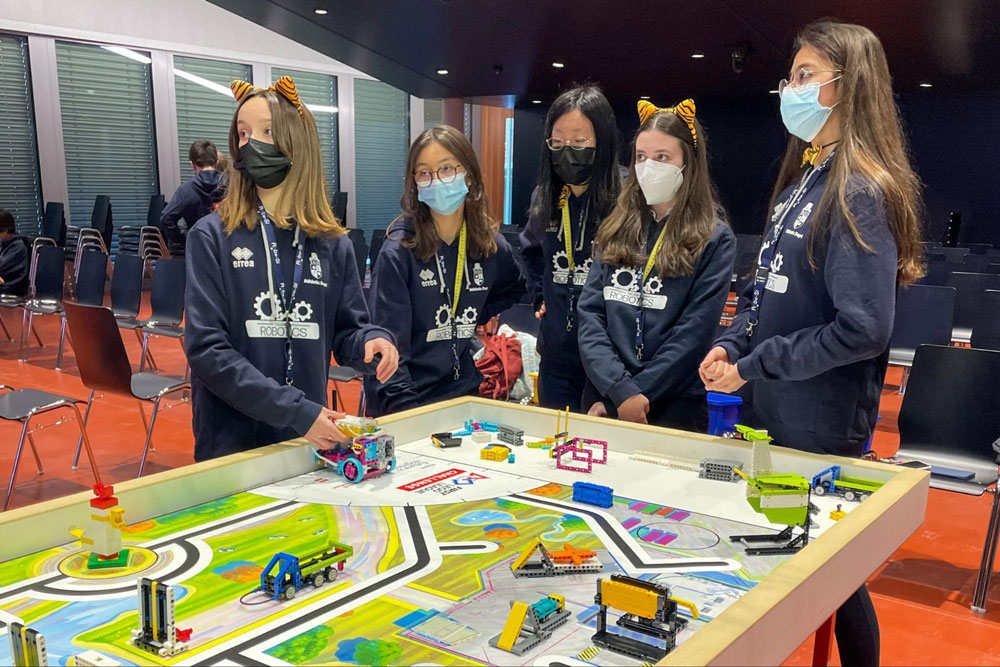 Heading to the World Festival!
After a strong showing at the FIRST LEGO League Challenge competition at the Cantonal Institute of Economics and Commerce in Bellinzona on February 5, TASIS's all-girls robotics team was chosen to represent Switzerland at the FIRST LEGO League CARGO CONNECT World Festival at the George R. Brown Convention Center in Houston, USA, on April 20–23! The Tigers are one of 108 teams worldwide to earn an invite!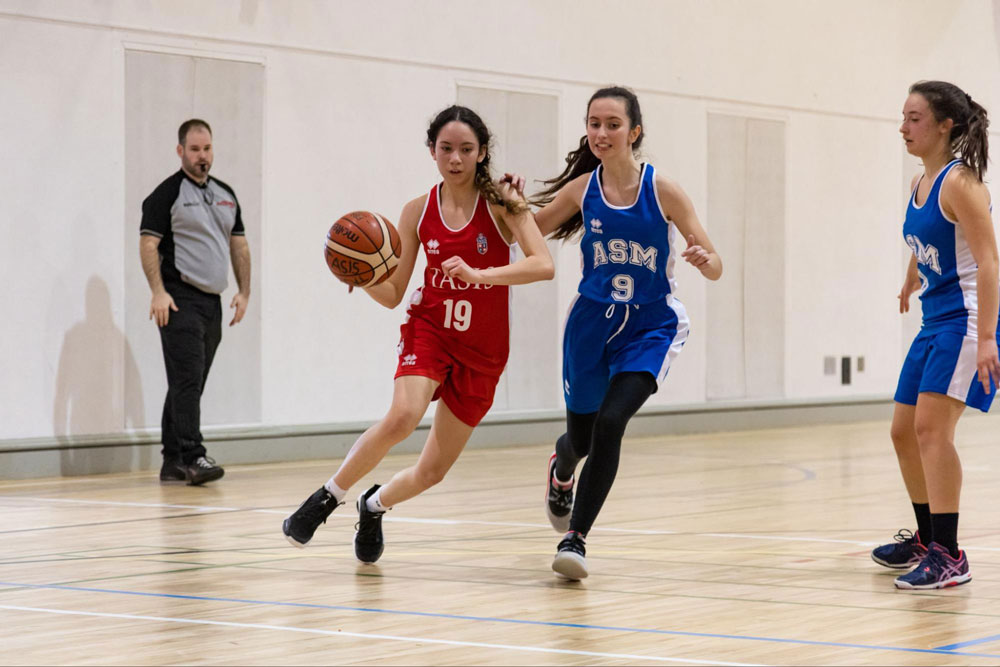 Overtime Thriller
The Varsity Girls Basketball team kicked off its season with a sensational overtime win over rival American School of Milan in the TASIS Palestra on February 5!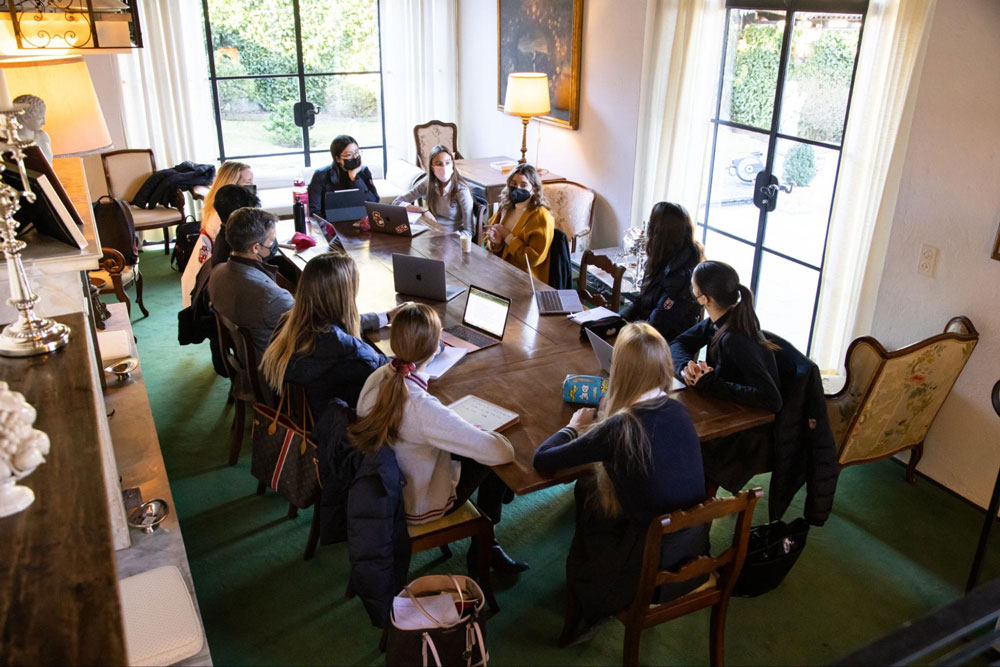 Seniors Learn from CNN Journalist
CNN congressional reporter Daniella Diaz was on campus February 7–8 as part of the 2021–2022 TASIS Speaker Series. A rising star in the world of journalism, Ms. Diaz established an immediate rapport with TASIS students, who were fascinated by her keynote address and candid classroom discussions.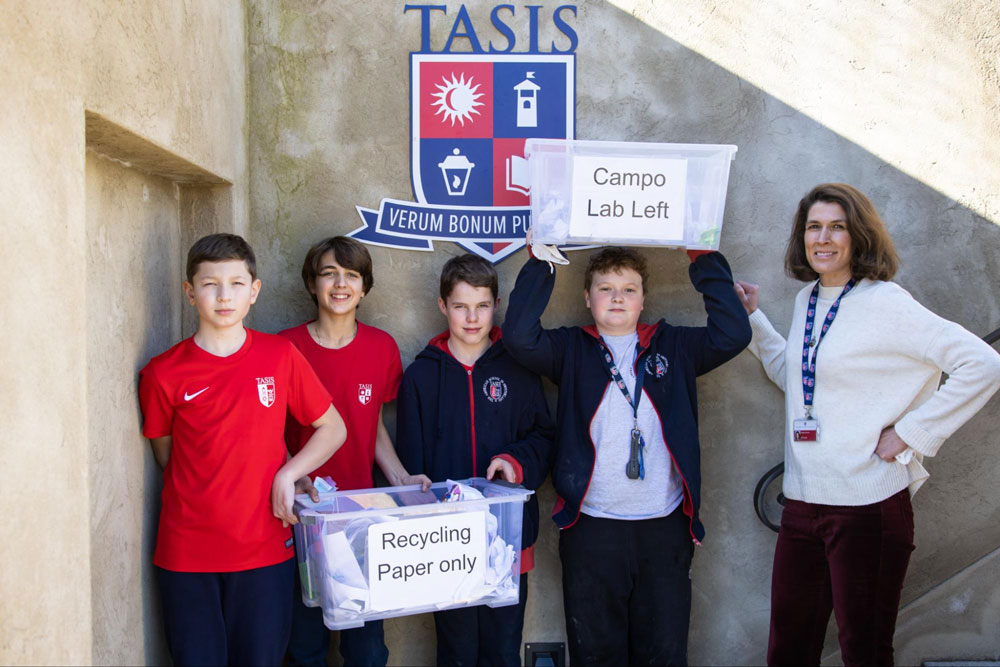 Chief Recycling Officers
The Middle School Service Learning group that fights to keep our planet green gathered for a team photo on February 8.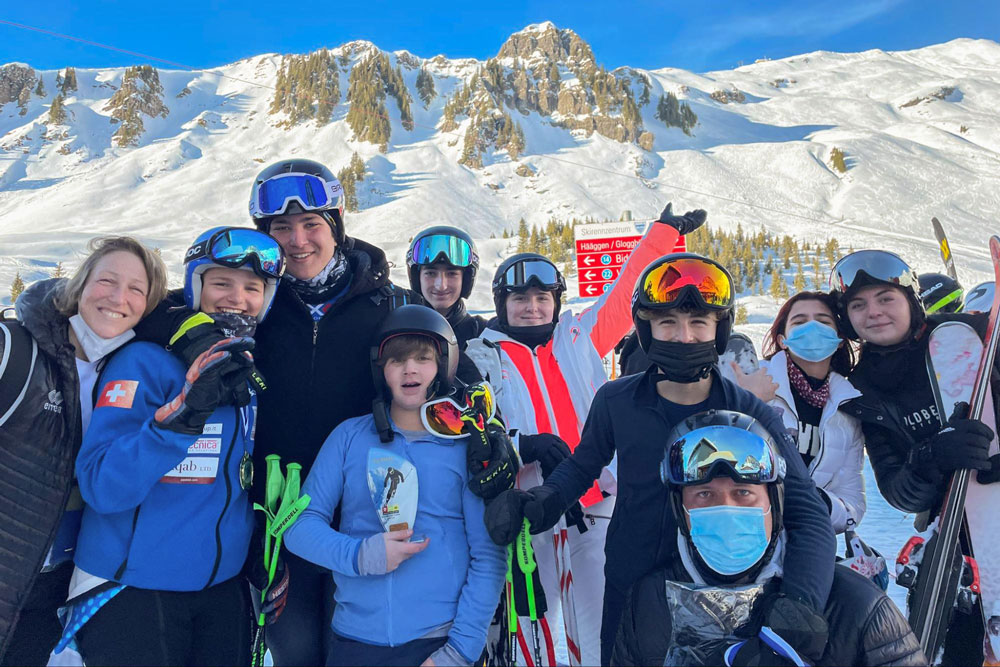 Gnar Shredders
TASIS skiers competed in the Völkl International Schools Ski Cup in stunning Halisberg on February 11. The Tigers swept the top two spots in the Boys Category C race and took home a second-place medal in the Boys Category D race!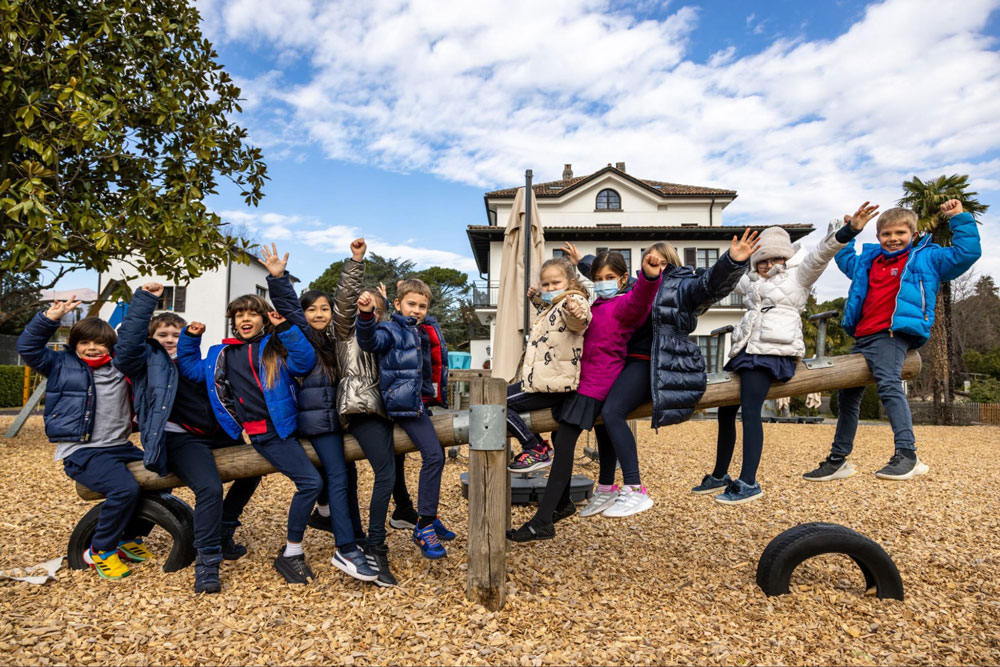 Balancing Act
Grade 2 students took full advantage of the beautiful weather on February 11 to play outside in the Hadsall Playground.
Student Teachers
Grade 4 students, who learned about Medieval Islamic Empires as part of the Core Knowledge Curriculum™, sat down with members of the third grade on February 11 to teach them about the origins of the world's second largest religion.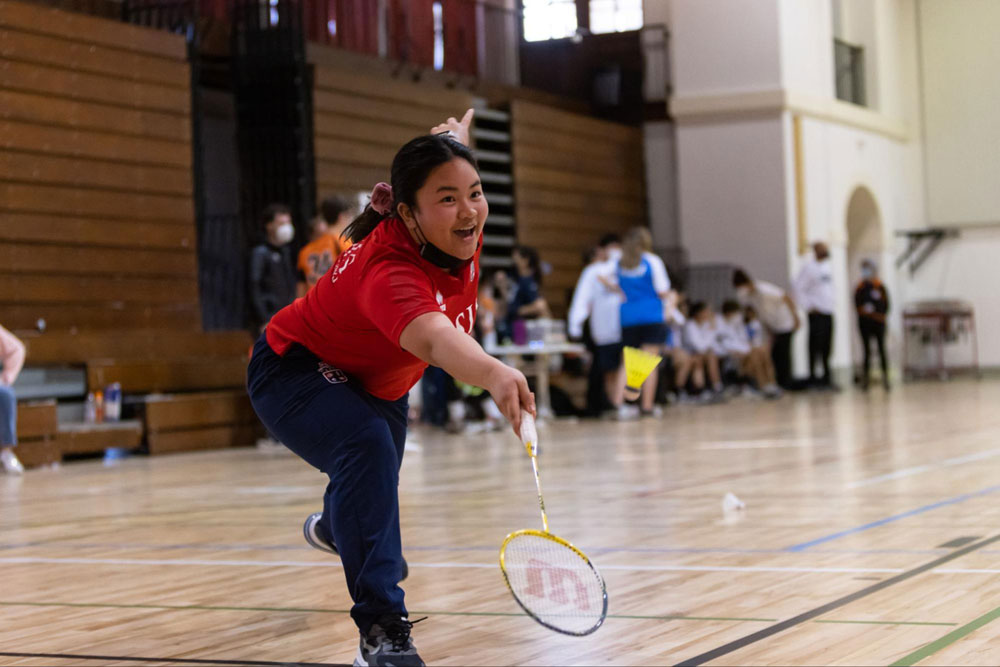 Home Team Victors
A member of the Girls Varsity Badminton team lunged to return a dropshot during group play of the TASIS Invitational Tournament on February 12. The Tigers placed three athletes in the top five to win the girls team championship.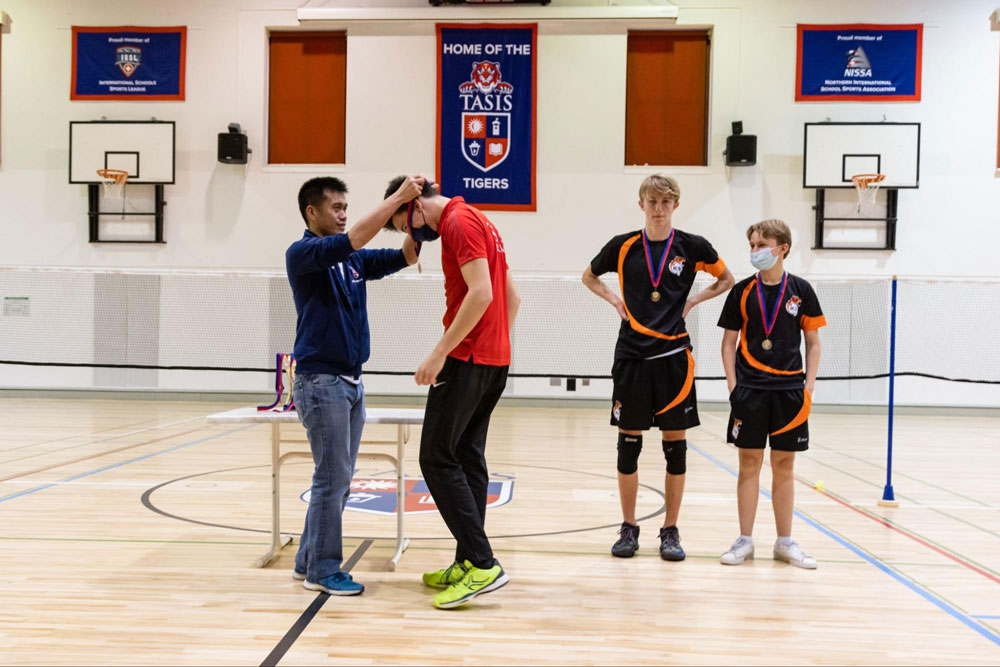 Undefeated Champ
TASIS Athletic Director Masa Yo crowned senior Ivan Linnikov individual boy champion of the TASIS Badminton Invitational on February 12. Linnikov was the only non-ICS athlete in the final eight but finished the tournament undefeated to earn the gold medal.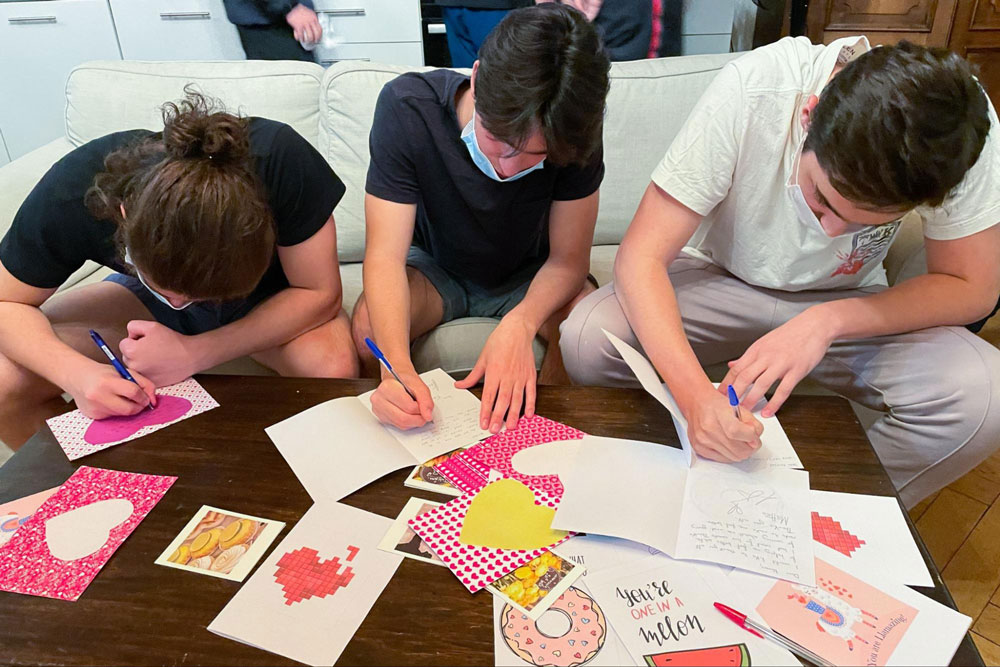 Love for the Nurses
For Valentine's Day, the boys of Del Sole dorm wrote thank you cards to the TASIS nurses to show their appreciation for all they have done to care for students during the pandemic.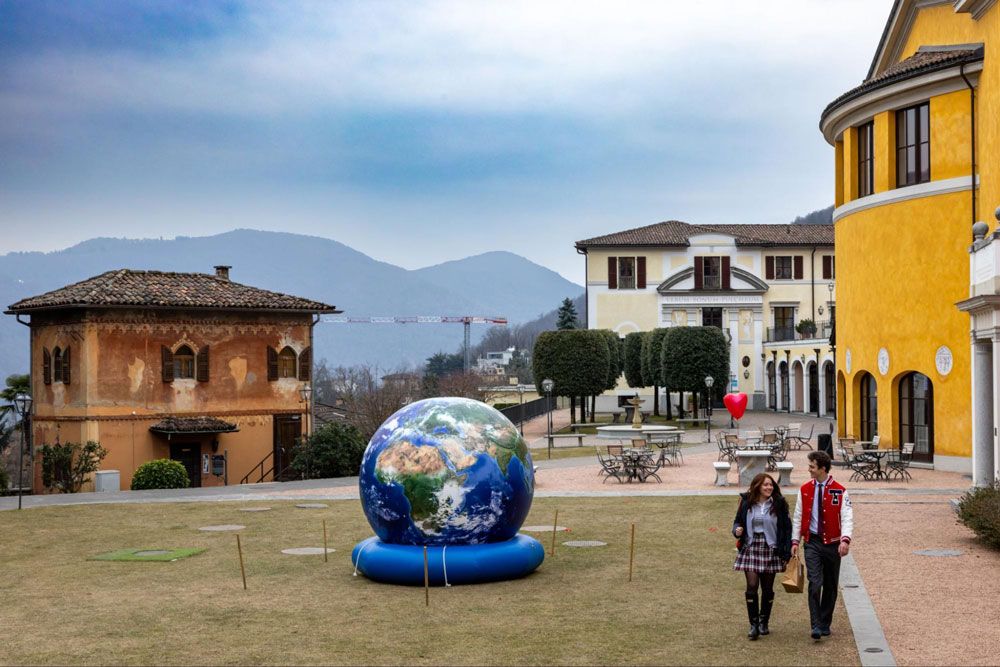 Love is in the Air
On Valentine's Day, the High School Student Council and TASIS Parent Association provided treats and heart-shaped balloons to students and faculty.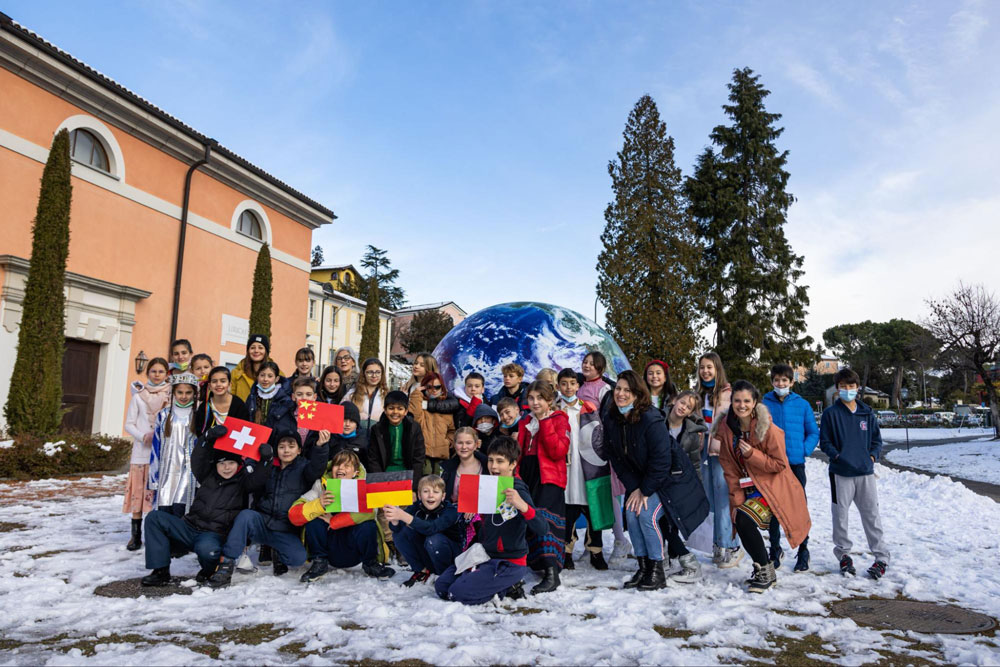 International Week
With 60 nations represented in the study body, TASIS had much to celebrate during International Week on February 14–18.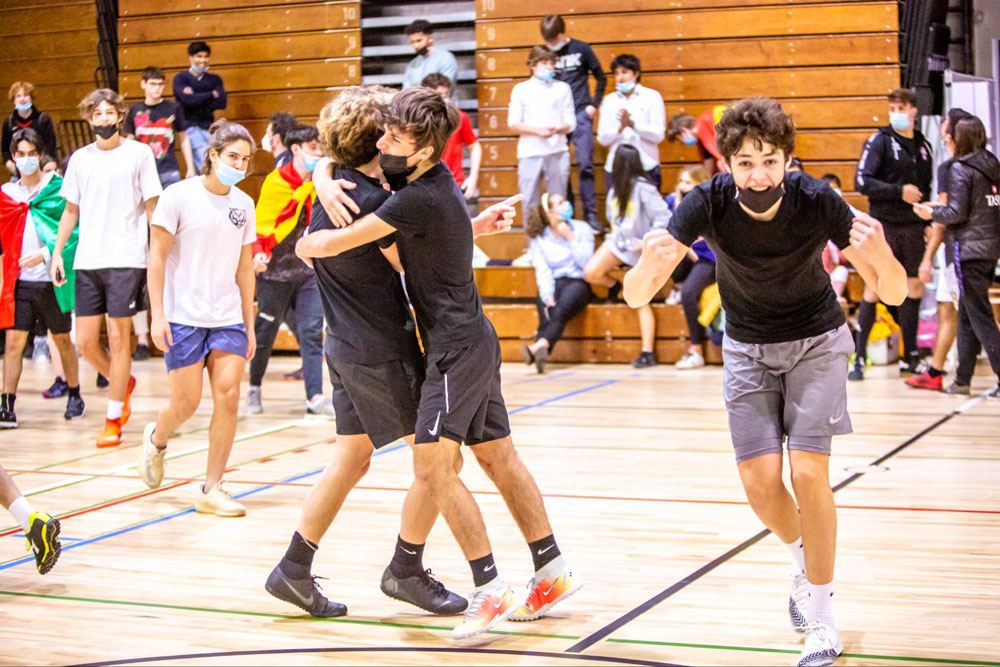 Battle for the Cup
Eight teams played their hearts out in the International Week High School World Cup Soccer Tournament. Italia, Italian Stallions, Losver Galarg A.S, and Karangwa emerged from the pack after two intense days of pool play and competed in the semifinals on February 16. Losver, which was representing the WISER (Kenya) Global Service Program group, defeated Italian Stallions 2–0 in the finals to claim this year's cup.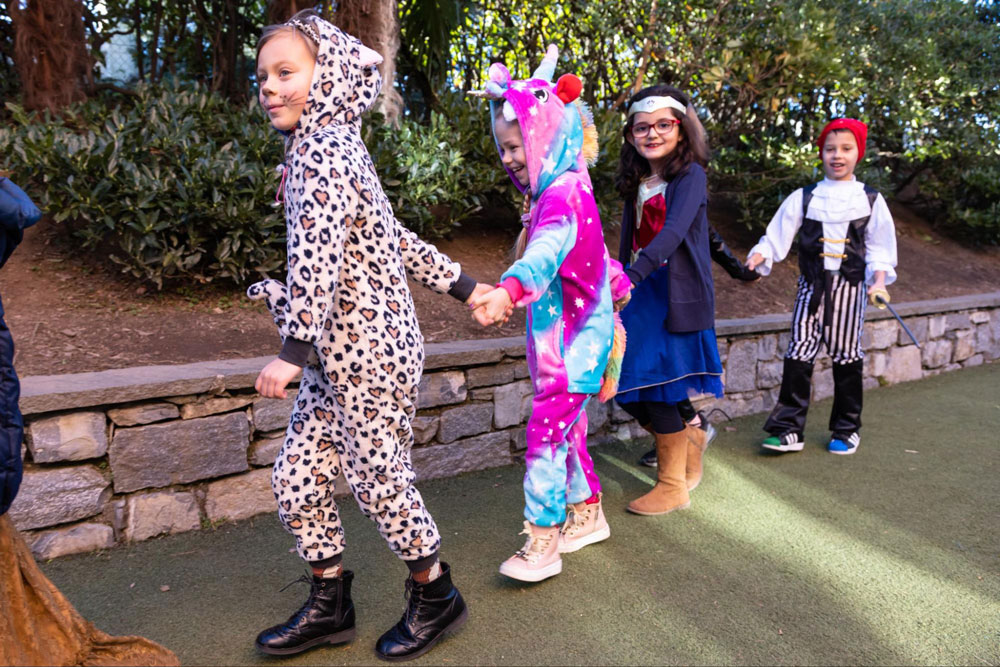 Carnevale Celebrations
In celebration of Carnevale, the Elementary School held costume parades at Al Focolare (Pre-Kindergarten through grade 1) and on the main campus (grades 2–5) on February 22.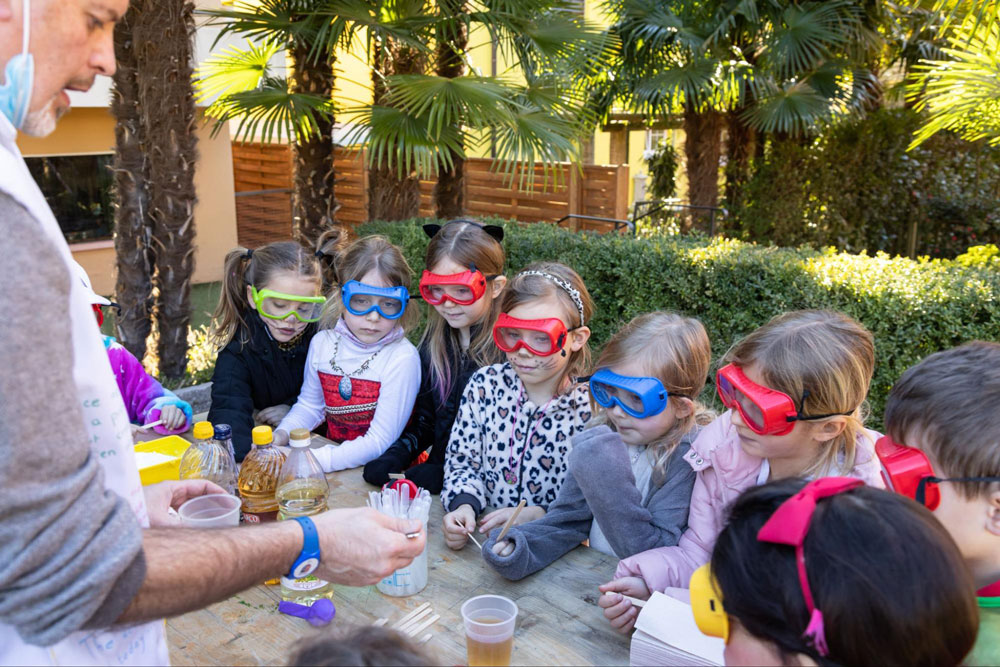 Safety First, Even While in Costume
On February 22, grade 1 students donned safety goggles before experimenting with vinegar and baking soda. The gaseous reaction from combining a liquid and a solid gave Mr. Laurent Carsana a chance to talk with the group about the different states of matter.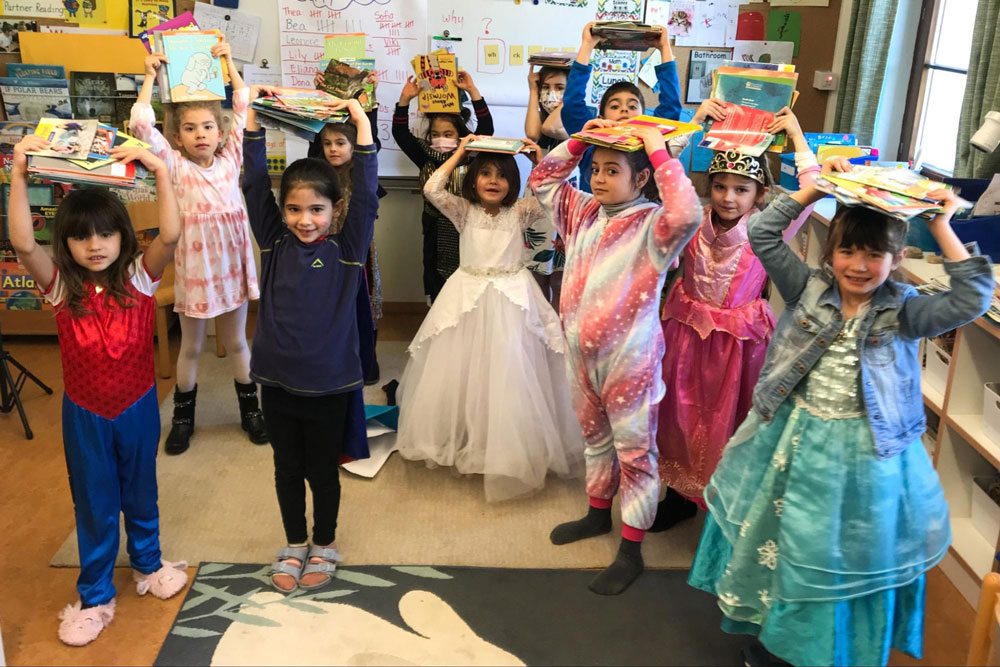 100 Books on the 100th Day
To celebrate the 100th day of school, students in Ms. Mary Ann Scott's first grade class read more than 100 books during their 50-minute reading period on February 22.
Swiss Ski Adventure
More than 200 High School students in grades 9–11 spent February 23–26 on the slopes above Engelberg for an extended weekend of skiing, snowboarding, snowshoeing, sledding, and more!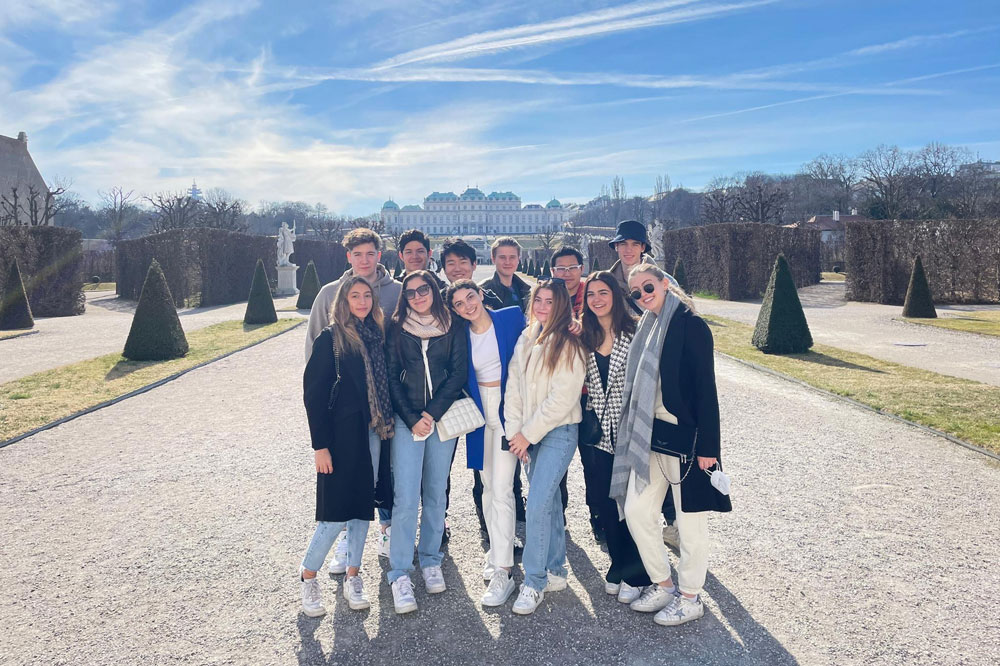 Four Days of Academic Travel
Over the final (long) weekend of February, TASIS students embarked on another round of Academic Travel. Students who did not attend the Ski Adventure trip to Engelberg enjoyed their choice of a French-language trip to Lausanne, an Italian-language trip to Bologna, a cultural trip to Vienna, and an IB-exam-prep trip to Siena.
The weekend prior, the cast of this year's High School Spring Musical, Into the Woods, Jr., traveled to Brescia, Italy, and rehearsed at the Villa Fenaroli Palace Hotel. Director Julie Frazier-Smith and Music Director Eugene Villanueva organized and led the retreat to help the actors prepare for their three upcoming performances in the Palmer Cultural Center: Friday, March 18, at 19:00; Saturday, March 19, at 19:00; and Sunday, March 20, at 14:00.