TASIS The American School in Switzerland students scored a 4 or higher on 64 percent of the 196 Advanced Placement exams they took this spring, and 37 students earned AP Scholar Awards. Learn more about this year's impressive results.
Advanced Placement (AP) students at TASIS The American School in Switzerland took full advantage of a return to live classroom instruction this year, shook off the many obstacles the world threw their way, and performed magnificently on the 2021 AP exams.
Congratulations are due to the 96 students who sat for at least one exam, the dedicated teachers who prepared them so effectively, Headmaster Christopher Nikoloff, High School Academic Dean Dr. Mark Abisi, and Advanced Placement Coordinator Kerry Venchus, who successfully spearheaded and implemented a new mock exam model for all AP students in late April that undoubtedly contributed to the strong results.

"I want to congratulate our AP students for achieving these excellent results and express appreciation and gratitude to their AP teachers as well as the teachers who guided these students in prior courses and prepared them so well in terms of both content knowledge and skills," said Dr. Abisi, who has overseen academics in the High School since 2015.
Our faculty has been working hard to develop even greater curricular clarity and to refine instructional strategies, and the external measures of our students' increasingly excellent performance on both AP and IB examinations over the years is a testament to their focus and dedicated efforts.

Dr. Abisi
In the report below, we review the aggregate data, highlight individual successes, and recognize a number of standout subjects from the May examination session.

Perfect Scores on 71 Exams
In the spring of 2021, 96 TASIS students combined to take a total of 196 AP exams, all of which are scored on a scale of 1–5. These students succeeded in raising the bar once again by notching either a 4 or 5 on an incredible 64 percent of their exams—up from 51 percent in 2020 and 47 percent in 2019. Most impressively of all, 71 of the exams (36 percent) earned a perfect score of 5.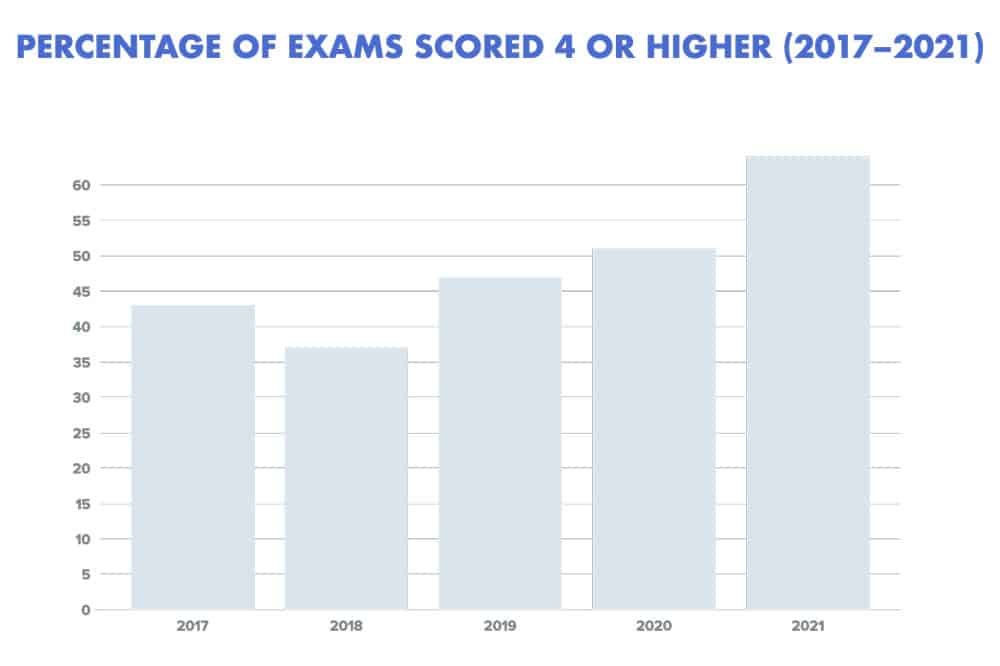 Success Rate Remains Above 80 Percent
The College Board defines "success" in the following manner:
"Success" on an AP exam is defined as an exam score of 3 or higher, which represents the score point that research finds predictive of college success and college graduation. These findings have held consistent across the decades. One example of such a study comes from the National Center for Educational Accountability, which found that an AP exam score, and a score of 3 or higher in particular, is a strong predictor of a student's ability to persist in college and earn a bachelor's degree.
Of the 96 students who took AP exams this spring, 81 recorded a 3 or higher on at least one. The College Board considers this a school success rate of 84.4 percent, marking the fourth straight year in which TASIS students have achieved a rate of 82 percent or higher. (The overall school average for the 196 exams taken was 3.8.)

Number of AP Scholars Surges to 37
A remarkable 37 TASIS students earned AP Scholar Awards, which the College Board confers to "students who have demonstrated exemplary college-level achievement on AP Exams." This total represents a stark increase from the 24 AP Scholars the School had in 2020 and the 25 it had in 2019, impressive totals in their own right given that roughly half of TASIS upperclassmen pursue a full IB Diploma rather than taking Advanced Placement classes.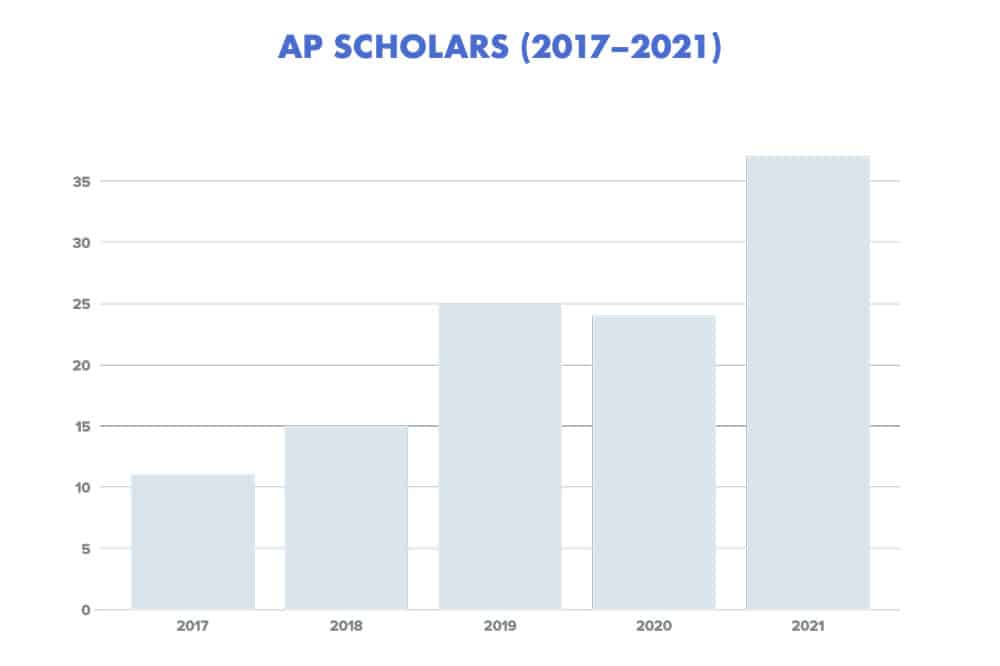 Nine students earned the highest honor, AP Scholar with Distinction, for scoring 3 or higher on at least five exams while compiling an average score of 3.50 or higher. Enrique Avila Asapche '21, Martin Caplan '21, Adriano Condulmari '22, James Haunso '22, Mikael Koppinen '21, Giulio Rebuffo '21, Zhantemir Sarsenov '21, Caterina Volpi '21, and Athanasios Ziogas '21 combined to take 54 AP exams throughout their time at TASIS and collectively posted a stellar 4.13 average.
Alejandra Cova '22, Yunsu Kim '21, Ivan Kozhuhar '21, William Pacini '23, and Oliver Riis '22 were all named an AP Scholar with Honor for scoring 3 or higher on four or more exams with an average score of at least 3.25. These five scholars recorded an identical 4.13 average on their 23 exams.

An additional 23 students—Ella Abisi '21, Carly Bachofen '22, Riccardo Baroni '22, Sonia Bartel '22, Anastasia Besanidou '22, Catalina Cepeda '22, Payton Clardy '22, Lorenzo Correa da Silva '22, Isabella Diaz '22, Olivia Garcia Atance '22, Joy Mack '21, Giorgia Meregalli '23, Maxim Minkov '21, Derin Narin '21, Jakob Norton-Scherer '22, Daria Okolysheva '21, Matteo Penin '21, Lev Pischanskyi '21, Sicily Rios '22, Francisco Suarez Gallo '21, Sergio Villiger '21, Fei Wu '22, and Zhengmao Zhang '23—earned the designation of AP Scholar for scoring 3 or higher on at least three exams. This huge contingent combined to average 3.76 on its exams.
Standout Subjects
The TASIS student body has long been defined by internationalism and multilingualism. With help from teachers in the Modern Languages Department, 28 of the 35 students who took the Italian Language and Culture, French Language and Culture, German Language and Culture, or Spanish Language and Culture exam scored a perfect 5. The cumulative average for these four exams was an astounding 4.77.
Guided by Mr. Isaac Carey, 19 students took the Calculus AB exam and recorded a mean score of 4.16—1.35 points better than the 2.81 average for the 202,273 students around the world who took the exam this spring. Eight TASIS students scored a perfect 5.
Mr. Carey also helped seven students prepare for the Computer Science exam, and their mean score of 3.43 topped the world average by 0.28 points.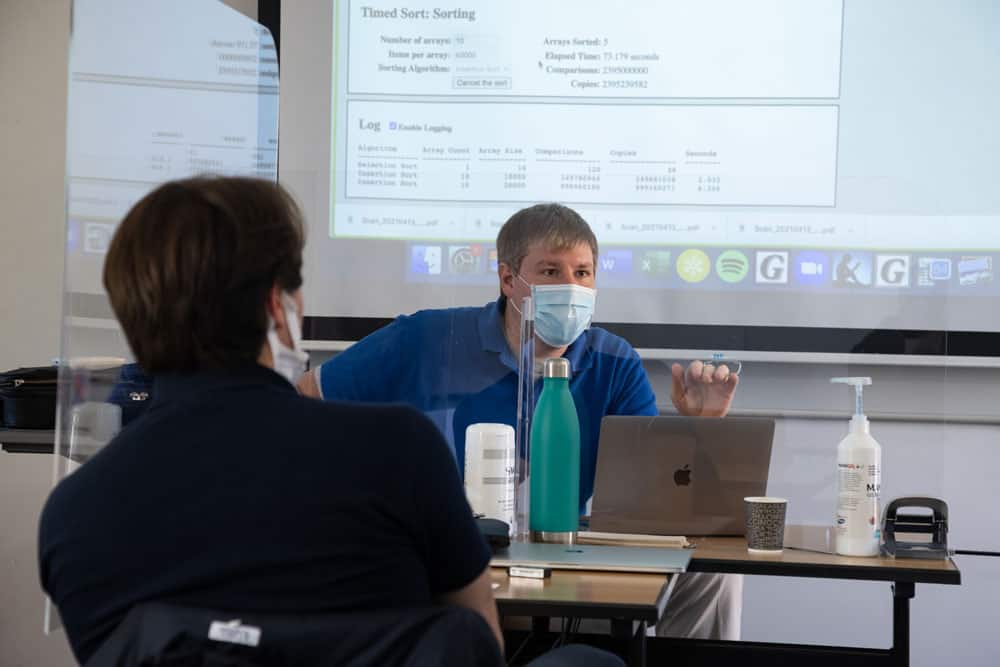 The four students who sat for the extremely challenging Calculus BC exam all scored at least a 4 and combined to average 4.25, exceeding the global average by 0.63 points. They were taught by Mathematics Department Chair Mr. Jim Shields.
Of the 31 students Mr. Eric White helped prepare for the Microeconomics exam, 17 scored a 5 and eight scored a 4. The class's exceptional average score of 4.16 outpaced the world average by 1.42 points.
Mr. White also taught United States History and guided 16 students to an excellent mean score of 4.06. The 397,136 students around the globe who took this exam averaged 2.53.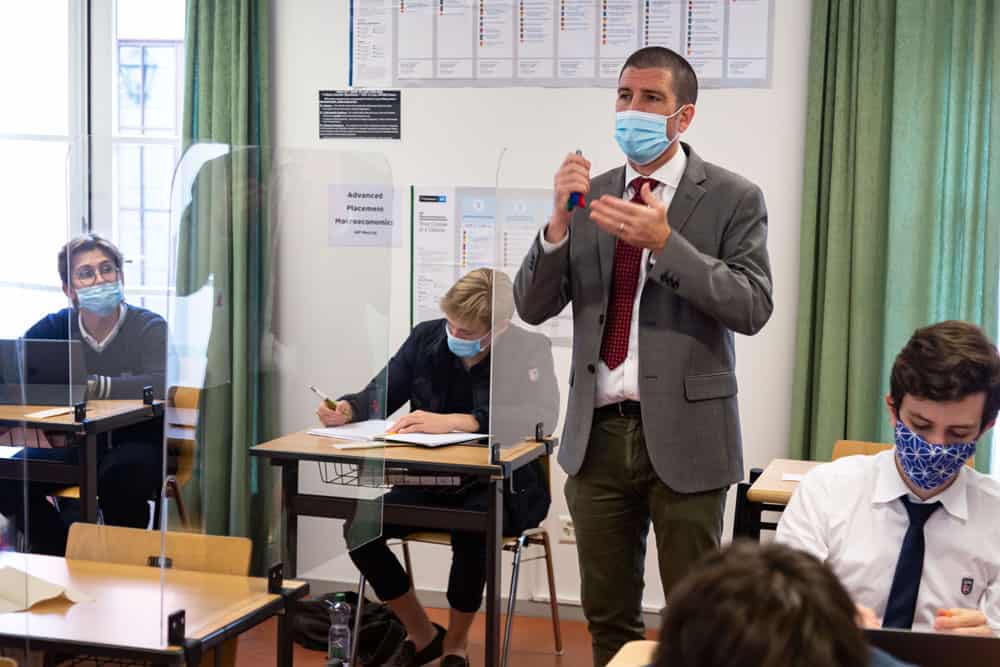 Mr. Bill Dalton's 12 students compiled an average score of 3.50 on the English Language and Composition exam, surpassing the global average by 0.64 points.
Assisted by Fine Arts Department Chair Mr. Martyn Dukes, six students compiled an average score of 3.83 on the Drawing exam to top the world average by 0.32 points.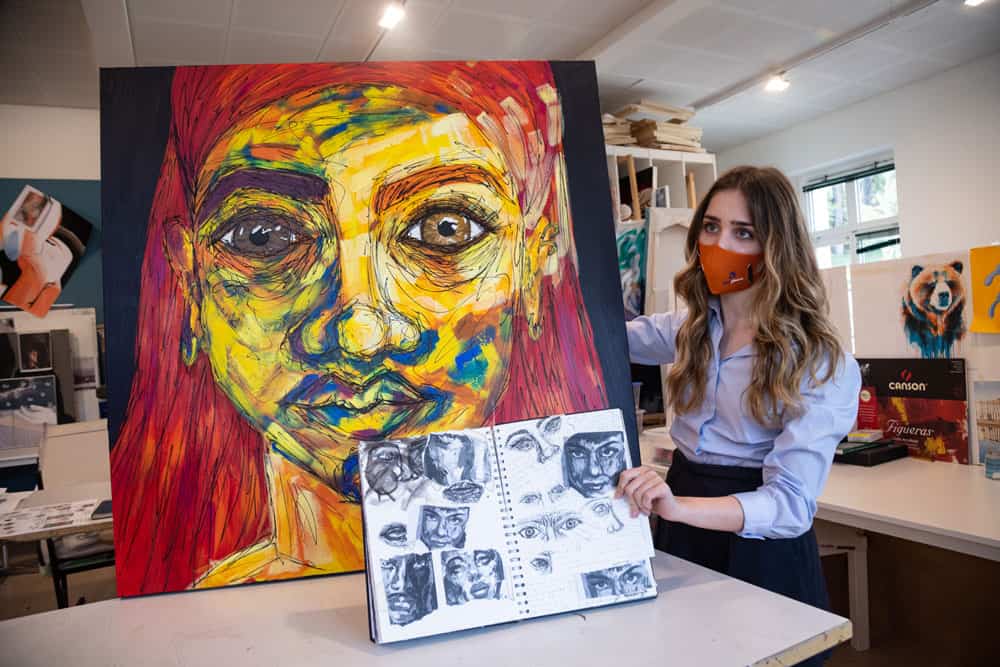 History Department Chair Mr. Dan Kirsch helped 20 students achieve a mean score of 3.25 on the European History exam, with half of the group scoring a 4. The global average for the 73,981 students who took the exam this spring was 2.84.
Fourteen students took the Statistics exam and produced a solid mean score of 3.00, 0.16 points better than the world average. They were prepared by Mr. Dan Dudley.
---
TASIS Advanced Placement Program
To learn why some students at TASIS focus their efforts on Advanced Placement (AP) classes while others choose to pursue an International Baccalaureate (IB) Diploma, we recommend reviewing this article, which also includes an analysis of AP and IB results from 2015 and earlier.
Analyses of more recent results can be found by following the links below: