Igniting the spark of genius in every student
Imagine an independent school for students K-12 that spans three continents and offers personalized learning, strong community, and a topnotch educational program.
Imagine this school also excels at nurturing student passions, and cultivating inquiring, knowledgeable, and caring young people motivated to succeed in today's global world.
This vibrant, visionary educational model already exists, at each of Dwight School's campuses around the world.
Dwight School is an international network of schools that includes five physical campuses, plus an award-winning online school, Dwight Global, Dwight's "campus in the cloud."
Dwight School New York is the flagship and founding campus of the Dwight network, with additional schools in London, Seoul, Shanghai, and Dubai.
Dwight School is a pioneer in global education, and was the first school in the Americas to offer International Baccalaureate programs for students from preschool–grade 12. Each Dwight School shares the same commitment to igniting the spark of genius in every child, and to providing a high quality IB education.
Blake Spahn, vice chancellor for Dwight Schools, is the third generation of his family to run the Dwight Schools worldwide, working alongside his father, Chancellor Stephen Spahn, whose own father was head of school at The Franklin School, which later became Dwight. Dwight dates back to 1872 and is named after Yale University's 12th president, Timothy Dwight.
"Dwight is a family school," said Spahn, who has long initiated and led programs and practices to advance international education. "The vision that my grandfather had 80 years ago was that each and every graduate could go anywhere in the world and thrive. Having different campuses all over the world allows our students to truly live in the future."
"We are always thinking 10, 20, 30 years ahead," Spahn continued. "The International Baccalaureate curriculum is an integral part. The wonderful thing is that when you graduate from the Dwight School, every university knows that the Dwight name stands for quality. A Dwight education puts you in a wonderful position to choose your future."
Being part of the Dwight global network provides students with numerous benefits and countless opportunities. Travel and exchange programs, cross-campus curricular and creative collaborations, online learning programs, international athletic competitions, and global leadership conferences all foster the development of global citizens.
In 2021, Dwight's online school, Dwight Global, received worldwide recognition for its excellence as a private, accredited online high school, ranking No. 2 on Newsweek's listing of the 50 best online high schools in the United States.
Newsweek highlighted the independent school's founding in 2014, and noted Dwight Global's opportunities for online students to participate in in-person academic, leadership, and creative programs. These include a fall orientation and a STEAM exploration weekend at Dwight New York, as well as music, theater, and other collaborations and competition at Dwight's London, Seoul, Shanghai, and Dubai campuses.
"With more families turning their attention to online school choices, this is an especially meaningful recognition," said Dwight Global's Head of School Louisa Childs. "We offer the academic rigor and top college guidance of an elite New York private school, along with flexibility for students to pursue their dreams."
Dianne Drew, head of school at Dwight New York and Chair of the IB Global Heads Council, notes Dwight gives every student every opportunity to live the global vision.
"On any given day, students in a Grade 4 New York classroom might be Skyping with their peers in Grade 10 in Shanghai, talking about different political systems, " she said. "Or, students in a Grade 2 London classroom might be connecting with pen pals in Dubai. The possibilities are endless."
"A Dwight student is someone who has a worldwide perspective, and they are also students who care," said Drew. "They are interested in their communities and how they can help. At Dwight, faculty, administrators, and staff are all on the same page and working together. Whether we are in New York, Dubai, Shanghai, Seoul, or London, we are putting children in the best place to succeed."
The Dwight Global network of schools
New York City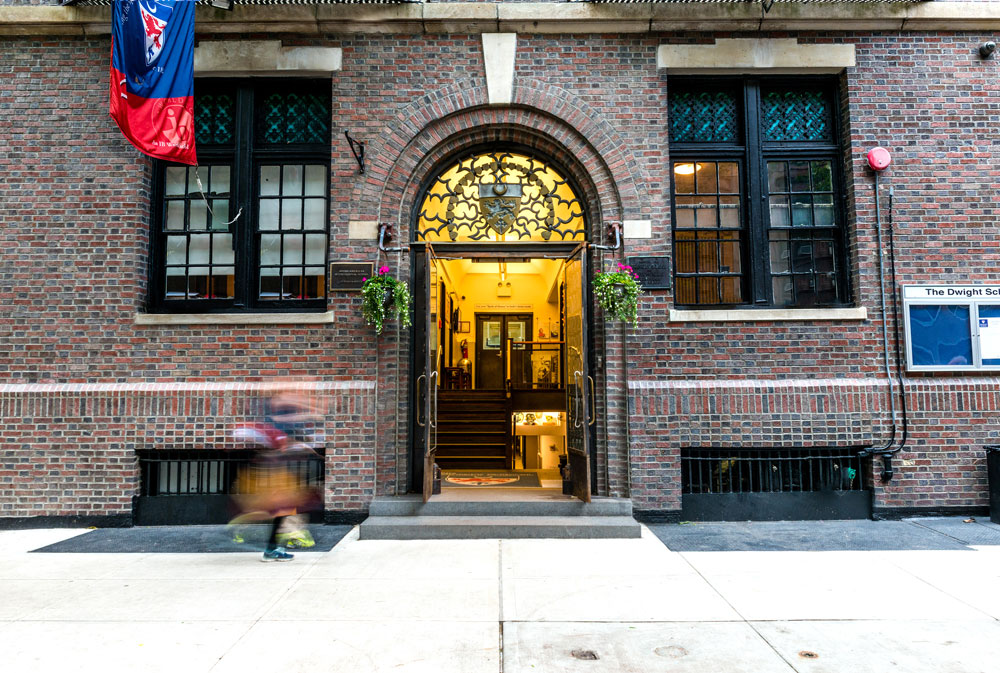 Founded in 1872, Dwight is an internationally renowned independent school located on the Upper West Side of New York City, with a separate athletic center, performing arts center, and preschool building. It is the founding and flagship campus of The Dwight Schools global network, which spans three continents and educates the next generation of innovative global leaders ― one student at a time.
---
Dwight Global Online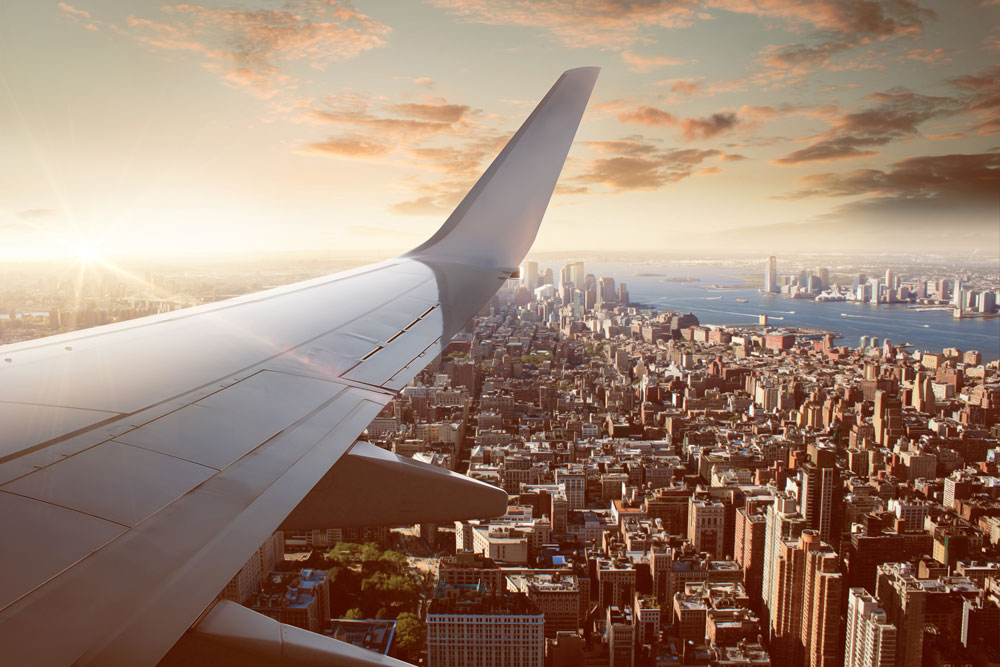 Building on 150 years of innovation in education, the Dwight Global Online School is committed to educating the next generation of innovative global leaders — one student at a time. Combining real-time video conference seminars, individual online tutorials, and optional residential experiences, Dwight Global provides the best elements of a day school, boarding school, and online school. Providing a personalized experience for each student through the academically vigorous curriculum, Dwight Global is dedicated to "igniting the spark of genius in every child." In a typical year, Dwight Global students are invited to spend time at Dwight campuses around the world, and meet in person in New York for orientation, STEAM conference weekends, and Carnegie Hall performances, among other events.
---
London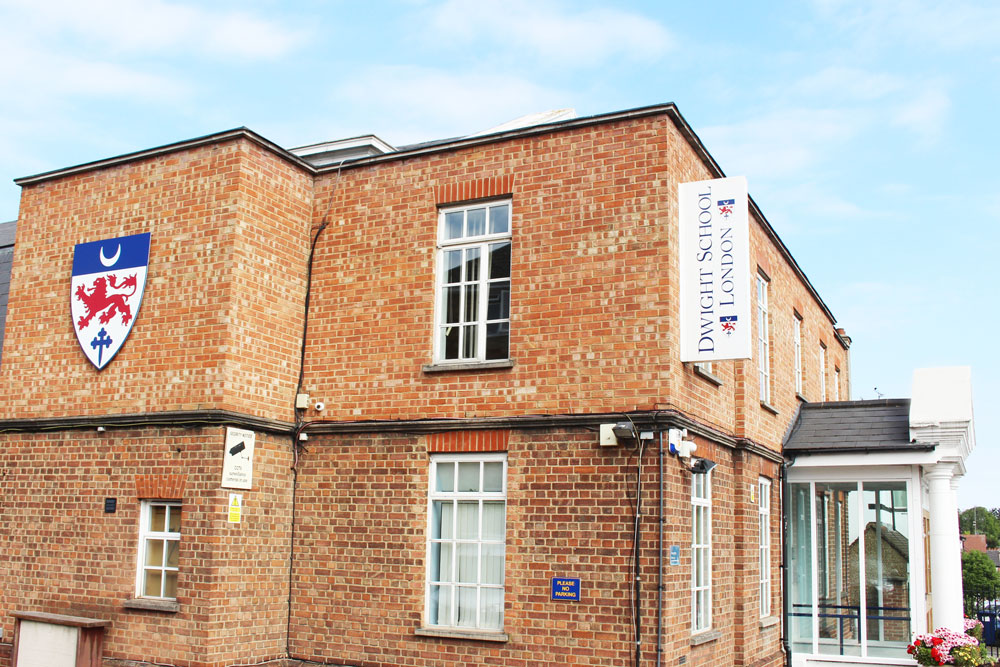 With the founding of Dwight School London in 1972, Dwight became the first independent American school to establish an international campus. One of the first schools in the UK to offer the full IB curriculum for students from kindergarten–year 13, Dwight School London is a leader in the IB and was one of only six IB World Schools originally chosen from 3,700 worldwide to pilot online classes as an Open World School. Dwight School London shares this honor with Dwight in New York.
---
Seoul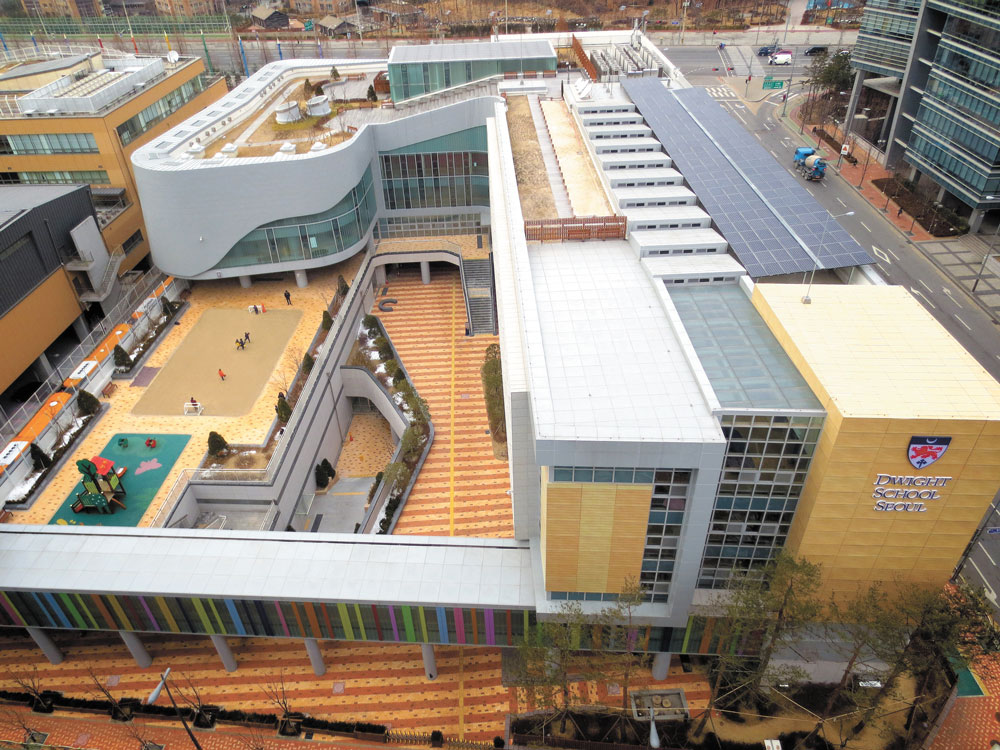 In 2009, Dwight was selected from over 120 candidates by the Seoul Municipal government to open a model IB School. Located in Seoul's Digital Media City (the Silicon Valley of Korea), Dwight is the first IB World School in Seoul to receive authorization for all three programs for students from preschool-grade 12. The school was selected by readers of The Korea Herald in its Best Brands Survey 2013 as Seoul's best IB and international school.
---
Shanghai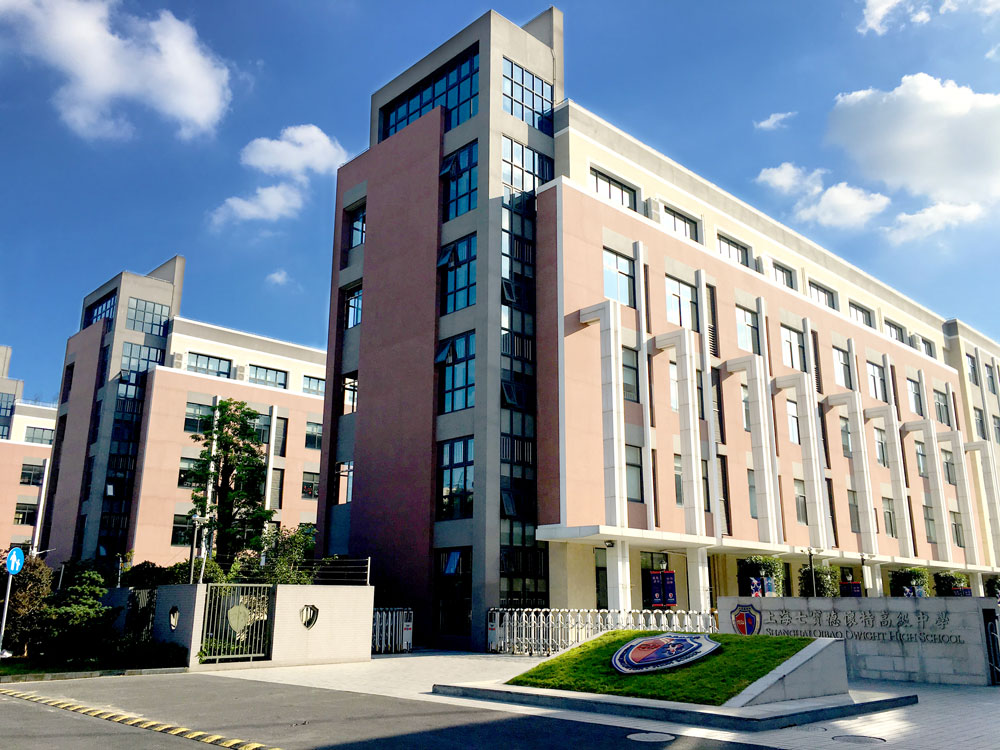 The first non-profit, independent, Chinese-foreign collaborative high school approved by the Chinese Ministry of Education, our school in Shanghai opened in 2014 for students in grades 10-12. The new boarding high school offers Chinese and international students a unique curriculum that blends the best of Eastern and Western traditions by integrating an international perspective with courses from the Chinese State curriculum.
---
Dubai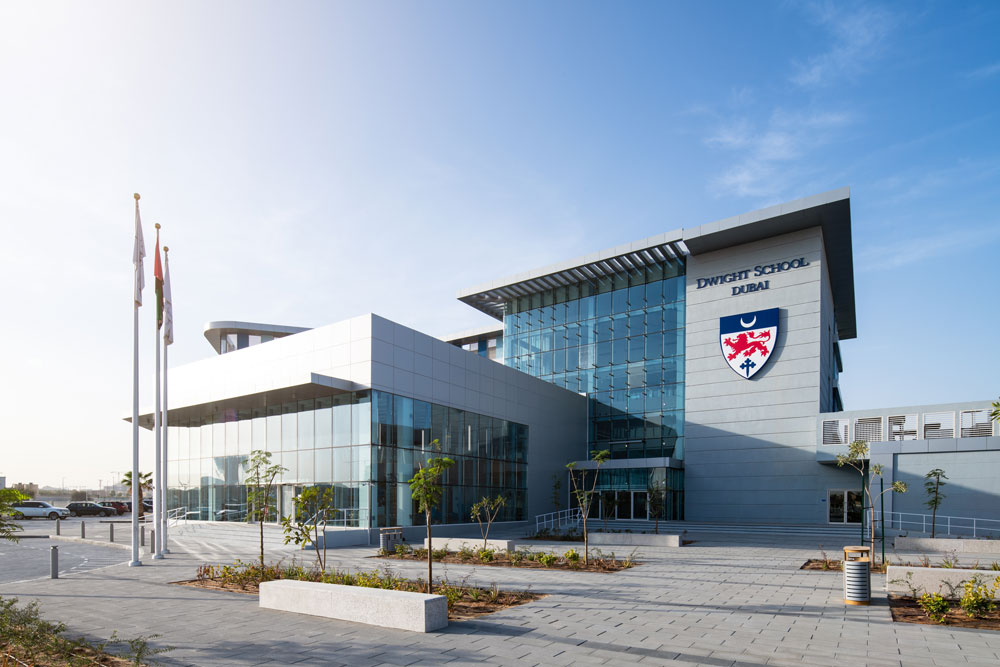 In the fall of 2018, Dwight opened its first school in the Middle East, Dwight School Dubai, for K-12 students. Dwight Dubai shares a "super campus" totaling nearly one million square feet with Brighton College Dubai and the Center of Excellence for Arabic Language, Culture and the Arts in the heart of Dubai, creating a world-class educational destination for up to 4,000 students combined. This state-of-the-art campus includes extensive athletic facilities to be shared by all.
---
Written by Caroline Crosson Gilpin