Since 2015 at The English School of Kyrenia, we have been proud to deliver the Duke of Edinburgh's International Award, a world-renowned program that challenges students to discover new interests and abilities, become self-resilient and confident young adults, and have fun with friends.
Year on year, the Duke of Edinburgh's International Award (DofE) scheme attracts an impressive uptake from our students. We offer opportunities for all students in Year 10, 11 and 12 to take part and work towards the award at Bronze, Silver and Gold levels, respectively.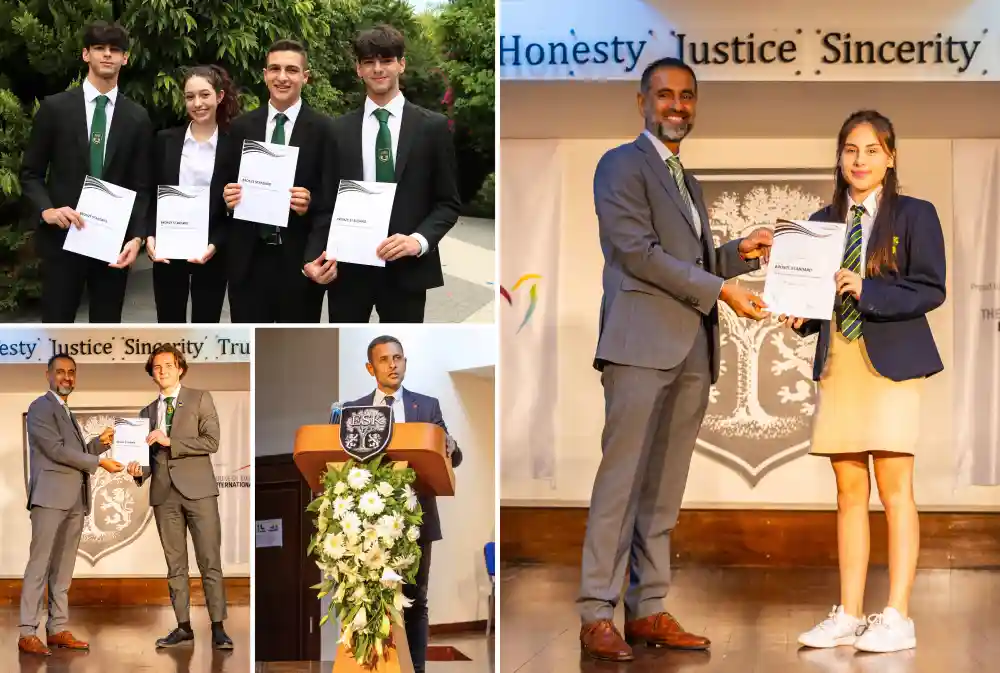 This month, a special ceremony was held to celebrate the achievements of students, who have gained the Bronze and Silver Awards. It was a morning to applaud each student for the remarkable dedication, perseverance, and enthusiasm they have demonstrated throughout their DofE journey. Students positively contributed to their local community through many hours of volunteering, challenged themselves above and beyond to complete the adventurous expedition and developed their personal and teamwork skills along the way.
To present each student with their certificate and badge, we were honoured to welcome the British High Commissioner to Cyprus, Mr Irfan Siddiq OBE, from Nicosia. We also had the pleasure of greeting the former Air Chief Marshall of the Royal Air Force, Sir Michael Graydon, our school Founders and Chairman of the Board of Directors, Mrs Bilge Nevzat.
ESK Students are WORLD READY!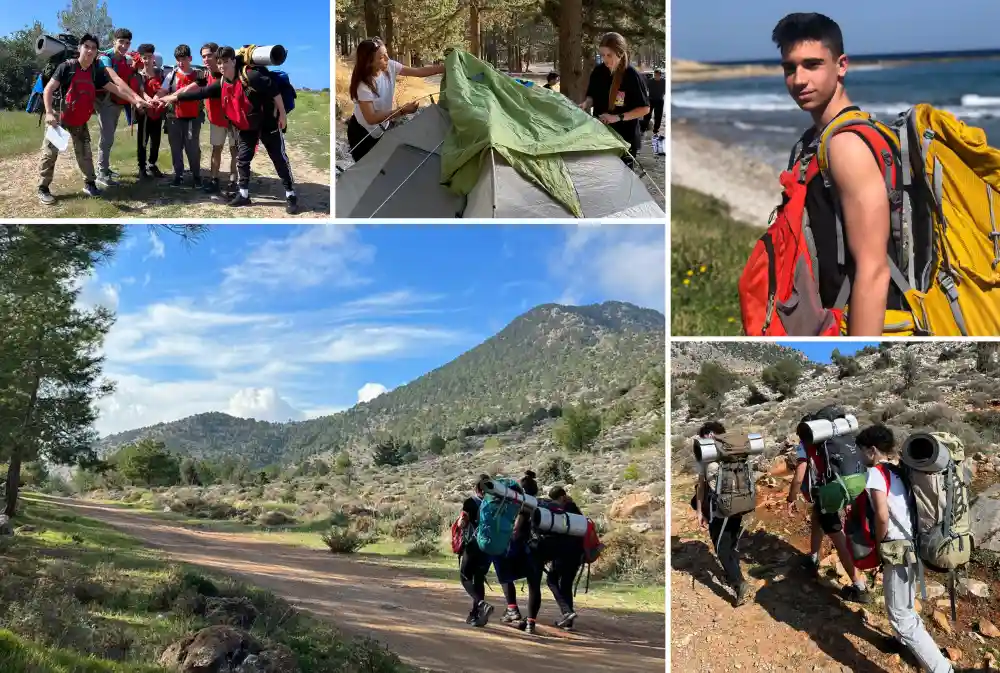 The qualities that the DofE International Award develops in young people are recognized and sought after world-wide, and we are glad that our talented students recognize this and are keen to dedicate themselves and rise to the challenge. Our gratitude goes to our dedicated staff members and volunteers who have supported our students throughout their DofE journey. Their guidance and encouragement have been instrumental in helping our students reach their full potential.
A Royal Mark of Achievement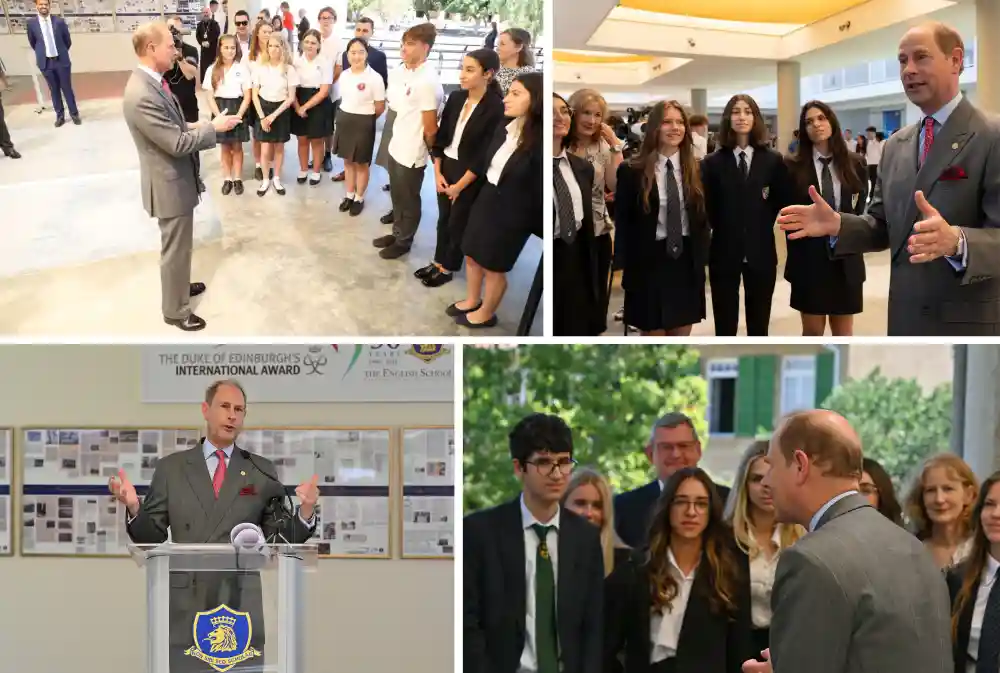 In June 2022, successful students from schools across the island were personally congratulated by HRH Prince Edward, the Duke of Edinburgh, for their achievements and were invited to talk about their experience working in small teams to hike and camp in the mountains of North Cyprus. Having the opportunity for our students to meet and talk to HRH Prince Edward in person was truly memorable. Proud to be ESK!