Etched on the facade of the Khoo Teck Puat Building in the High School are the words "Enter to Learn, Leave to Serve". While a lot of us probably read those words in passing more often than not, Nalaka from SJI International's Class of 2009 chose to live it in the best way he knew how.
Nalaka was born in Sri Lanka and moved to Singapore when he was 14 years old. He studied at SJI Independent in grades 9 and 10 and in 2008 moved to SJI International for the 2-year IB Diploma Programme on a Khoo Teck Puat/A*STAR scholarship.
"It was a small cohort of just around 60 people. It really felt like a second family, being away from home as a teenager," he shared. "It was a support system where everyone knew each other."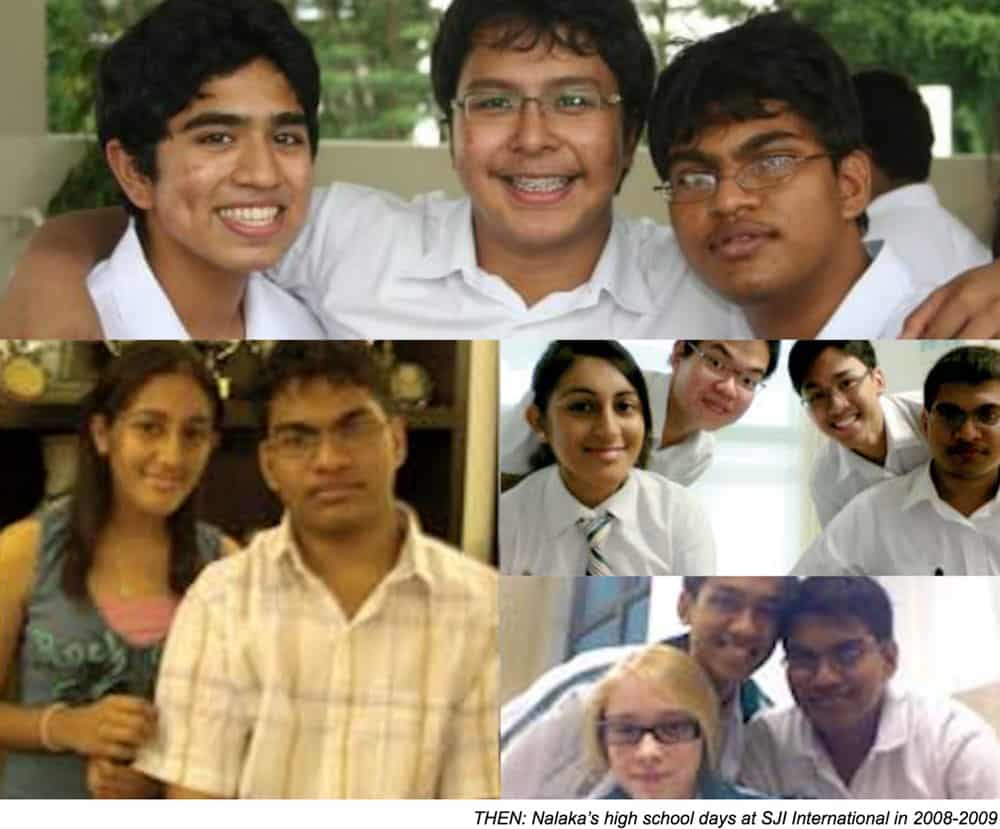 He participated in the Chess and Running Club, as well as organised service projects such as the blood donation drive and the Hair for Hope campaign. The one memory he can't forget, however, was Challenge Week, a key part of the school's Creativity, Activity, Service (CAS) programme for Grade 11 students. In it, students conceptualise, plan and undertake a week of independent travel visiting a country in the region during which they will tackle the challenges of Service, combined with either Creativity or Activity.
"I went for a social service project in Thailand with two of my friends. Sadly the airport closed a week before the trip, so we had to cancel it. We had to plan everything again three days before we left… But it was fun, and one of the most memorable!"
After graduating from SJII, he went to study mechanical engineering at the National University of Singapore and pursued this career for six years. During this time, he took the opportunity to teach and enjoyed the experience.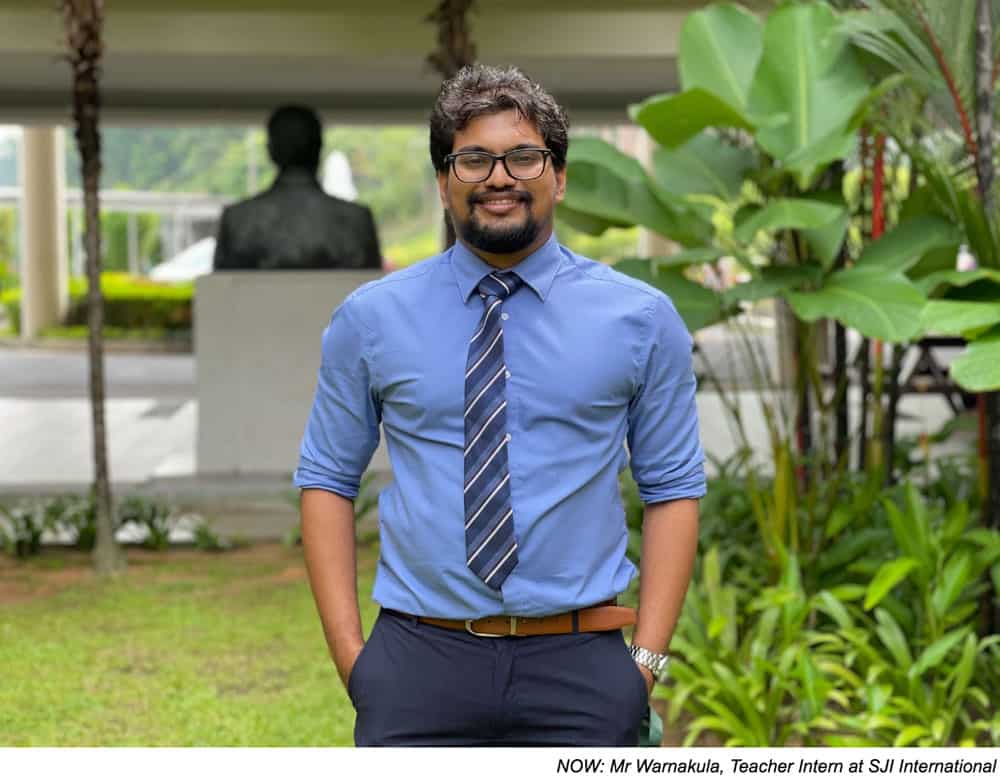 "For most of my life, I have studied in Lasallian institutions, even back in Sri Lanka. The Lasallian ethos resonates with me – its emphasis on serving others and service learning," Nalaka shared, who is now called 'Mr Warnakula' by his students in Maths class. He's been serving as a Teacher Intern in the High School since January of this year.
"I wanted to get into the international education sector and the best option was SJII. In a way, it was also my way of giving back to the community that has given me so much. I'm really grateful that the school has given me this opportunity to come back and be part of the school community again."