In one grade three classroom, teacher Nick Roy projected a photo of floor tile. "Where are we?" he asked. In the photo, ceiling lights reflected on the waxed tile and yellow tape marked an indoor recess game. Students laughed and answered, "Our hallway!"
"And why would a person be in our hallway at KIS?" Mr. Roy asked. The answers were a waterfall of reasons why someone might be in the hall: they are a student or teacher, they are cleaning, they are late to class, they are looking for us. Mr. Roy guided discussion through a few more photos, successively widening the area of where grade three students were from the hallway to KIS to Seongnam to the Korean peninsula to a view of planet Earth from space. At each photo, Mr. Roy paused to allow students to wonder why.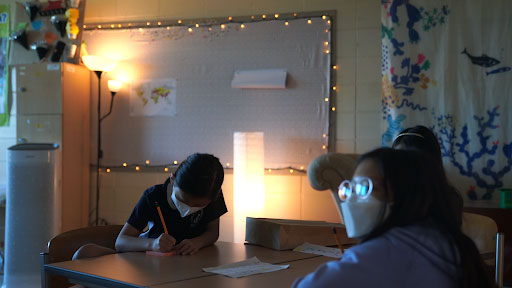 Why is such a strong question. This group of grade three students are at KIS to learn. They may live in Korea because they grew up here, or because a parent's job required a move, or to return to family after time abroad.
Grade three teacher Lana AlMufleh explains that the grade three students are considering the cultural and geographical influences found in their classroom, wider community, country, and continent. She starts with her individual students. One of the first writer's workshop drafts is a small moment narrative – another way for students to share and learn more about each other.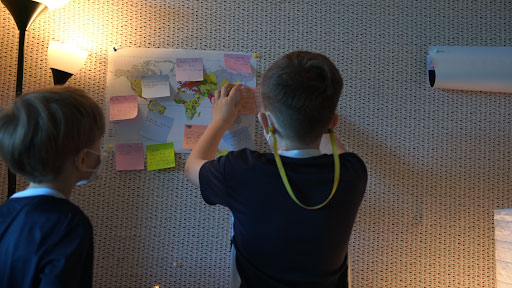 So while grade three students think about why they are where they are – all the decisions and influences that bring them here today! – their teachers consider how to make sure each child knows they are indeed a part of this community.