In October, our Grade 12 students welcomed their peers in Grade 11 to visit the TOK exhibition they had put together over the last school year. The students asked questions like 'What is the relationship between knowledge and culture?' or 'Can new knowledge change established values and beliefs?'. Each student created an exhibition of three objects to connect to one specific question. It was an opportunity for our Grade 11 students to familiarise themselves with Theory of Knowledge (TOK).
What is TOK?
TOK is a core component of the two-year IB Diploma Programme at BBIS. It challenges our students and gives them the opportunity to reflect critically on diverse ways of knowing and on areas of knowledge. Students will ultimately explore the question 'How do we know what we know?'. They need to establish where we get knowledge from, on what grounds we accept something as knowledge and how it can be evaluated. Throughout 100 hours of work our students are thinking critically and are considering the role and nature of knowledge in their own culture, other cultures and the wider world.
The TOK course at BBIS consists of three parts:
Core theme: Knowledge and the Knower
Optional themes: Knowledge and Technology or Knowledge and Language
Areas of Knowledge: History, Human Sciences, Natural Sciences, Mathematics, Arts
Theory of Knowledge is assessed through an exhibition and a 1,600 word essay. For the exhibition our students explore how Theory of Knowledge manifests in the world around us. The essay is our students' response to one of six prescribed topics that are issued and assessed by the IB.
Our Grade 12 students are now working on their TOK essays which they will complete in February.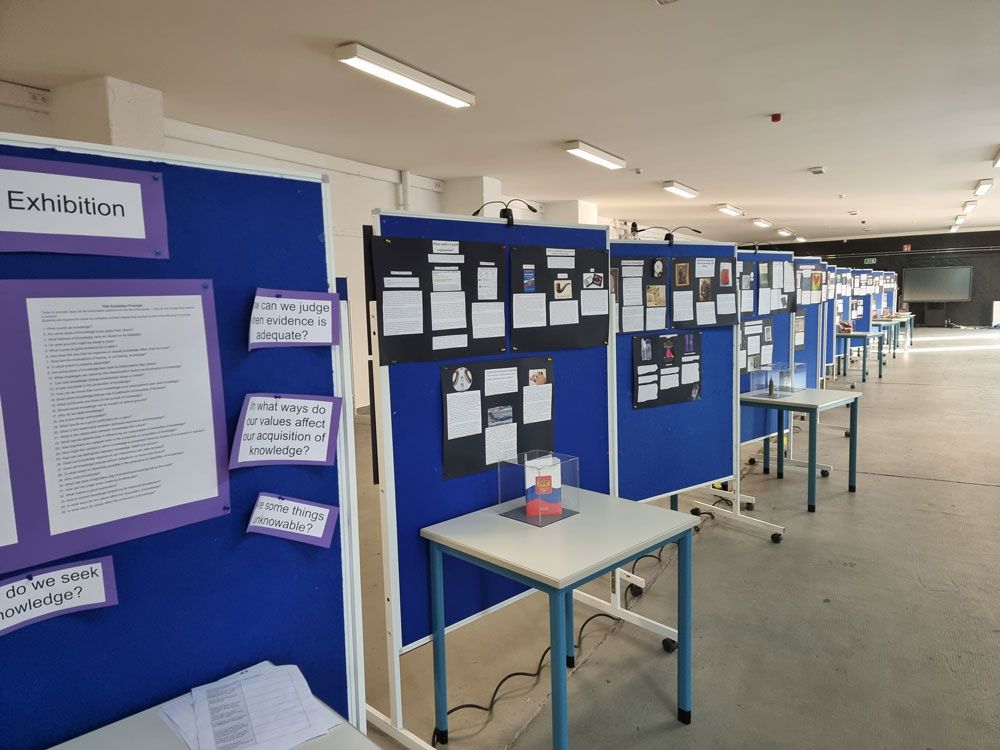 TOK aims to help students navigate the world's vast landscape of information, and encourages them to reflect critically on who they are as knowers, and how they arrive at certain knowledge claims. Students also explore the different perspectives and patterns of thinking that shape 'knowledge'.

Jasmine Novak, Secondary School IBDP TOK Coordinator