Today, we can travel almost anywhere on the planet in about a day. Information is shared in all languages instantly. Bilingualism and, by extension, multilingualism has become a necessity.
Watch the video
---
At Ecole Internationale Montgomery, students benefit from a bilingual education and learning in both English and French from an early age. In primary school, the curriculum is bilingual for all students, while in secondary school we continue the bilingual programme, but there is also a possibility of a full programme in English. This enables the students to acquire a variety of language skills and to become aware of the world around them.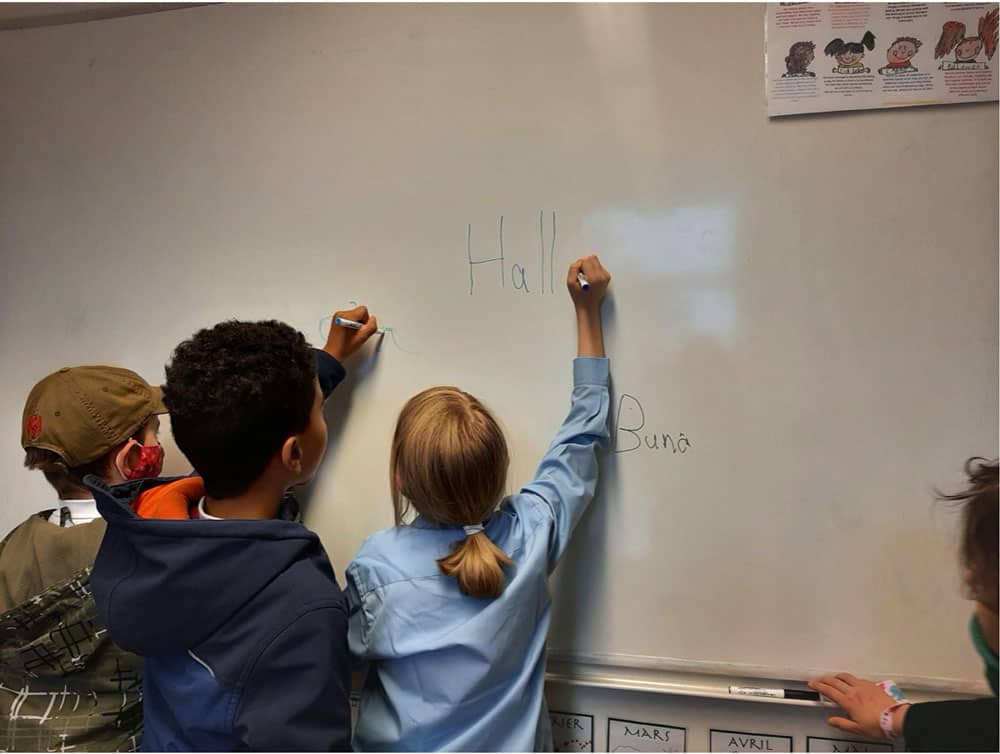 Mastering two languages enhances thinking skills, facilitates the integration of complex concepts, and makes it easier to understand different cultures and ways of thinking. Numerous studies show that bilingual learners have a better memory capacity and greater mental flexibility. They perform better at school than monolinguals.
Being fluent in several languages is an essential asset in the world of work. In an open market, such as the European Union, the ability to speak several languages is a major advantage when looking for a job and integrating as an expatriate.

Finally, bilingualism promotes communication with others and respect for people's differences. A bilingual individual will have more flexibility to appreciate cultural differences and to compare them.