Grade 10 student Natalie turned 16 on 10 June, but it wasn't just any other birthday.
This year, Natalie decided to celebrate her birthday by doing something meaningful and very close to her heart — to raise funds for Baan Dada Children's Home, one of our school's long-term service partners.
Baan Dada is located on the border of Thailand and Myanmar, and serves as a home for disadvantaged children, where the children are brought up together as a family. The home not only supports the children by teaching them life skills but it also supports the wider community through local projects such as vaccination programmes and the construction of hospitals and schools.
One way in which Baan Dada is supported is through donations brought by volunteer groups who make regular visits. However, because of the pandemic, these trips have been cancelled, including the one that was scheduled for our students earlier this year. This has adversely affected Baan Dada's ability to sustain its ongoing activities and programmes.
In April of last year, Natalie visited Baan Dada on a service learning trip. During her trip, she got to know many of the children by spending time with them — teaching them English, making jewellery, preparing meals, playing music, hiking and swimming in the river.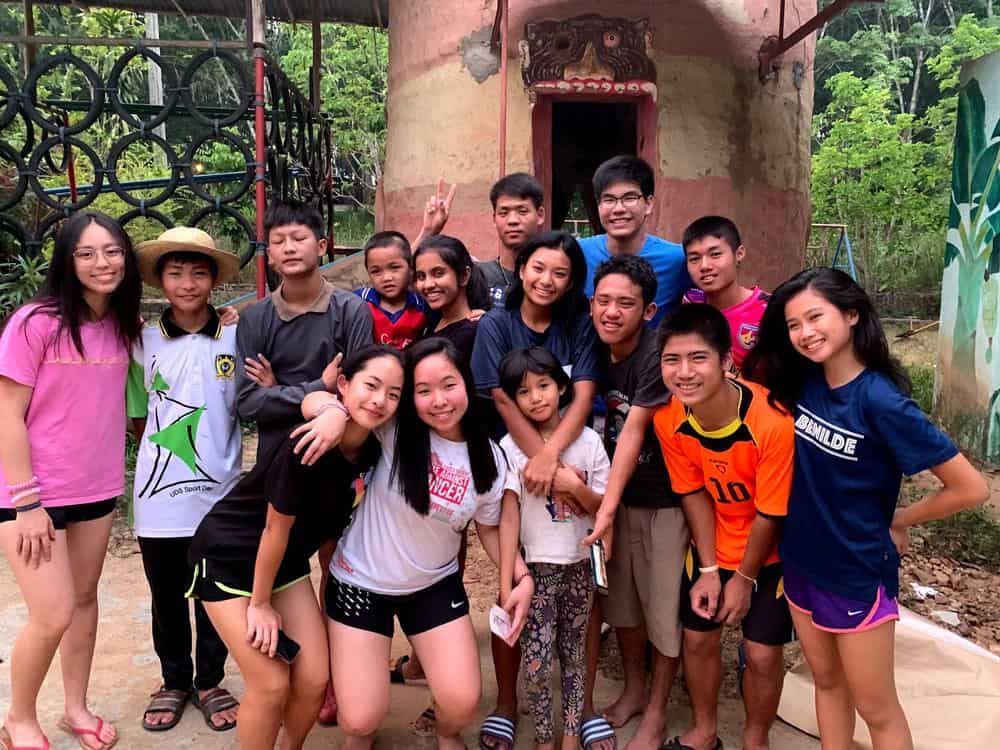 "I was touched by the warmth and welcome from the children at Baan Dada, despite the very trying circumstances that they have. It showed me that no matter what difficulties one may face, we should always remember to be kind and give of ourselves to others," Natalie shared.
She started a fundraising campaign at give.asia with $5,000 as her goal. With support from family and friends, she raised more than her set amount, raising a total of $6,673.
All donations will go towards helping the home with daily necessities, paying employees and student fees, and also towards their local projects, so that the children of Baan Dada can continue to be looked after.
"Even if we may think that we are having a tough or unpleasant time, there are many many others who are in much harder situations than us. So we should appreciate what we have and also try to do what we can, whether in a small or big way, to extend a helping hand to the less fortunate," Natalie said in closing.
Earlier during the circuit breaker period, students also launched the 5-5-50 challenge within the school community, raising a total of $3,220.14 with proceeds also going to Baan Dada.
Find out more about Baan Dada by visiting their website at baandada.net