Since the beginning of our school, we have always stressed the significance of soft skills and Emotional Intelligence as part of a holistic approach to education where both academic development and personal growth are equally supported by our curriculum.
Therefore, as a natural progression and building on our experience, last year we introduced a unique programme called 'The Personal Development Scheme' (PDS). The scheme complements our regular classes and helps our 5th and 6th form students build self-esteem, self-confidence, autonomy, and self-reliance. Above all, it teaches them how to be more cooperative and empathetic towards others. Our PDS is based on the concepts of E.I. (Emotional Intelligence) and soft skills, which have been also emphasised by various researchers for the last three decades.
Origins of the Emotional Intelligence theory
While investigating the research on the origins of success and leadership, we have been inspired by a psychologist known for challenging traditional measures of intelligence as a predictor of life success, Daniel Goleman.His award-winning books called 'Emotional Intelligence: Why It Can Matter More Than IQ'' (1995) and 'Working With Emotional Intelligence' (1998) have been the foundation texts of a psycho-educational movement showing that there is more to our intelligence than what has been widely recognised and cultivated.
According to Goleman 'smartness' in its traditional form is just simply one type of intelligence, namely 'cognitive intelligence', and is not as essential in our life as another type of intelligence, that is 'emotional intelligence'. Goleman developed the concept of 'EI' that had been coined earlier by two other social psychologists, John D. Mayer and Peter Salovey in 1989-90. They claimed that 'Emotional Intelligence includes the ability to engage in sophisticated information processing about one's own and others' emotions and the ability to use this information as a guide to thinking and behaviour.
That is, individuals high in emotional intelligence pay attention to, use, understand, and manage emotions, and these skills serve adaptive functions that potentially benefit themselves and others'. In practical terms, this means being aware that emotions can drive our behaviour and impact people and learning how to manage those emotions – both our own and others.
Managing emotions is especially crucial in situations when we are under pressure. For instance, when we are:
Meeting tight deadlines
Dealing with challenging relationships
Giving and receiving feedback
Adapting to change and having limited resources
Working through setbacks and failure
Correlation Between Life Success and Emotional Intelligence
Practical implementation is always key so if you are looking for certain studies that prove the importance of the EI theory, Goleman's publications are a good source of information. He cites the Harvard Business School research that determined that EI counts for twice as much as IQ and technical skills combined in determining who will be successful.
What is more, a 2003 Harvard Business Review reported that 80% of competencies that differentiate top performers from others are in the domain of Emotional Intelligence. If you want to see more recent findings in terms of the research into the EI and soft skills theory, we highly recommend reading Cathy N. Davidson's texts. Davidson is a CUNY professor and author of 'The New Education: How to Revolutionize the University to Prepare Students for a World in Flux'. For example, in her Washington Post article from 2017, 'The surprising thing Google learned about its employees', she highlights the research at Google with a focus on the importance of soft skills.
She presents how Google's initial hiring practices were based on recruiting graduates with top grades from elite universities. However, with time, they changed their approach due to their own research:
'In 2013, Google decided to test its hiring hypothesis by crunching every bit and byte of hiring, firing, and promotion data accumulated since the company's incorporation in 1998. Project Oxygen shocked everyone by concluding that, among the eight most important qualities of Google's top employees, STEM (Science, Technology, Engineering, and Mathematics) expertise comes in dead last. The seven top characteristics of success at Google are all soft skills: being a good coach; communicating and listening well; possessing insights into others (including others different values and points of view); having empathy toward and being supportive of one's colleagues; being a good critical thinker and problem solver; and being able to make connections across complex ideas'.
In the article Davidson emphasises that soft skills competencies play a crucial role in defining the most successful teammates, colleagues and friends. Therefore, in the 21st century education there needs to be a shift towards the curriculum that shows young people how their soft skills can be improved and implemented not only at school but also outside their classroom.
21st Century Education at Akademeia High School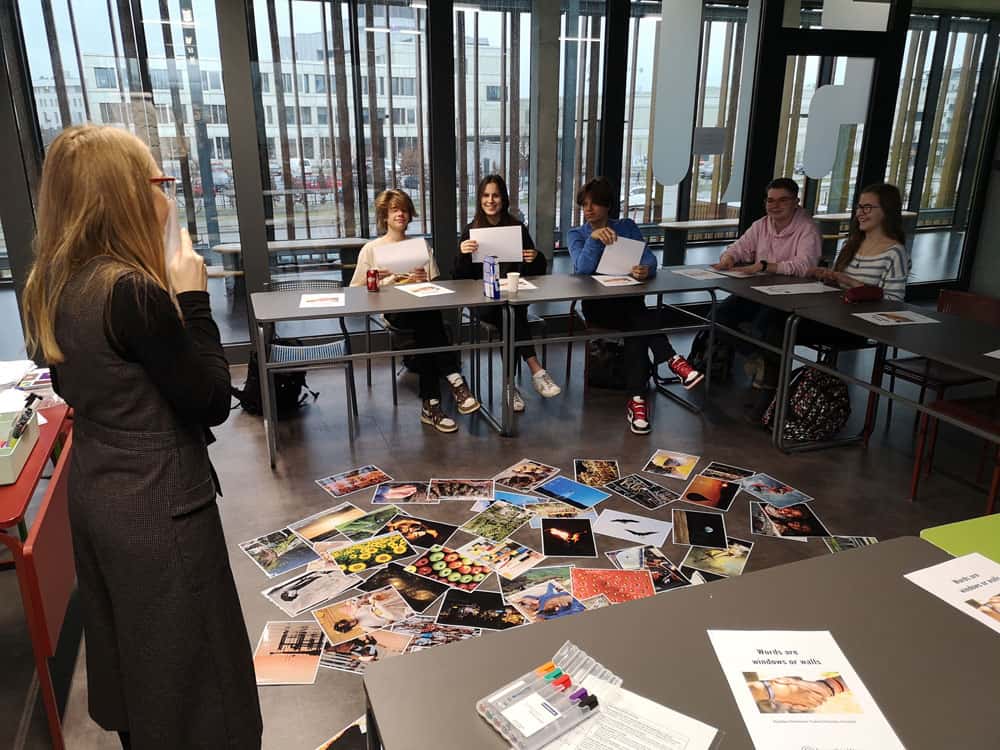 Goleman's theory of success and emotional intelligence as well as the findings from the numerous studies are the foundation for educational programmes like our Personal Development Scheme that support students' development of competencies in soft skills.
The Akademeia PDS includes activities such as:
Taking part in workshops on various topics ranging from mindfulness and non-violent communication to public speaking and ethics
Co-managing interdisciplinary projects chosen by the students
Keeping a reflective learning journal
The unique element that has been shared by all these activities is the emphasis on putting theory into practice and helping our students grow in terms of their Emotional Intelligence and various soft skills such as empathy, adaptability, decision-making, stress management and teamwork.
Moreover, since we believe that our students are the best advocates for our educational programme and provide all the pivotal insights into our PDS, we thought we would share with you some of our 5th and 6th Form students' testimonials, which highlight what have been definitely the key and most enjoyable elements of the Personal Development Scheme so far:
The PDS sessions offered both academic and practical knowledge, some of which would have been impossible to obtain any other way. They taught me new skills, forcing me to shape and broaden my perspectives, as well as work with fascinating new people, to achieve previously unimaginable goals. The various workshops and events helped me grow and develop as a person; however, the thing I found most enjoyable by far, was my participation in the Product Development project. An amazing inter-disciplinary journey with a truly passionate group of people, which not only expanded my theoretical knowledge but also taught me practical values such as teamwork or good leadership. Overall, I believe the Personal Development Scheme was a huge success and was the cause of many interesting and entertaining experiences. I am looking forward to the challenges it will throw our way in the upcoming years!

Aleksandra Dubno (5th Form)
The PDS sessions expanded my worldview in countless beautiful ways – I learnt the importance of both teamwork and self-reflection, public relations, and critical thinking. But the most important thing I have taken from this experience is the realization of how much can be accomplished in just 8 weeks by a group of determined and optimistic people, despite the fact we were just a group of teenagers who barely knew one another. In my case, it was a conference which attracted a substantial audience and very interesting speakers. Without a program like PDS, I would probably still not believe such seemingly complicated and big events were possible to organise in such conditions. As it turns out, all we needed was some motivation, hard work, and positive attitudes as our guides.

Paulina Gąsiorowska (5th Form)
The Personal Development Scheme was something completely new to me, I have not encountered anything similar in my previous school. During the different PDS sessions, in particular the filmmaking PDS, I have learned many things from the general film structure to something that can be applied to everything such as teamwork and cooperation. I think that the various tasks we were presented in the filmmaking PDS really helped develop that skill. Through the tasks such as coming up with our own ideas for the documentaries and our ideas on the way we would like to present the story, in addition to learning the different ways the setting impacts the story, I greatly developed my imagination. My favourite part must have been coming up with our ideas for the documentaries and talking about them. Through sharing the stories we got to know more about the people, who are in the group.

Maciek Łuba (5th Form)
Establishing and conducting the Latin Club undeniably keeps my passion for Latin alive and made me realize just how much joy I get from both teaching and studying this ancient language. Additionally, on those grounds, seeing both the benefit of my Latin studies to Philosophy and the sustained interest I have in the language, I hope to take up a Latin/ Classics course at university, perhaps even pursuing it as a minor.

Adrianna Nowakowska – running Latin Club in AHS (6th Form)
The experience taught me to be much more patient than I was when working with children. This is a skill that I am sure will come in handy no matter what I will decide to do in the future. Preparing the student seminar helped me overcome my fear of public speaking and made me more confident. This will be beneficial, I will have to present my work in the future and I improved my skills to be able to do so more confidently.

Marta Zawada – equine therapy program with Stajnia Prado (6th Form)
It has been an unforgettable journey and we cherish the fact that we could see how our students have grown. We also cannot wait to see how the scheme will develop and how we will continue shaping it together in the future.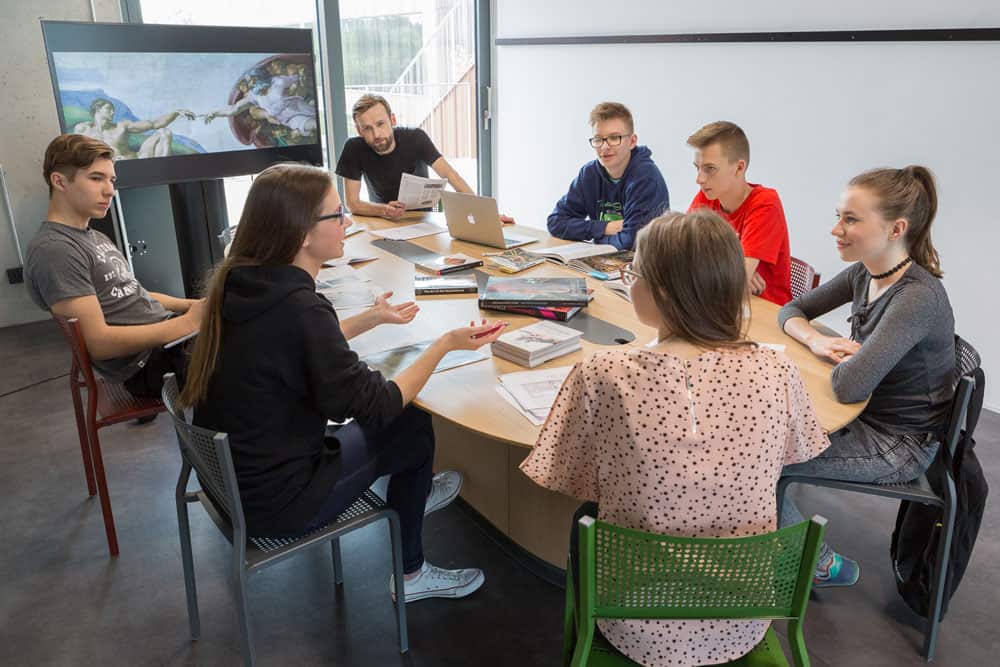 As a final remark, we would like to leave you with Goleman's quote which tells us that 'in a high-IQ job pool, soft skills like discipline, drive, and empathy mark those who emerge as outstanding'.
by Kay Czepli-George
5th Form PDS Coordinator
Sources:
Davidson C. N. 'The New Education: How to Revolutionize the University to Prepare Students for a World in Flux' (2017), Basic Books
Davidson C. N., 'The surprising thing Google learned about its employees' in the Washington Post, Dec 2017
Goleman D., 'Emotional Intelligence: Why It Can Matter More Than IQ' (1995-6) Bantam Books
Goleman D., 'Working with Emotional Intelligence' (1998) Bantam Books
Mayer J. D., Salovey P., and Caruso D. R., 'Emotional Intelligence: New Ability or Eclectic Traits?' in American Psychologist, Sept 2008, Vol. 63, No. 6, (pp 503 – 517)