Grade 11 student Ela received the Outstanding Cambridge Learner Award (Top in the World) for Cambridge IGCSE Foreign Language Malay in the June 2021 examinations.
Ela's journey at SJI International thus far embodies the phrase in the school's mission "to learn how to learn". It is typical of Ela to be smiling as she goes about learning how to learn whether in class or outside of class.
Ela embraces her journey with positivity, always adding value to her learning experiences and ensuring that every learning adventure will enhance her and her classmates' knowledge of the Malay language, culture and traditions. Ela is meticulous and eloquent each time she presents in front of an audience. Her ability to research relevant information is commendable.
Ela's achievement is a testimony of her journey at SJI International, and may she continue to flourish in her IB years. Ela aspires to be a medical doctor, and learning the Malay Language will be helpful as it is one of the major languages spoken in this region.
May she continue to flourish and inspire others in her pursuit to Learn How To Learn and be People For Others!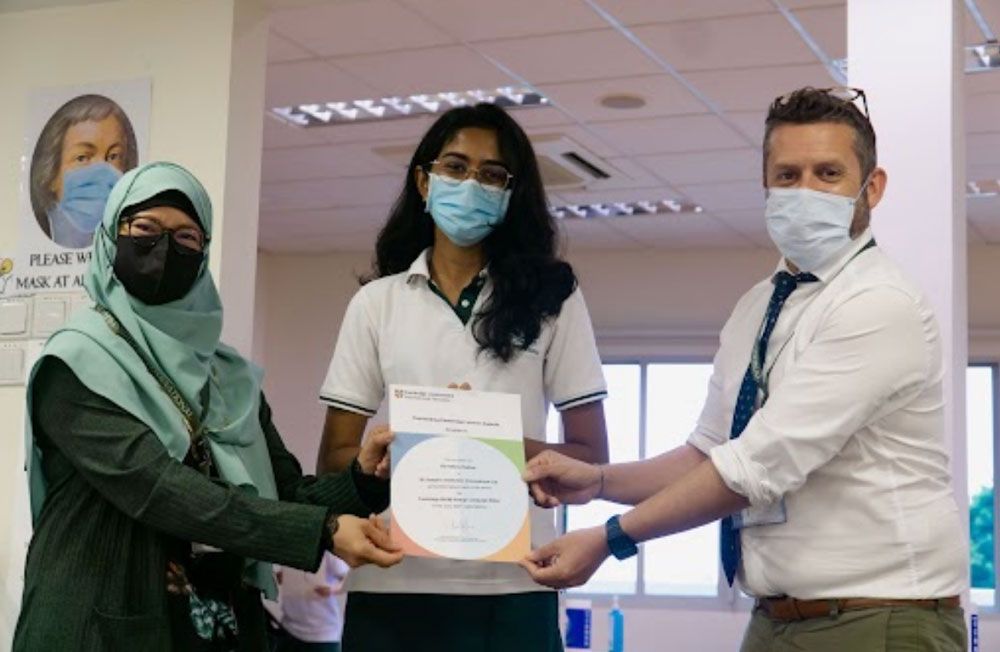 ---
Written by Ms Su'ad Ahmad, Malay Language Teacher