In our recent interview with former scholar Valerie from the Class of 2015, she shares what drew her to the legal profession and the most rewarding aspects of her job.
What have you been up to since graduating from SJI International?
I have been pursuing a career in Law, firstly by attending undergraduate law school for four years, then taking the bar course and doing my pupillage for a further year. I was just called to the Bar on 23 August 2021 and am currently a Judicial Associate at the State Courts of Singapore. That is the main gist of what I've been doing, but when I truly reflect upon the past five years, it has been a period of self-discovery in terms of my passions and my calling. For one, I regretted not taking Spanish ab initio back in SJII and so decided to learn it by myself. Ever since, I've been learning other languages independently, such as French, Tagalog and Korean. Suffice to say, language learning is a great hobby of mine, and it is one I highly recommend to SJII students, who are inevitably global citizens. During the Circuit Breaker last year, I decided to use my free time to create an online course teaching Basic Malay, which I published alongside a Youtube video.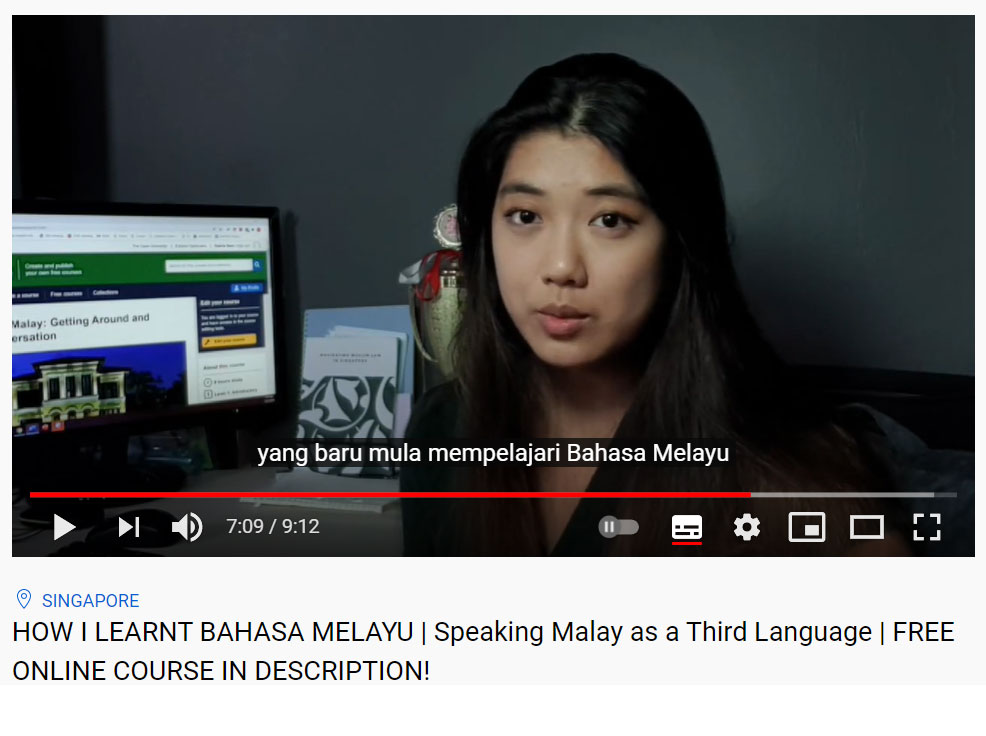 How has commitment to service played a role in your life and career?
Enter to learn, leave to serve. This has really resonated with me, especially now that I am out in the workforce. In my four years of law school, I had the honour of participating in and spearheading various Pro Bono projects, which opened my eyes to how rewarding service can be. It has also taught me to remain humble and always take up every opportunity to learn. Everyone occupies various niches at different stages of their lives; even as a working adult now, I am still a student insofar as Continuing Education is concerned. The point is – that the learning will never stop, so don't be afraid to take the first step to serve by applying what you have learnt – that is what I did by publishing my online course as a way of sharing knowledge with the broader community. It can also be something as small as re-teaching principles to your peers or raising awareness of a cause you have come to learn of. The little steps matter!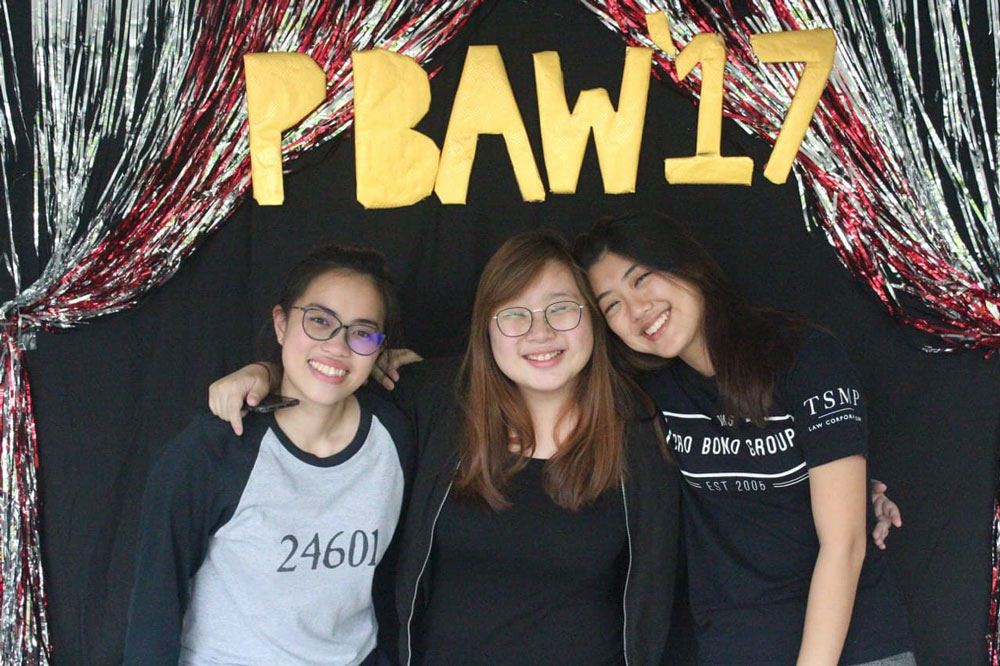 What is the most rewarding thing about your job as a Judicial Associate?
Knowing that my actions have a positive impact. Working in a public institution like the State Courts means a great responsibility attached to my role and that my actions have real and significant consequences (on the court-goers). For example, part of my work at the State Courts involves reviewing cases against Accused-in-persons (AIPs) facing criminal charges without lawyers. In reviewing the cases, I ensure that the charges against the AIPs are sufficiently made out and that the sentences they are facing are well-supported by precedent and sentencing principles. While it is not pro bono work per se, it is very close to what I would be doing if I had decided to practise as a criminal lawyer instead.
What would be your advice to IB grads who want to take a similar path as yourself?
Be open-minded. Truth be told, back in G12 I had wanted to become a doctor because I had it in my head that it was the only career that would allow me to properly "give back to society". Obviously, I was not privy to the concept of Pro Bono lawyering. Still, I remember how adamant I was that I had selected the "right" career path even though I had yet to enter university. If I could speak to G12 Valerie, I would tell her to keep her choices open. Even though life had not panned out how I meticulously planned back in high school, I tried to make the best out of it by relishing every opportunity to excel. What is important is that you give yourself every opportunity to understand whether a certain course is palatable to you. Luckily for me, through my volunteering in Pro Bono projects and participation in moot competitions, I am happy to stay where I am. But even if I am not, it is not too late for a career switch. In fact, many of my batch mates have moved out of Law and into other industries such as FinTech and Education and are currently doing well. I'd think that Singapore takes rather kindly to persons who have mid-career switches even, so be open-minded and do not reject opportunities that come to you even if they may be less than ideal.