Interview with GESS principal Christof Martin.
Q: What were the reasons for establishing a Centre for Excellence? What is its significance for the school?
A: Our school takes pride in being a place where students of different academic capabilities and learning needs can enroll. We have a dedicated Learning Support Centre, which was established for this purpose and which continues to work and improve the provisions for students with learning needs.
Now we would like to take an additional step and also consider our high-performing students. From my long experience as a principal, I have learned that to have a diverse and balanced student body, we need to support children across a spectrum and that is what we hope to do.
I know that this is possible and that this usually influences a school very positively. Even as we foster talents, we will build a culture of aspirations that will motivate students of all abilities to grow beyond their personal limits and believe they can achieve more. We hope to build new pedagogic and academic standards.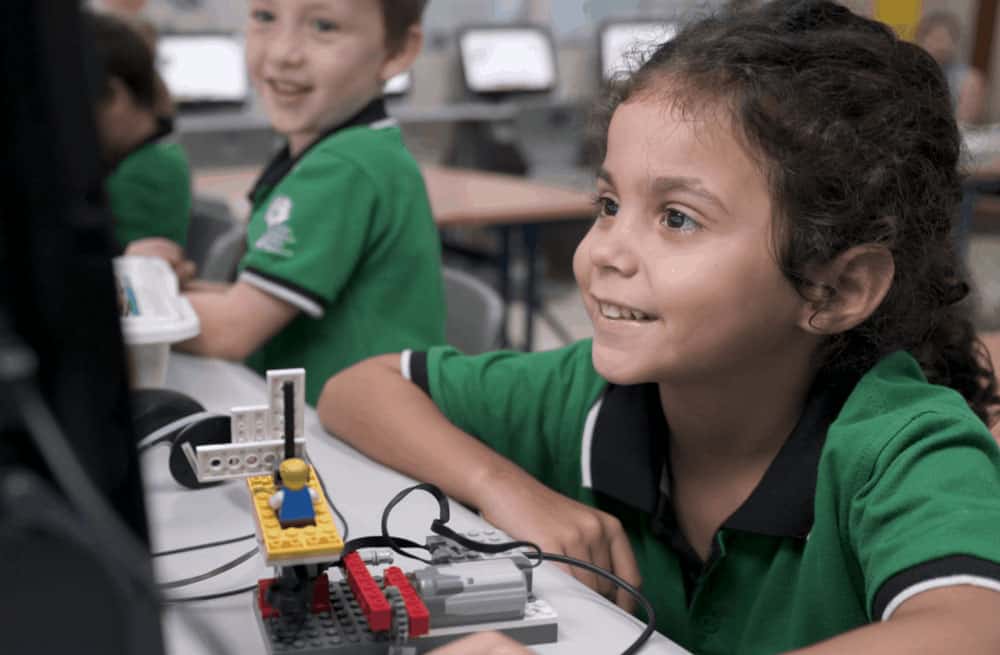 Q: What are your past experiences with introducing such programmes at former schools?
A: In the past, I have managed two Secondary Schools in Germany where we offered very targeted support and established a dedicated stream for high-performing students. This resulted in consistent positive experiences. The student body became more diverse than in other schools and the celebration and pursuit of achievements became a part of the school culture. Students became more motivated too. This, however, is a process that takes time and requires support and commitment from everyone involved in school life, especially the faculty.
Q: What does the programme look like and what is planned for the near future?
A: Everyone has special skills and talents that are worth fostering so we want to support as many children and teenagers as possible with our programme.
For one, in the case of students excelling in academics, we wish to ensure they are appropriately challenged and fully engaged. Teachers will incorporate a higher degree of differentiation in their classroom instruction so that high-performing students can be given more demanding and challenging activities and tasks.
We will also focus on grooming our existing staff members to equip them with the specialist knowledge necessary to be able to support high calibre students in the school.
On top of that, we will be offering more subject-specific specialised programmes too. This applies to the STEM subjects and, just as much as, to languages, social studies, sports, arts and music. Our school already offers a variety of programmes in these areas. Now we want to expand this range with additional offers in STEM subjects, more participation in prestigious national and international competitions and more.


Some of the programmes on our mind right now include "Jugend forscht", science-oriented national and international olympiads in Biology, Chemistry and Physics, international language certification programmes that will attest to our students' competence and so on.
This year our students were among the best biologists at national competitions in the UK and Germany. Our students' project on digitalisation also won an outstanding 2nd place among all German Schools Abroad which came with a considerable amount of prize money.
We are encouraged by these results as well as the fact that we were able to whole-heartedly nominate students from both sections for the "Studienstiftung des deutschen Volkes" (German Academic Scholarship Foundation).
Q: What role do external partnerships play and what kind of partnerships do we have?
A: External partnerships are of great importance to our plans; we can connect with like-minded organisations and institutions which have expertise and offer the possibility for further development. Our partnerships also enable us to see where the school is doing well and where we need to develop and grow further. Our external partners provide something like a benchmark for us.
We are currently beyond happy to have joined the European Talent Support Network as an associate member as of April 2020. This is a major distinction that we have achieved from the outset. Our concept left a big impression when we applied and we are probably the only school in Asia to have achieved this membership. We expect to receive significant impetus from this network which will positively affect the whole school.
Some of our other existing partnerships that definitely influence our programmes positively include TUM Asia, Bosch, Pepperl&Fuchs, Danfoss, XentiQ and more.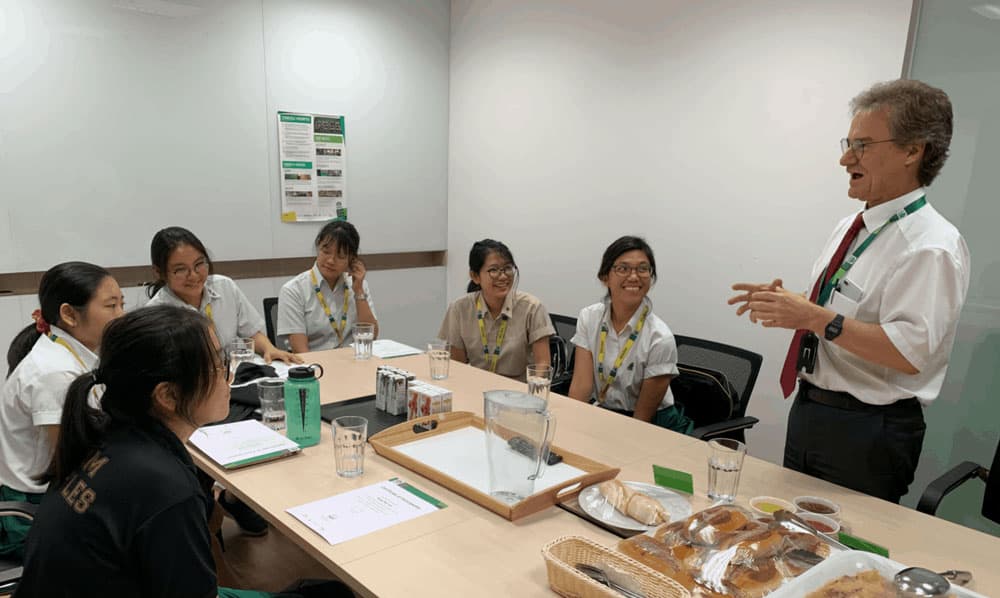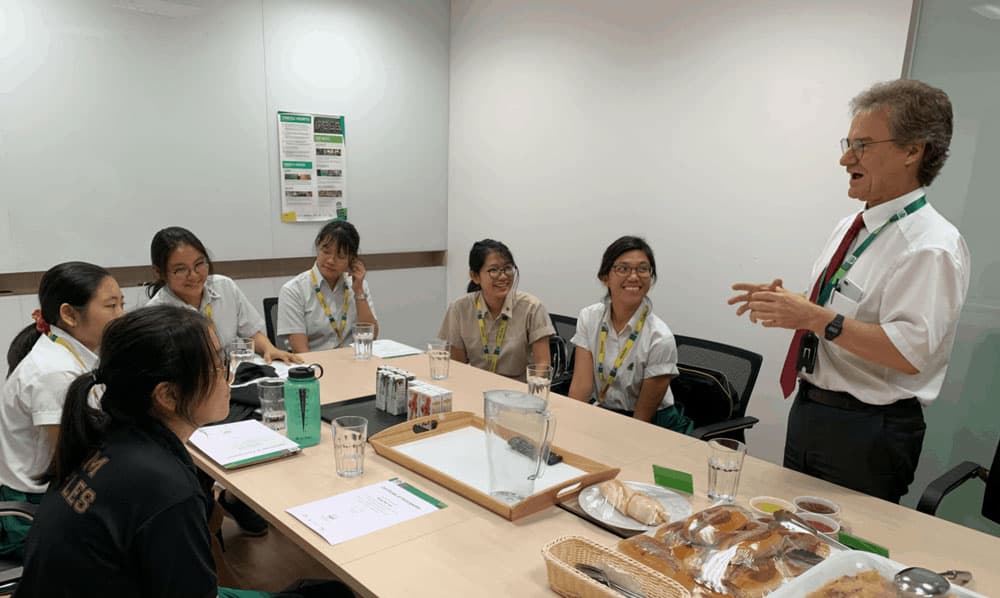 Q: What are your expectations for the next 2-3 years with regard to the implementation of the programme?
A: The next few years will be about raising awareness in the whole school community about this direction the school is taking and to also boost our credentials.
To this end, in the coming school year, we will offer a workshop, first in a series of many, for our faculty. This workshop will be delivered by an expert on supporting talent.
Gradually, we would also like to increase the number of in-class and after-class talent programmes to offer customised support for every kind of talent, as much as possible.
It will also be very important to create the appropriate structures to firstly identify high-performing students before being able to support them accordingly. We have already started this by using this year's report card conferences as an opportunity to identify some high-performers and we will approach them.
We have appointed Martin Schmitt as the Talent Programme Coordinator to address the needs of the programme. He is an experienced expert of talent support. In the midterm, he will also have a team of mentors for the different age groups and these mentors will guide our high-potential students. However, these structures will have to be established step by step.
Q: Any further ideas and comments about the programme?
A: In the coming school year, we will certainly focus on promoting our Excellence Programme offerings widely and sharing the news with both existing and future GESS parents and students who are interested. Our eventual goal is to be a place for learning and growth, where we enable every student to develop their potential as much as possible. When we succeed, we will have taken a great step forward in our school development journey.