After concluding my university in Brazil, I went to Australia, where I met my Swiss husband. We lived together in Australia for a couple of years and then decided to move to Switzerland, where we have been living for nearly 19 years. When I first arrived here, I thought it was going to be impossible to learn German, but with a lot of perseverance and motivation, I realized it was possible. So, if you are finding it difficult, don't give up, you just need to study a lot!
I've been working at ISSH for nearly 18 years now. Before we had children, I used to finish work and go for a coffee at Vordergasse Café with a few other teachers from ISSH. A nice and cozy café located in the centre of the old town of Schaffhausen.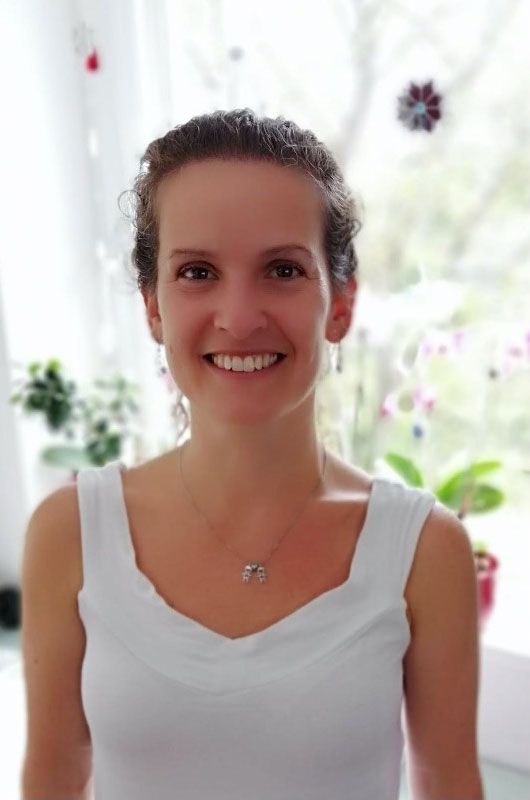 I live in a town between Schaffhausen and Stein am Rhein called Diessenhofen. A beautiful region full of exciting things to do. Both of our boys, 9 and 11 years old, particularly enjoy playing football on some football pitches with their friends or in our garden. They also love riding their bikes and scooters on pump tracks (Beringen, Winterthur), and ice-skating at KSS in winter. For the less sportive days, we enjoy some afternoons at the various Badis (beaches at the Rhine) in the surrounding area. My favourite day trip is to catch the train to Konstanz, spend a few hours at Sealife and drive with the big boat all the way from Konstanz back home. It takes around 3 hours, but the landscape is beautiful and it's a great opportunity to play some card games with the family.
My husband is in the Pontoniere club, an interesting and different Swiss sport related to the military. They row long boats up the river in pairs and have to make various maneuvers. With the Pontoniere Diessenhofen, we do a lot of activities as a family too, going on the Rhine and especially enjoying the big open-air party in mid-July, called Rheinfest. A party worth visiting if you are spending your summer in Switzerland.
So, all I can say is that I have a happy and fulfilled life enjoying this beautiful region along the Rhine and lake Konstanz.
---
Maíra is 43 years old and lives in Diessenhoffen. She has two boys and has lived in Switzerland for 19 years.