So much of what we see around us now are products of ingenuity and curiosity. From the simplest items to the most complex projects, we live in a world full of design.
The concept and discipline of design is an important field of study at Keystone Academy. Students from Grade 6 to Grade 10 develop technical competencies and explore the fundamentals and interdisciplinary nature of design during their five-year foray into the Middle Years Programme (MYP) Design subject group. Meanwhile, Diploma Programme (DP) students from Grade 11 and Grade 12 can select a specialized design course which aims to go beyond theories and apply their learning to seek creative solutions to current problems.
Designing Capabilities
Head into Keystone's Secondary School building basement and you will enter a space teeming with creativity. The long corridor has been turned into an exhibition of countless sketches and project blueprints, vibrant banners and emblems, and sturdy chairs made out of cardboard.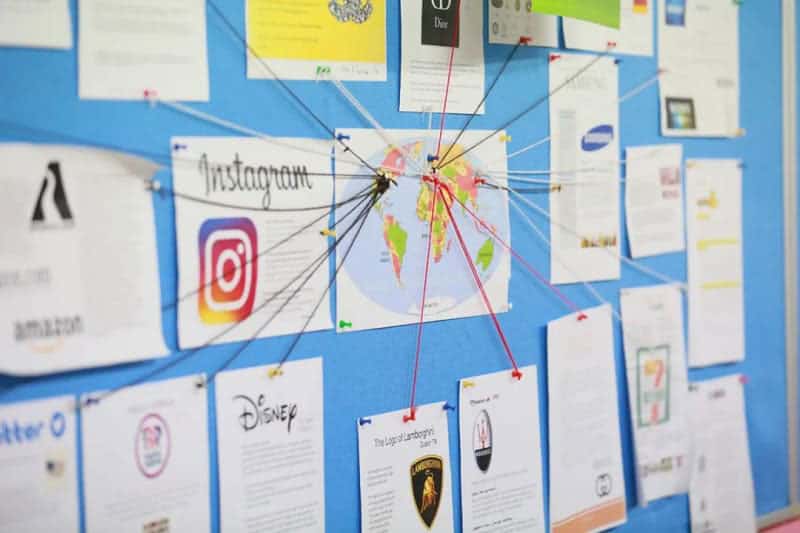 The classrooms and various workshops are bustling with engaged students, and among them is ninth grader Annie Geng who is modeling and taking photos of dolls. She and her small team of collaborators are filming a stop motion adaptation of the fairy tale Goldilocks and the Three Bears for a unit in their computer design class.
The process looks tedious, but these teenagers are focused.
After posting printouts of scenery on a wall, Annie now places the doll in the foreground and then continues snapping images. These are uploaded to a stop-motion software, and after a few clicks, the doll starts to move!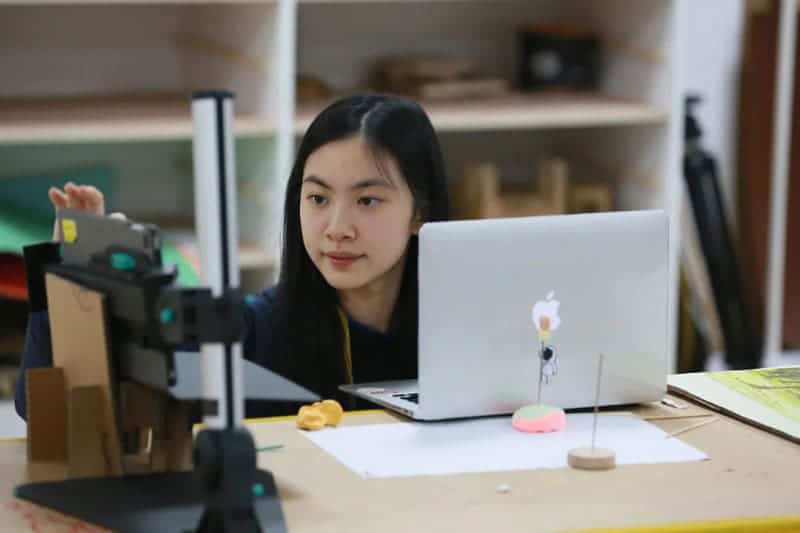 The use of animation software in this activity sounds just right for a design class. But deep into the task is a stimulating prompt for students: how can they give a new form to a classic literary piece using their perspectives? For Annie, such a task exercises her and her team's creative muscles and ways of expression.
"More importantly, we are not just making an animated film," she adds. "This activity challenges us to improve our competencies—from creating handicrafts to directing, filming, and editing. It also enhances our critical thinking skills."

Projects like this are assessed by teachers not only through the resulting product but the entire process that students have undergone. The MYP Design assessment criteria are based on the design cycle. Design teacher Vladimir Simić says the cycle is "patterned on how we tackle consciously or subconsciously every single problem that is put in front of us."
The cycle starts with inquiry and analysis (Criterion A), then developing ideas (Criterion B) to create solutions (Criterion C), and finally evaluating the impact and success of those solutions (Criterion D).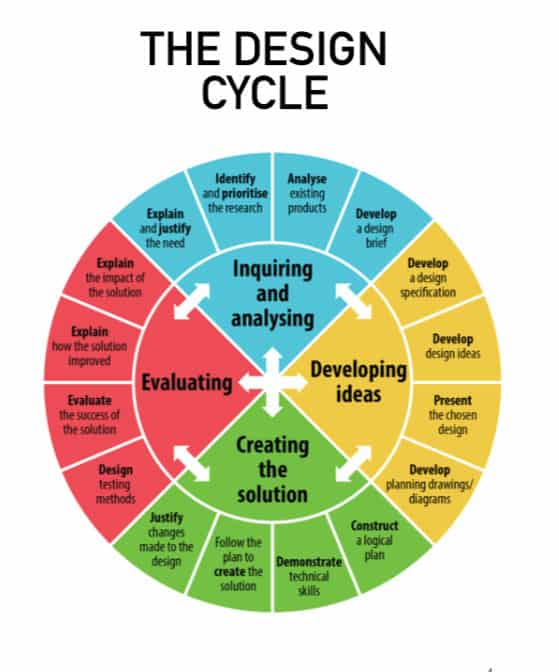 In the process, teachers see many lightbulb moments in their classrooms. Design teacher Richard Watts says the most exciting part of the classes is when students generate so many ideas and turn them into reality. He is also surprised to hear the many "wows" of tech-savvy students whenever they see design machinery like 3D printers or laser cutters.
"They come from thinking, 'We can never [use] this,' to 'We're making little models, so, I'm putting things together,'" Mr. Watts adds. "When you physically make something with your own hands, and you have it afterward, there's a sense of achievement. When they take that home and show their parents, 'Look, I've made this,' then that's wonderful!"
Designing Connections
Keystone MYP Design teachers integrate various technical skills and knowledge of different media into the curriculum. For example, in one sixth-grade unit, students draw banners to convey their understanding of society. A seventh-grade unit challenges students to computer-design emblems for the school's sports team. Meanwhile, an eighth-grade unit requires students to create a functional clock after learning how to operate a 3D printer or a laser cutting machine.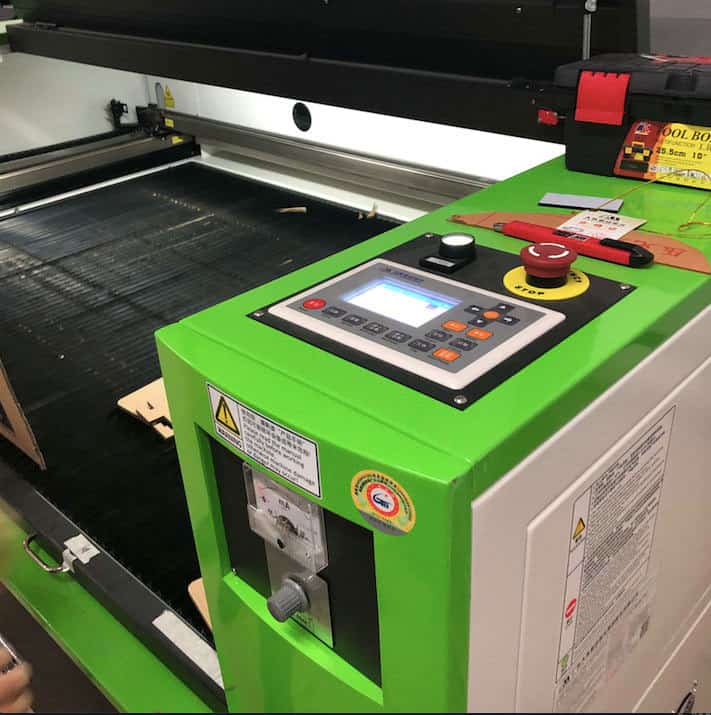 "It is crucial that students—from the young ones, going up—learn about workshop skills, processes, and material properties and their functions," Mr. Watts explains. "We are building that into the curriculum so when students reach Grade 10 or the DP, they don't have to think so much about what they're doing. They understand the concepts, so designing takes over rather than worrying about how to do it."
As classes progress, students also come across many interconnections between design and other disciplines. In 2020, for example, then-eighth graders, including Annie, completed a reflective interdisciplinary unit (IDU) project: a visual, literary journal about their experiences of self-isolation and learning remotely. The IDU involved Design, English Language and Literature, and Chinese Language and Literature classes. Students recorded their thoughts through poetry and photography and then carefully designed their dedicated journal page to express their emotions.
Some enterprising Keystone students take their design knowledge to a higher level. Also last year, two student teams won gold medals at the International Genetic Engineering Machine (iGEM) Competition for their impressive synthetic biology projects. The team that created a plastic bottle recycler referred to their previous design classes to construct their project's hardware and internal machinery.
Those who are passionate about design initiate projects on their own to deepen their understanding while sharing their discoveries with peers. An all-girl student group, for example, recently launched a digital magazine on the links between design and the sciences. Their Design teacher Paul Pienaar has commended the group for taking their passions further and breaking gender misconceptions about the subject.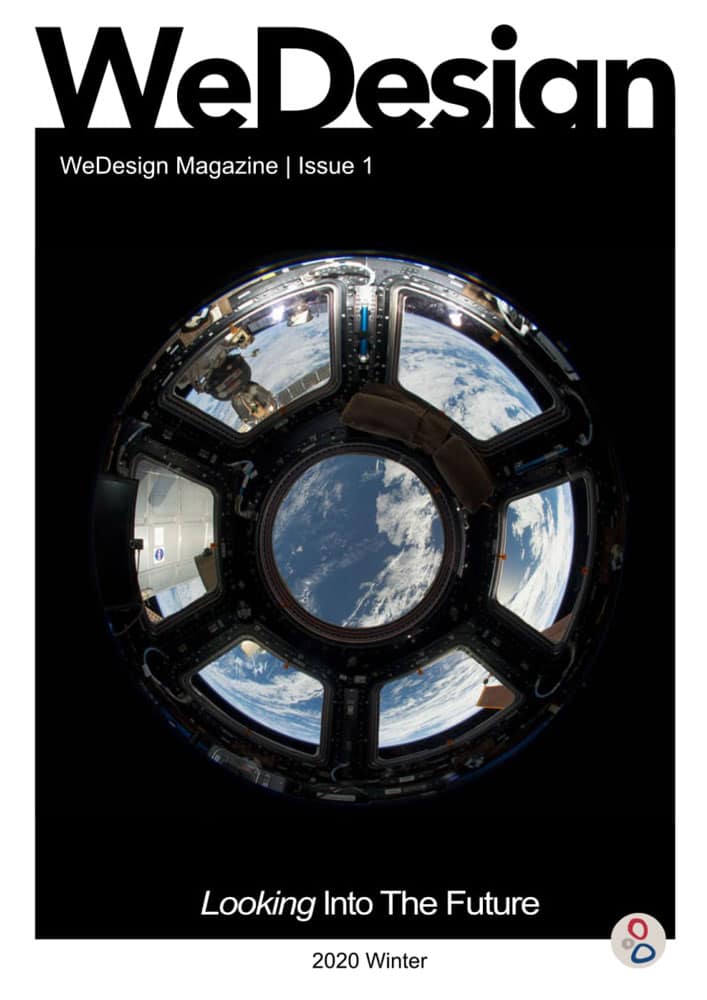 "We study the sciences, mathematics, languages, and so on. However, design is the practical application of their knowledge. So, in that sense, design is a subject that lends itself very much to the interdisciplinary nature of learning," Mr. Pienaar adds.
Designing Perspectives
Iris Zhang still remembers the chocolate packaging that she created for a tenth-grade MYP Design unit last year. The task sounded simple, but it challenged her to produce a design that supported fair trade.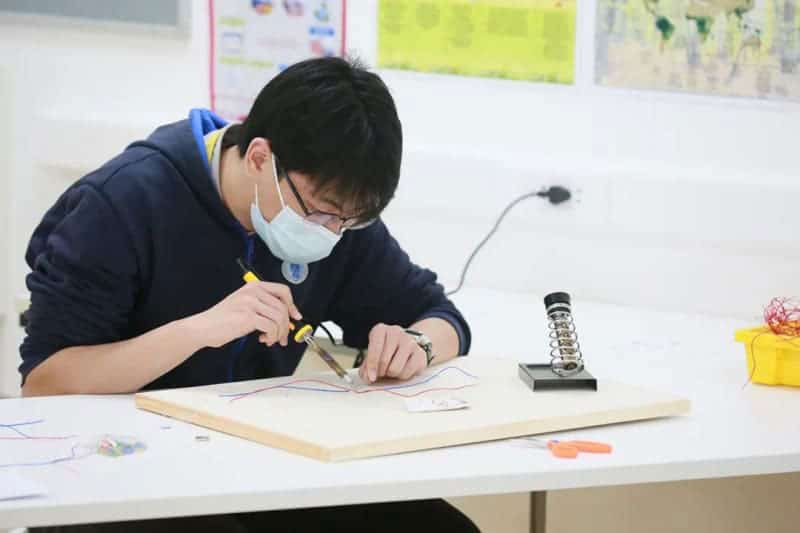 Following the design cycle, Iris researched trade policies and identified ways to spread information about fair trade. She then examined the design concepts of popular chocolate brands before forming her own designs based on an analytical method called ACCESS FM (aesthetics, cost, customer, environment, size, safety, function, and material). Upon producing her wrappers, Iris reflected on her entire journey to ascertain the feasibility of the production process and make adjustments to improve the project.
Now an eleventh grader, Iris has continued her foray into design by taking the standard level Design Technology course in the DP. Keystone has begun offering this new course at the IB Diploma level starting from the 2020-2021 academic year. The course is part of the Group 4 Sciences as design has a fundamental relationship with science and technology.
"Design is an oddball subject because it is part art, part science, part math," Design teacher Jamie Twinney says. "Because of that, it is tough to categorize design as a particular subject group. We're in the Sciences at the DP level because design follows a scientific way of finding things."
Mr. Twinney adds that the standard level course follows similar assessment criteria in the MYP but with different projects. The higher level course adds two more criteria: detailed development of a commercial product (Criterion E) and making choices for commercial production (Criterion F).
For her current class project, Iris has been working on a Mid-Autumn Festival-themed decoration for a foreign restaurant in Beijing. She has designed a hexagonal tea bowl inspired by those from the Song Dynasty. Each of its sides is adorned with traditional patterns, while the base features a lattice motif, which implies the continuity of the Chinese cultural legacy. The fist-sized bowl can also function as a fruit tray or a candle holder, depending on the occasion.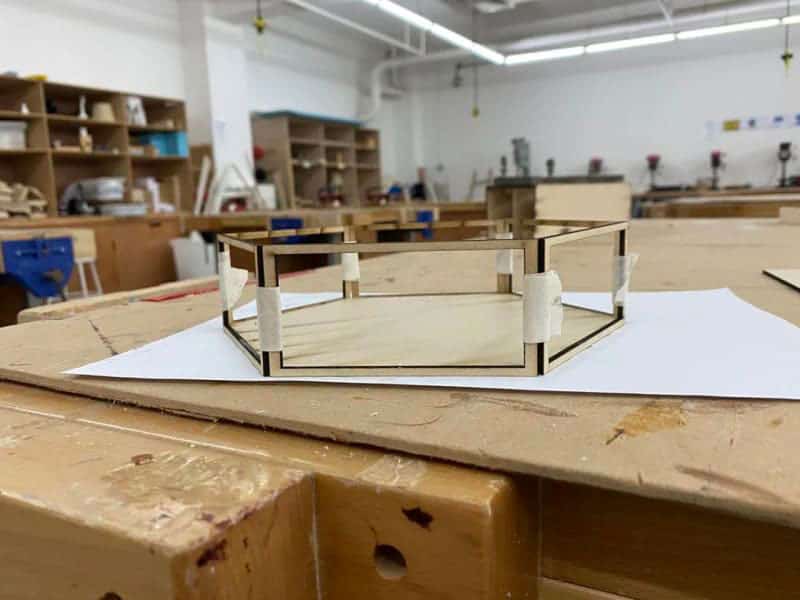 "For me, the Design Technology course is not only just about design," Iris adds. "It informs and complements other courses as well. The course also invites us to reflect on the experience of learning from a new perspective."
Designing the Future
Keystone Design teachers believe that design opens many different opportunities and possibilities, so students should not be confined to thinking it only applies to careers such as architecture or engineering. Mr. Pienaar sees the design subject "as an answer or a solution to try and bring creativity back into learning and teaching,"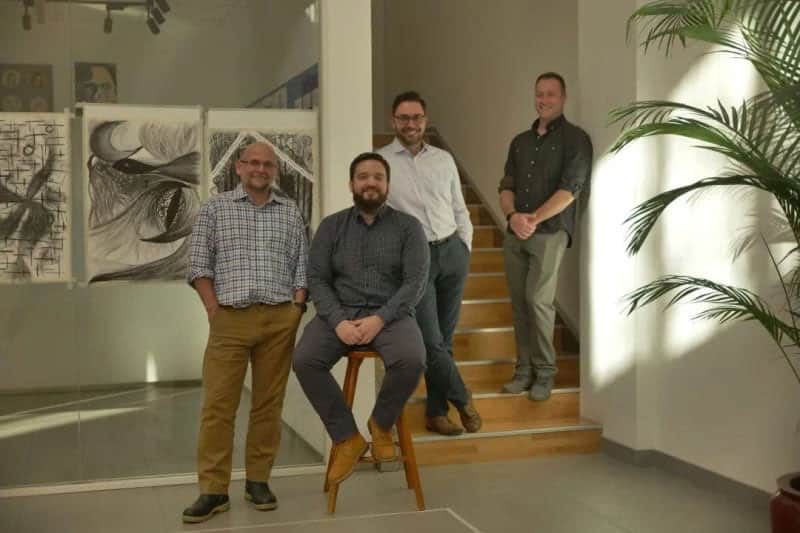 For Mr. Simić, design cultivates creativity and critical thinking, and these are life skills that can be applied in so many areas. "That is what we are trying to teach our students throughout middle school and high school. And it is something that can boost their entrepreneurial spirit and take them in any possible way."
Mr. Twinney says, "children are actually some of the best designers" as they develop simple ideas born out of curiosity and ingenuity. What they do as teachers, he adds, is to build up children's confidence and resilience so they will bounce forward whenever they face failures in their design endeavors.
"Design is about pursuing passions. Children think of possibilities," Mr. Watts adds.
"You need to have an open mind and constantly apply design in different possibilities," Mr. Simić follows. "Design can take you anywhere."