My husband and I moved to Switzerland in July 2013, for jobs at an International School in Kanton Zug, where we lived and worked for 6 years. Kanton Zug was also the birthplace of our two children, now aged 6 and almost 4. In February 2019 we accepted positions at ISSH and made the move in July 2019 to Schaffhausen.
Out of all of our moves (between various states in Australia, Australia to Japan, Japan to Switzerland), this domestic move was probably the most daunting for me, I had built up a very nice network in Zug with friends, connections and various activities for the kids and I quickly realised I didn't really know anything about Schaffhausen, at all. I actually only visited it for the first time after we had accepted the jobs. However, we found a place to live that ticked all our boxes; a big garden, close to forests and an easy ride (with an ebike) to ISSH. Over the last two years of living here, we have settled in, established some friendships, not just with the international community but with the local community too, have found some great places to visit and activities for the kids to do in the area.
As we are a family who enjoys being outdoors, Switzerland is the perfect place for us. We have really enjoyed exploring all the Schaffhausen has to offer. When we aren't working, you can find us rock climbing near ISSH and Schweizerbild or just over the border in Mägdeberg, Germany, taking long family bike rides through the forests, scaling one of the many towers that you can find along the Randen or floating down the Rhein in our boat or on our paddle board.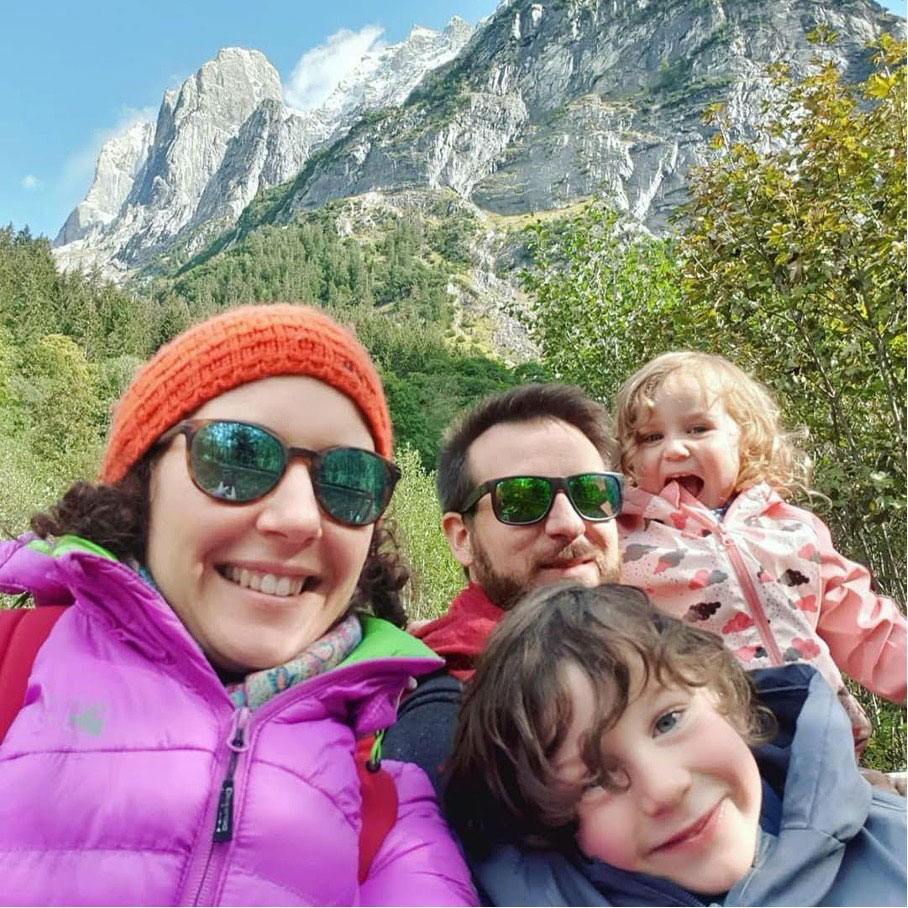 Other things that we enjoy in the area as a family, is visiting the Pump Track at Beringen, where the kids can speed along with their bikes or scooters to their heart's content. Visiting Stein am Rhein on Sundays, taking a ride on the Lilliput miniature train and then heading to the Badi and enjoying a swim or a paddle in the river and a fancy coffee from Uferlos. Or checking out the various Badis that you can find in the area, particular favourites – KSS and Beringen pool.
During the week, the kids enjoy a variety of extra curricular activities that Schaffhausen has on offer. My horse loving daughter enjoys visiting, taking care of and riding the ponies at her Pony Club with SESA Horses, located near BBC Arena. My bouncy and energetic 6 year boy loves attending his swimming lessons through the Schwimmclub Schaffhausen and more recently he has begun the beginners climbing course offered at Aranea Climbing Gym. These activities have been brilliant to help them have more exposure to German and to make connections with some of the local children.
---
By Kaccey Meyer, a mother and PYP Coordinator at the International School of Schaffhausen.
Kaccey Mayer is from Australia. She is a mother of a boy (6) and a girl (almost 4) and lives in Stetten.