AOSR has proudly offered the IB International Baccalaureate Diploma Programme since 1989. The IBDP is a highly challenging, two-year pre-university program of studies for Grade 11 and 12 students. AOSR students have a 100% IB Diploma pass rate.
In the spirit of fostering international understanding, the International Baccalaureate Program was created by educators in Geneva, Switzerland, and is currently used by more than 2 million students in over 150 countries. The IB curriculum aims to prepare its participants for university education worldwide and encourages them to question the world around them.​
Is the IB program in Rome worth it?
The International Baccalaureate (IB) is a rigorous, challenging program. However, it is also fun and rewarding. If you are looking for a college-preparatory program that will prepare you for the future, consider taking IB courses. AOSR offers 22 IB courses, one of the most comprehensive programs in Italy! The IB program encourages students to think critically and challenge assumptions while developing research, interpersonal, and self-management skills.
The IB program encourages students to think critically and challenge assumptions while developing research, interpersonal, and self-management skills. IB students learn to ask questions. This is an excellent habit as an adult—and it's one employers look for in potential hires. Companies want employees who question their assumptions and can approach problems from different angles. Students learn how to plan, organize their time and prioritize tasks effectively.
These skills set them up for success not only in school but also in their future careers. IB helps students become more culturally aware through community service opportunities and the requirement of studying a second language.
Do not take our word for it. See our video, The International Baccalaureate Diploma Programme Explained and What Are the Benefits?, where our IB student Maria Vittoria shares her experience with the IB program in Rome offered at AOSR.​
IB graduates earn college credit for higher-level exams.
Several universities have already signed up to give credit for IB exams. These include:
Columbia University, which gives credit for Higher Level English A1 and Biology HL2 exams
Yale University, which accepts any IB exam with an overall score of 5 or higher
Stanford University accepts any two full-year DP subjects (English A1, Math Studies SL/HL, or Mathematics SL/HL), as well as one full-year HL subject (Biology HL2).
Students in the IB program are goal-oriented, curious, compassionate, and globally-minded. To take on the IB program, students must be passionate about a particular subject or enjoy learning. They must have excellent time management skills and an innate desire to be truly successful.
The benefits of the IB program far outweigh any drawbacks to taking IB classes or taking on the entire diploma program. In the IB program, students must develop their own goals and work toward achieving them, and independent learning is encouraged and expected. To receive an IB diploma, you must complete at least six different courses: three Standard Level (SL) courses, two Higher Level (HL) courses, one Theory of Knowledge (TOK), one CAS or Extended Essay for each SL/HL subject area, and a language other than English.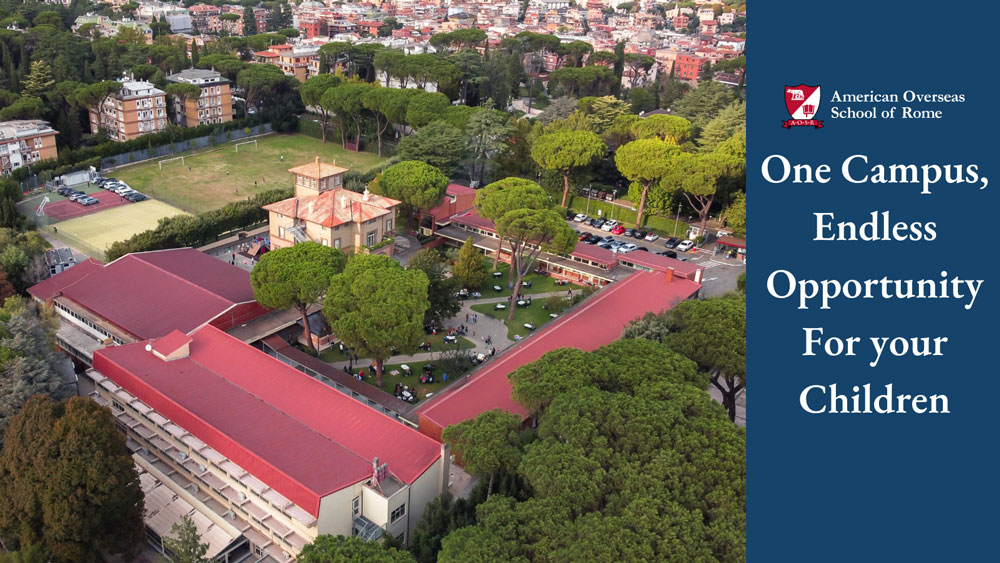 For decades, the American Overseas School of Rome has carefully and successfully implemented the IBDP in Rome. AOSR IB students have historically gained admission to prestigious universities in the United States, Europe, and worldwide. Because of its equipollence with the Italian "Maturità," AOSR students also gain acceptance to top Italian universities! Explore the many possibilities of our IB program offered at AOSR, visit the IB Program at AOSR OR contact us today at admissions@aosr.org.
Still not sure about the IB program? AOSR offers the Advanced Placement Program, and we are the only international school in Rome that offers both of these programs. Learn more about our AP program today.
AOSR is more than an education; it's the experience of a lifetime.