The continued tremendous success of our graduates demonstrates that a Western International School of Shanghai (WISS) Education is an investment in a child's future.
The rigorous IB Continuum of Programmes that WISS offer as part of the WISS Education is internationally recognized and represents the highest standards in university preparatory education.
We equip our students with the necessary skills, experience, exposure to academic challenges, and guidance which offer them a significant advantage when applying to universities and contribute to student success in the competitive 21st Century workplace.
We are tremendously proud of our Graduate Class of 2022. These students have remained dedicated and focused through the many challenges they had to faced and overcome over the past two years.
The WISS Graduating Class of 2022 have received offers from top-ranked universities in the United States, Asia, Canada, the United Kingdom, and across Europe.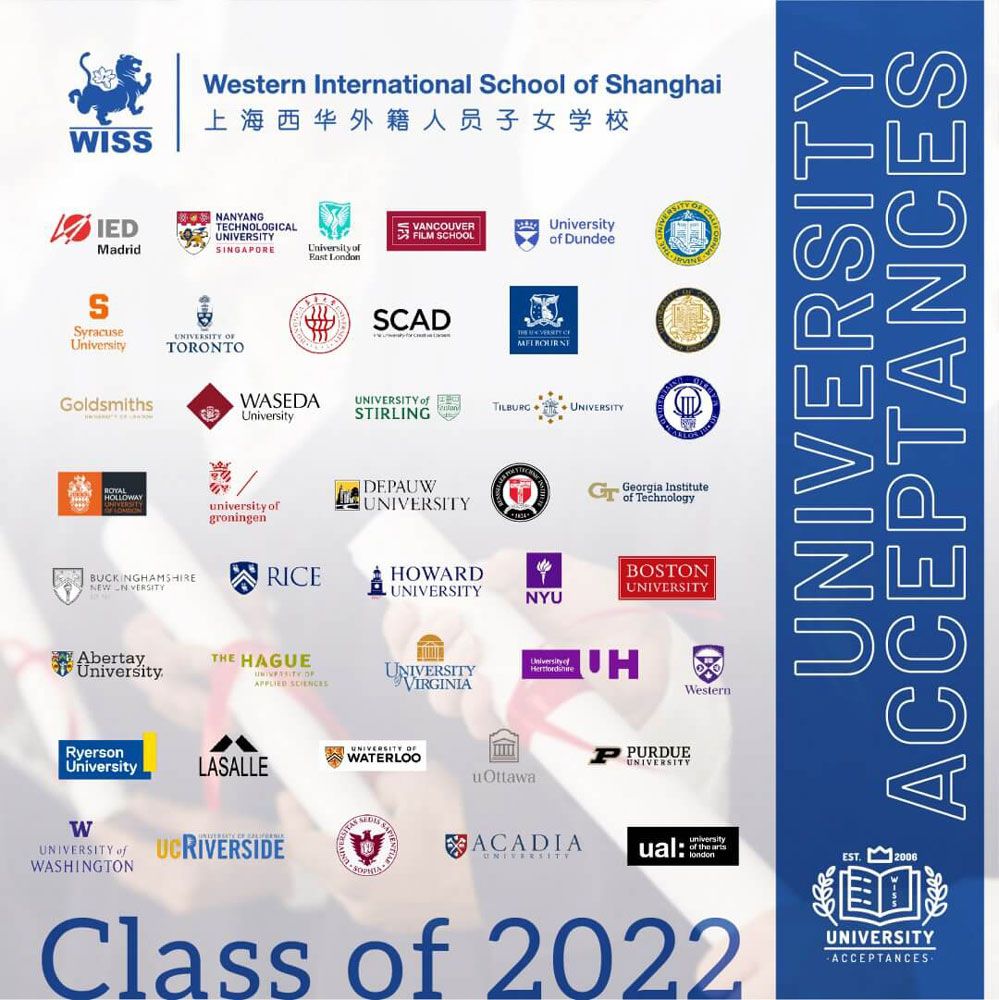 The process of choosing and applying to universities is a significant step in a student's life. Through the guidance and support offered by our University Guidance Office, students are able to make informed decisions about suitable university and career pathways on their footpath to success.
Learn more about the WISS Education and the benefits of the IB Programmes on our website.
Prestigious University Scholarships for WISS Graduates
Graduates from the Class of 2022 have completed their time at WISS and are now officially WISS Alumni. The Western International School of Shanghai is honored to send into the world a new generation of WISS Educated graduates whom we know will make meaningful contributions as global citizens.
We are tremendously proud of our graduates' success as they embark on their next journey and join top-ranked universities to pursue their dreams. (link to university acceptance blog) WISS continues to honor tradition and recognize student achievements and dedication during their time at WISS.
WISS University Scholarships
The WISS University Scholarships are part of the distinguished WISS Scholarship Program.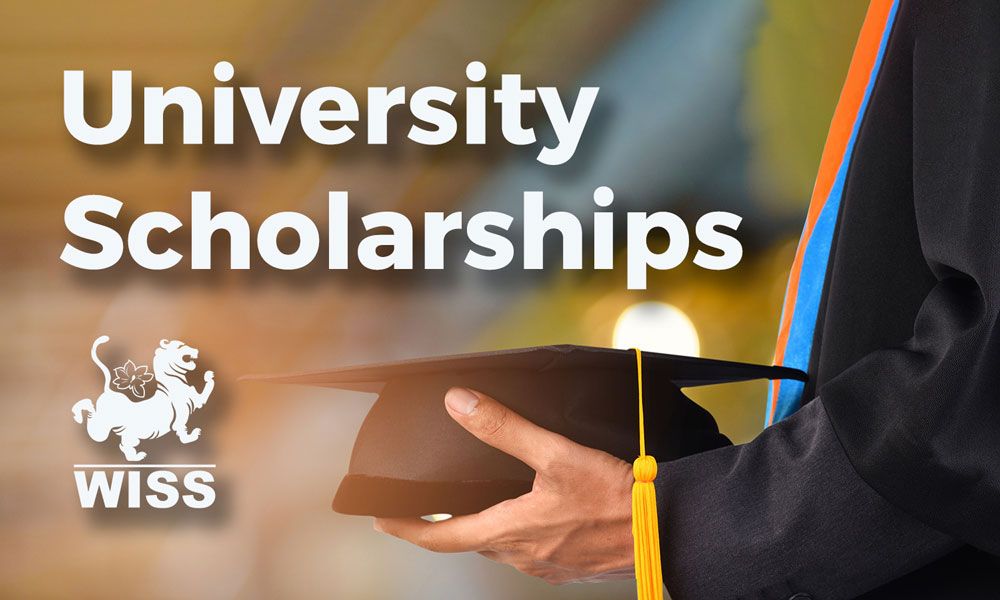 They are a way to give back to the students who, as members of the WISS community, have not only excelled academically but have been positive role models in the community and exhibited the WISS graduate qualities. (link to WISS Graduate Qualities). These qualities are demonstrated through leadership, collaboration, resilience, creative solution finding, global citizenship, and digital literacy.
WISS awards its University Scholarships to high-achieving students in academics. This year, WISS offered students 50,000 USD in scholarships as part of the WISS pedigree of distinguished graduates to encourage them to continue to excel in their chosen fields of study at top universities across the globe and as proud WISS Alumni. On behalf of the WISS Scholarship Committee, we congratulate our graduates Jolene, Jamie, and Peter (PM) as awardees of the esteemed WISS University Scholarships.