The Jeju Invitational Tournament (JIT), a prestigious two-day varsity volleyball event held at Jeju GEC, South Korea recently drew the attention of varsity sports enthusiasts worldwide. Bringing together over 150 students from 8 high school teams across Asia, the inaugural JIT event aimed to promote a global perspective and sportsmanship among athletes from diverse backgrounds.
The JIT tournament served as a valuable opportunity for students to compete against other high-caliber international school varsity teams, further enhancing their skills and preparing them for the upcoming ACAMIS tournament in November.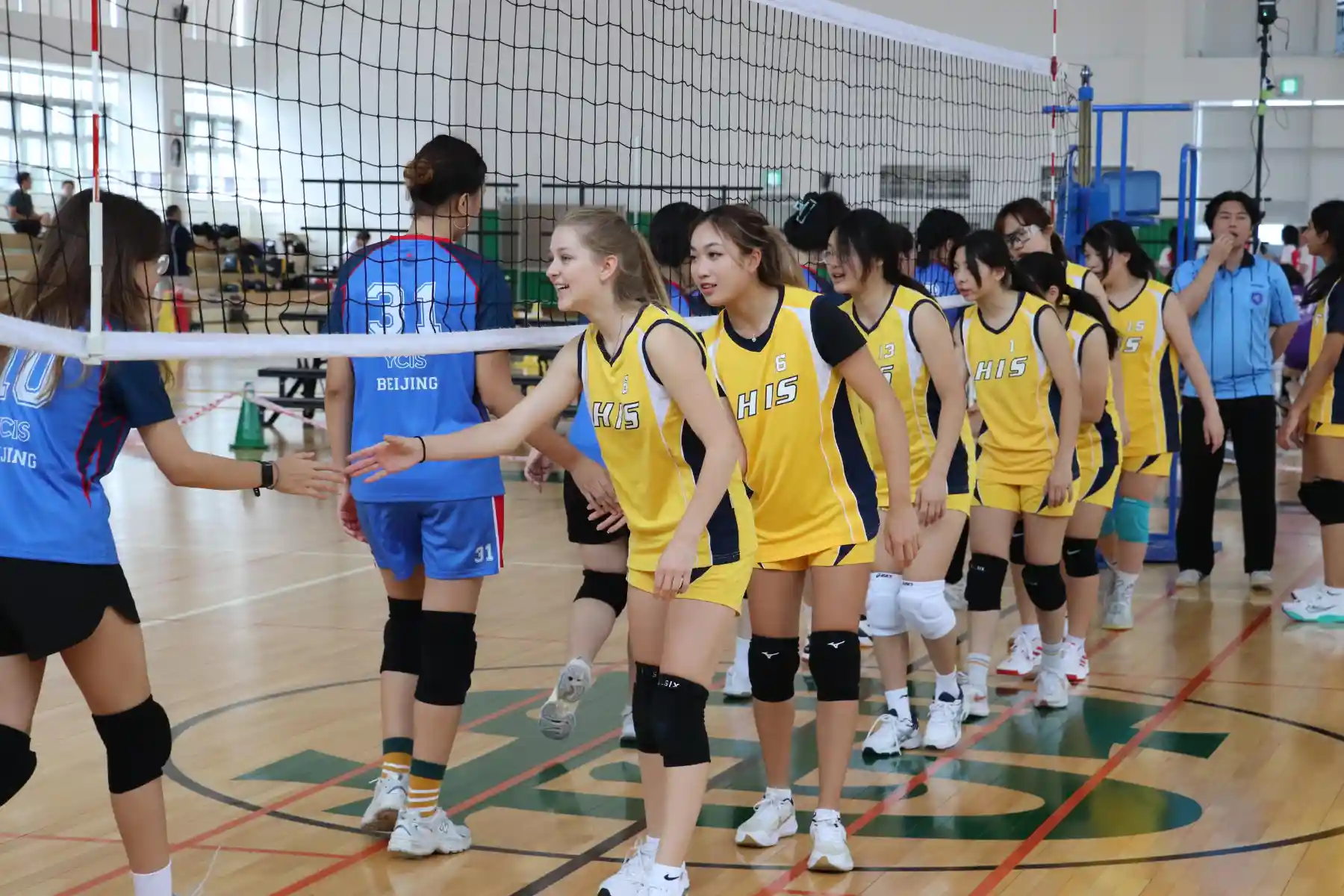 The Hangzhou International School's Gold Dragon Volleyball Team delivered an awe-inspiring performance, advancing to the Championship Match with an impressive performance in the semi-final. This was a highly anticipated showdown against Taipei European School that brought together two undefeated teams in a fierce battle.
Demonstrating unparalleled resilience, the HIS Gold Dragons secured victory in every game, ultimately clinching the Championship title! The outstanding volleyball athletes have admirably represented Hangzhou International School on the global platform, filling the Hangzhou community with immense pride. Their achievements illuminate the excellence and sportsmanship fostered within the school's impressive athletic program.