Four students from SJI International have placed Singapore on the global academic map yet again after achieving the highest honours for last November's International General Certificate of Secondary Education (IGCSE) examinations.
Jenny, Isha and Kelly earned the prestigious Top in the World awards for Art & Design, Co-ordinated Sciences, and Literature in English, respectively.
Tanya won for Hindi as a Second Language and International Mathematics, making her the second SJI International student to win two Top in the World awards.
"I have had problems focusing for many years and when I really need to focus I will study beside my mother. But during my IGCSEs, she had to travel to India – one of the countries worst-hit by COVID – because my grandparents were unwell. This led to a very stressful environment at home. As a result, this is so unexpected and it means so much to me," said Tanya.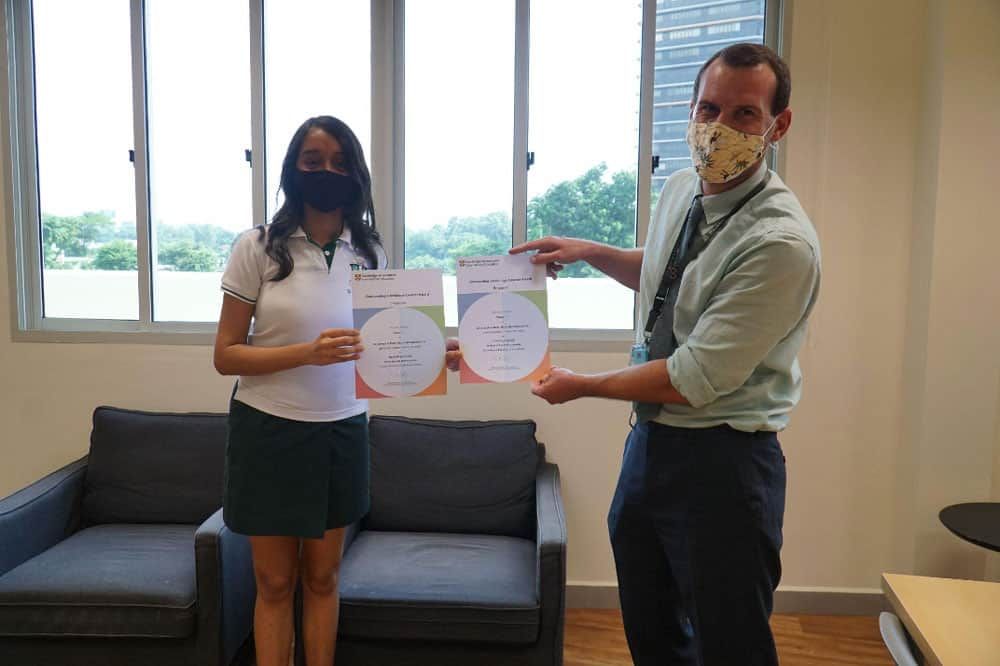 "My only goal was that I wanted to do my best no matter what… I dedicate this to my friends who were wonderful company throughout," she added.
Tanya also thanked maths teacher Patrick Denousse and Hindi teacher Jyoti Ahuja for supporting her.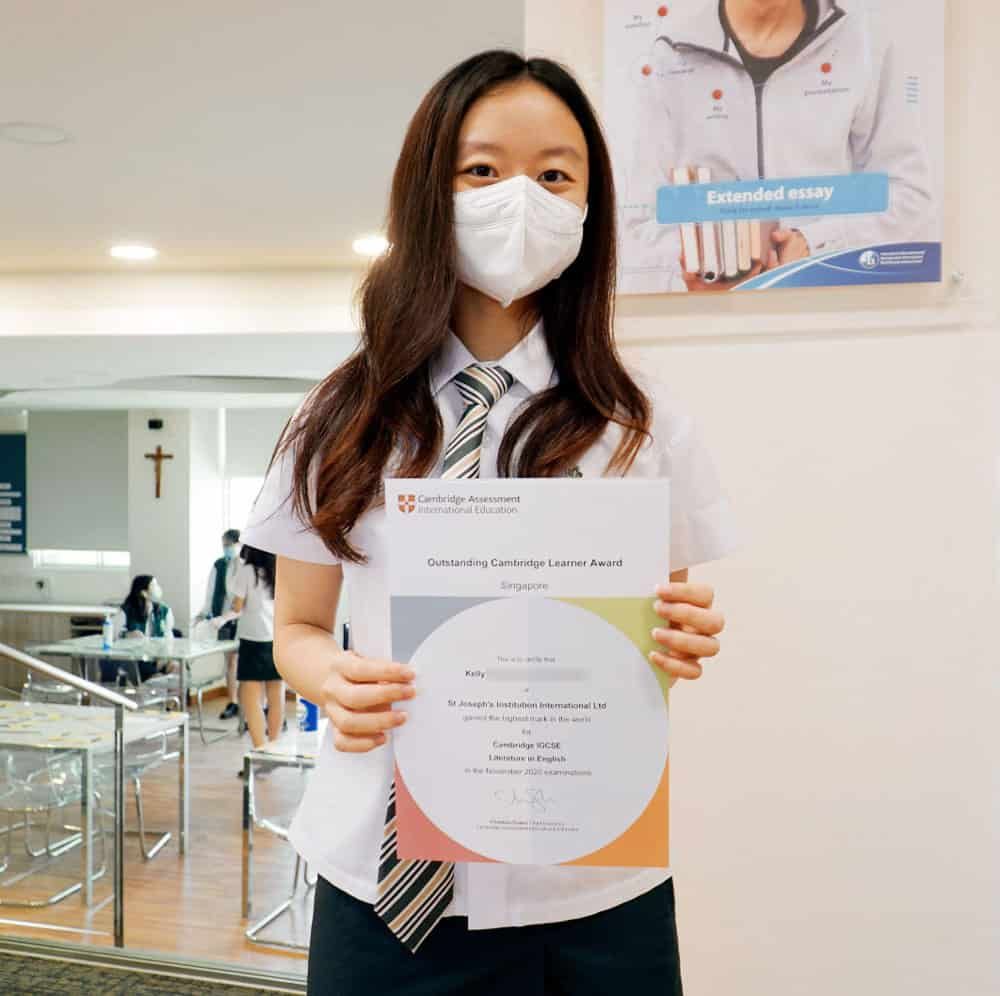 "I think 2020 was a tumultuous year for everyone since it heralded considerable disruptions to student life. However, the biggest difficulty I faced was when two of my family members passed away. I was forced to adapt quickly so my focus on exams was not affected," Kelly said.
"Apart from thanking my teachers and parents, I would like to extend a heartfelt dedication to my best friend and current Vice-President of the Senior Council, Joan Goh, who has achieved an exemplary 99% PUM in IGCSE Literature. She helped me unlock the intricacies of the subject and transformed my perspective on Literature," she added.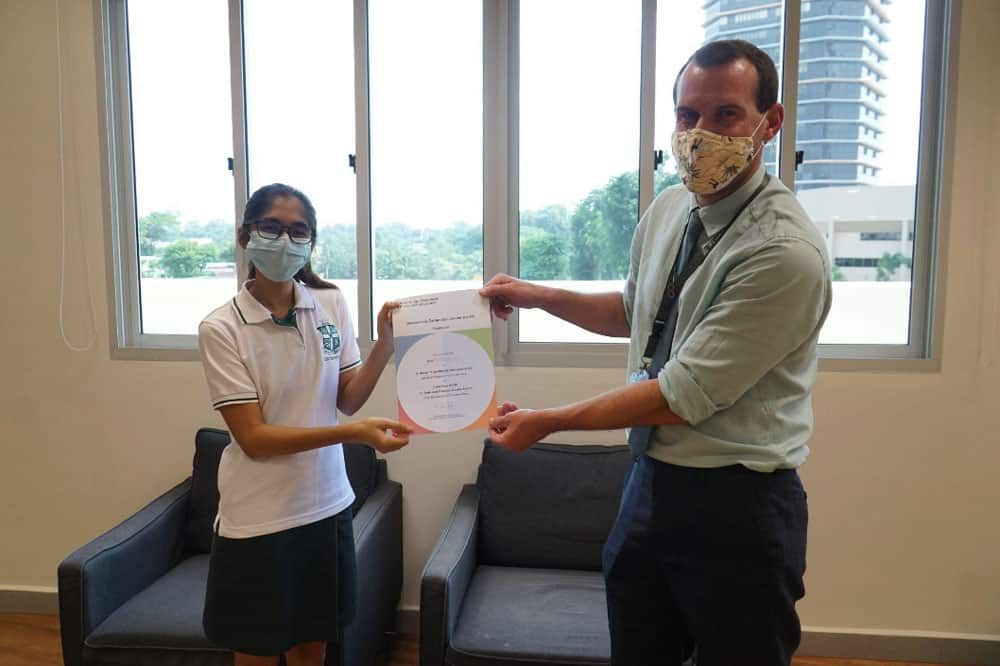 "This achievement means a lot to me considering the fact that I struggled to adapt to learning under the new restrictions placed last year. Even though the situation was scary and ever-changing, I kept hope and faith in myself that I would be able to get through it. This achievement has really shown me how much believing in yourself can help you succeed," Isha said.
"I would love to thank my family and friends for always being there for me and encouraging me throughout my IGCSEs. I would also like to thank my Coordinated Science teachers, Dr Del Linz and Mr Cipriano, for guiding me and supporting me through the entire process. I definitely wouldn't have been able to achieve this without their belief in me," she added.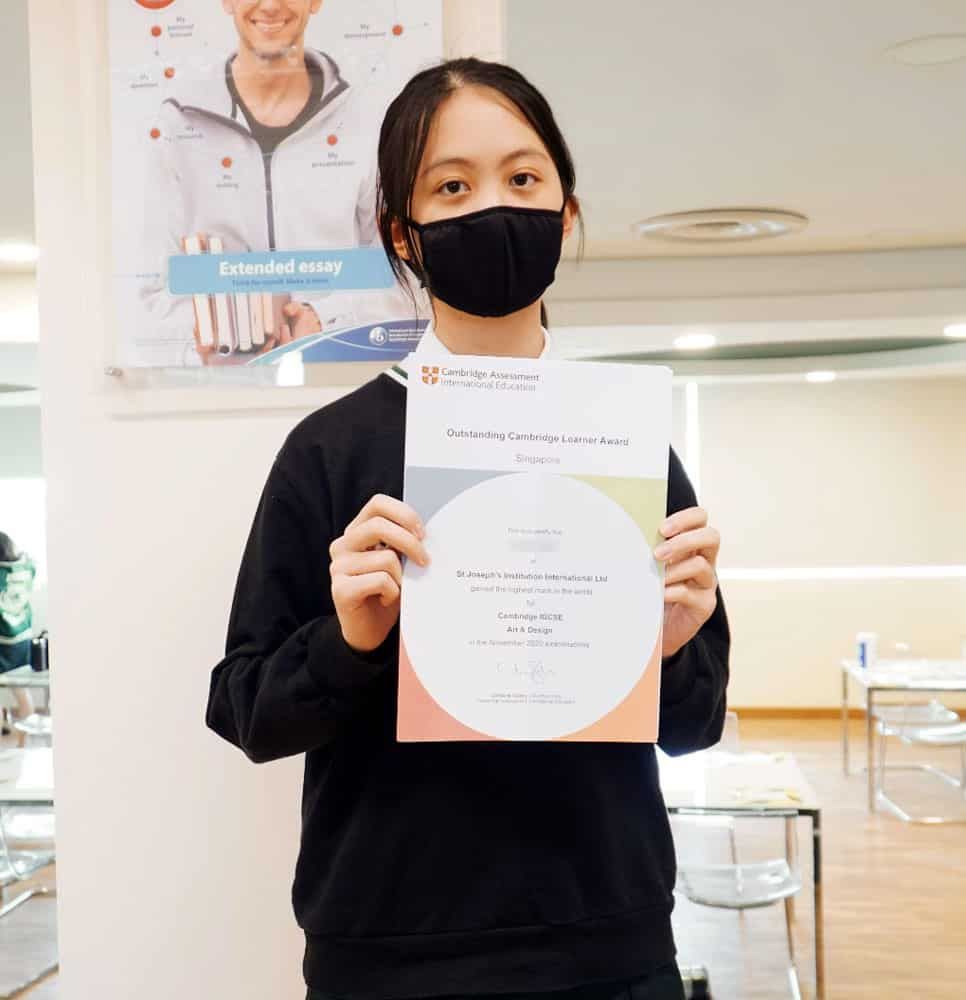 "2020 was a tough year, both in terms of the pandemic, and also just for me personally, and although I don't think this achievement made it all worth it, it still means a lot to me," Jenny said.
"I would like to thank my art teacher, Mr Landseer, for helping me understand Visual Arts in a more interesting and complex way; And my friends Eloise and Sarah, for making 2020 much more bearable; And my parents, for always supporting me," she added.
Third time in SJI International's history
This is the third time our school has won multiple Top in the World awards.
"To be 'top in the world' is such a tremendous accolade for our students who have worked incredibly hard to achieve these results. We are so proud of each and every one of them," shared Mrs Roisin Paul, High School Principal.
The awards are given by Cambridge University to the top-performing student for each subject in the IGCSE, one of the world's most popular international qualifications for 14 to 16-year-olds. Students from almost 5,000 schools in over 145 countries around the world take the exams each year.
165 SJI International students sat the IGCSE exams last November. As a cohort, they achieved 58.6% A* grades, making them the best performing cohort in the school's history.
SJI International has a policy of entering students for the most appropriately challenging course and so numbers taking first and second language Chinese, and additional mathematics continue to rise.