At Leysin American School in Switzerland, our alpine location makes messages of environmental awareness hit home for many of our students. In line with our mission statement of "developing innovative, compassionate, and responsible citizens of the world", we aim to connect our students with our mountain home in as many meaningful ways as possible—through sports, the arts, and stewardship.
April is an important time for environmental stewardship on campus: Earth Day, Expo Day, and Group 4 Day are the three main events of the month, each requiring lots of involvement, planning, and passion from our students. We kick off the events with an Earth Day clean-up. Students gather together with their Faculty Families and tackle cleaning up the garbage in a designated area of our village. Afterwards, students who are interested can join in tree planting in and around the school garden. This day is a great way to take action and for students to feel the positive impact they can make on our local community.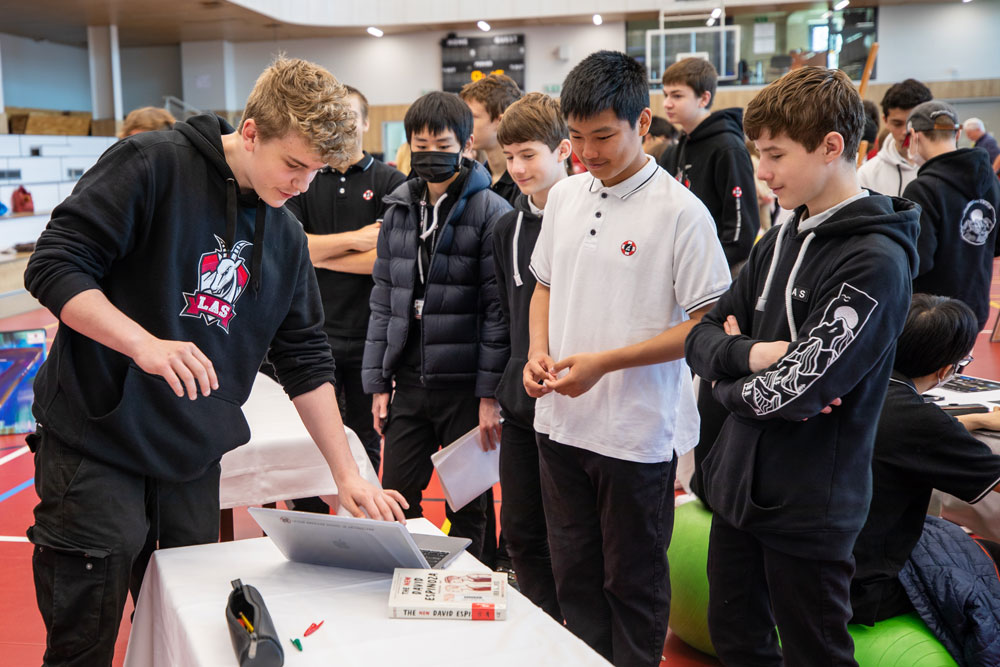 Group 4 Day is the next big event on campus. This day is a mandatory part of the IB diploma in which our grade 11 students gather together for a day of activities concentrated on the sciences (chemistry, biology, physics, and environmental systems and societies). This year's event was hosted by an external group that took our students through some fun simulations and projects focusing on the UN's Sustainable Development Goals: a list of aims set out by the United Nations with the goal of ensuring humanity a more sustainable future. The students learned a lot about global interactions and the challenges communities face trying to strike a healthy balance between the needs of society, economy, and environment.
Lastly, the month rounds out with Expo Day—a Savoy campus event that highlights environmentalism and citizen science. During the Expo, students present the projects that they have been working on throughout the year to their peers, visiting scholars, and staff members. Each year we see new and creative ideas: some students elect to show off traditional presentation-style projects, some choose to express their ideas through art, and others still have interactive exhibits.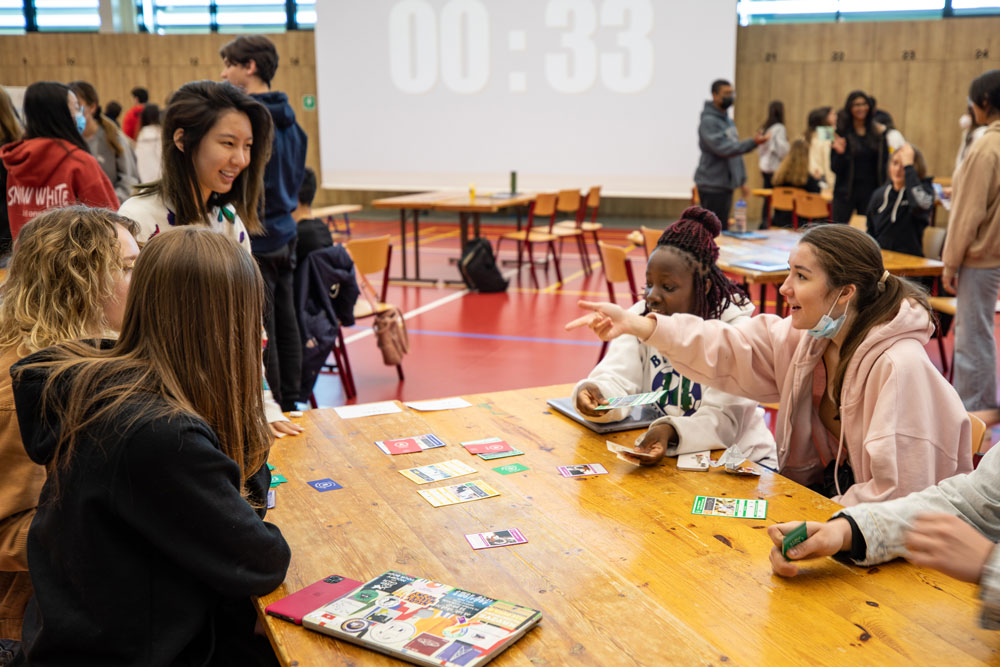 While April is a particularly important month for environmentalism at LAS, we do our best every day to live out these principles and instill a sense of wonder and appreciation for the natural world in our students. For some students this means getting involved with our Alpine Institute; for others, it means participating in our 'Climate Changers' activity; others still tend to beehives, cultivate a summer garden, and take care of chickens—all on campus! There are so many ways to get involved and take action against climate change at LAS.