The 2021 IB Diploma, Career-related Programme and Diploma Courses results were announced in July.
Despite a challenging school year, BBIS students persevered throughout the COVID-19 pandemic and succeeded with the support of their families and teachers. BBIS Diploma Programme students can celebrate this significant milestone with an average of 35.75 points, 2.7 points above the global average. Our two Career-related Programme students achieved their CP Diplomas with one student graduating with a bilingual diploma. Two students successfully completed their IB Diploma Courses studies at BBIS, also earning their High School Diplomas. We are very proud of our graduates' achievements with all passing the IB Diploma Programme. 13 of our 55 IBDP students achieved 40 and more IB Diploma points. One BBIS student even achieved the perfect DP score of 45.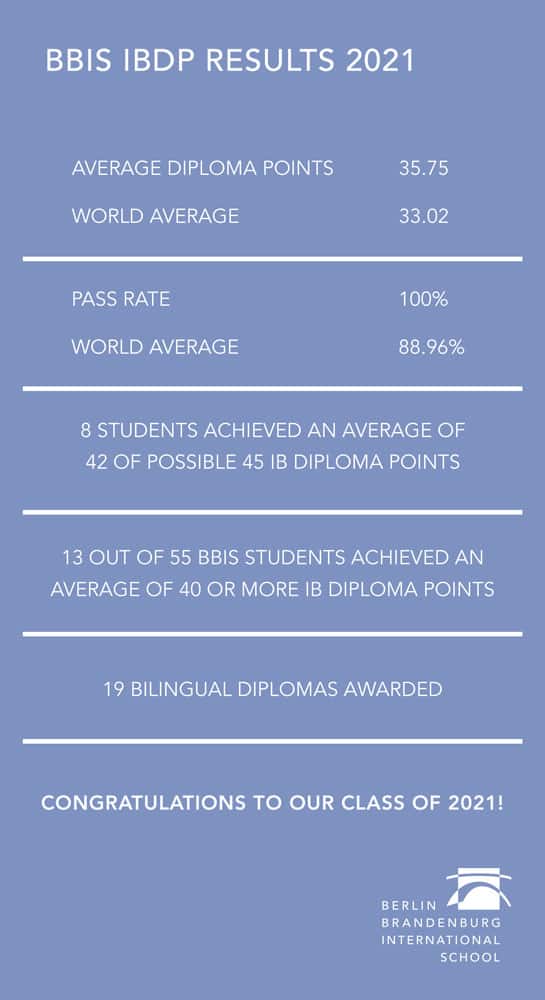 We are delighted about these outstanding results for our Class of 2021 and congratulate our students and their families on this wonderful achievement.