This year Beau Soleil presents Guys and Dolls musical, a classic from the 1990s. More than 70 students and staff are involved in the production, for which they have been working very hard for months.
There is nothing like the thrill of live theatre as a performer, it is the best feeling ever!

Hernan, Grade 12 student
Each year at Beau Soleil students are given the opportunity to sign up for our whole school musical. This is the chance for them to work with students from all age ranges within the school, developing their collaboration skills to the point of performing to their peers, teachers, parents, and visitors.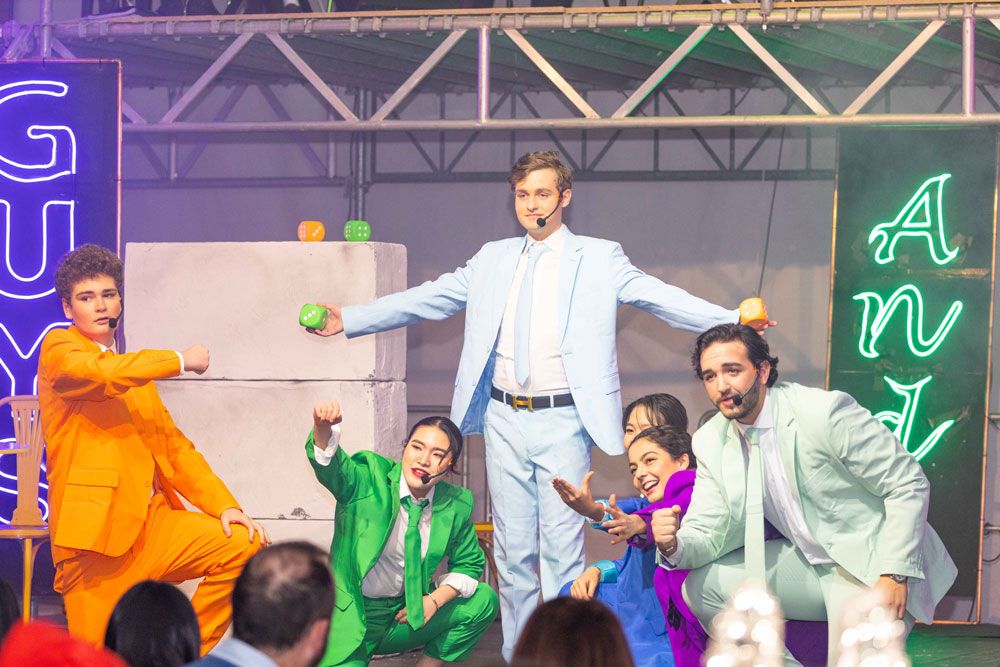 This is much more than a performance opportunity, the cast are expected to prepare, demonstrate commitment, contribute to the direction of the performance, and complete the "get out" (packing up the stage, costumes and props) afterwards. We aim on teaching them responsibility, resilience and teamwork.
As a whole school production, there is lots that goes on behind the scenes. Students in Drama and Design Technology classes are designing the scenery, costumes and lighting and the Grades 6 and 7 are learning the main production number to join the older students on stage for their first show. Talented student musicians also work with Art, English and Mathematics teachers (with talents of their own) in our ever-growing live band.