The IB Art Exhibition is a cumulation of two years of theoretical, practical and curatorial art skills. BBIS students explore ways of communicating through visual and written means and make artistic choices about how to effectively communicate knowledge and understanding. They produce a body of artwork through a process of reflection and evaluation, showing a synthesis of skill, media and concept.
This year our students chose a variety of themes such as 'womanhood', 'the circle of life', 'portraying society's view on purity and beauty', 'the individuality of teenagers', 'coming of age', 'the struggles encountered during adolescence', 'portraying changing identity', and 'sci-fi and technology'.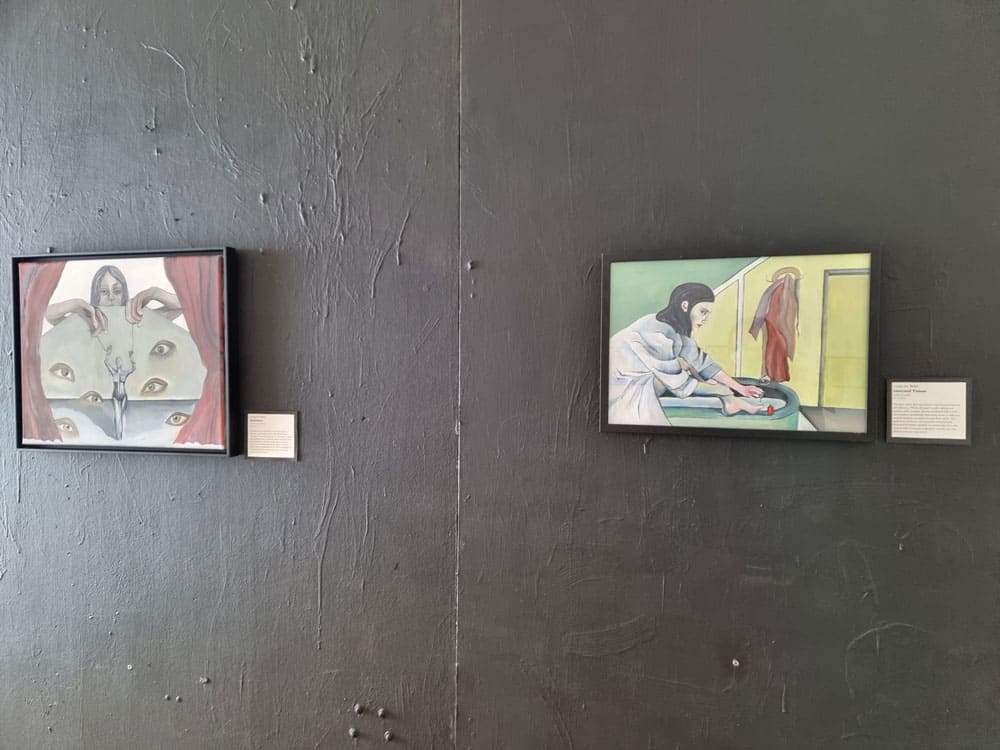 Our visual art students could show their great achievement in the IB art exhibition although they were faced with many challenges over the past two years. This exhibition represents their work showing an understanding of the use of materials, ideas, and practices to realize their intentions.

Nina Taniguchi, Secondary School Teacher of Visual Art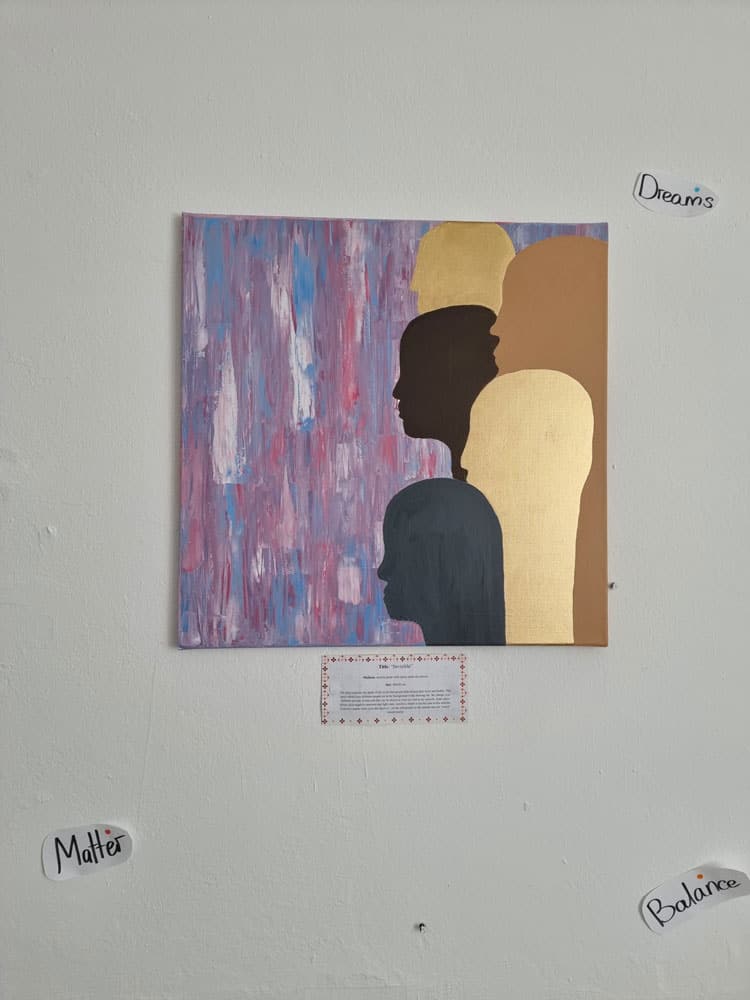 Our IB Diploma Programme Visual Arts course encourages students to challenge their own creative and cultural expectations and boundaries. Students develop analytical skills in problem-solving and divergent thinking, while working towards technical proficiency and confidence as art-makers. In addition to exploring and comparing visual arts from different perspectives and in different contexts, students engage in, experiment with, and critically reflect upon a wide range of contemporary practices and media. The course is for students who wish to study visual arts in higher education and for those seeking lifelong enrichment through visual arts.