What started 20 years ago with 20 students in a small villa on Rheinweg in Schaffhausen has become a well-established IB World School, offering quality education according to international standards and childcare to both international and local families.
Since the beginning of 1999 Gundula Kohlhaas, the founding Head of School has been leading the International School of Schaffhausen. A highly committed group of educators who lead their departments with a wealth of experience and expertise are committed to the School's Motto "Each Mind has its own method" (Ralph Waldo Emerson) and together developed the ISSH Core Values "BE UNIQUE", "ACHIEVE YOUR POTENTIAL" and "TAKE RESPONSIBILITY".
Over 40 nationalities are represented in our student body. This diversity of cultures, languages, faiths and experiences creates a learning and living environment which is extremely rich in perspectives and where care and respect for one another are fundamental. In addition to its expatriate and boarding students, the ISSH also has many students from the local community, who appreciate the school's international offering.
We take pride in being able to cater to individual needs and to meet particular parent or student requests.
The small class sizes allow more time for individual attention, enabling our staff to build strong relationships with each student and to cater to different needs.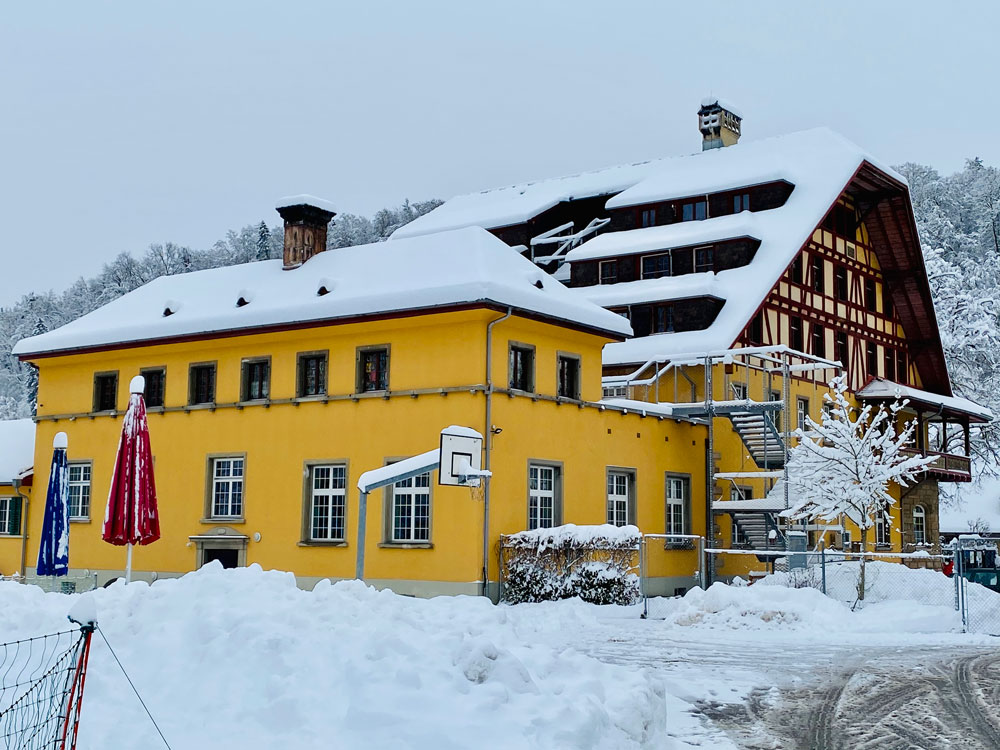 The facilities at ISSH are first class. Classrooms, laboratories, media centers, sporting and cultural venues are equipped with the latest technology.
Classrooms are spacious and friendly and fully networked with laptop computers and iPads for students to use.
There are excellent sports facilities on campus and in the surrounding Schaffhausen community. The spacious grounds include all-weather surfaces and a well-equipped, full-size gymnasium.
The laboratories for biology, physics and chemistry support hands-on experiments.
For a better insight have a look at our new virtual tour:
English – https://tour.pupilproductions.com/ISSH/EN
German – https://tour.pupilproductions.com/ISSH/DE