Seeking to influence the next generation of food production, FarmBot, the world's first open-source, small-scale farming machine, has integrated Beau Soleil campus a few months ago. It gives our Junior students the opportunity to create and manage a garden using an electronic device. How exciting!
Farmbot provides an engaging and hands-on project for our Juniors to learn a variety of STEM subjects like soil science, robotics, coding, mechanical engineering and many others. Integrating this project in our curriculum empowers students with firsthand experiences and research opportunities like no other.
Using open-source technology, Juniors have programmed the FarmBot to oversee the automation of planting, watering, and monitoring the wide range of fruits and vegetables that are currently growing in their garden. Going one step further, Beau Soleil students also added in solar panels and created a system to collect rainwater, making our garden fully self-sustainable.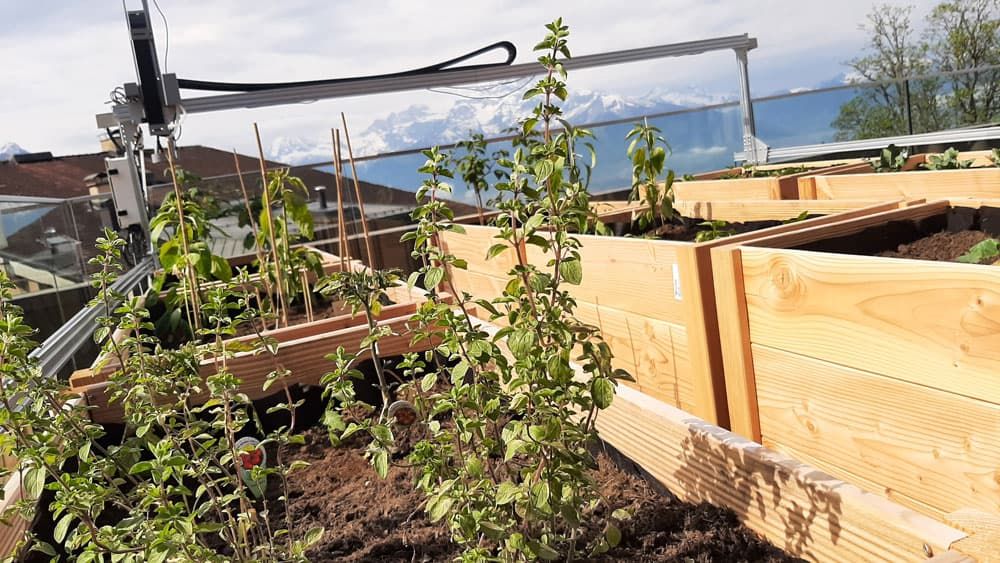 Additionally, students learnt about the carbon foot print that food creates as it travels to reach supermarkets, the challenges of growing food at altitude, construction skills, and renewable energy.
Now that summer is coming to an end it's time to eat our lovely crop. The next challenge is to research ways in which we can grow crops both later and earlier into the season extending the growth time and the amount of crop we can produce. Students also aim to conduct experiments to compare how the same crop grows in different soil conditions.