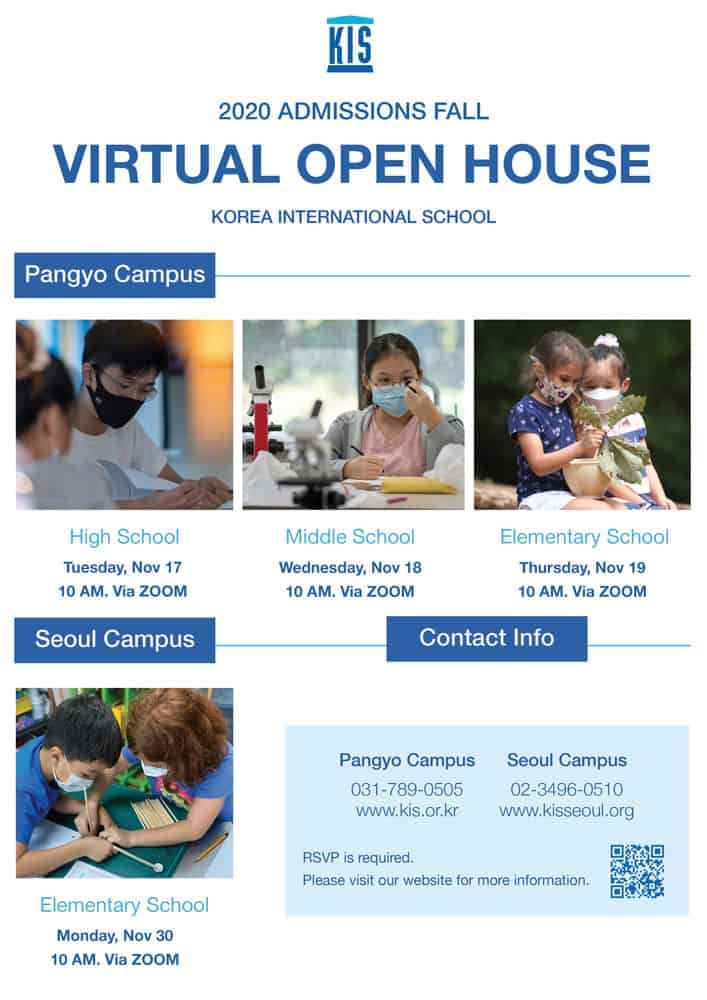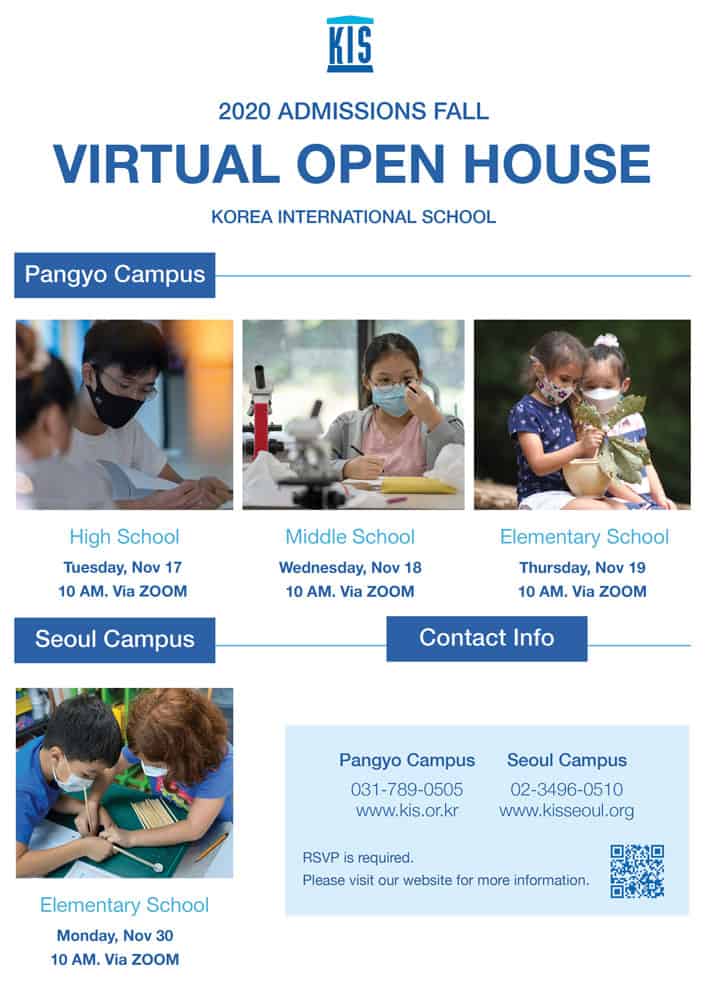 KIS Connects Virtual Open House is designed for students and families to connect with the KIS Community and its members.
Michelle Quirrin, KIS School Director, David Lindberg our Director of Admissions and Alumni Relations, and the Principal of the school that you are interested in learning about will present all that KIS has to offer. In each session, you will learn about the Admissions process and key dates, information unique to each school, and what makes KIS, KIS. Throughout the presentation, the panel will answer questions that have been submitted in advance.
This program will be a Zoom Webinar, meaning that only the KIS members will be seen and heard from.
Registration links
High School
Date: November 17, 2020 at 10:00 AM
RSVP
Middle School
Date: November 18, 2020 at 10: AM
RSVP
Elementary School (Pangyo Campus)
Date: November 19, 2020 at 10 AM
RSVP
Elementary School (Seoul Campus)
Date: November 30, 2020 at 10 AM
RSVP
Registration: kis.or.kr/admissionssample/admissions-event