Finding the right school from afar can be daunting, without the ability to visit on-site to get a sense for the learning environment and student experience. The main factors to consider when reflecting upon options have traditionally been language, pedagogy, co-curricular offerings and price.
With so much uncertainty during this time, however, it is now more important than ever to also choose a boarding school with easy access to international airports, trains and state of the art healthcare facilities. Location has always been an important consideration on your child's journey to becoming a global citizen, but choosing the right environment has become essential.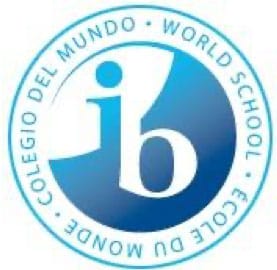 While Ermitage has been a leader in international education since 1941, offering the IB Middle Years Program, IB Diploma Program and French Baccalaureate with the possibility of an OIB (American option), day and boarding families are comforted by our proximity to Paris in addition to our reputation of being adaptable problem-solvers.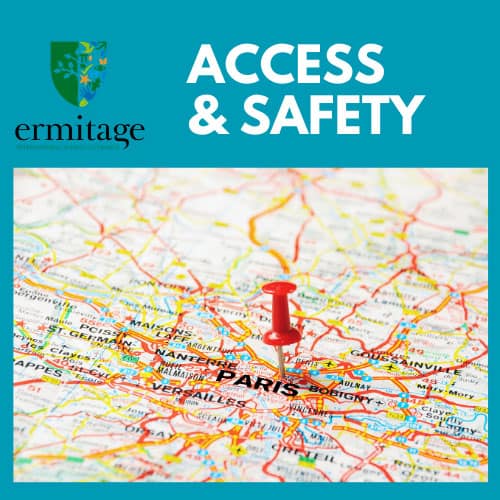 Accessible, safe setting
Ermitage is located in a thriving, historic town located just 17km west of Paris. With Paris at our doorstep, planning for your child's arrival and departure from our campus is efficient with many options available. Students can also apply their learning at some of the world's most renowned art and cultural museums. Located on the RER A line, the main rail network connects Maisons-Laffitte to:
● Gare du Nord for trains to international destinations – 35 mins
● Charles de Gaulle International Airport, 35 mins (by taxi)
● State of the art healthcare facilities & services
● Champs Elysées – 20 mins
● Eiffel Tower – 30 mins
● Louvre Museum – 35 mins
● Restaurants, boutiques, parks & more!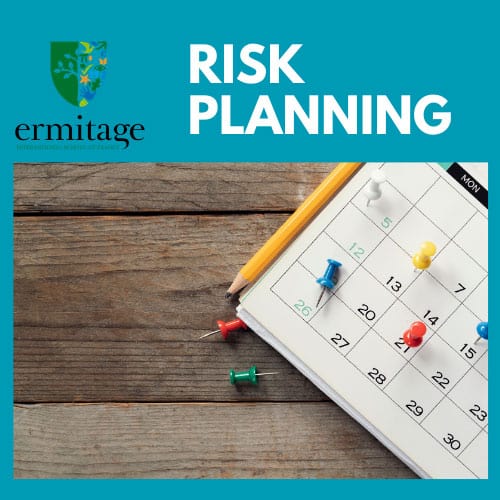 Risk assessments and contingency planning
During the start of the Covid-19 pandemic, our personalized approach to guiding students individually helped ensure that solutions were secured quickly for boarding students. As soon as the French government announced that schools would be closing, all students had travel and hosting plans secured with advance planning. Information about our response to Covid-19 can be found at www.ermitage.fr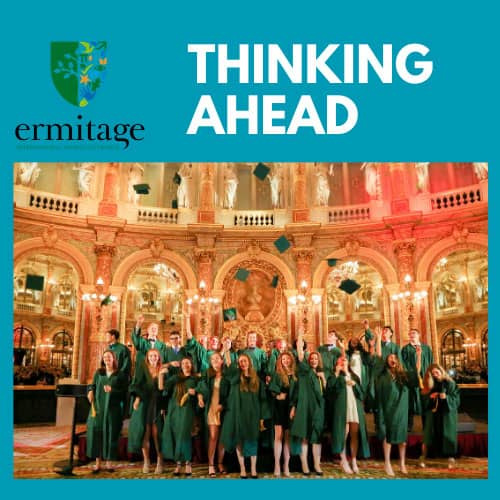 International education in line with the world of tomorrow
Ermitage is usually bringing students from all corners of the world to our school, with over 70 nationalities represented across 1300 students, however we have continued to innovate bringing Ermitage to students' homes in all corners of the world through virtual classrooms.
Collaboration and creativity have continued at a distance. An IB Math Teacher shared, "Gilles was having internet problems in France, so I sent him a download of my OneNote math lesson. He then participated both visually and orally via Kristina's What's App, and she was in Russia!"
Setting sights ahead for the next academic, we plan to continue to respond to the needs of our growing community, offering our students the keys to unlock a bright and promising future in the university, career and country of their choosing.