It can be tricky preparing to leave home for the first time. Starting boarding school means beginning a year filled with new experiences, situations, and sometimes even a new climate! These are all exciting things, but they can also be nerve-wracking for first-time boarders who are getting ready to pack and move away from home!
At Leysin American School in Switzerland, our alpine campus is located at 1,350 meters (4,400 feet) above sea level, with many hiking paths and ski slopes reaching even higher altitudes. Students also get to participate in activities like ice climbing, surfing, and cycling. With such a variety of experiences available to them, here are the essentials we tell our students to bring with them to ensure a successful year at LAS:
Clothing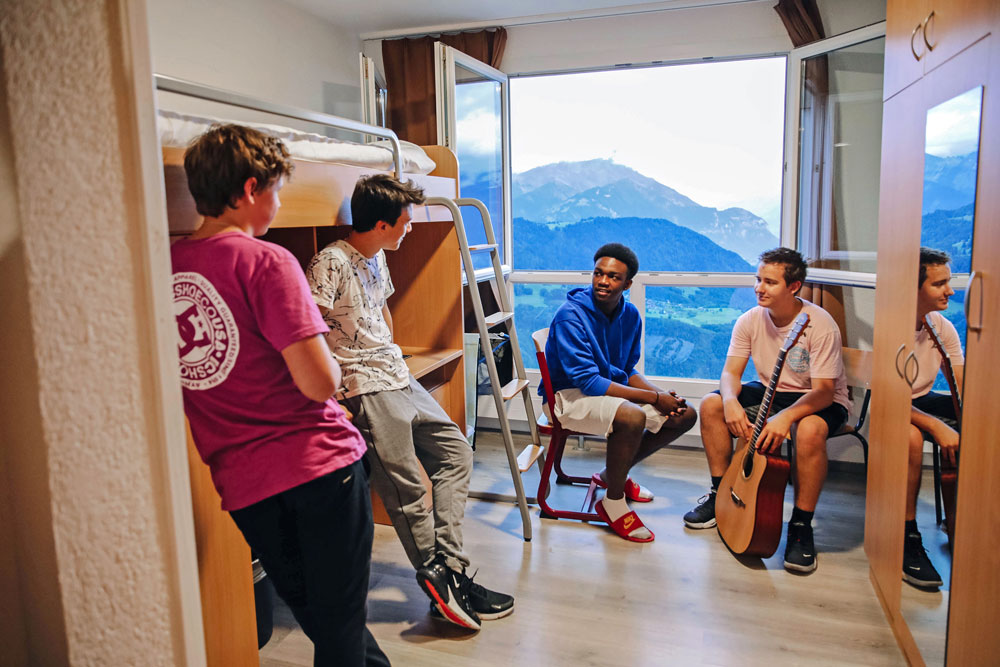 It is a good idea to do a little research before you begin packing clothing. Does your school have a uniform? What do the temperatures look like year-round? These are just a few questions to consider when you are deciding what and how much to bring. These are our suggestions for must-have clothing items at LAS:
Winter coat and/or jacket
Raincoat and/or windbreaker
Sweaters
Hat
Mittens/gloves
T-shirts
Pants
Shorts/skirts
Casual shoes/sandals
Socks
Undergarments
Glasses
Sunglasses
Sleepwear
Formal outfits for banquets and special occasions
Hygiene
Chances are, if you forget any hygiene products, you'll be able to find what you need at a nearby store. Do keep in mind, though, that if you have a particular brand you like, it may be a good idea to stock up before you go—especially if you are attending school in a different country!
Toothbrush
Toothpaste
Hairbrush
Hair accessories
Floss
Toiletries
Deodorant
Chapstick
Hairdryer
Sunscreen
Skincare products
Nail clippers
Towels and washcloths
Alpine and Sports Equipment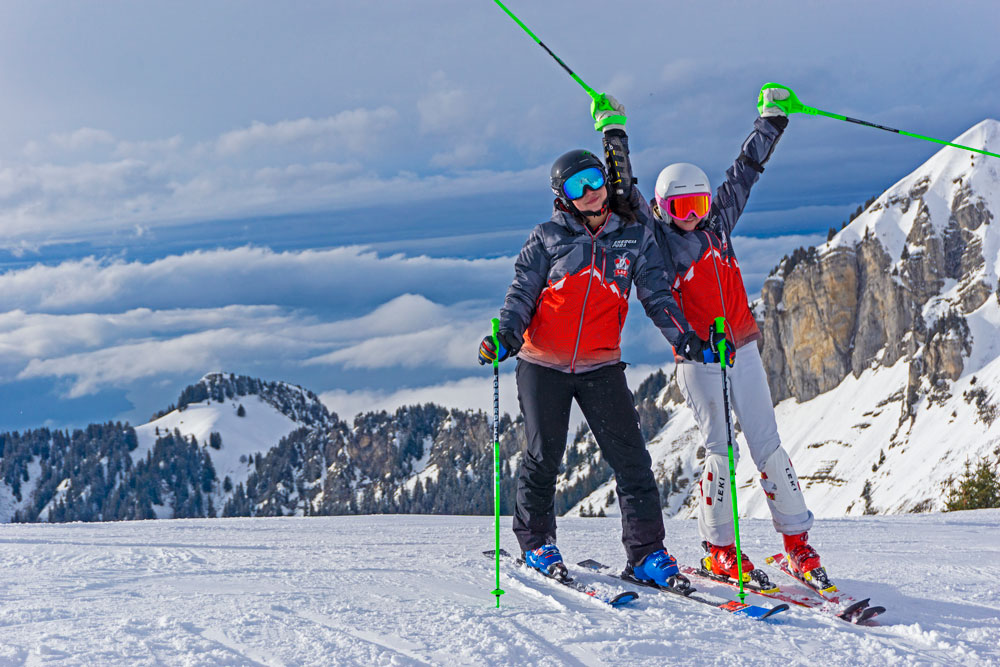 Take a look into what your school offers in terms of sports equipment. Do they offer branded gym wear? What about coats? Learning more about what your school provides will help you to pack more efficiently!
Ski trousers
Gloves
Helmet
Goggles
Ski boots
Skis
Poles
Snowboard equipment
Athletic clothing and specialized sports equipment such as shin guards, volleyball knee pads, or mouth guards.
Hiking shoes
Athletic indoor shoes
Swimsuit
Miscellaneous
Umbrella
Backpack
Musical instruments
Technology (laptop, phone, headphones, e-reader, etc) and chargers
Notebooks
Dorm Room Decorations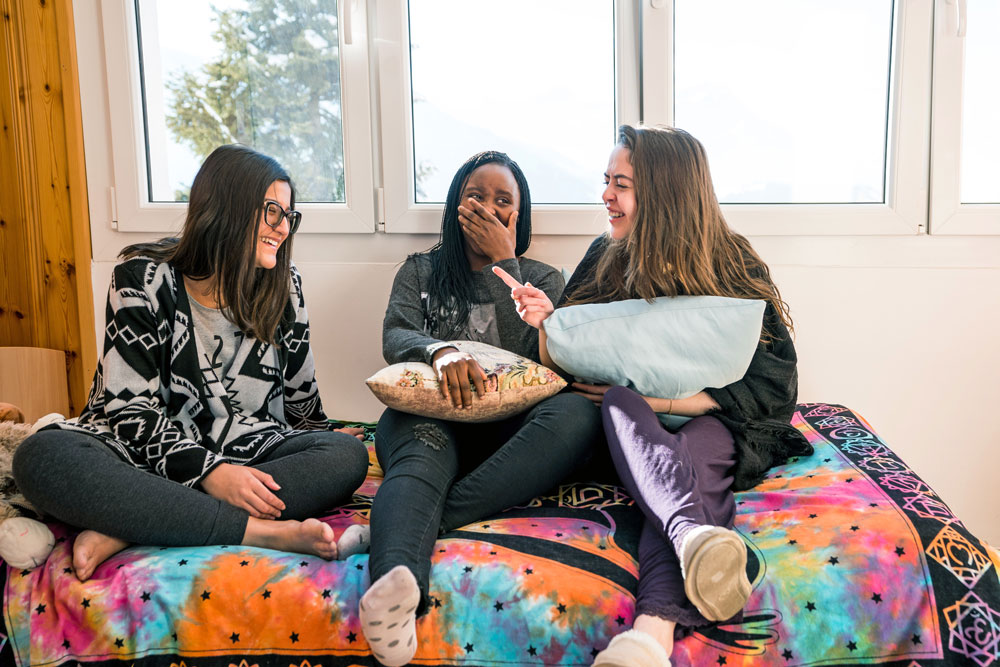 With a few simple items, you can make your dorm room feel home-y and cozy. While linens may be provided, you can consider bringing pillow and duvet covers from home to add your own personal style to your space! Some other items you can consider bringing are:
Photos
Posters and other wall decorations
Lights
Mug
Journal