There has been much adaption to help students deal with academic challenges during this pandemic.  Some of these accommodations, such as canceling exams, reducing the workload and removing expectations for completing work, does not set students up for success in university.  Instead of removing the expectations and lowering the standard, here at Merrick Preparatory School we have adjusted our support and the way we teach while still maintaining our academic rigour, including exams, nightly homework and regular assessments.
We have specifically designed a program to help students bridge between completing high school and starting university – our University Qualification Year (UQY).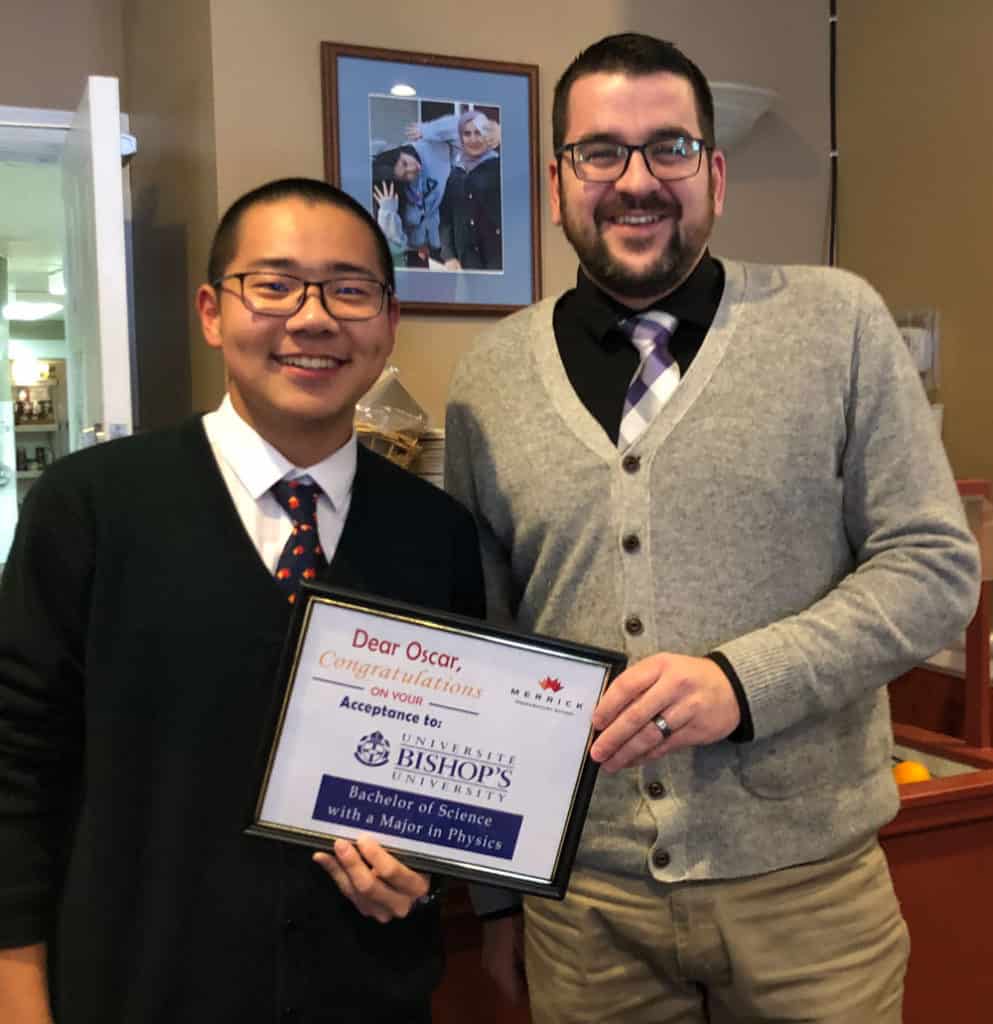 Our UQY program provides:
Opportunity to earn the world-renowned Ontario Secondary School Diploma
Significant advantage over your peers as you enter North American or UK post-secondary institutions
Rich understanding of the North American pedagogical approach and curriculum
Intensive English language acquisition
3 hours of IELTS prep per week resulting in a competitive IELTS score
One-on-one academic guidance, ensuring post-secondary placement and enhancing scholarship opportunities
100% university placement for our graduates to their first-choice program
This is the perfect program for:
Students who graduate high school at age 17 or younger, or who only have 11 years school verses 12 in Ontario
Students who want to improve their academic results to be eligible for top programs and scholarships
Students who require additional English language training to cope with the demands of an English language university program
Students who want a supportive transition from high school to university, an opportunity to take a graduated step from home to independence, gain confidence, maturity and deeper critical thought in preparation for university.
Students who are keen to earn the #1 world ranked high school diploma – in addition to the one they earned from home – thereby becoming more competitive when applying to university and for jobs
Since our founding in 2012, MPS has graduated 110 students who have all gained entry into top ranked universities in Canada and around the world, many on scholarships. Check out where our graduates went. Join us, your success starts here!