Although professional triathlon competitions are among the most demanding races in the world, the special 'Tri-Kids' event at International School Bangkok is fully suitable for all ages – even kids as young as 4 years old.
Triathlons, increasingly popular across Thailand, involve participants completing a swim, bicycle ride, and finally a run to the finish line. ISB's own version of the race allows participation and enjoyment for students of all ages and ability levels, while also bringing together all attending parents in special roles as assistants.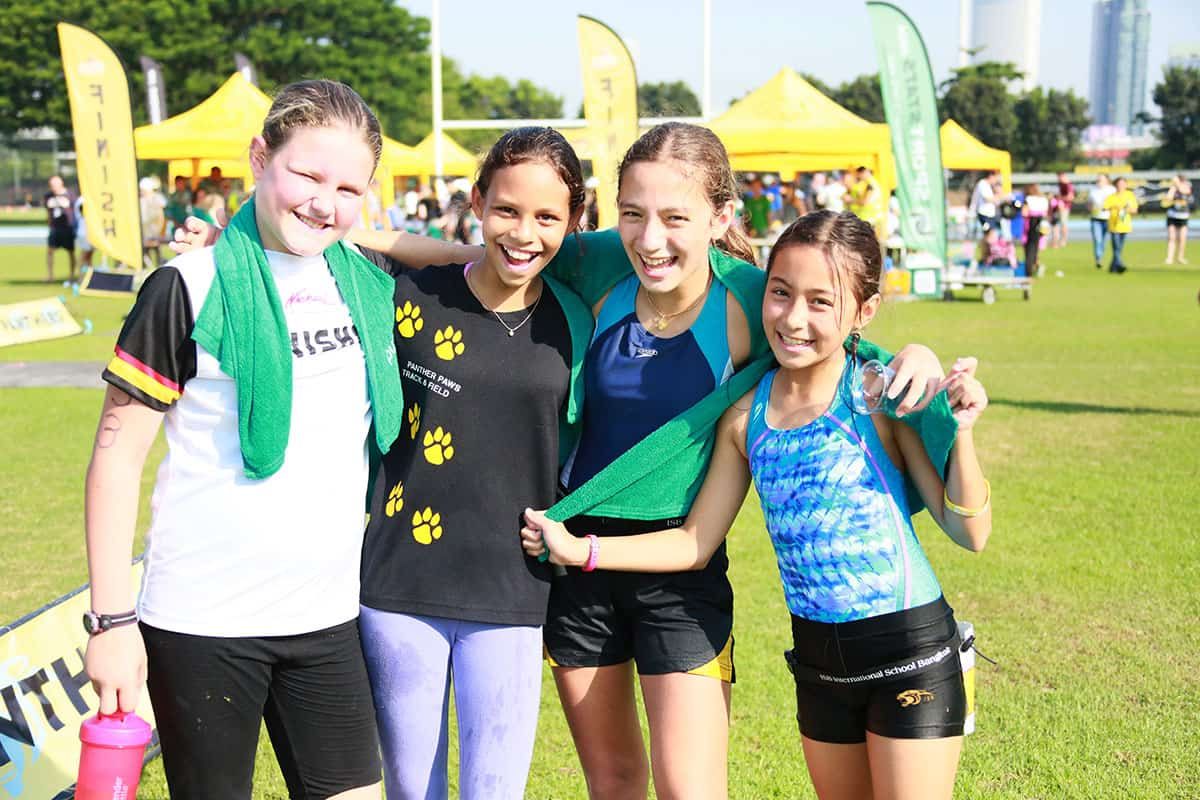 Our 'Try and Tri' event, reserved for kids aged 4-8, finds a perfect balance between extra assistance and self-management. Every child in the Try and Tri will experience a real sense of achievement, while also receiving a t-shirt and medal for participation.
For students aged 8-19, ISB offers a choice of events. The 'Standard Distance' triathlon is a true competition, with timed races and medals for the top finishers. An additional 'Do the Double' option offers an extra challenge, with participants having to cover twice as much distance during each leg of the competition. ISB provides complete support for these community events, including pre-race walkthroughs for participants at all levels.
Initiatives like our Tri Kids events are an excellent way to develop healthy competition among young kids, particularly with its positive and encouraging community atmosphere that supports the social and emotional well-being of all who participate. At ISB our vision and approach to learning extends beyond the classroom walls. We firmly believe in developing learners who lead healthy, balanced and active lifestyles, Self-managing and Adaptable.
Last year's Tri Kids event filled up within days after the event was launched last year. It is a hugely popular event drawing in tiny competitors from all around Bangkok. As always the event will take place on December 5 (Father's Day in Thailand) and promises to be a great family day of fun and healthy competition.