From intensive academics in the morning and adventurous water sports in the afternoon to European exploration on the weekend and warmhearted celebrations on Final Night, we take a photo-driven look at this past summer at TASIS.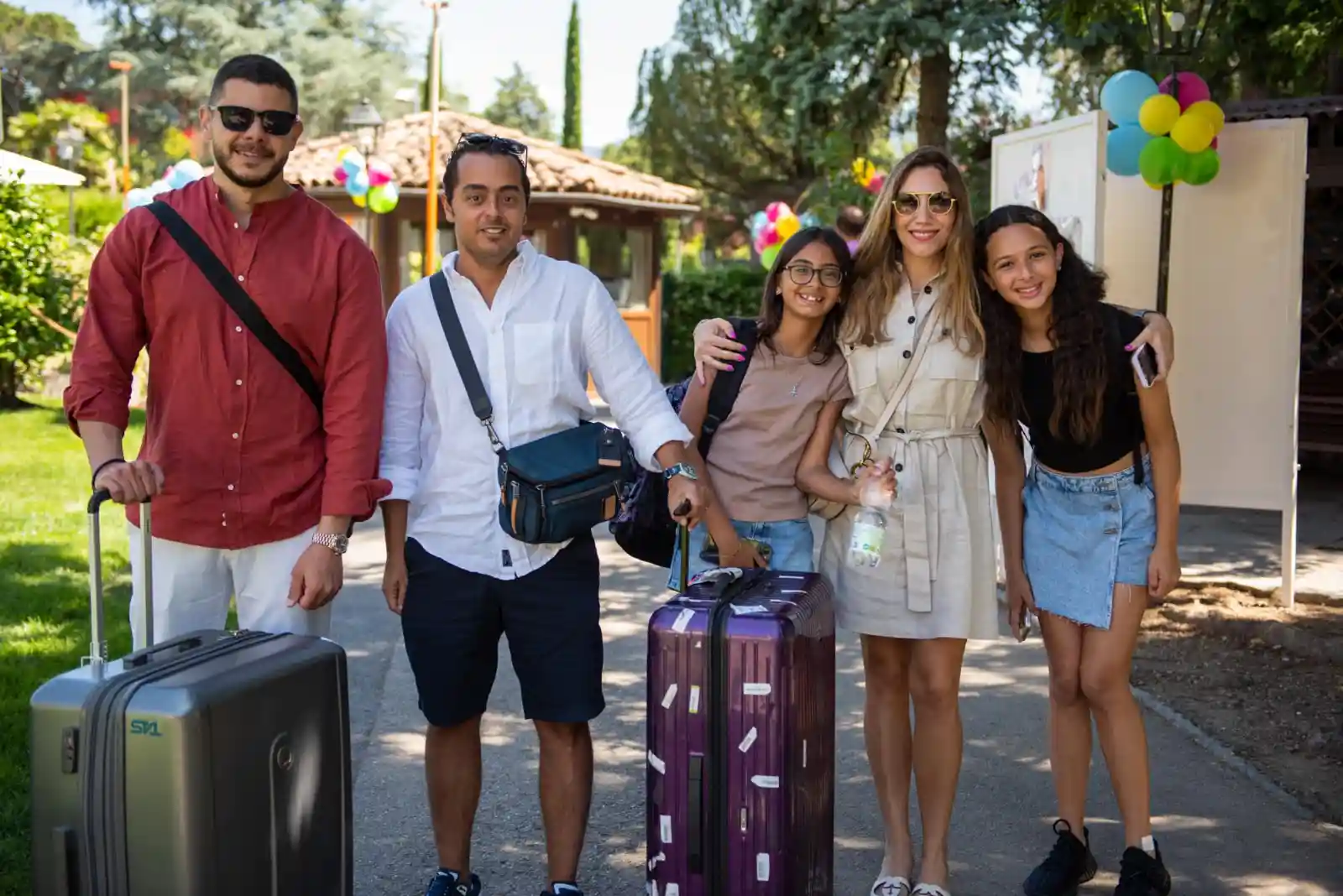 Record-Setting Summer
On Saturday, June 24, Families from around the world flocked to campus for Opening Day of the 2023 TASIS Summer Programs. The 849 students (423 students for session one, which ran from June 24–July 20, and 426 students for session two, which ran from July 23–August 12) set a new record enrollment for the TASIS Summer Programs. Learn more.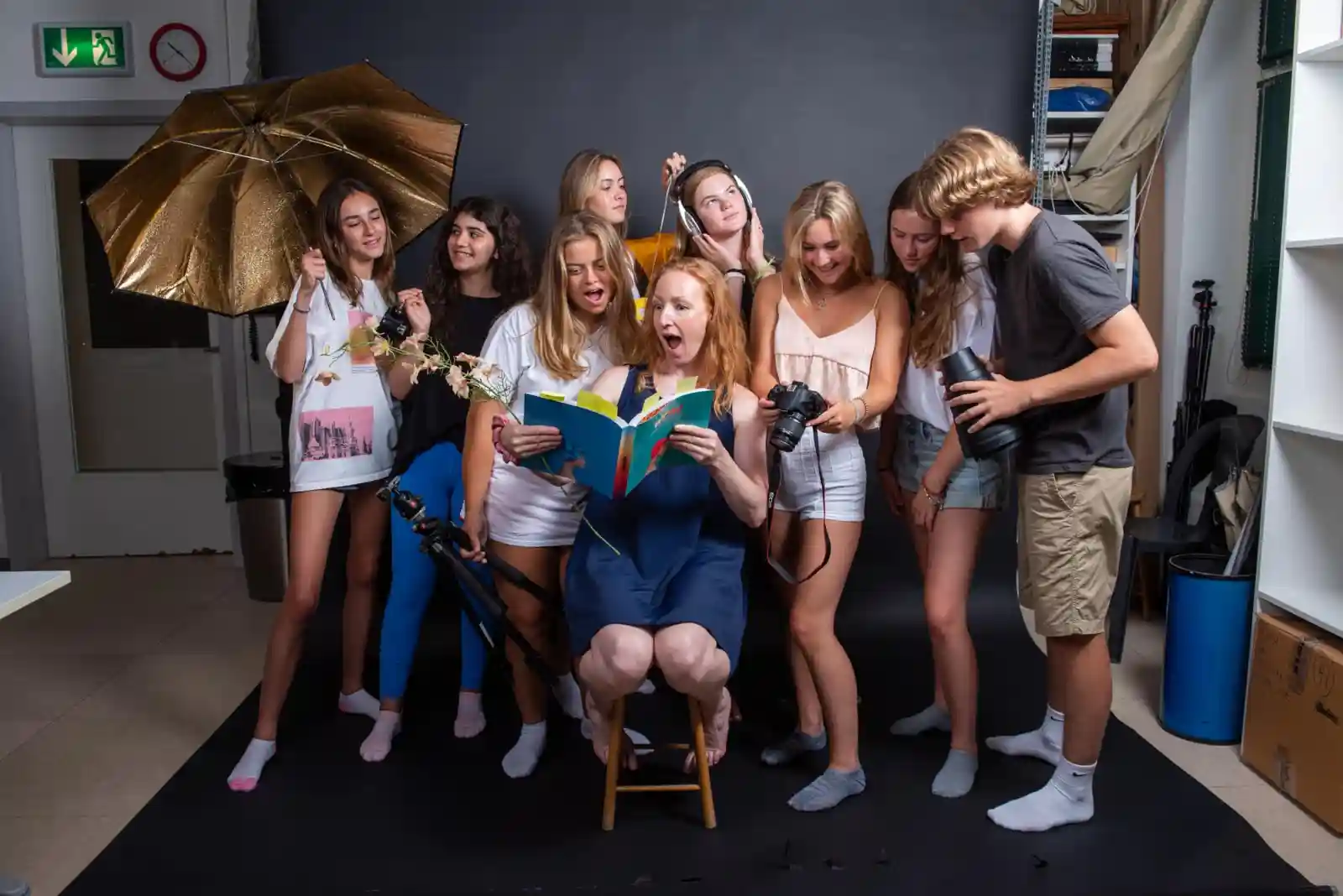 Engaging Academics
Students in our Château des Enfants (CDE, ages 4–10), Middle School Program (MSP, ages 11–13), and High School Program (HSP, ages 14–17) had the opportunity to choose from a wide range of subjects for their main academic offering, including Academic Writing, Architecture & Design, Digital Photography, English as an Additional Language, Fashion & Textile Design, Filmmaking, Fine Art Portfolio, French, International Baccalaureate Preparation, Italian, La Cucina Italiana Cooking, Lean Startup Masterclass, Musical Theater, and STEAM. Learn more.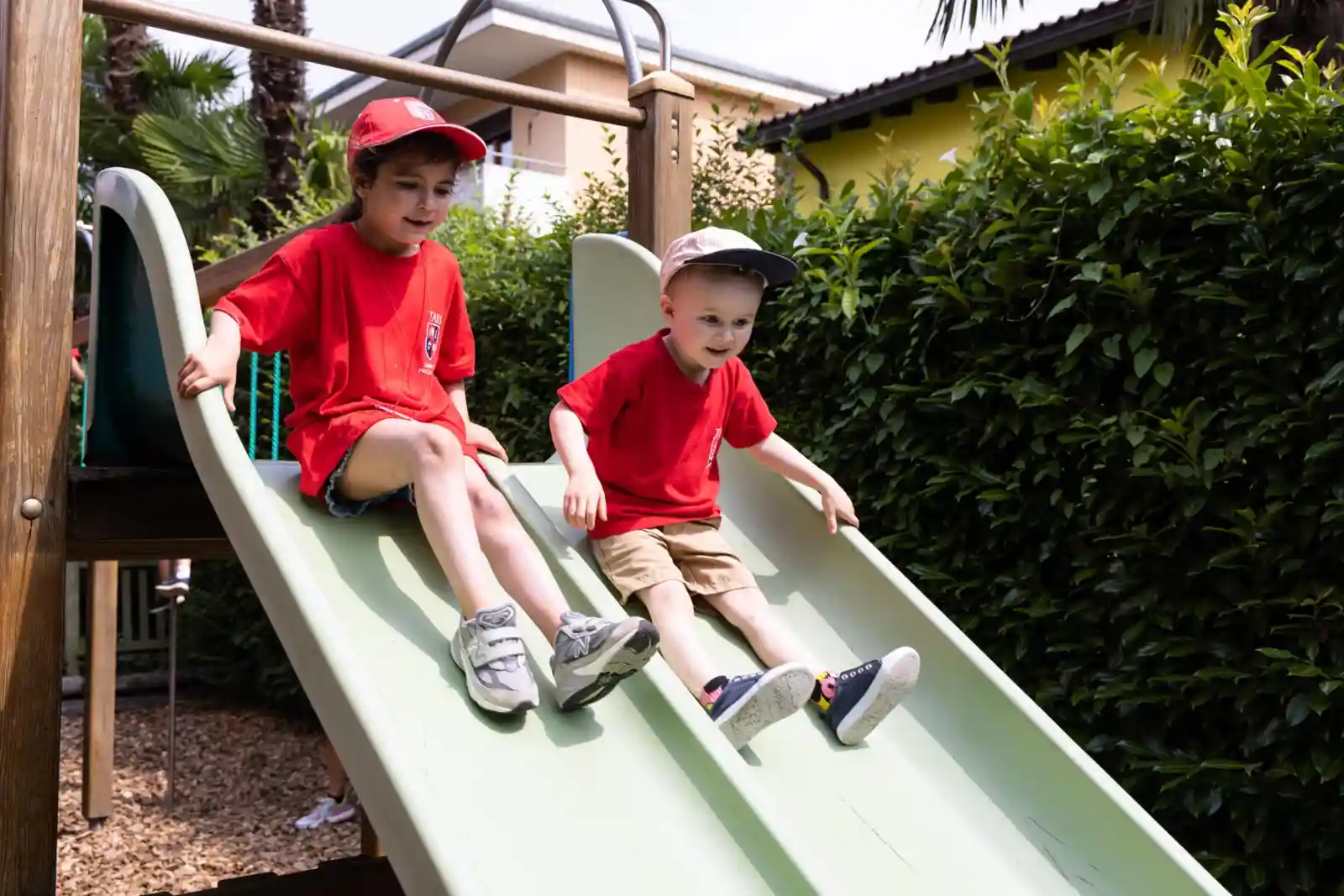 Fast Friends
Students from around the world found common ground within hours of being on campus.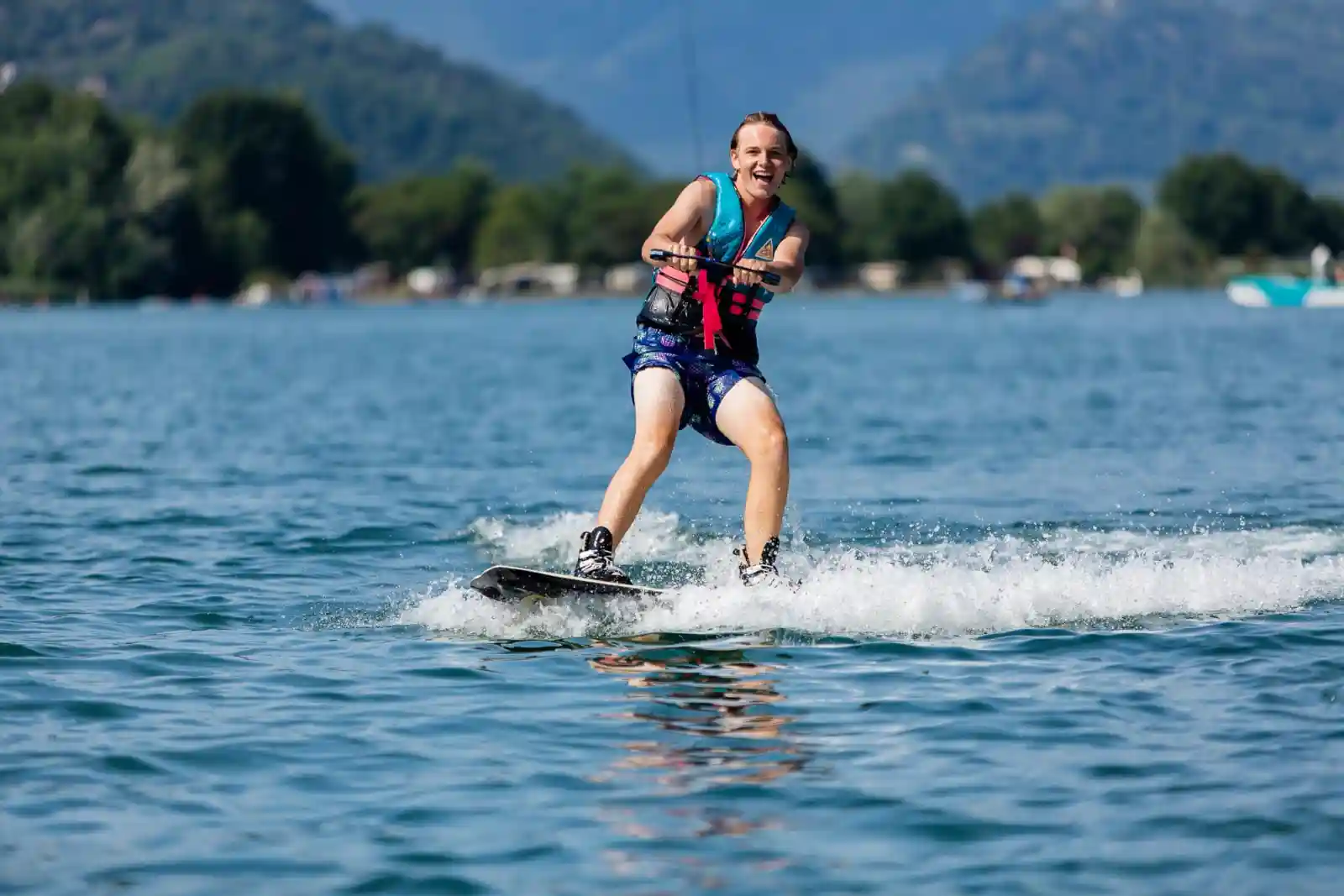 Staying Cool
HSP students were thrilled to spend the afternoon of June 27 on Lake Lugano. As expected in Ticino, the weather throughout the summer was almost exclusively sunny, warm, and clear.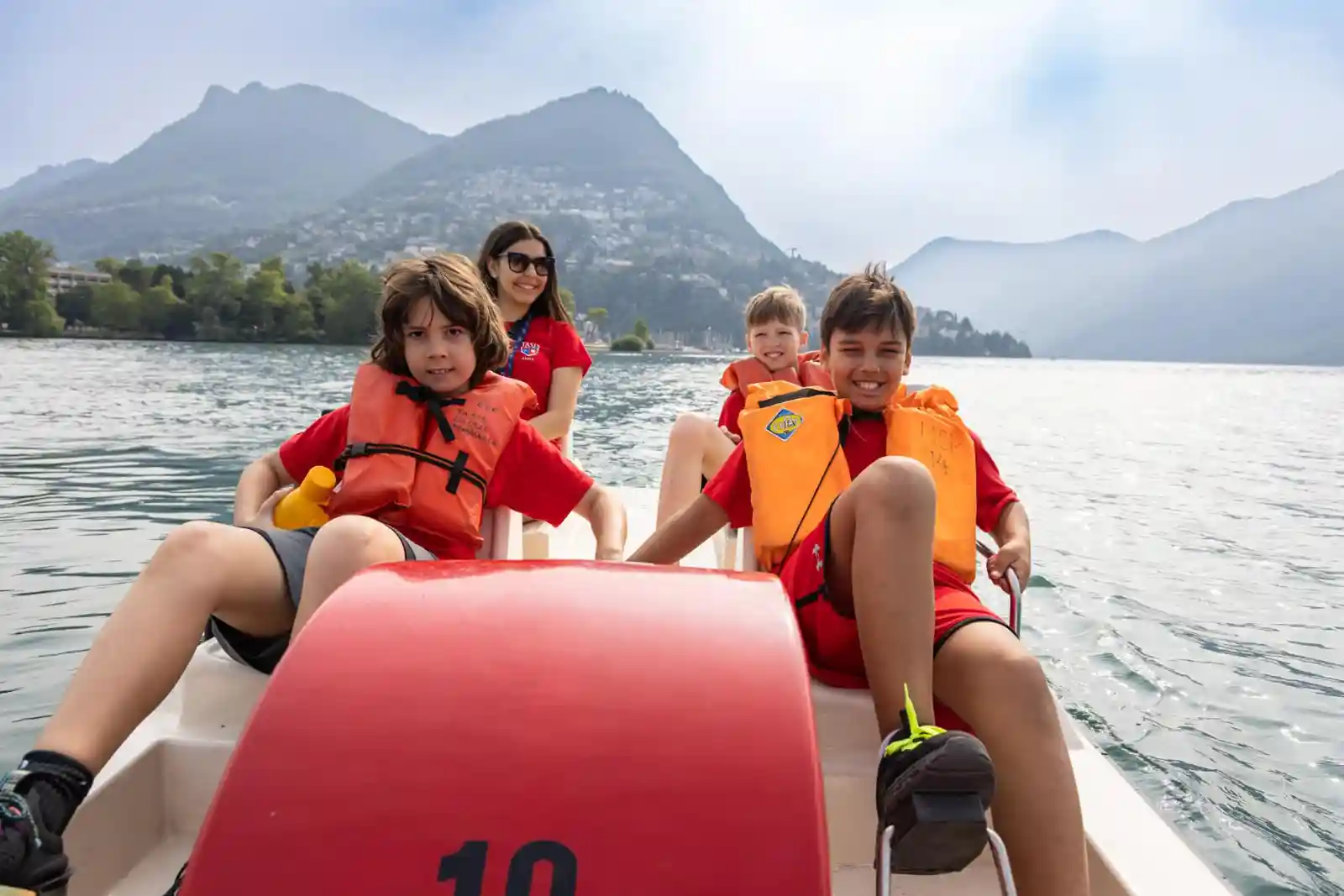 Cruising Lake Lugano
CDE students explored beautiful Lake Lugano by pedal boat on the morning of June 28.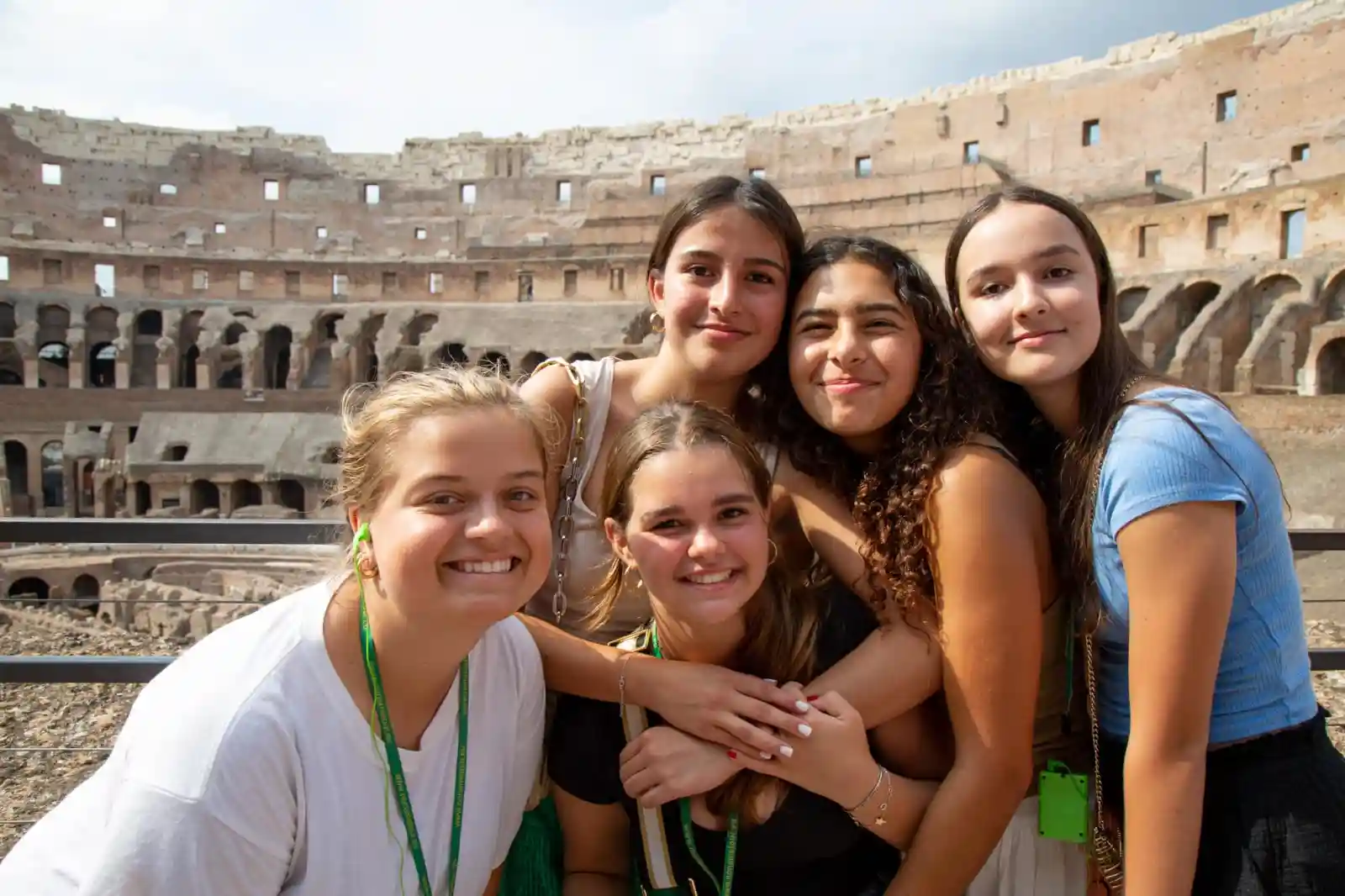 Travel from A to Z
Our first weekend of travel (July 1–2) included trips to Andermatt, Ascona, Balbianello, Basel, Bellagio, Brissago, Brunnen, Engelberg, Interlaken, the Italian Riviera, Locarno, Lucerne, Milan, Osagno Cresciano, Rome, Sasso San Gottardo, Valle Verzasca, Viamala Thusis, and Zurich!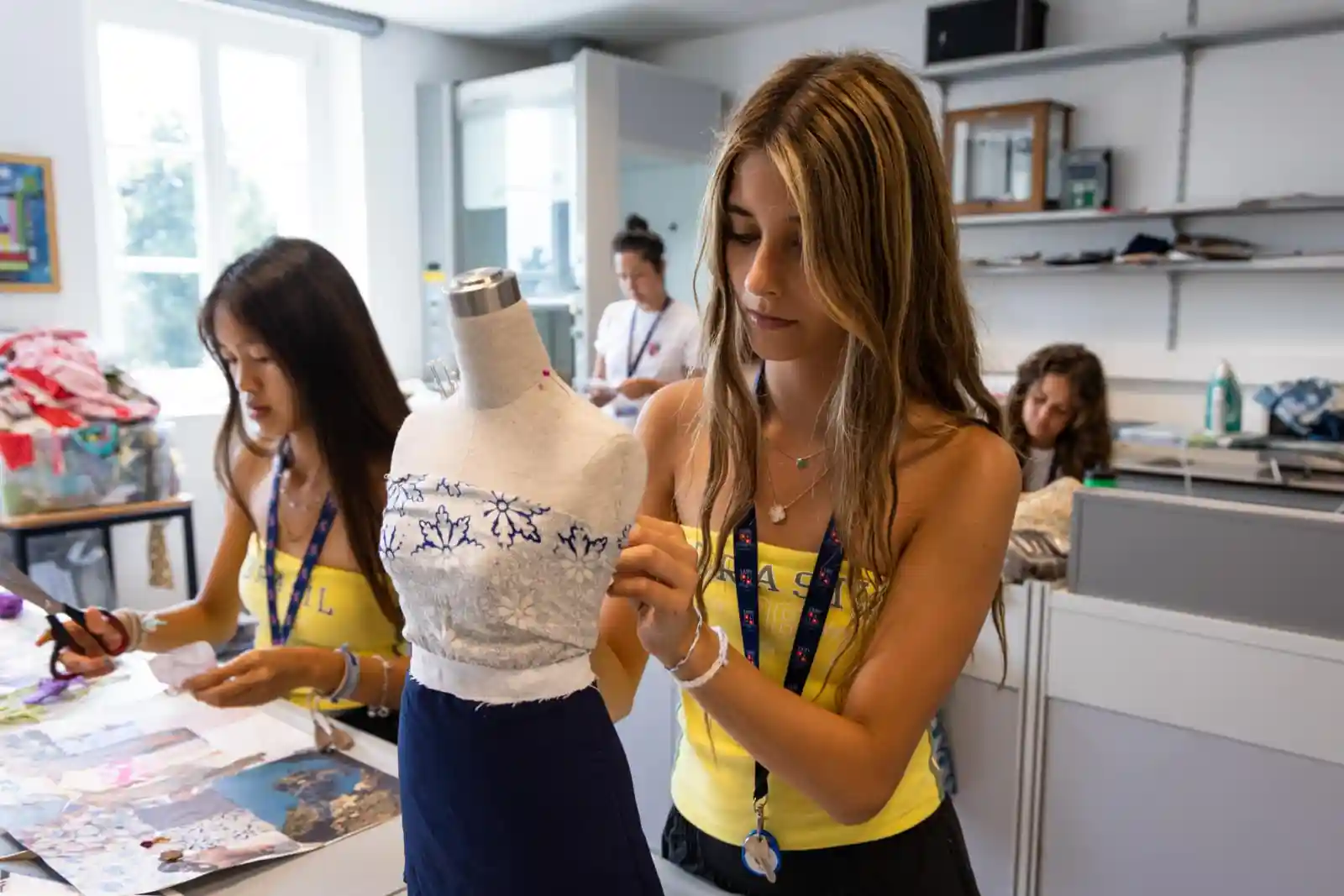 Runway Ready
High School students in our Fashion and Textile Design course spent their summer building a fashion portfolio through experimentation with fabrics, cuts, and stitches.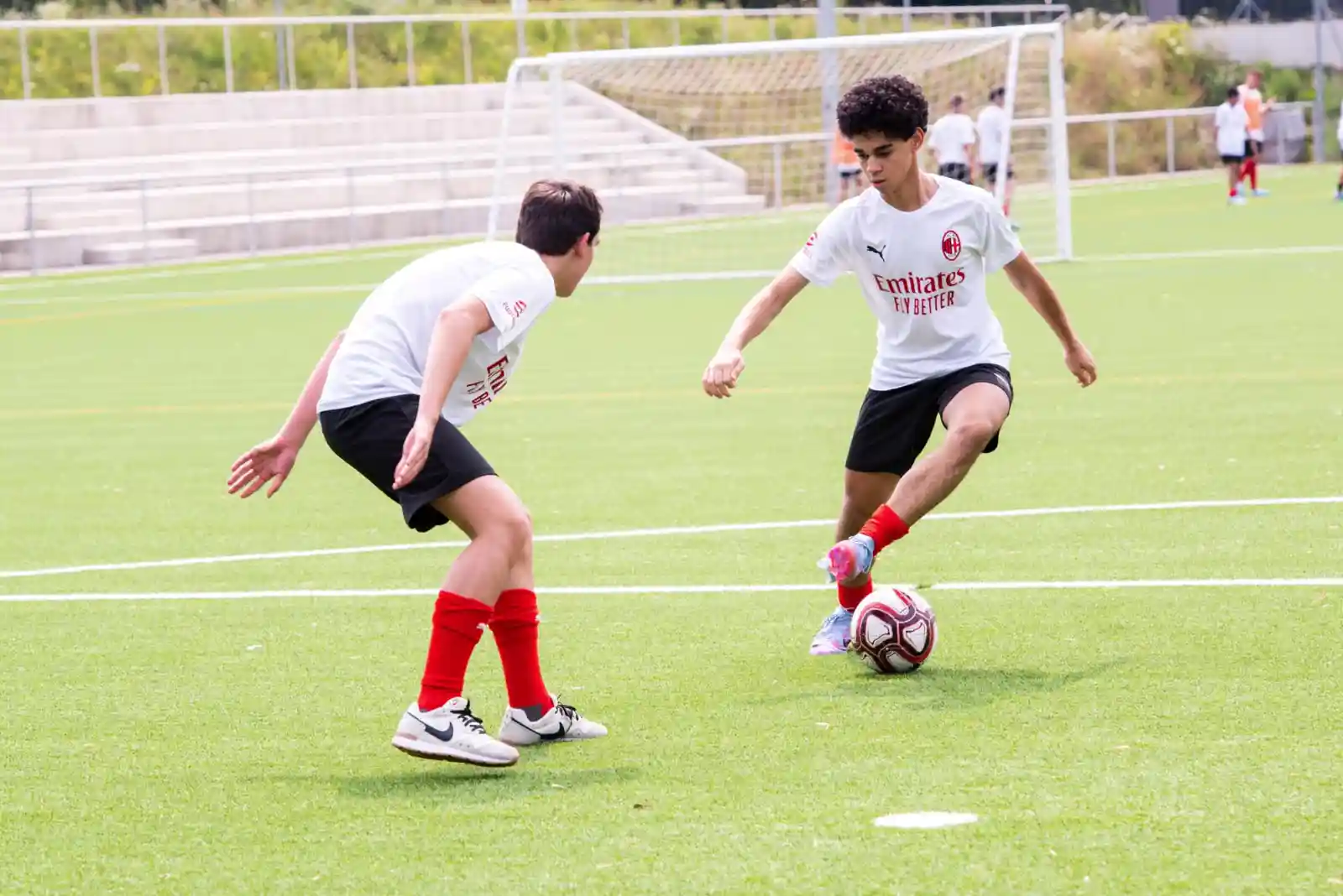 Training with the Best
Students at TASIS have the incredible opportunity to work with coaches from the renowned AC Milan Club through the Milan Academy Scuola Calcio.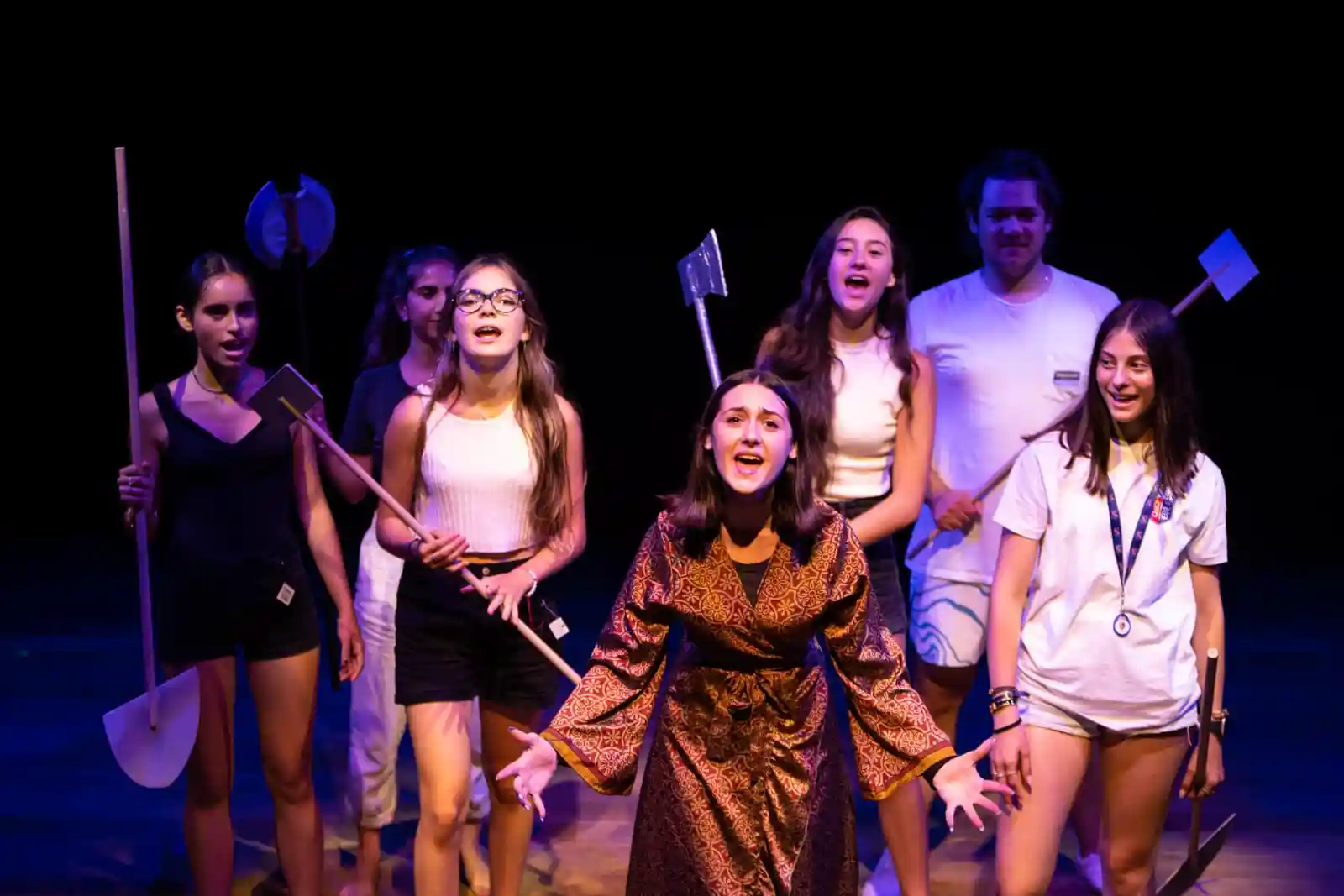 Session One Arts Festival
Students who attend the TASIS Summer Programs in Lugano have the opportunity to pursue a huge variety of performing arts offerings—including musical theater, singing, ukulele, guitar, xylophones, dance track, filmmaking, and theater tech—under the direction of the best team in the business.
The culmination of their artistic pursuits are the always-popular Summer Arts Festivals, which are held in the final few days of each session. These vibrant celebrations of the arts offer students in all three divisions of the TASIS Summer Programs a platform to present their outstanding work to their parents, peers, teachers, and counselors. Watch the performances from Session One.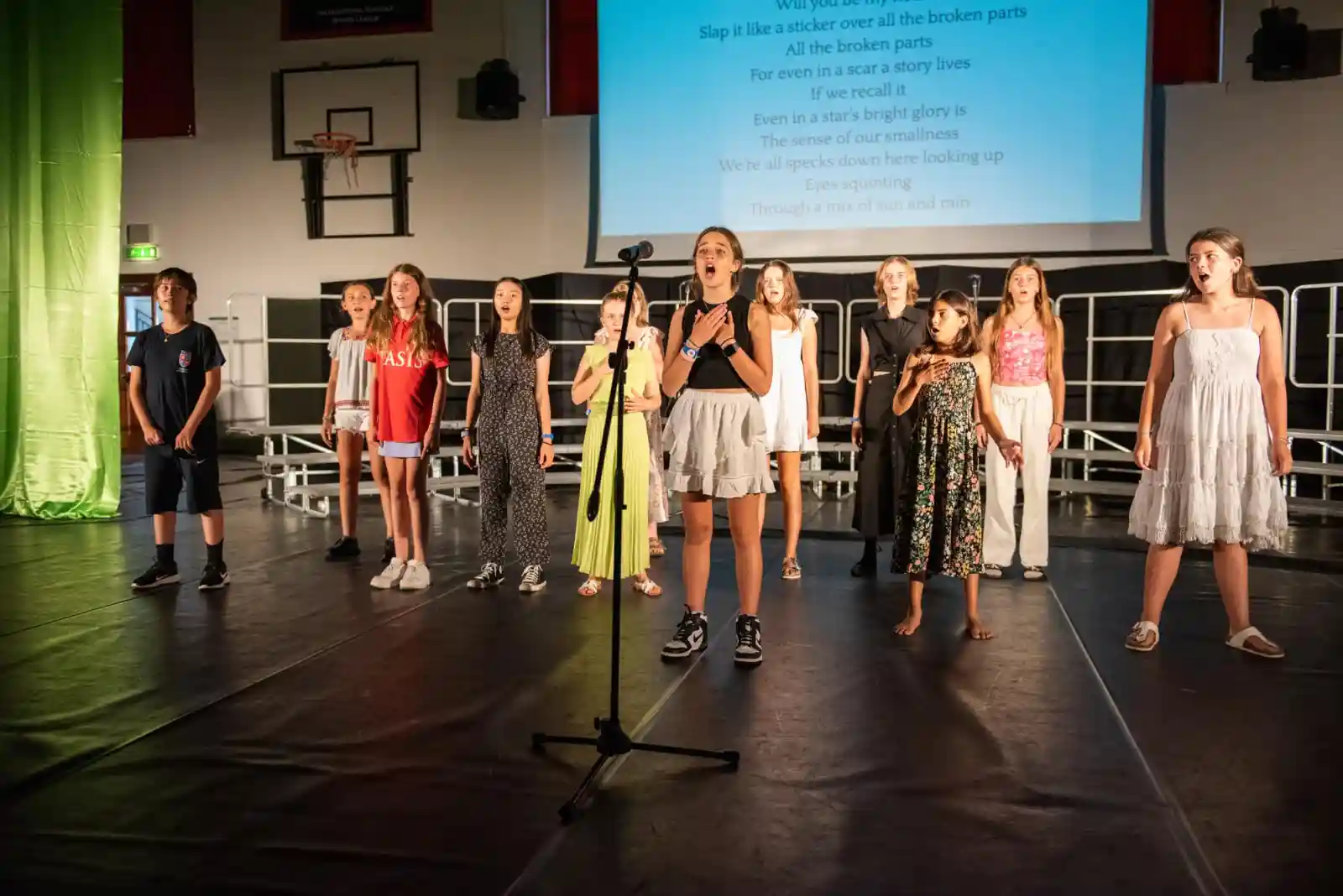 Celebrating Their Time Together
To commemorate their summer together, CDE and MSP students gathered one last time in the Palestra for Final Night celebrations on the afternoon and evening of July 19.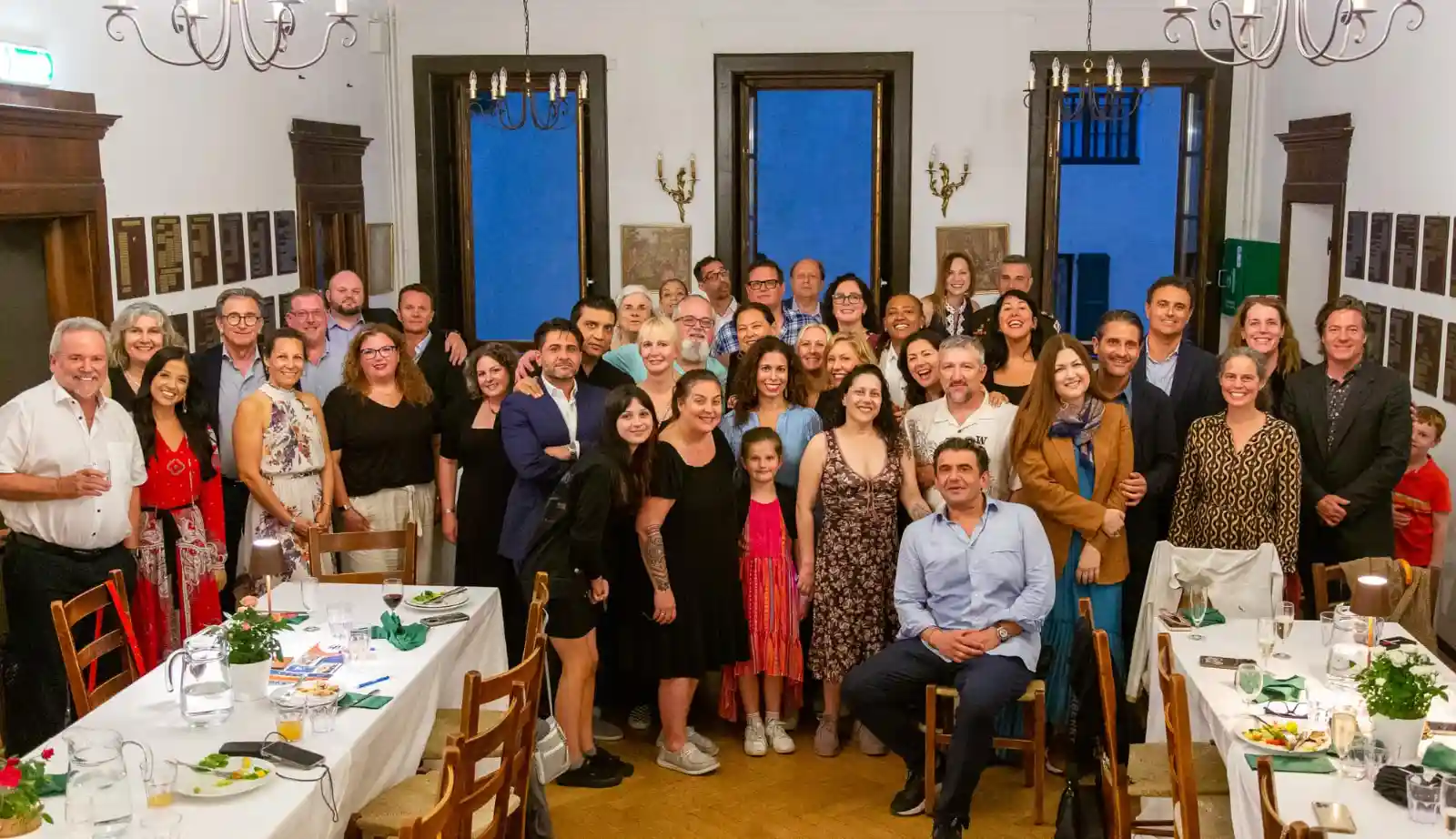 Alumni Celebrations
Throughout the summer, the TASIS Classes of 1992, 1993, 1999, 2000, 2003, and 2018 returned to campus for special alumni reunions full of reconnection, reminiscing, and revelry.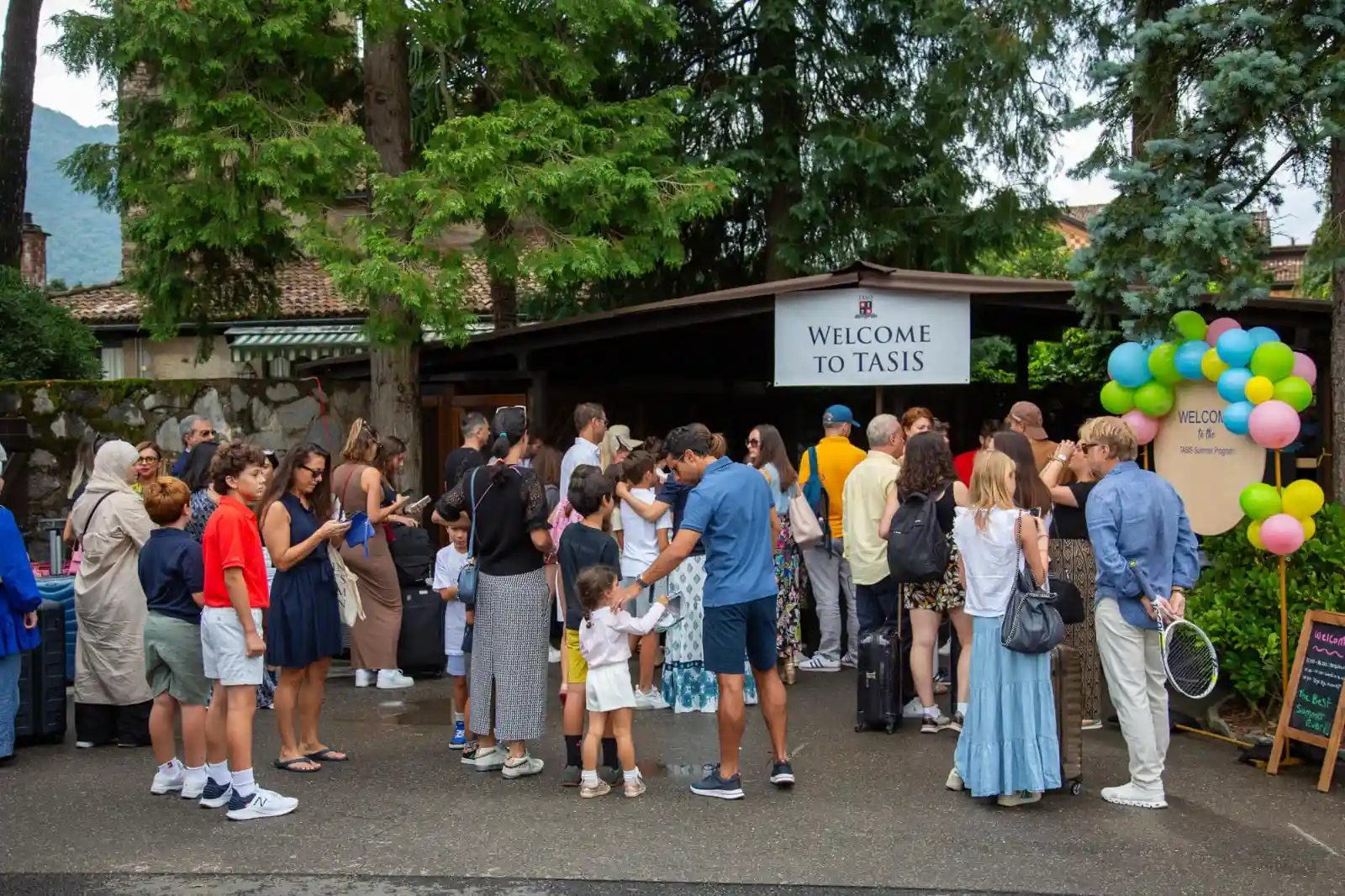 Take Two
Summer staff welcomed families to campus for the start of the second session of the TASIS Summer Programs on July 23.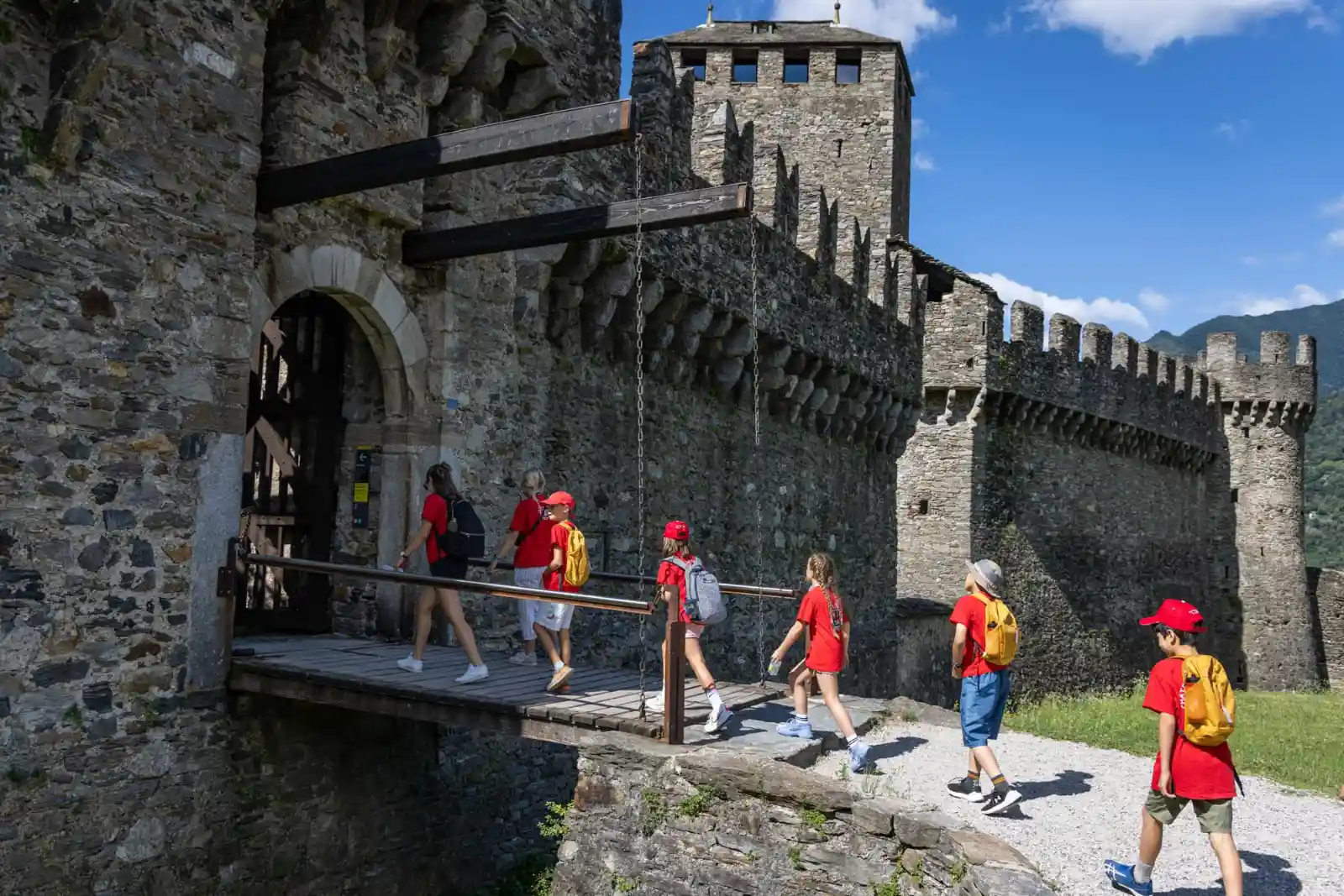 Time Travelers
CDE students explored the Castles of Bellinzona on July 26. Built in the 13th and 14th century, the castles offered the students a window into Switzerland's Middle Ages.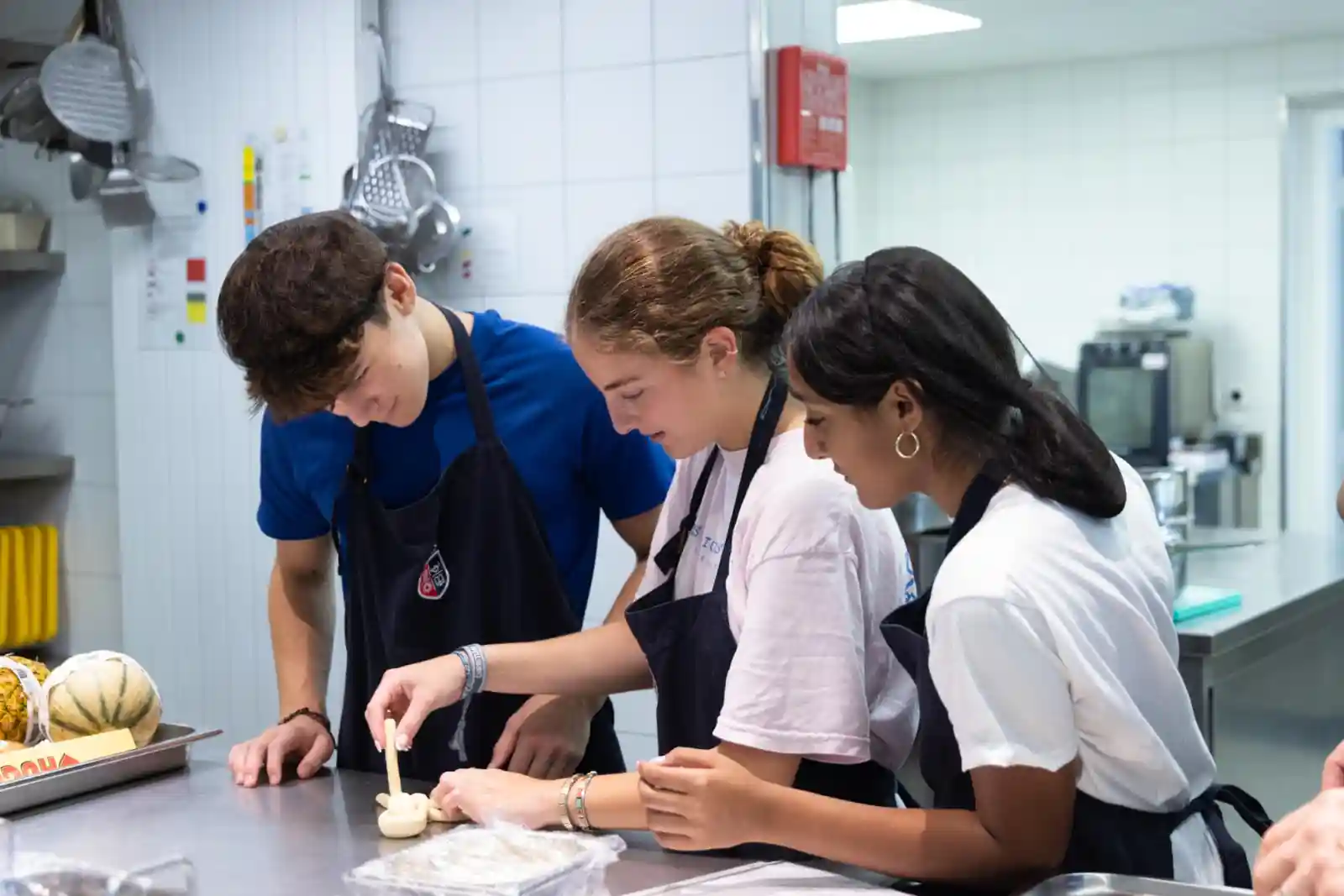 Cooking Up a Feast
On August 1, HSP students in Mr. Hugo Baumann's La Cucina Italiana Cooking class learned how to make braided bread, a treat they enjoyed for lunch with the herb chicken, fennel salad, and assorted desserts they also prepared.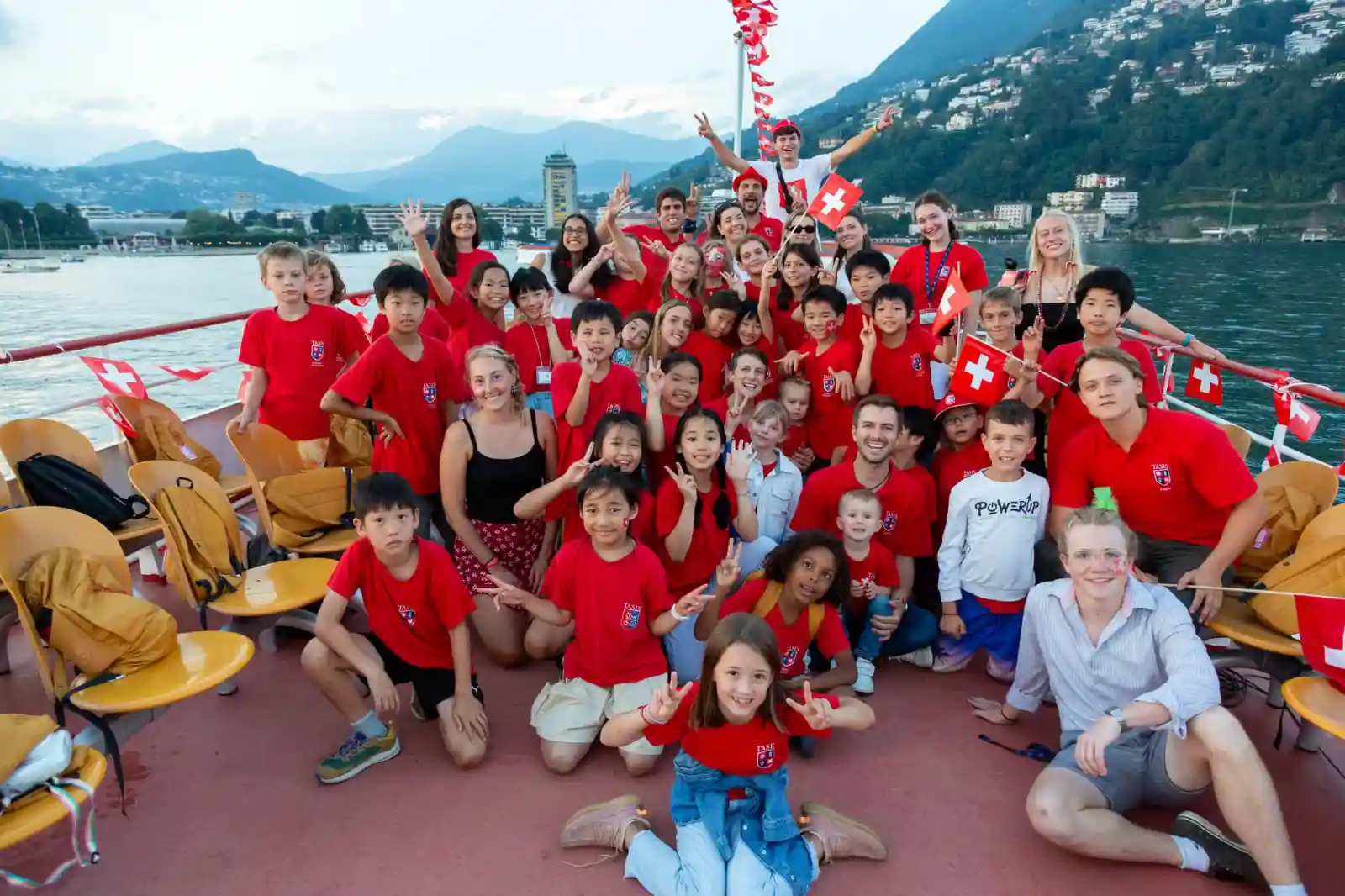 Swiss Day Celebrations
CDE and MSP students celebrated Swiss Day with a boat cruise, dance, and fireworks on August 1.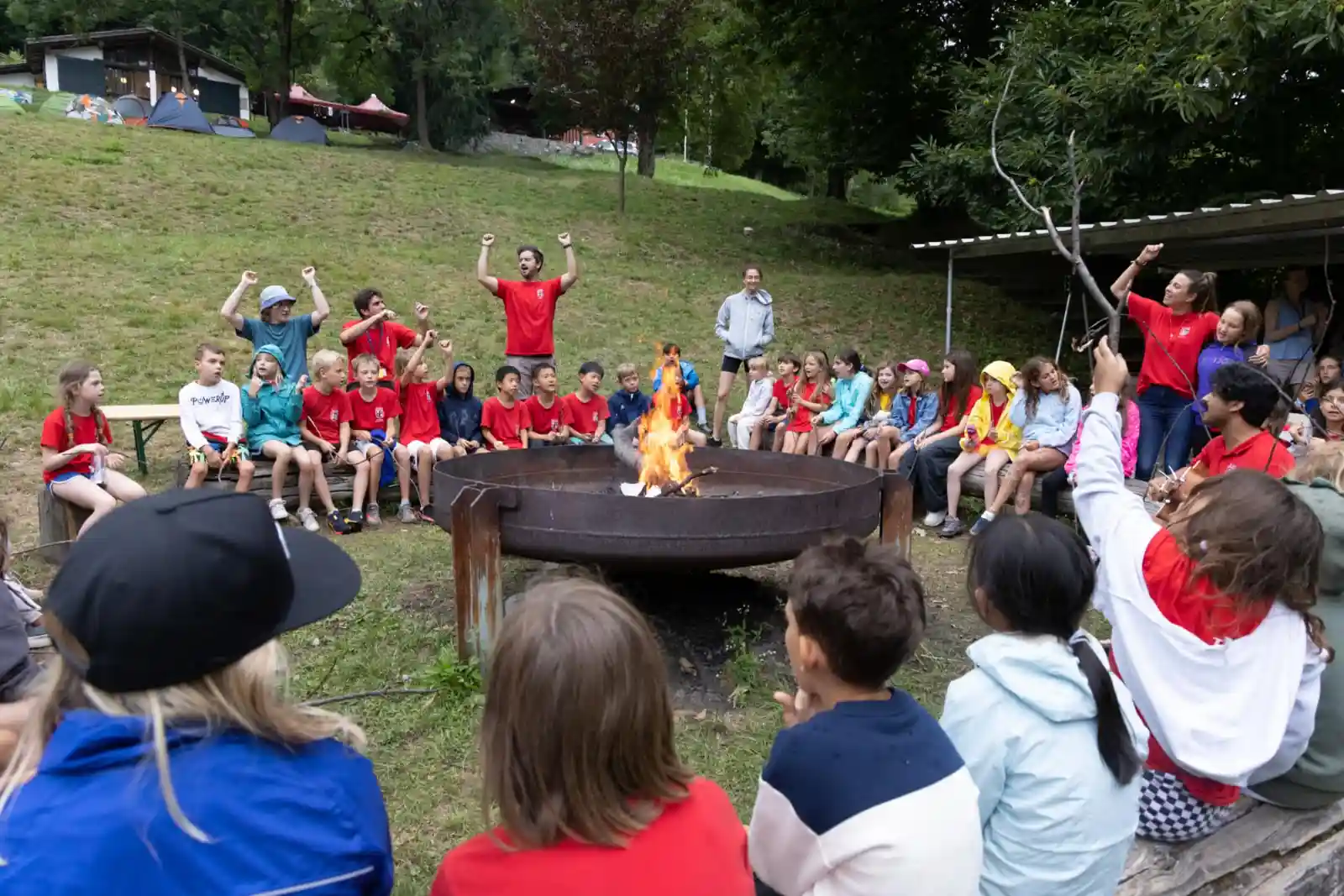 Campfire Songs
CDE students roasted marshmallows and sang songs with Mr. Mikey and Mr. Ajay one evening during their two-night camping trip to Novaggio on August 2–4.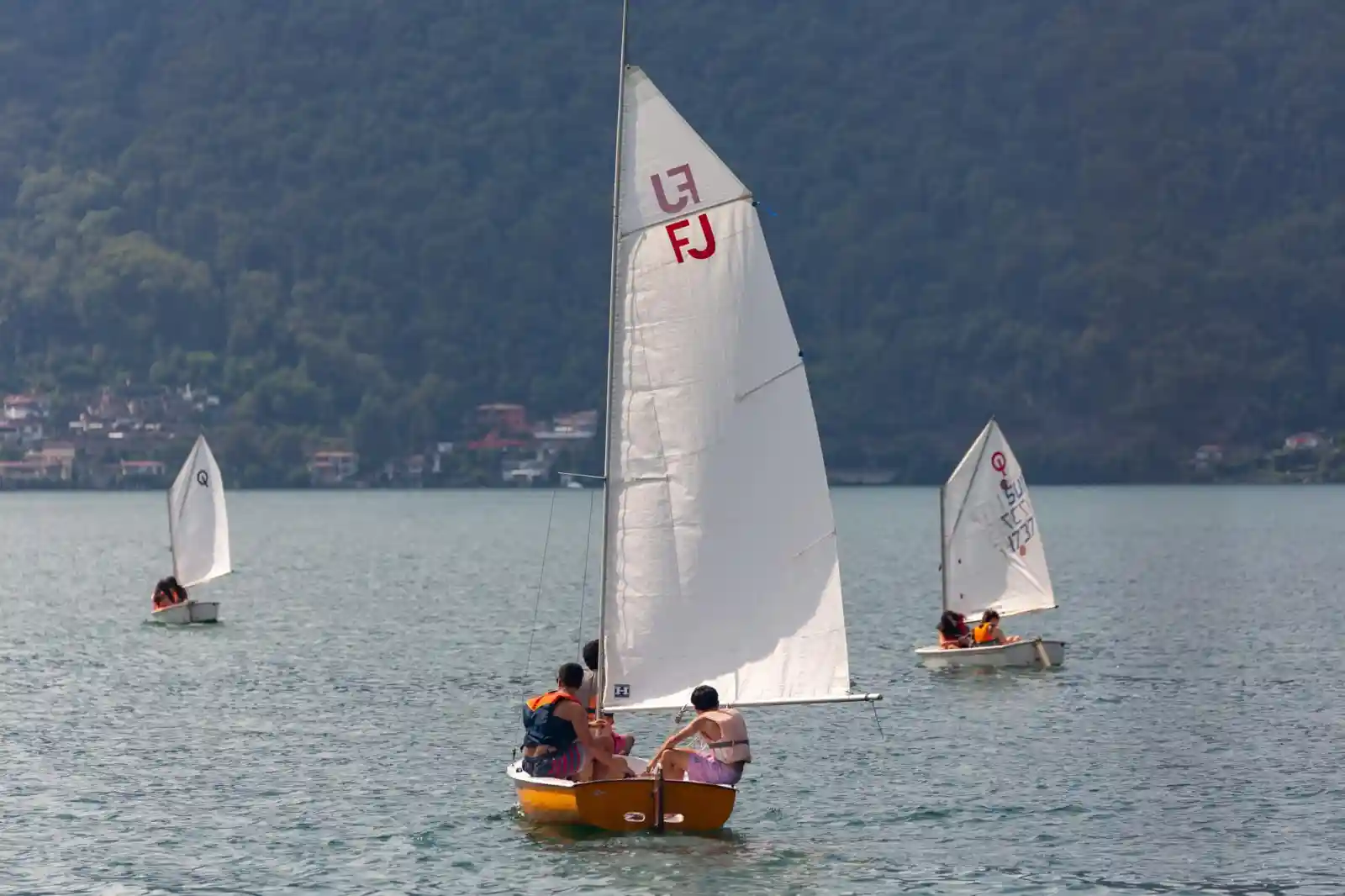 Windcatchers
HSP students spent the afternoon of August 3 sailing on Lake Lugano.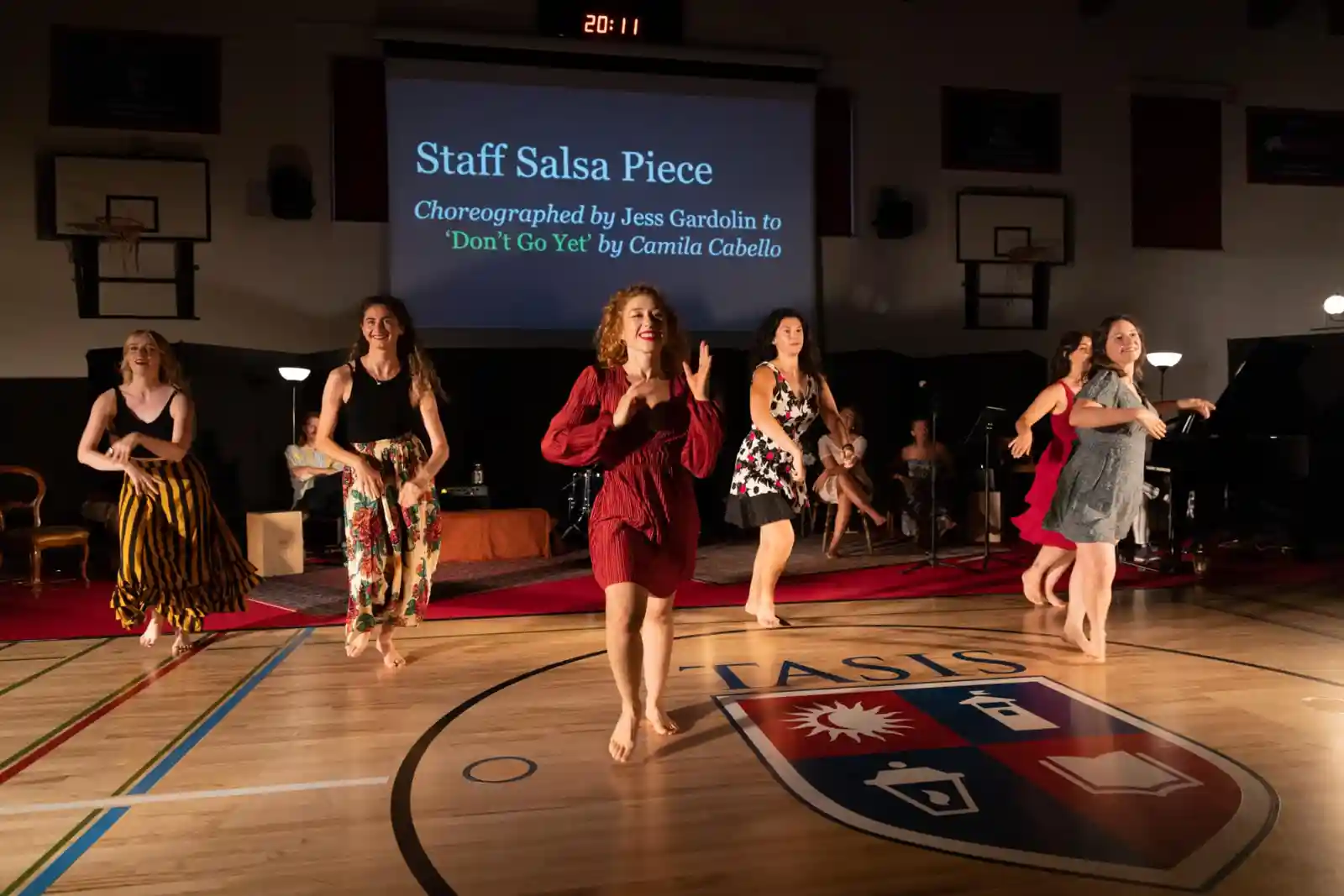 Talented Staff
Our talented summer staff performed for students on the evening of August 3. Teachers and counselors danced, sang, played instruments, and encouraged students to share their own talents during the upcoming Summer Arts Festival.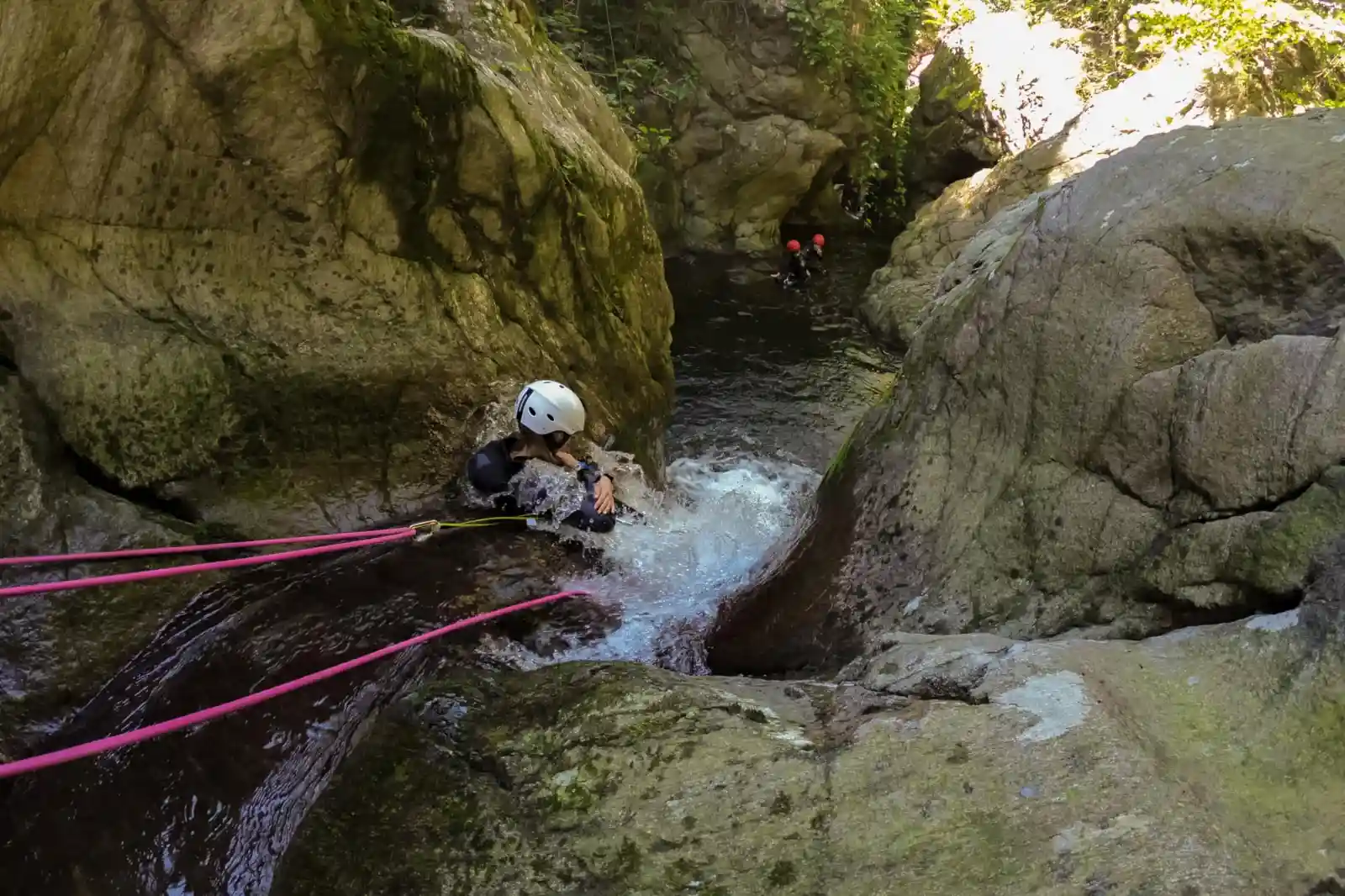 Taking on Ticino
MSP students spent the weekend of August 4 tackling Ticino's wild outdoors—hiking, canyoning, kayaking, and climbing some of the canton's most adventurous terrain.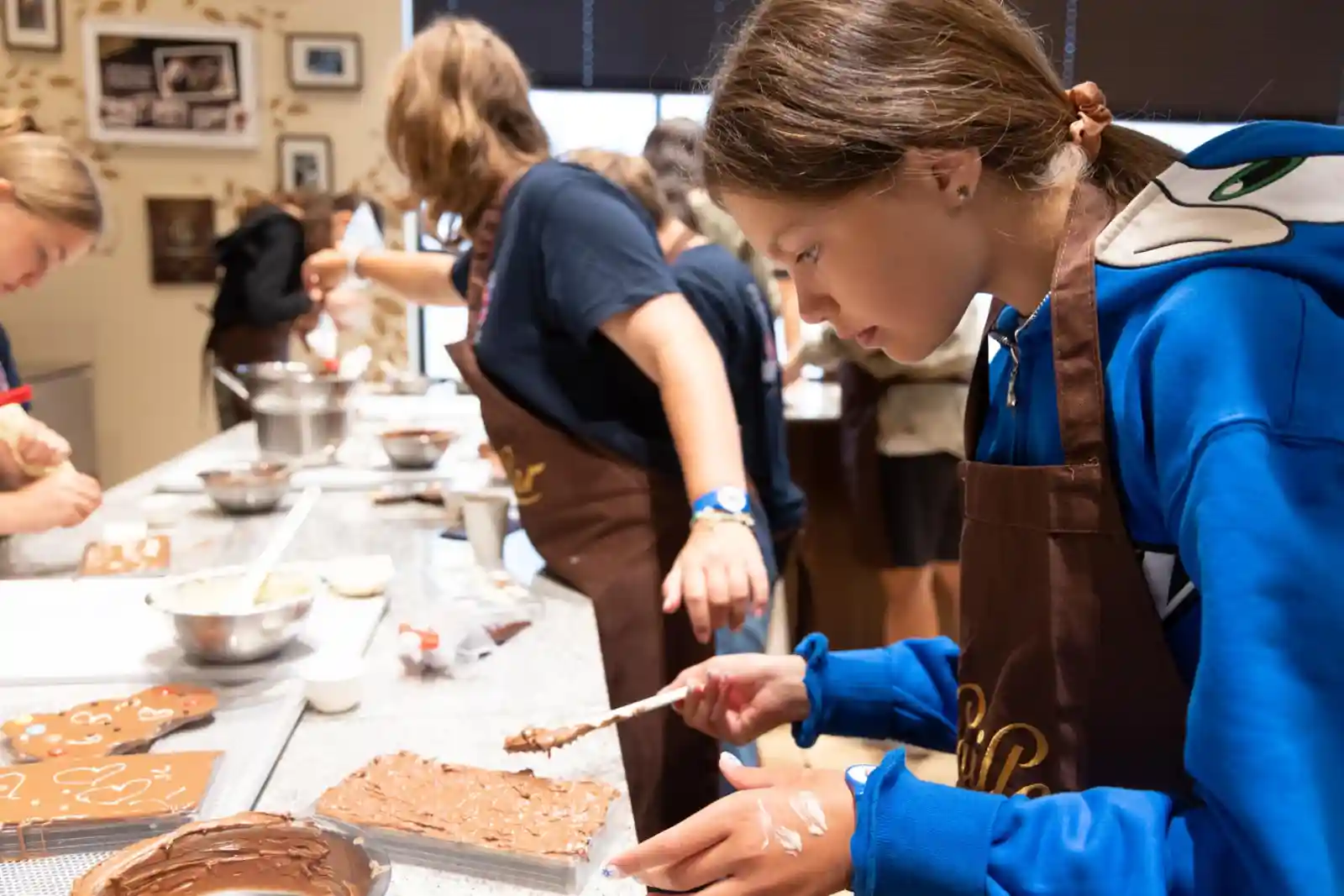 Delectable Delights
While on a tour of Switzerland's Gruyère District on August 4–6, MSP students took on the delicious task of making chocolate.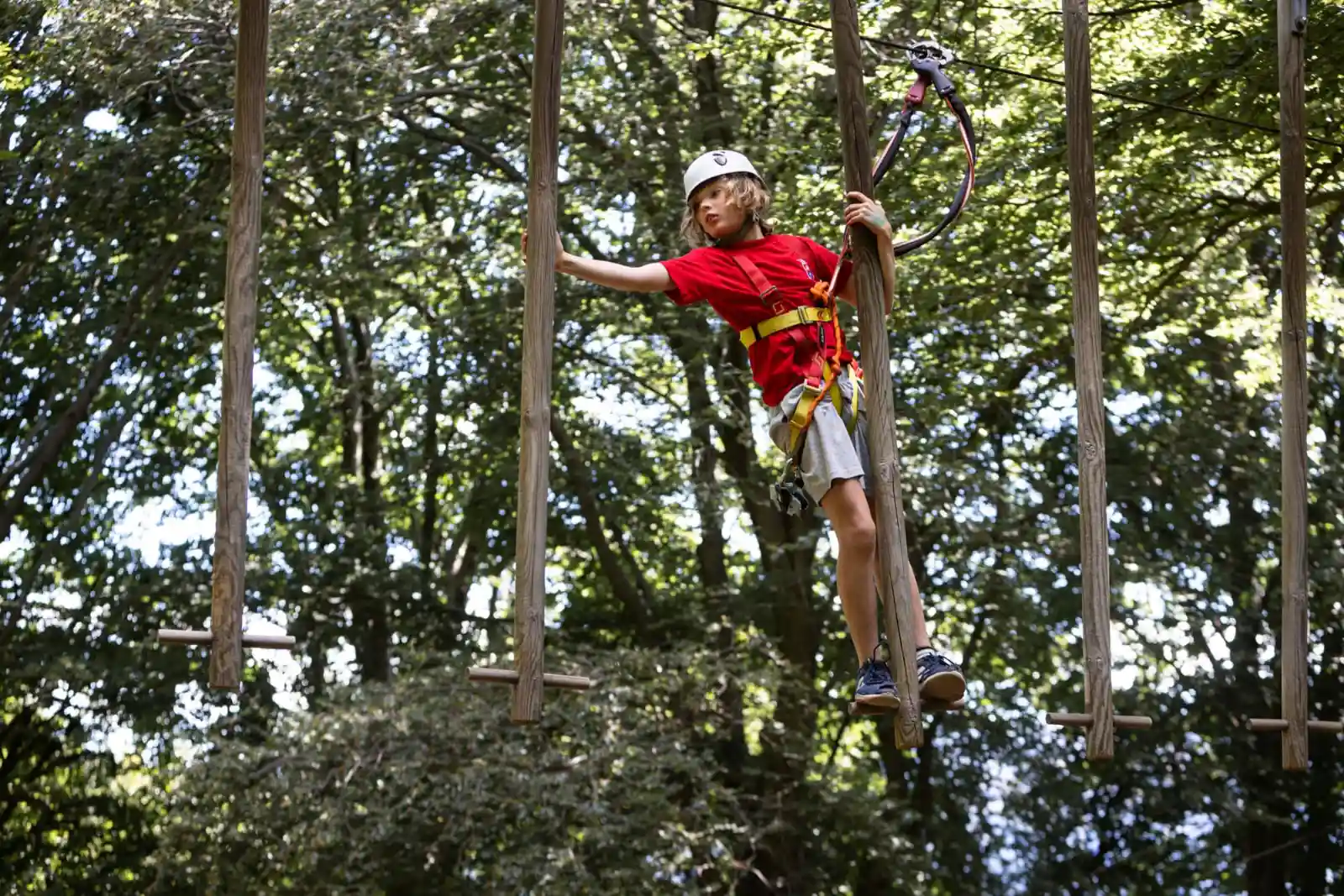 Big-Kid Trip
Our oldest CDE students, the 10-year-olds, went on a special trip to the Monte Tamaro Adventure Park on August 7 and had a great time taking on the high ropes course.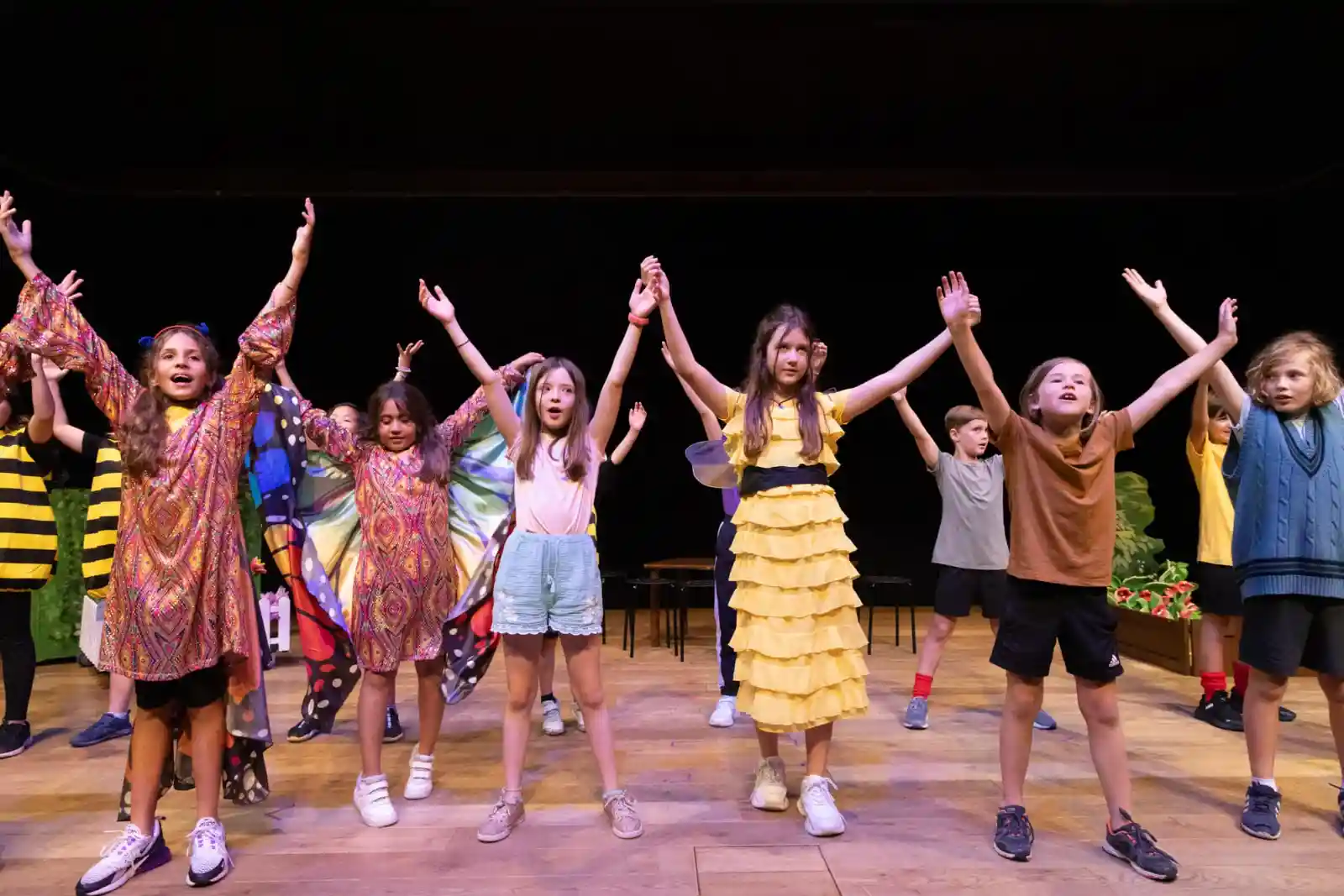 Session Two Arts Festival
Students across all programs performed for their peers and parents during the Second Session Summer Arts Festival. See an archive of the outstanding performances and arts exhibitions.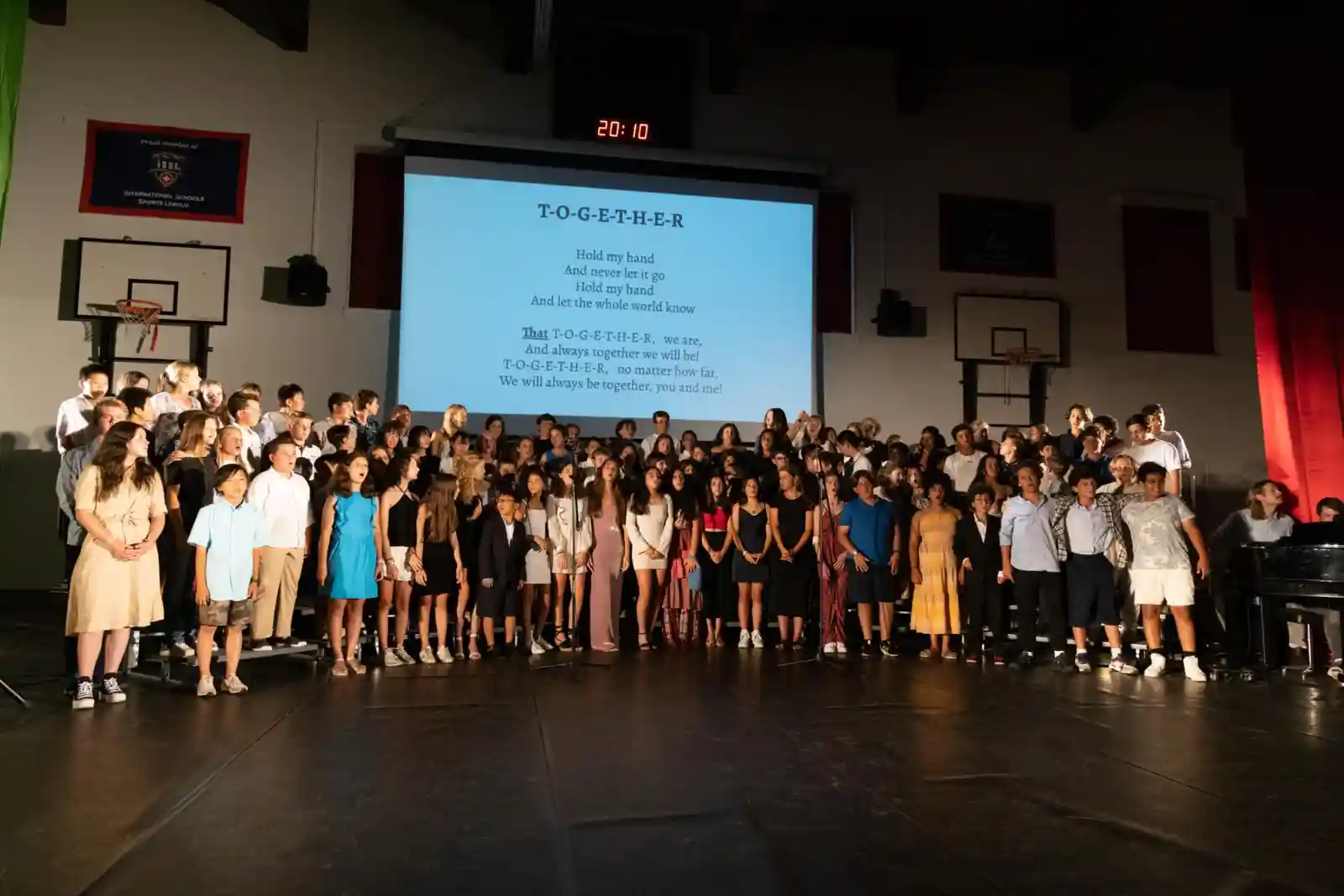 T.O.G.E.T.H.E.R.
The TASIS Summer Programs concluded with a heartfelt rendition of the TASIS song, "T.O.G.E.T.H.E.R." Our summer students and staff went their separate ways on August 12, but as the song goes, "Always together we will be."