The weather has turned crisp and snow has begun to accumulate on the peaks in the distance. From baseball to dance, chemistry to art, and sunset to moonrise, we take a photo-driven look at the past month at TASIS.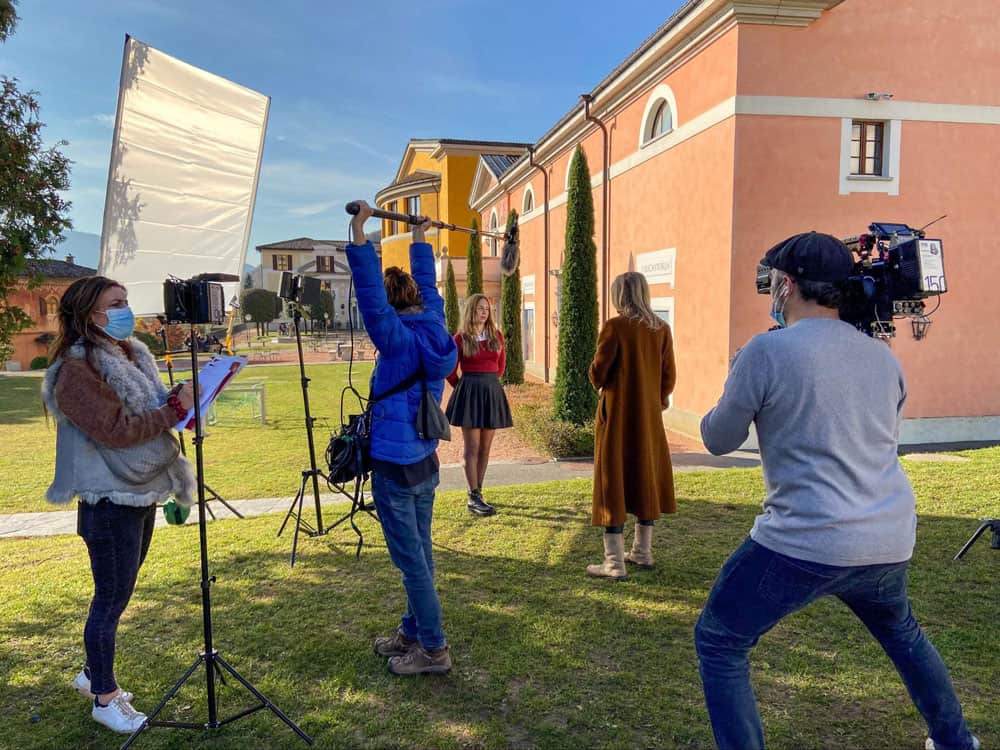 TASIS in the News
Camera crews were on campus November 2 to interview TASIS faculty members and students about the 2020 US presidential election. Visit our blog to find out how to watch news coverage by SRF's Kulturplatz and RSI's Il Quotidiano.
---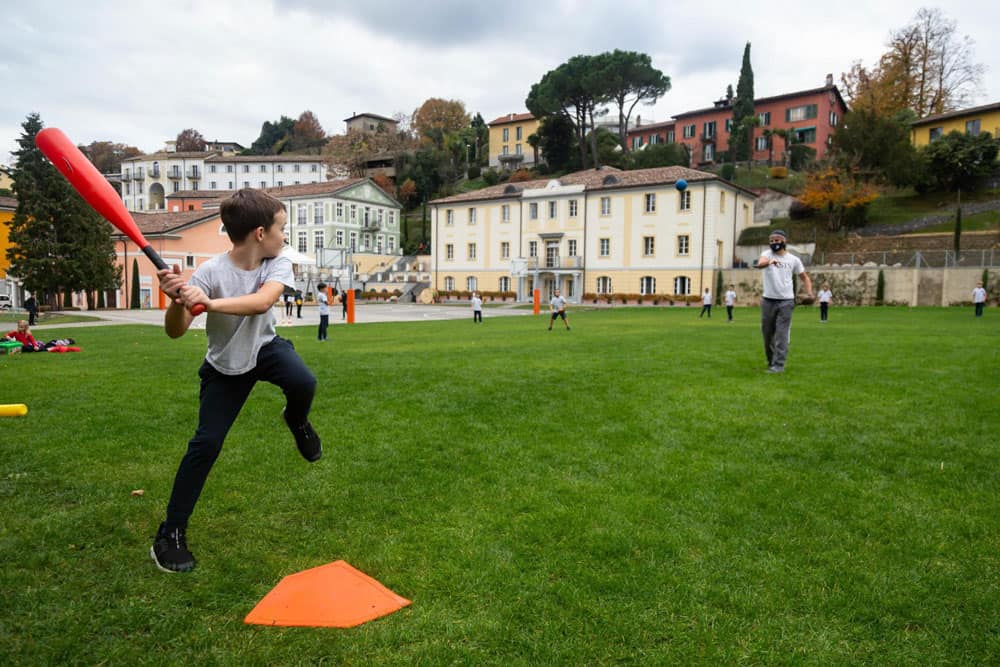 Swinging for the Fences
Elementary School students enjoyed a game of baseball on campus as part of the ES After-School Program. Visit our SmugMug page to see more photos.
---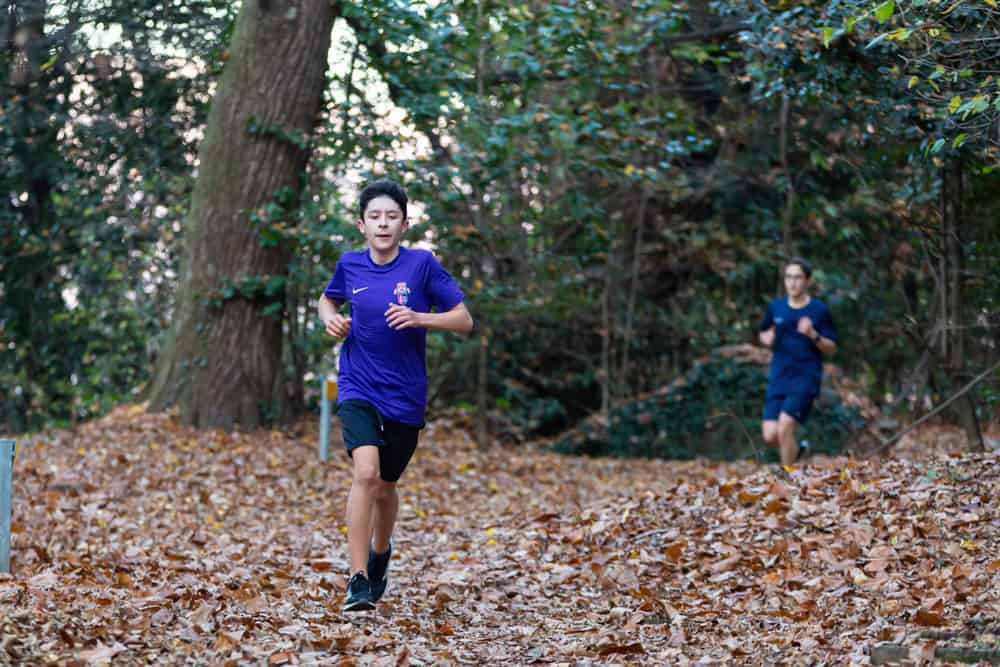 Team 5k
Members of the Cross Country team concluded their season with a 5k time trial on the wooded trails near campus. Coach Danny Schiff and Coach Greg Birk, devoted members of the impressive TASIS running community, reported many personal records for the team that trained hard all fall. See more photos.
---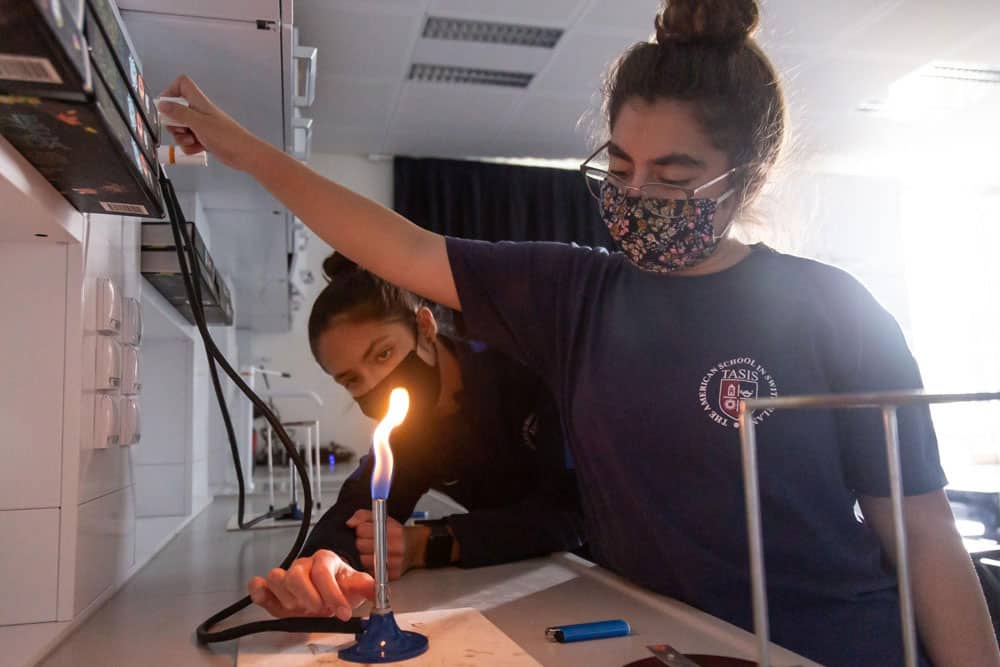 Hands-On Learning
Two Middle School students dialed in their Bunsen burner prior to conducting a laboratory experiment in the Campo Science Center, home to our exceptional and cutting-edge science program.
---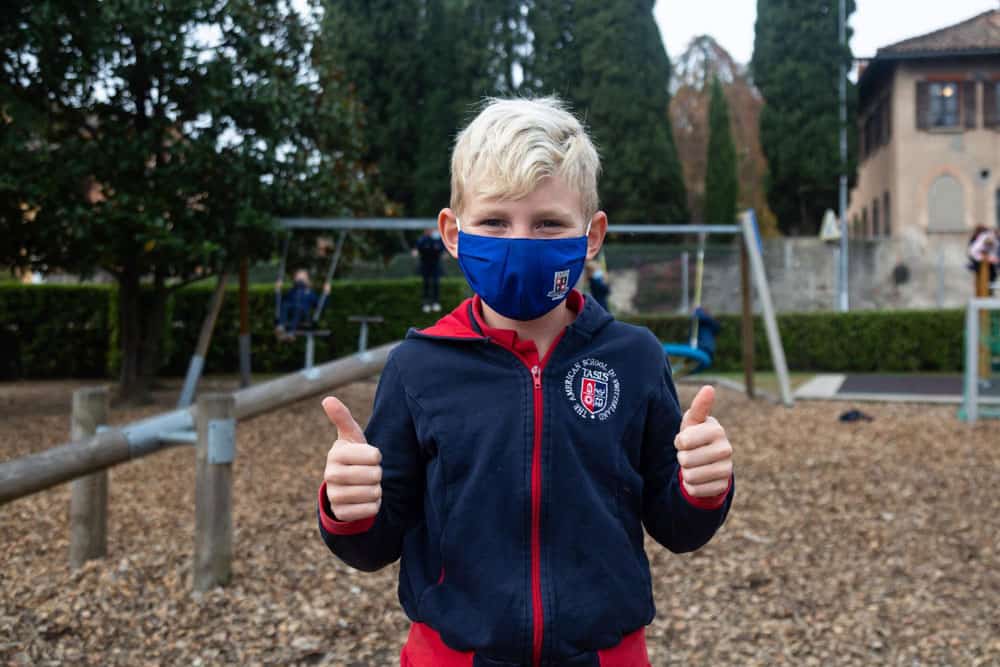 Two Thumbs-Up for TPA Masks
Thank you very much to the wonderful TASIS Parent Association, which donated 950 medical-grade, reusable masks to TASIS students and faculty and staff members!
---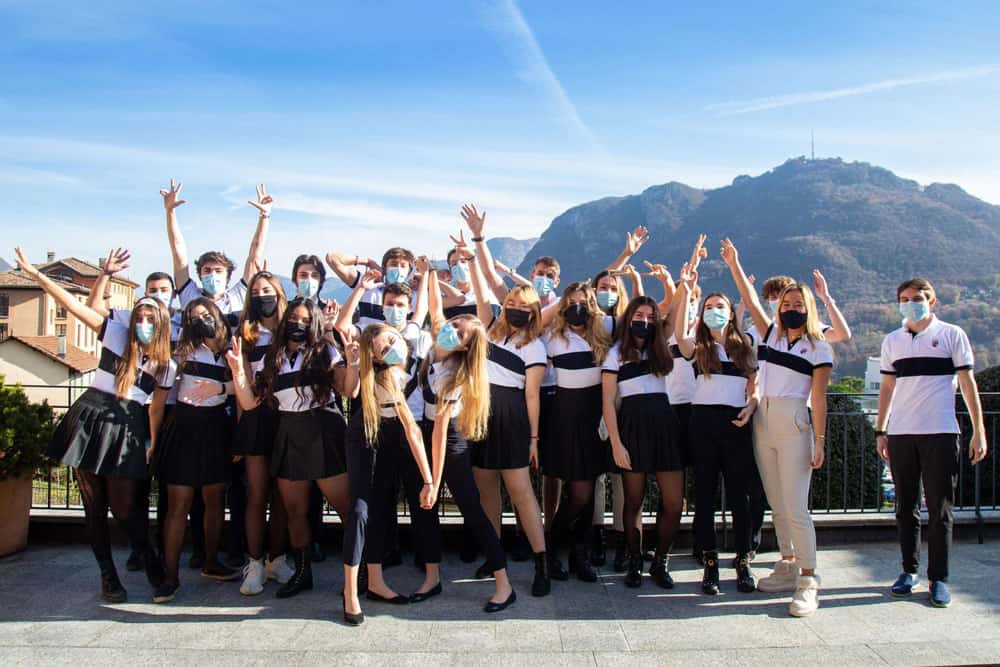 Dorm Leaders
Led by Director of Residential Life Tom Lill, TASIS proctors provide an essential link between students and faculty within the dormitories, strive to welcome new members of the student body, and work to ensure the well-being of students throughout the school community. Meet the 2020-2021 team!
---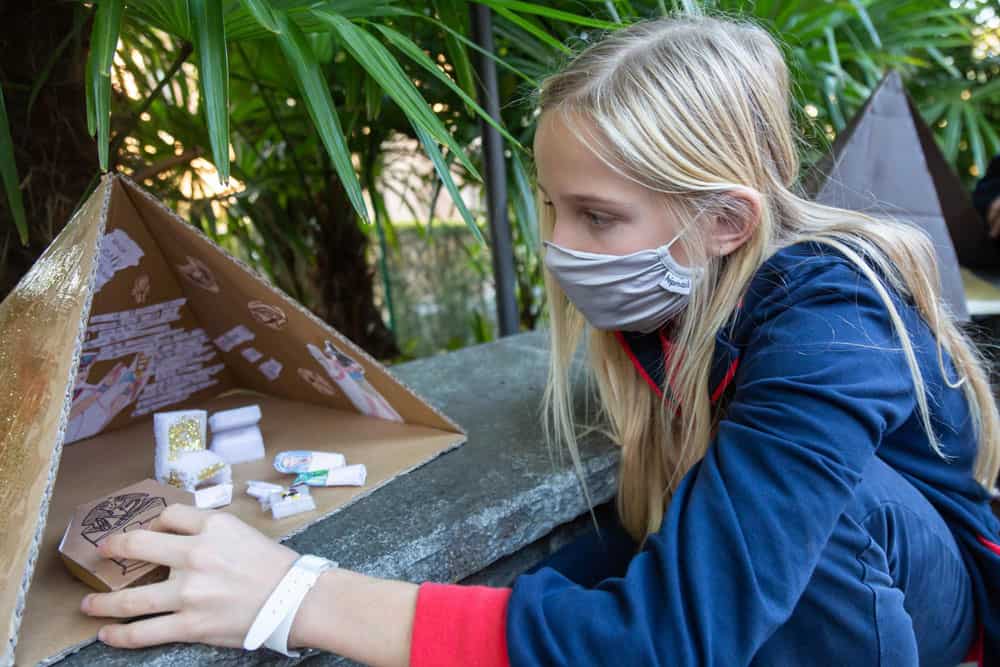 Pyramid Presentations
Sixth-grade students in Mr. Michael Clardy's History class presented their pyramid and ziggurat models to their classmates on November 11. See more photos.
---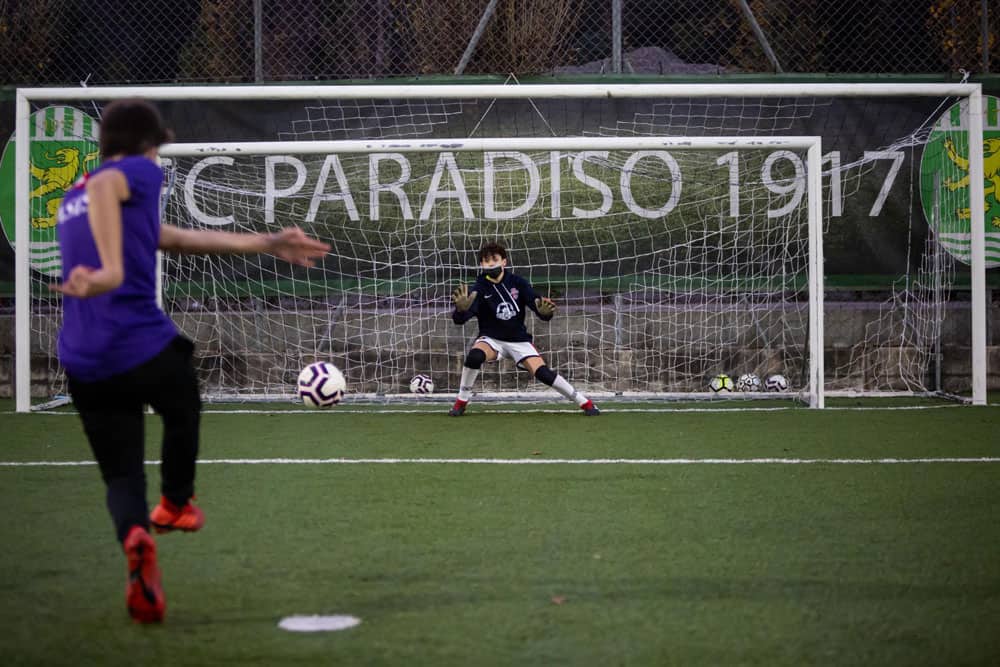 Goal or Save?
Members of the Boys JV Soccer team practiced penalty kicks on the turf field in Noranco on November 12. See more photos.
---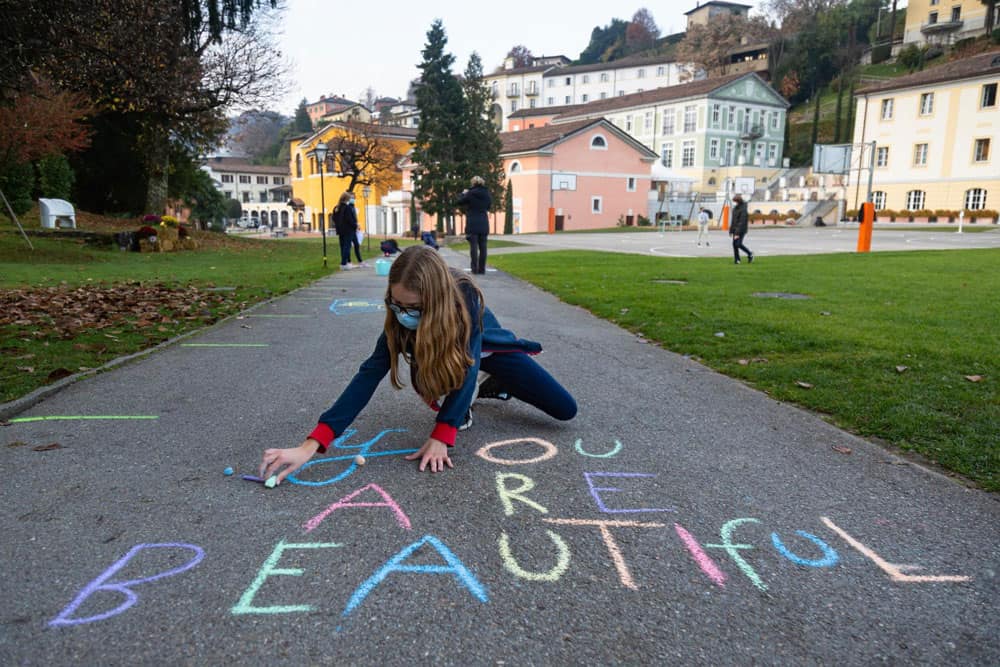 Kindness Chalk Walk
Fifth-grade students helped TASIS celebrate World Kindness Day on November 13 by turning the main path through campus into a Kindness Chalk Walk with messages of positivity and love for all members of the TASIS community.
---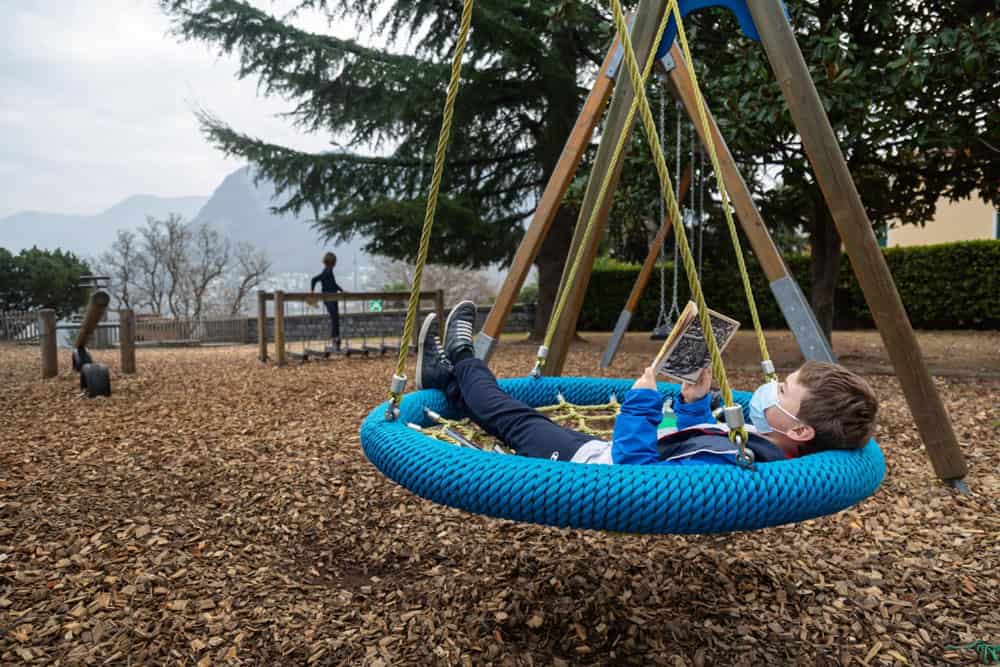 The Good Life
After he and his classmates loaded up on new books from the Elementary School Library, one third-grade student found a comfortable spot in the Hadsall Playground to enjoy a collection of "scary" stories. See more photos.
---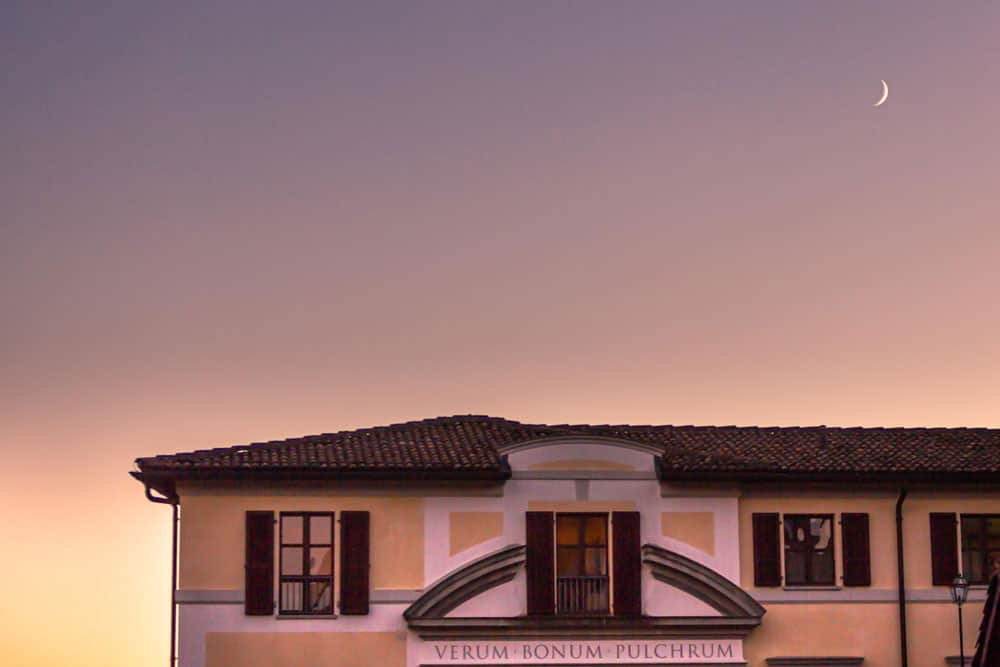 Verum, Bonum, Pulchrum
On November 18, a golden sunset faded to deep purple to reveal a crescent moon above the M. Crist Fleming Library. Above the library doors is emblazoned the TASIS motto of truth, goodness, and beauty—principles that have guided TASIS since its inception in 1956. 
---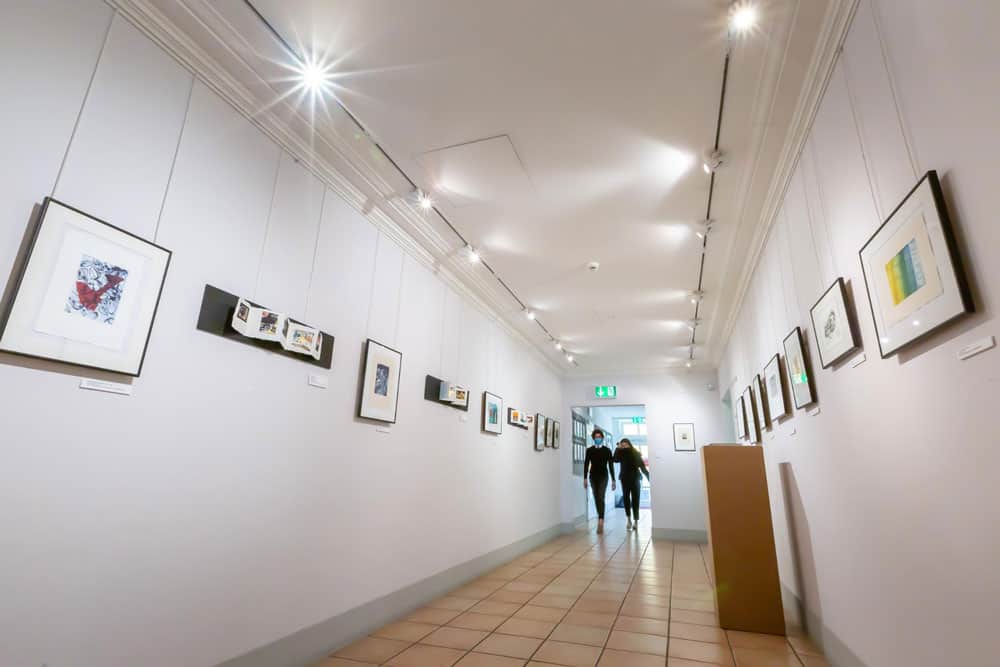 Hasta la vista, baby!
An exhibition featuring work from the printmaking workshop TASIS visual arts students have enjoyed in Granada, Spain, in recent years went on display in the Ferit Şahenk Fine Art Center's Horst Dürrschmidt Gallery this month. 
The exhibition, titled "¡Hasta la vista, baby!," includes student prints from Solar Plate etchings and gravures made in the print studio of master printer Maureen Booth. The show celebrates the diversity of student work and the wonderful opportunity that a week-long, immersive art-making workshop provides to TASIS students in the Advanced, AP, and IB Visual Arts courses as part of the TASIS Academic Travel Program.
---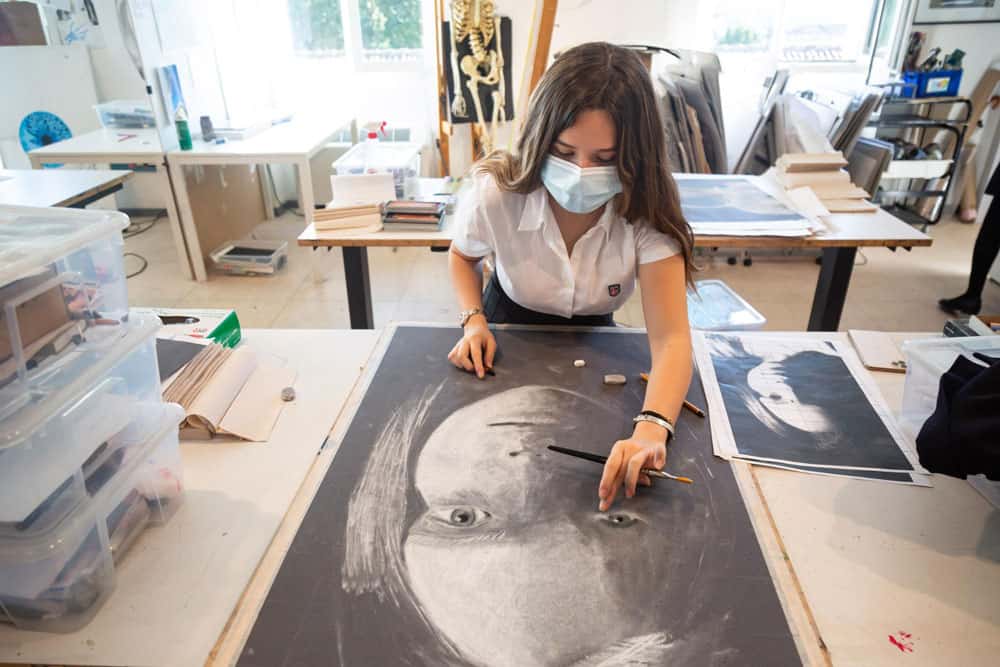 In the Studio
High School artists in Mr. Martyn Dukes' AP Drawing class enjoyed another fine morning in the studio on November 19. See more photos and learn more about the TASIS Fine Arts Program.
---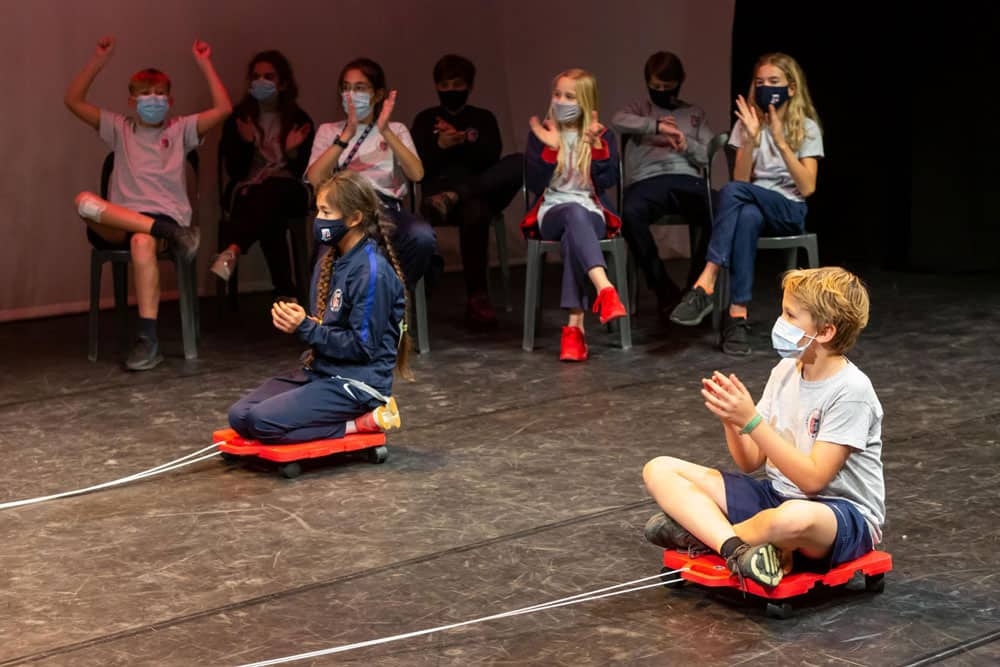 Go-Kart Genie
 The Middle School Theater Club performed "Go-Kart Genie," as well as other student-written skits, for the camera on November 19. Both this performance and the Elementary School Theater Club performance will be available to watch on the TASIS YouTube channel starting on December 9. In the meantime, see more photos from the Middle School's filming day.
---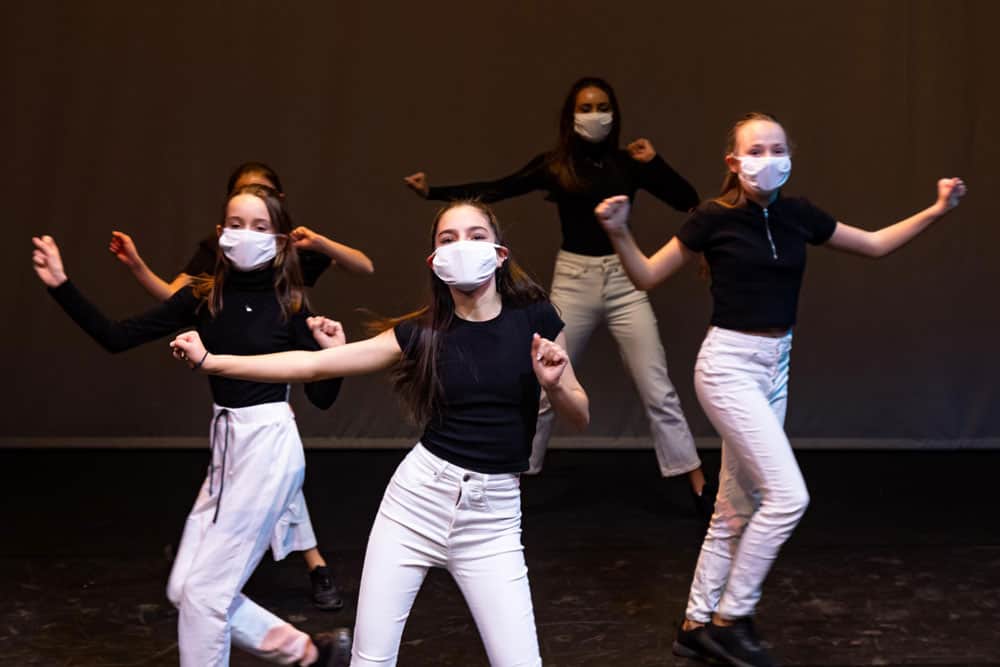 Sweet November
Members of the Middle School Hip Hop Dance Troupe performed their routine during a recording session of the Sweet November Dance Company's annual fall showcase. A video of all the Company's performances—which included dances by the Hip Hop Troupe, the SNDC Contemporary Quartet and Duet, Elementary School dancers with aerial accompanists, several student soloists, and TASIS faculty members—premiered on the TASIS YouTube channel on November 30. See more photos.
---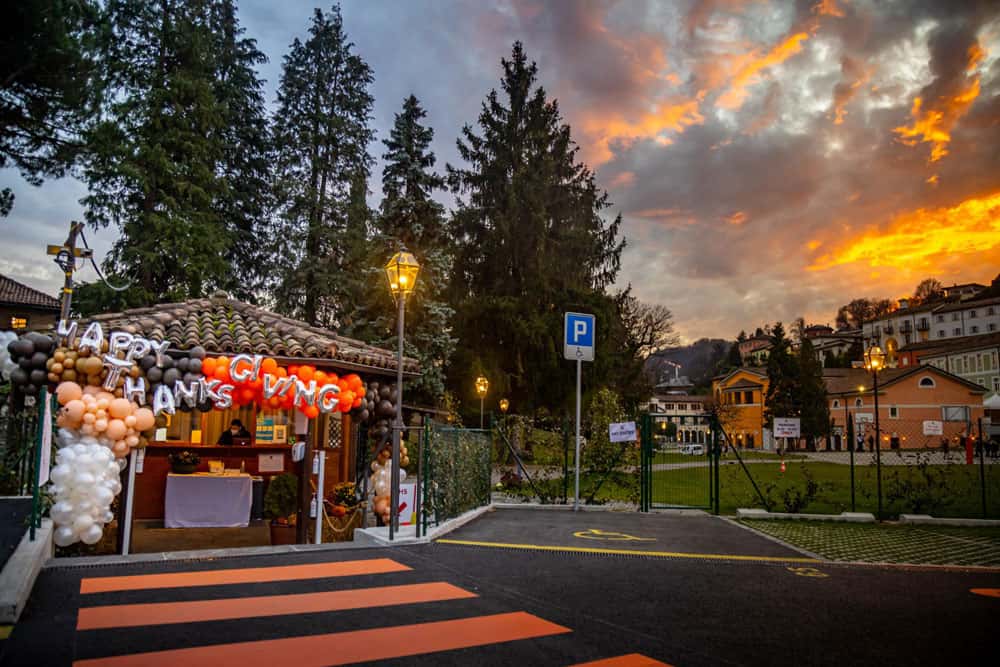 Sun Sets on November
Thank you to the TASIS Parent Association for decorating the Gazebo with balloons for the final few days of school before students and faculty recessed for the Thanksgiving Holiday!