From two beautiful moving-up ceremonies and the conclusion of an outstanding academic year to a 20-year reunion and the start of the renowned TASIS Summer Programs, we offer a photo-driven look at the past month at TASIS.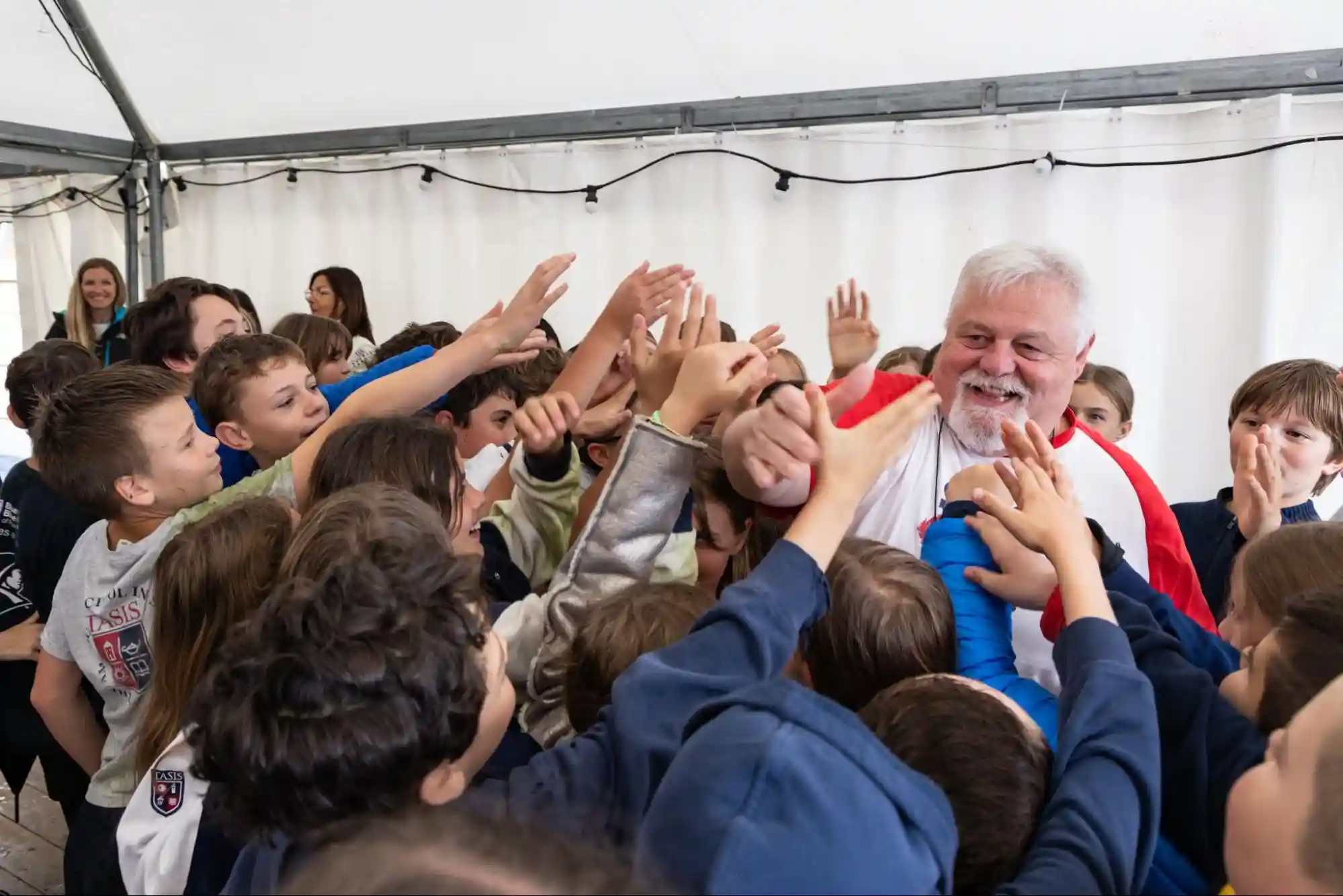 A Fond Farewell
On the day of his retirement, Elementary School Physical Education teacher and 2013 Khan-Page Master Teacher Award recipient Mr. Giorgio Volpi bid farewell to his last cohort of students on the Kay Hamblin Terrace. The entire Elementary School turned out to say goodbye and serenade Mr. Volpi with a classic TASIS song.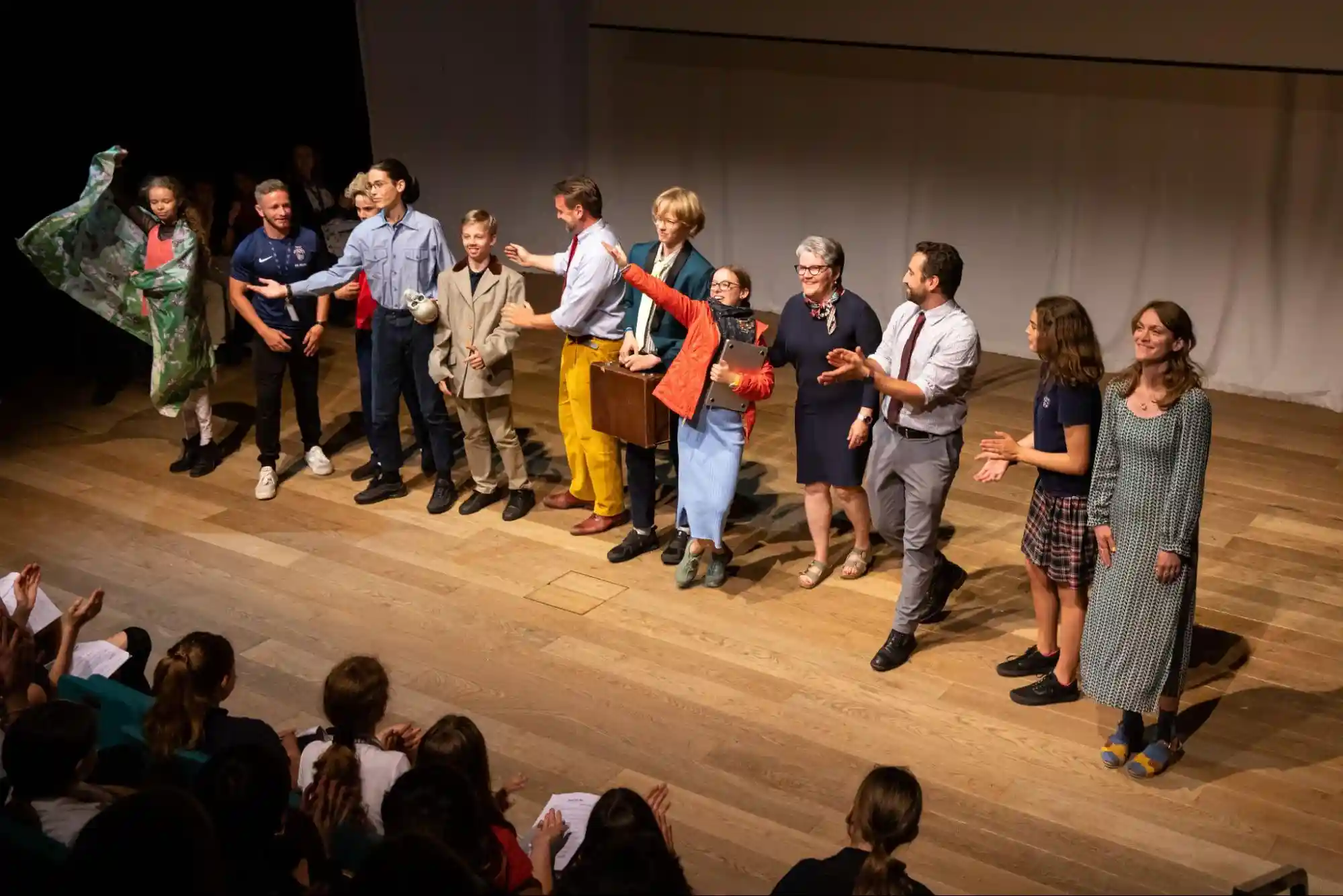 Au Revoir But Not Good Bye
The entire Middle School convened in the Palmer Cultural Center for a touching Farewell Assembly on June 1.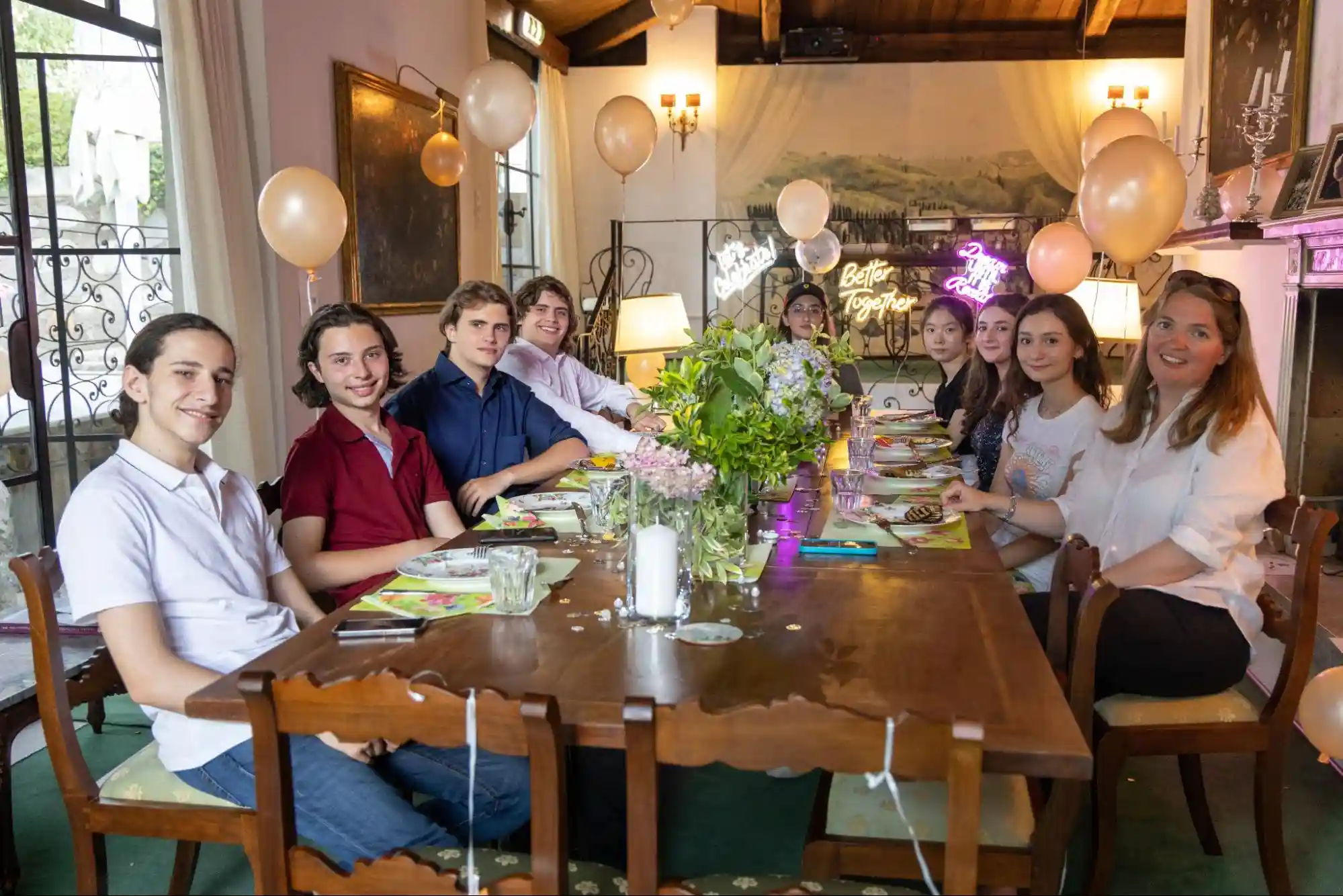 A Year to Celebrate
The High School Robotics Team gathered in Casa Fleming for a banquet on the evening of June 2 to celebrate a season full of successes—including a trip to the 2023 Vex Robotics World Championship!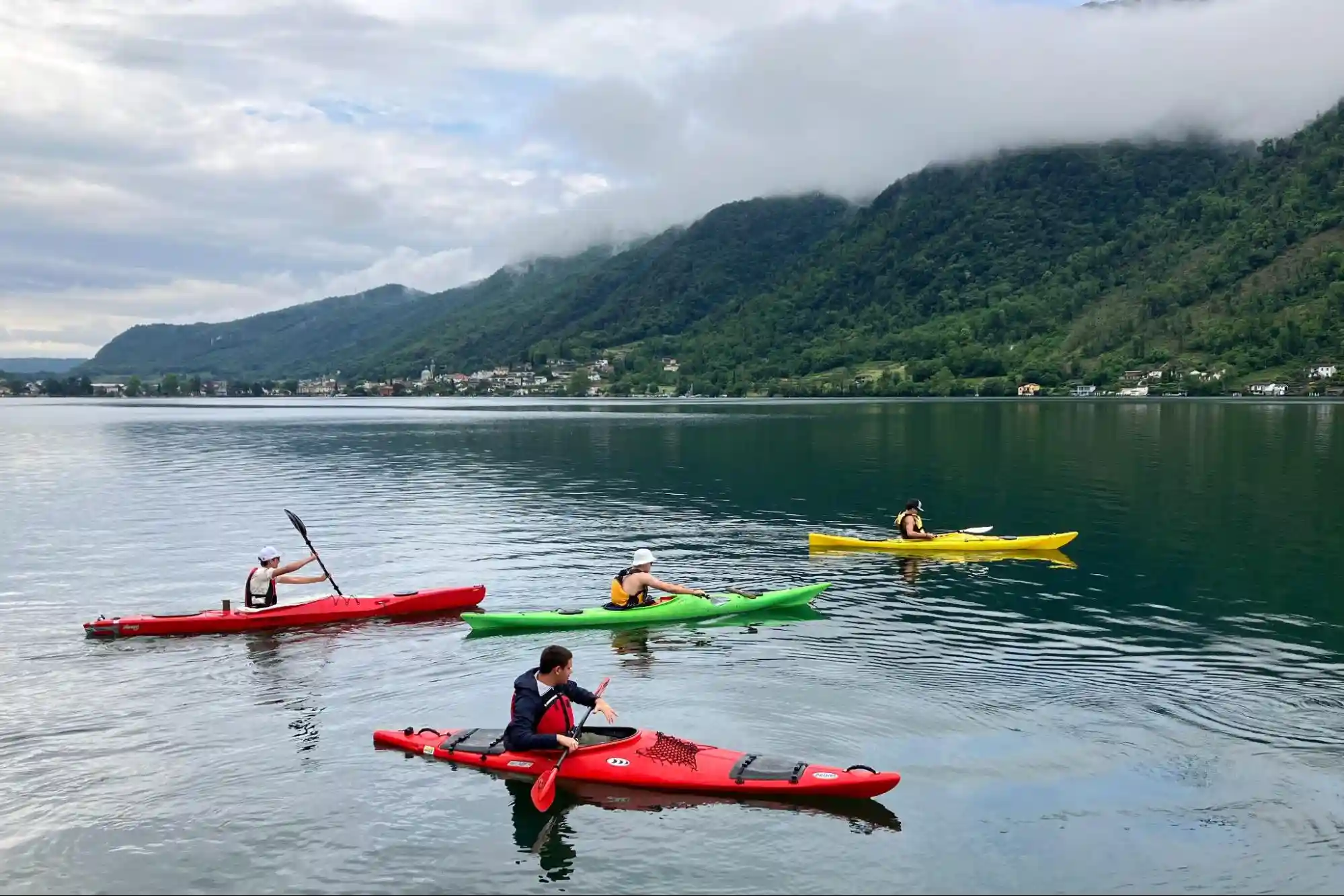 Avid Adventurers
High School students pursuing the Duke of Edinburgh's International Award embarked on a practice kayak expedition across Lake Lugano on June 3 in preparation for their official silver-level Adventurous Journey this coming fall.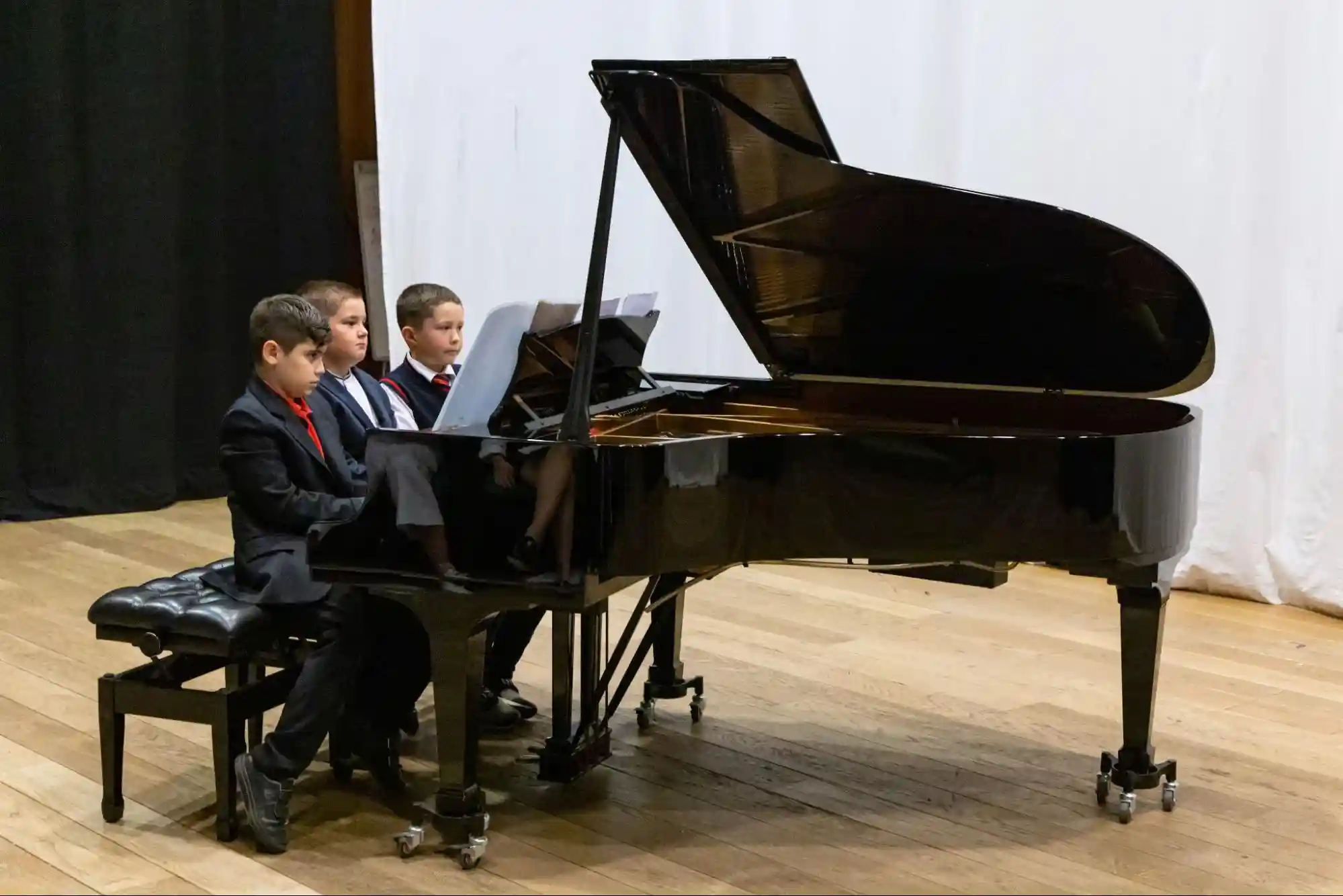 Young Pianists
Students from the piano studio of Ms. Angela Perini performed in the Palmer Cultural Center on the afternoon of June 5.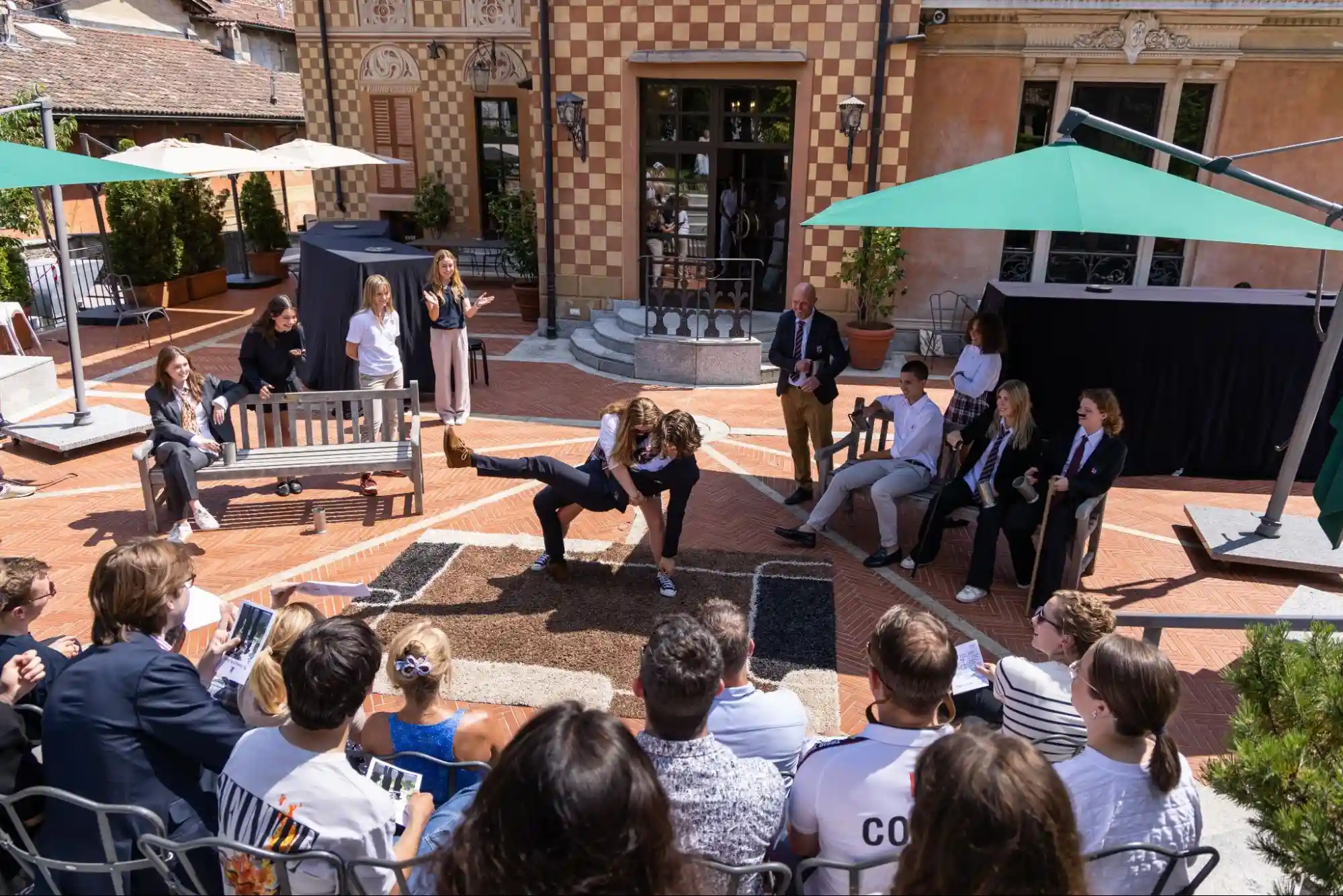 Shrewd Actors
High School students in Mr. Bill Dalton's AP Language and Composition class performed William Shakespeare's Taming of the Shrew for a full audience on the Villa De Nobili Terrace on June 6.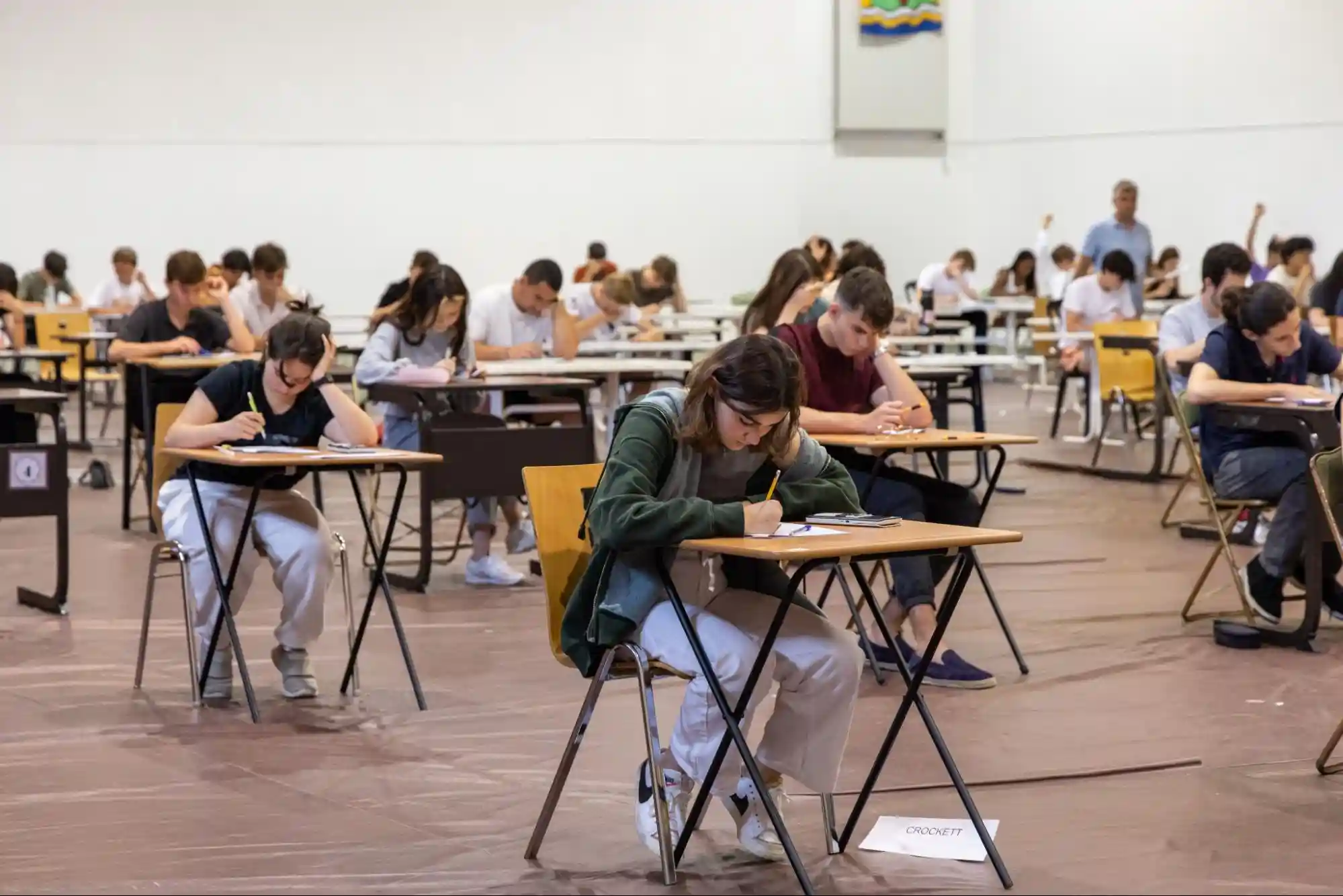 Putting Their Knowledge to the Test
The last week of school was full of final exams for High School students.
Sports Day
Middle School advisor groups spent June 6 at the state-of-the-art Centro Sportivo Collina d'Oro competing in more than a dozen fun activities ranging from tug of war and a 50-meter sprint to Zorb soccer and beach volleyball.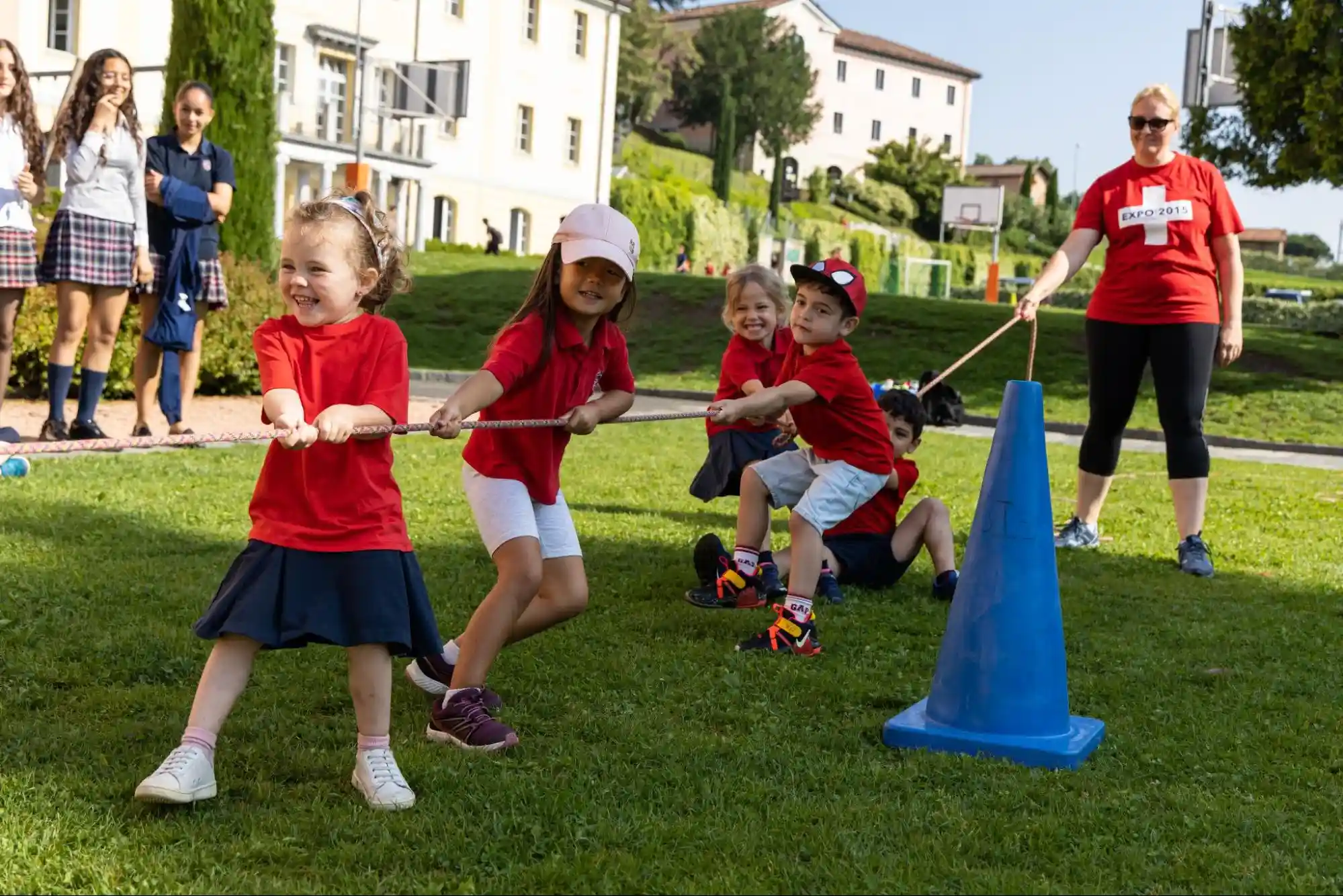 Field Day
Pre-Kindergarten through Grade 1 students kicked off Elementary School Field Day with a series of fun games on the morning of June 7.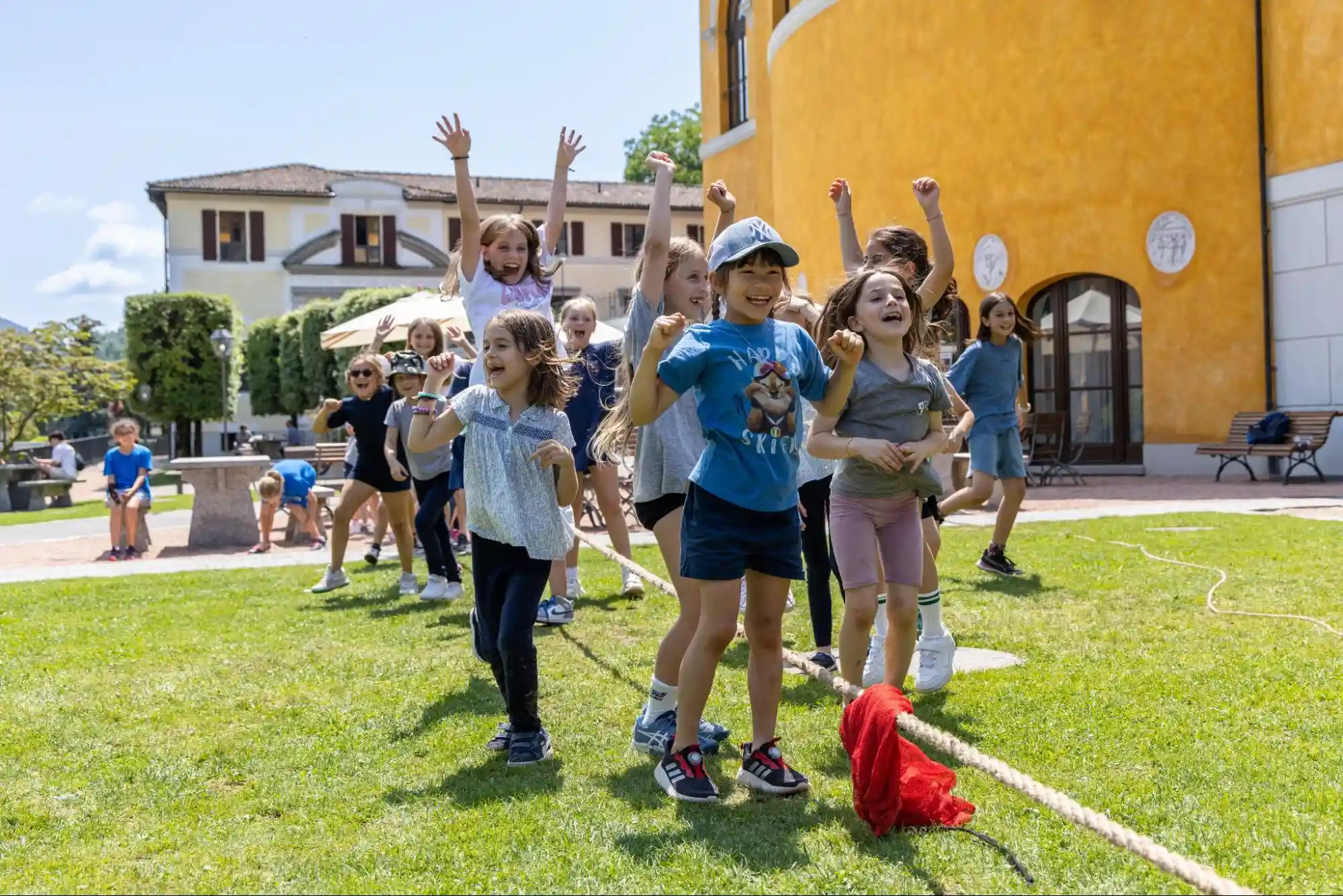 Girl Power
On June 7, 2nd-grade girls celebrated a tug-of-war victory over their boy counterparts during Elementary School Field Day.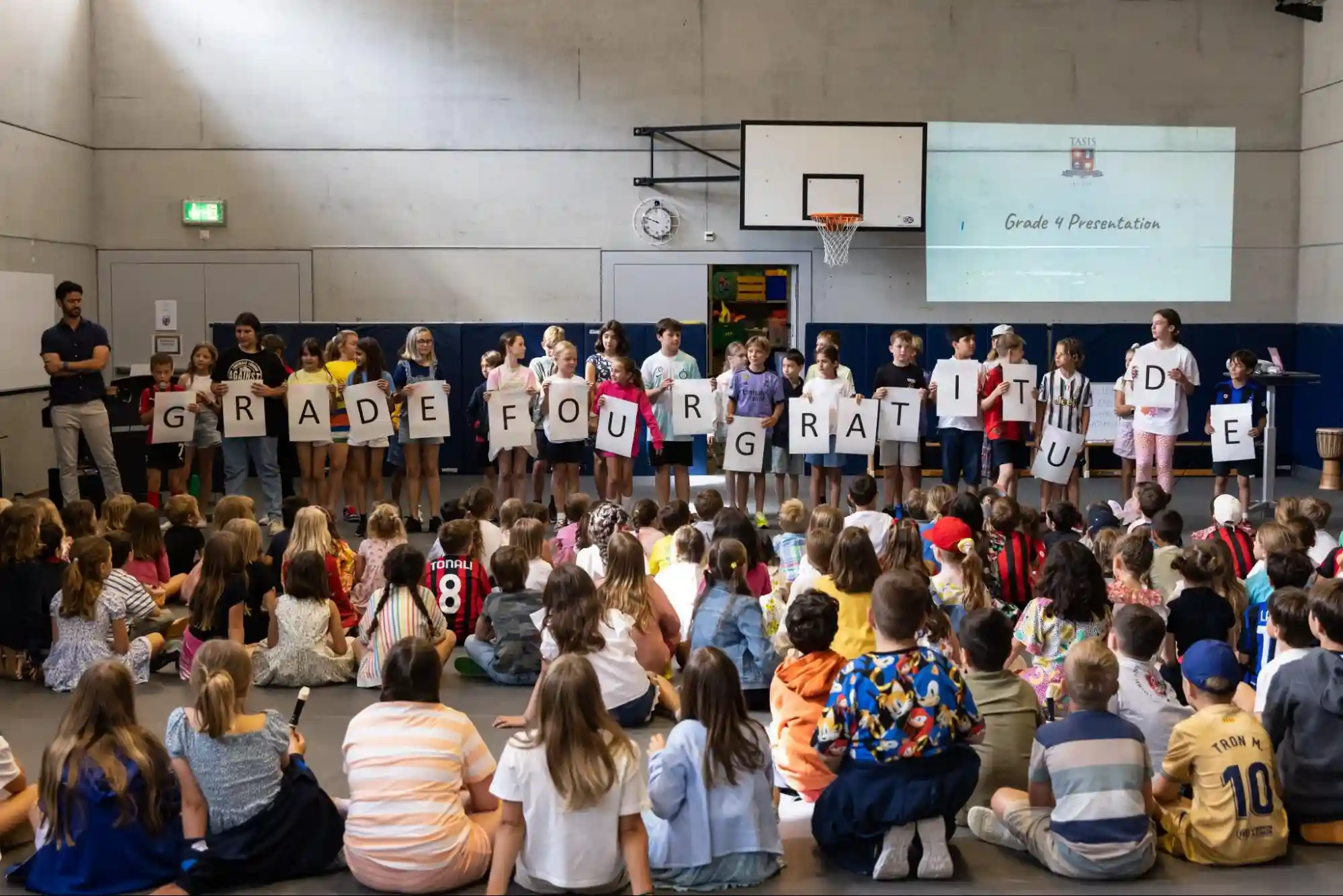 Lots to Share
Students from Pre-Kindergarten through grade 5 gathered in the Palestrina on June 8 for an Elementary School Farewell Assembly in which students from each class presented something they learned or were grateful for this year.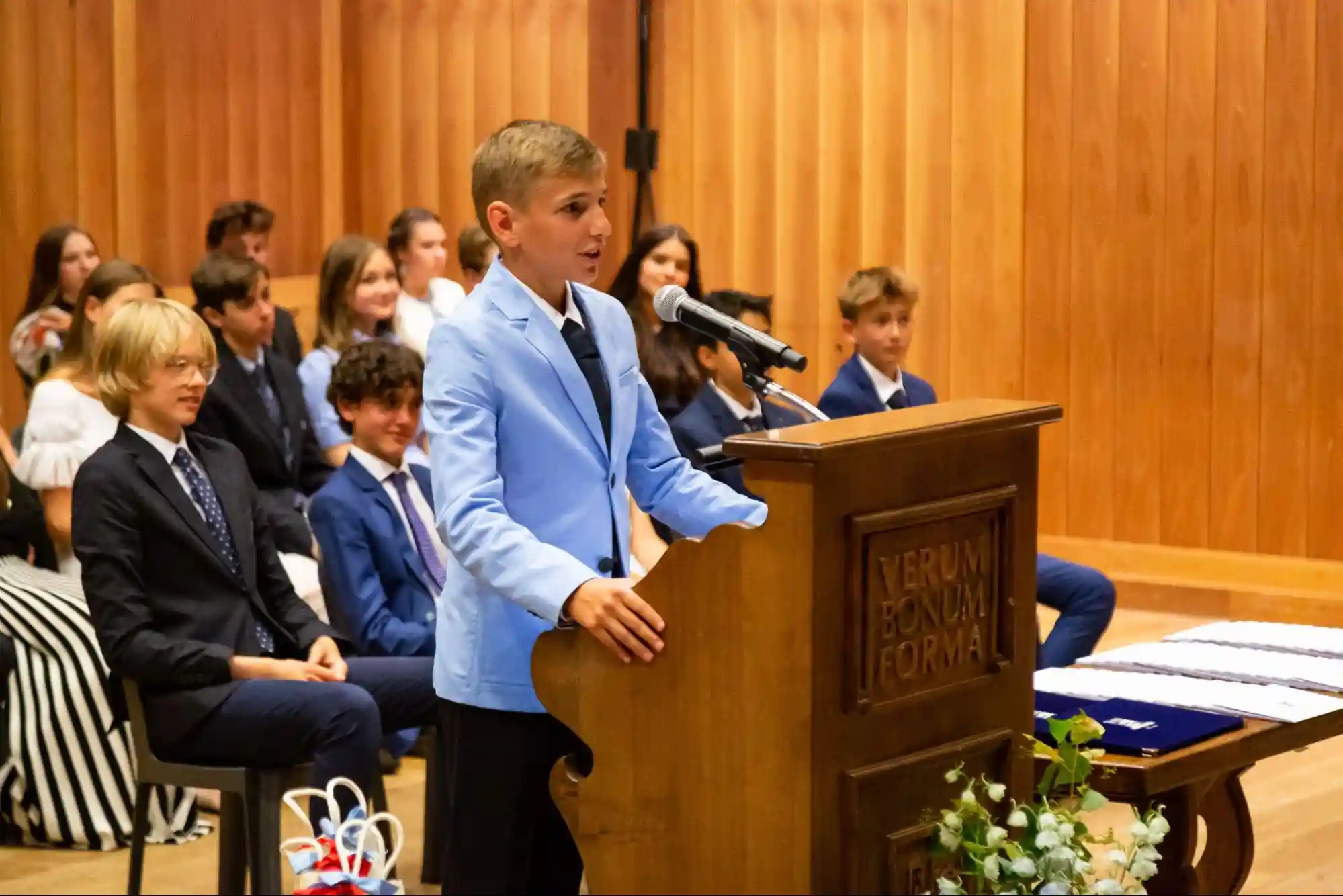 Making the Leap to High School
During their Moving-up Ceremony on June 8, 8th-grade students took time to reflect on their Middle School years before they collected their certificates and officially advanced to High School.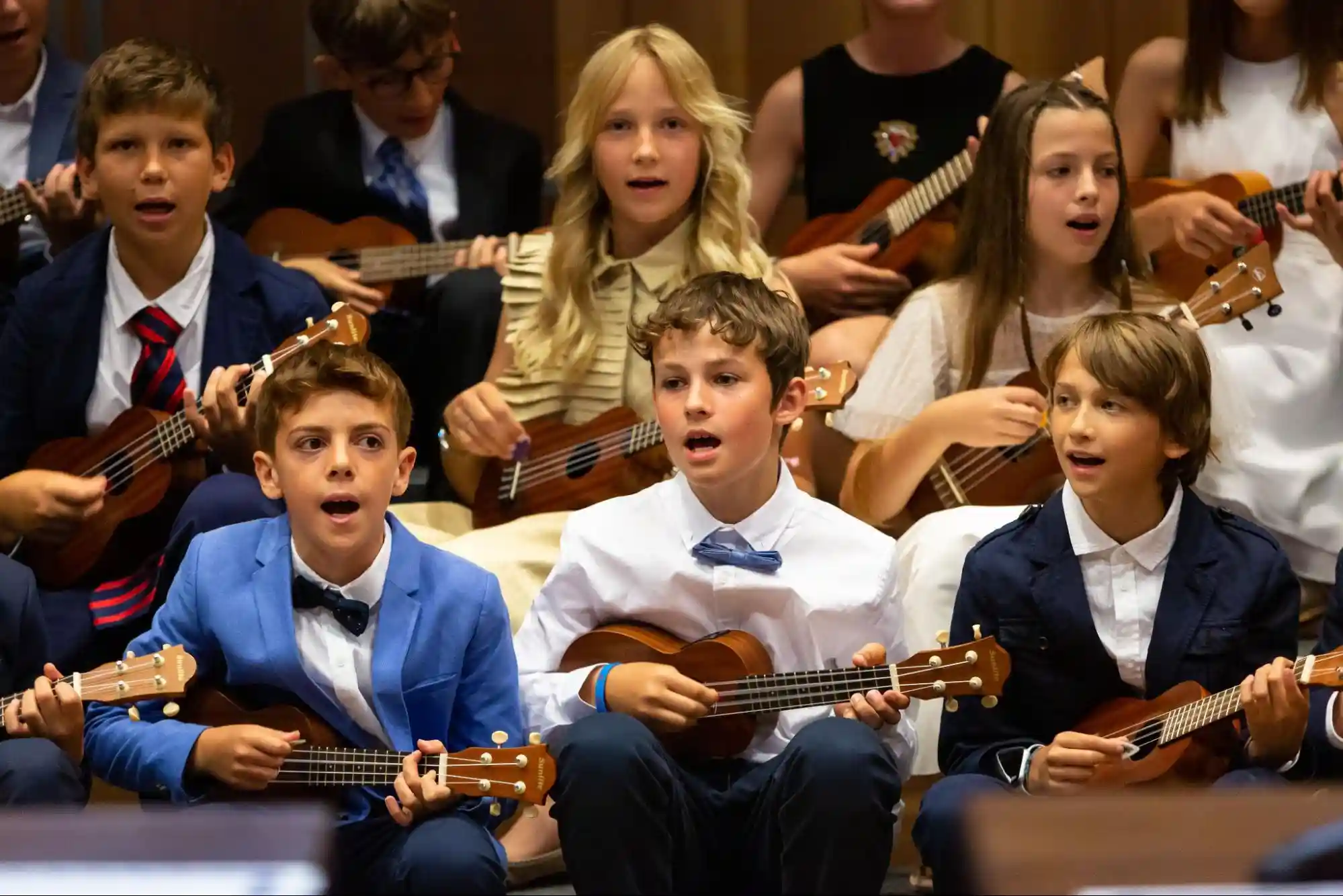 Time to Step Up
Grade 5 students celebrated their final moments of Elementary School by performing two songs together and sharing their hopes for Middle School during the ES Moving-Up Ceremony on June 9.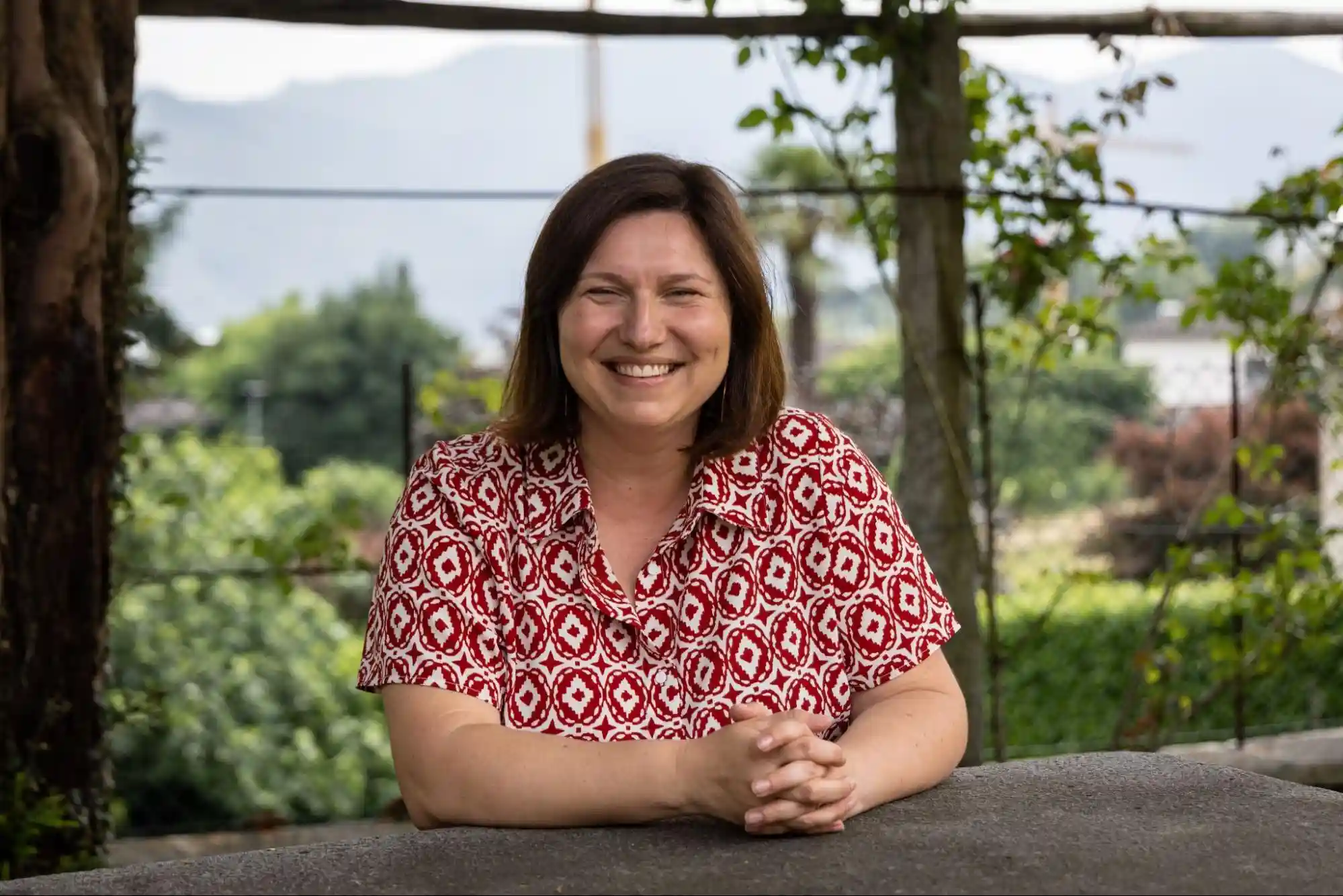 Master Teacher Announced
Congratulations to the 2023 Khan-Page Master Teacher Award recipient, Holly Wiens! Headmaster Christopher Nikoloff announced the selection at the final all-faculty meeting on the afternoon of June 9 and had high praise for the Middle School English/EAL teacher.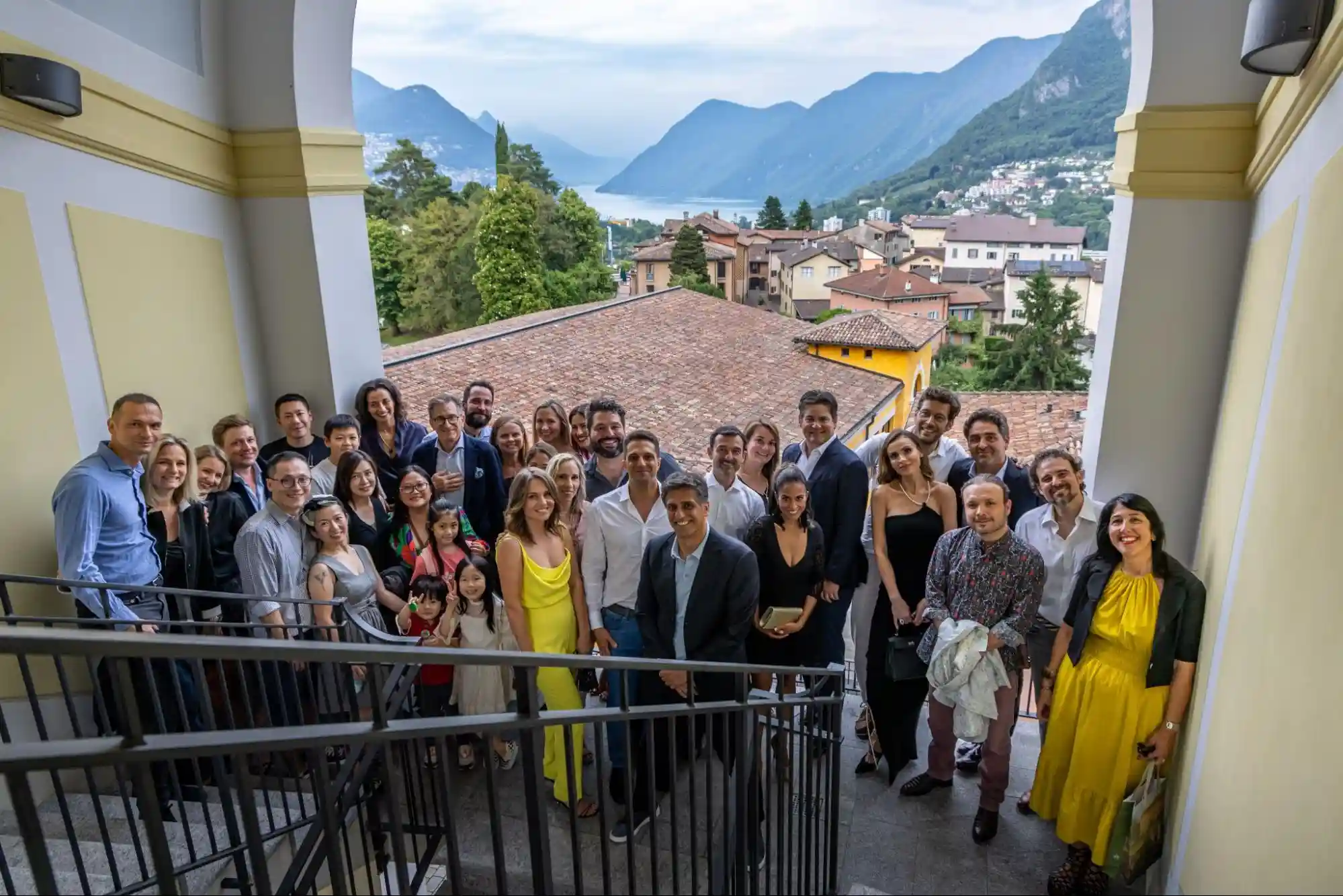 Reunited at Last
After a lengthy delay caused by the pandemic, the Classes of 1999 and 2000 finally had a chance to celebrate their milestone 20-year reunions over the weekend of June 9. The group had a great time celebrating together on campus on Friday evening and enjoyed a number of activities in Lugano throughout the weekend.
Connecting Across Cultures in Cambodia
From June 8–19, 18 High School students and four faculty chaperones participated in a Opsahl Global Service Program (GSP) trip to Cambodia. The group worked closely with PEPY, an organization that aims to empower youth and believes that one has to learn before one can help—and that a wider understanding of Cambodian contexts and related development issues is essential before trying to support change. The TASIS group provided service both in the Cambodian countryside and at local educational facilities in Siem Reap.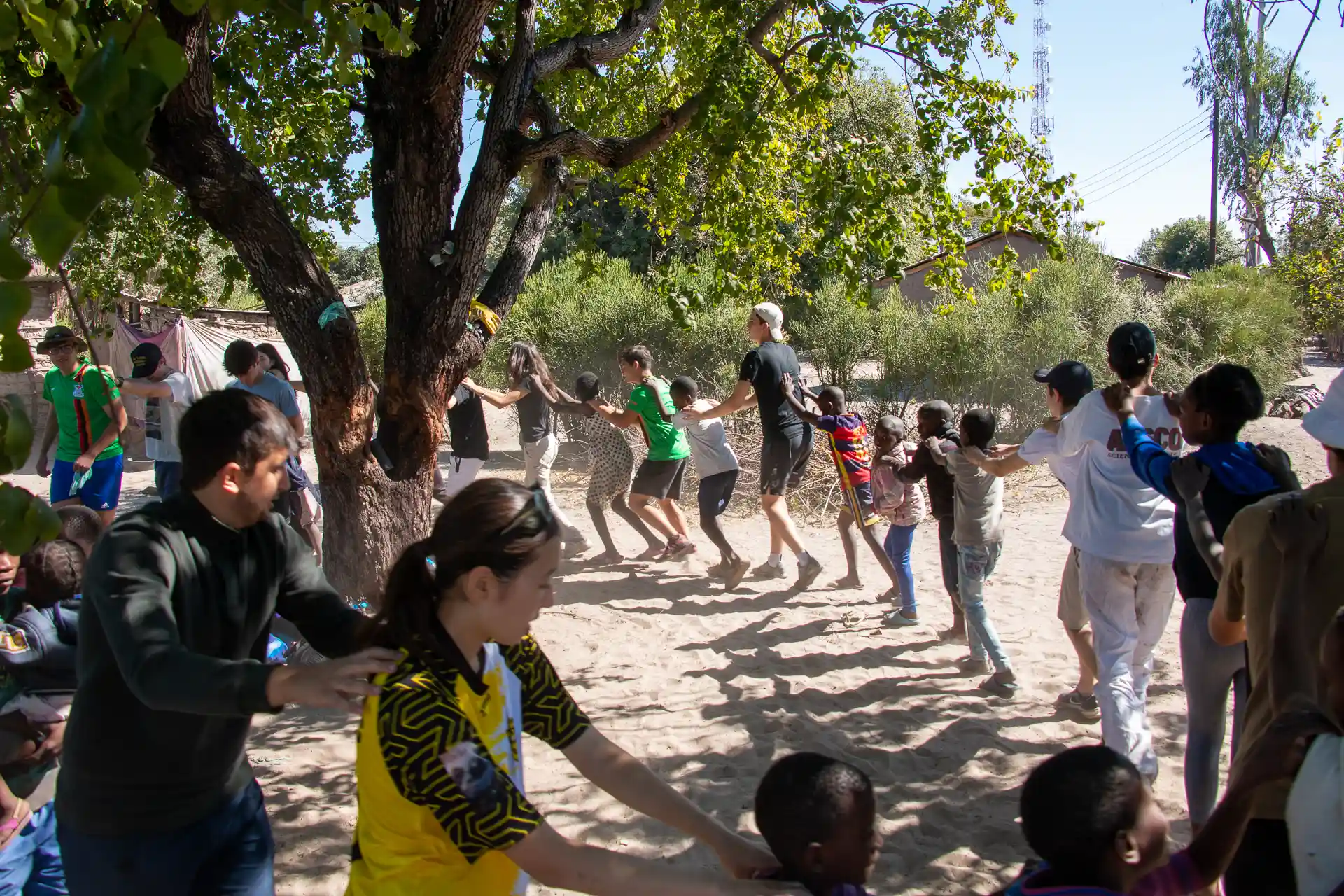 Serving Southern Africa
TASIS students took a break from building a mud hut in Zambia to dance with local children while on a two-week GSP trip this June. On the Serving Southern Africa trip, 17 High School students and four faculty chaperones provided service in both rural and urban communities—helping the elderly, spending time with children at schools, assisting with the provision of medication at a local hospital, planting trees, holding art workshops for street children, and more.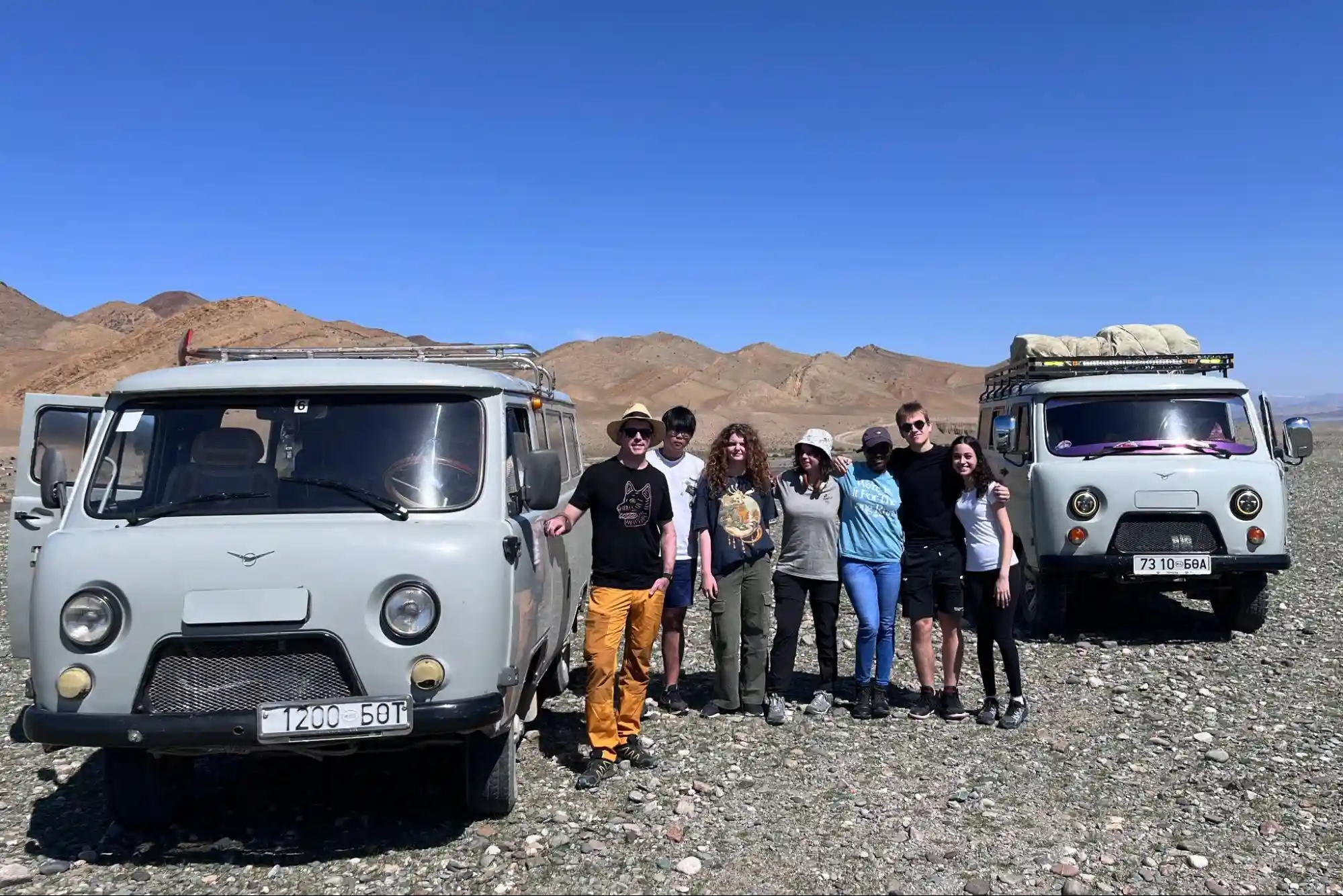 Making a Difference in Mongolia
A group of TASIS High School students and faculty chaperones traveled to Mongolia during the first two weeks of their summer holiday to further solidify the growing relationship between TASIS students and a community of English language learners in Ulgii. The Understanding Ulgii GSP group planned and taught English language lessons to school-age students and interacted with local farmers, community organizers, and children to gain insight into Ulgii culture.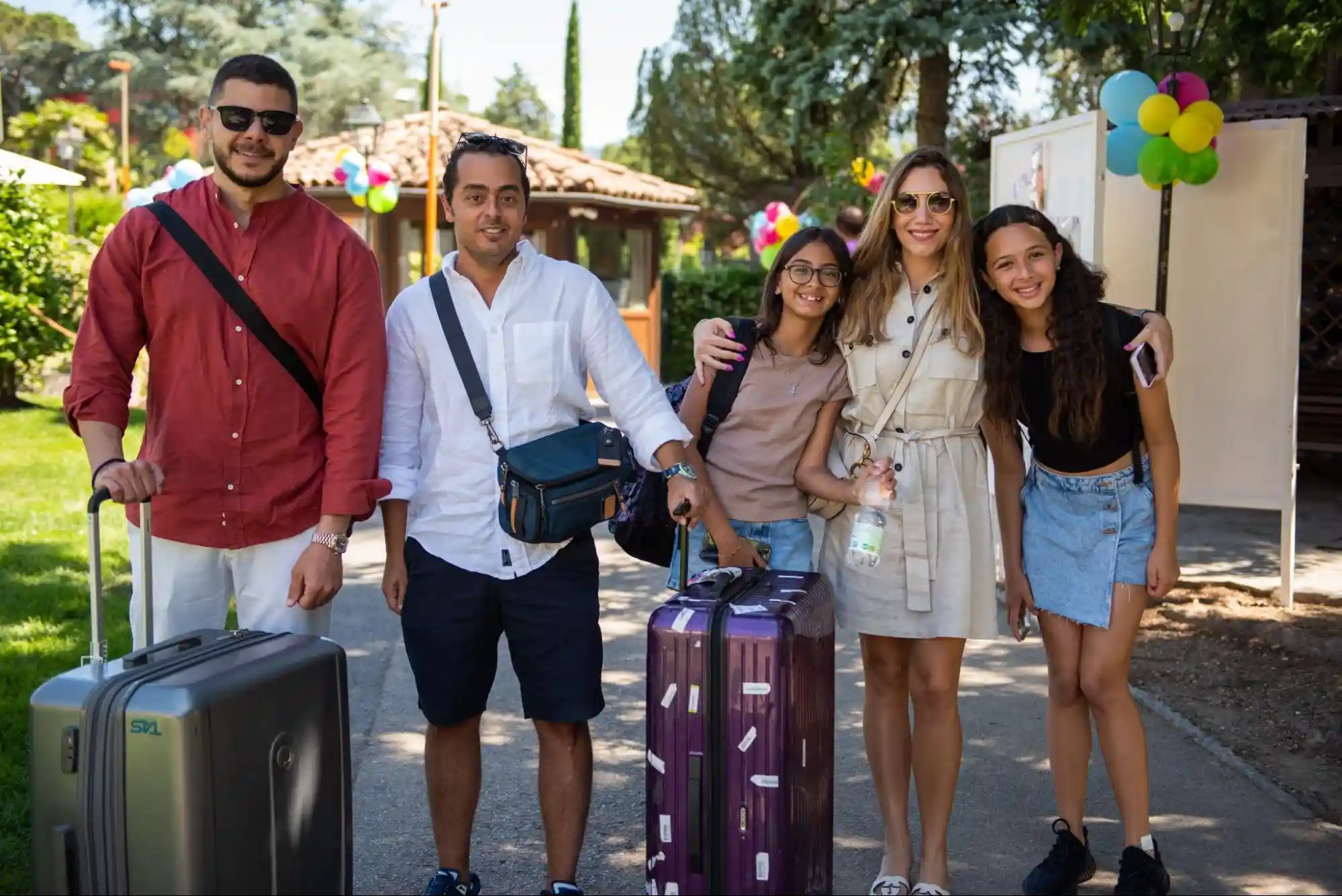 An Exciting Start to Summer
A record number of students arrived on campus on June 24–25 for the start of the 2023 TASIS Summer Programs. Learn more.