From International Week to Carnevale celebrations and plenty of time in the mountains, we take a photo-driven look at the past month at TASIS.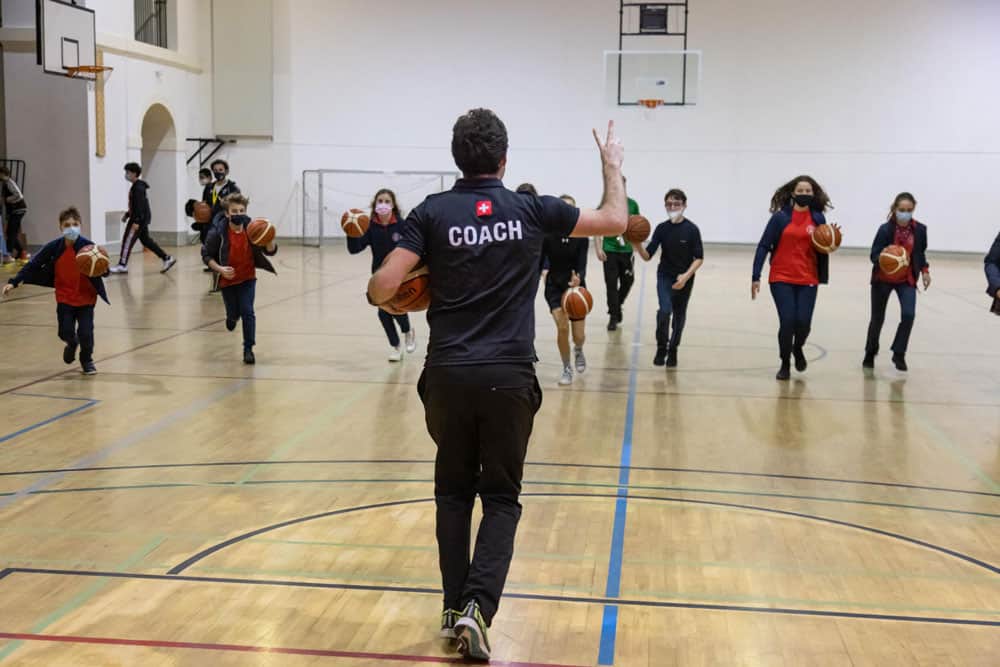 Dribbling Drills
Coach Alex Zanecchia '02 led the Middle School basketball teams through a series of dribbling drills on February 4.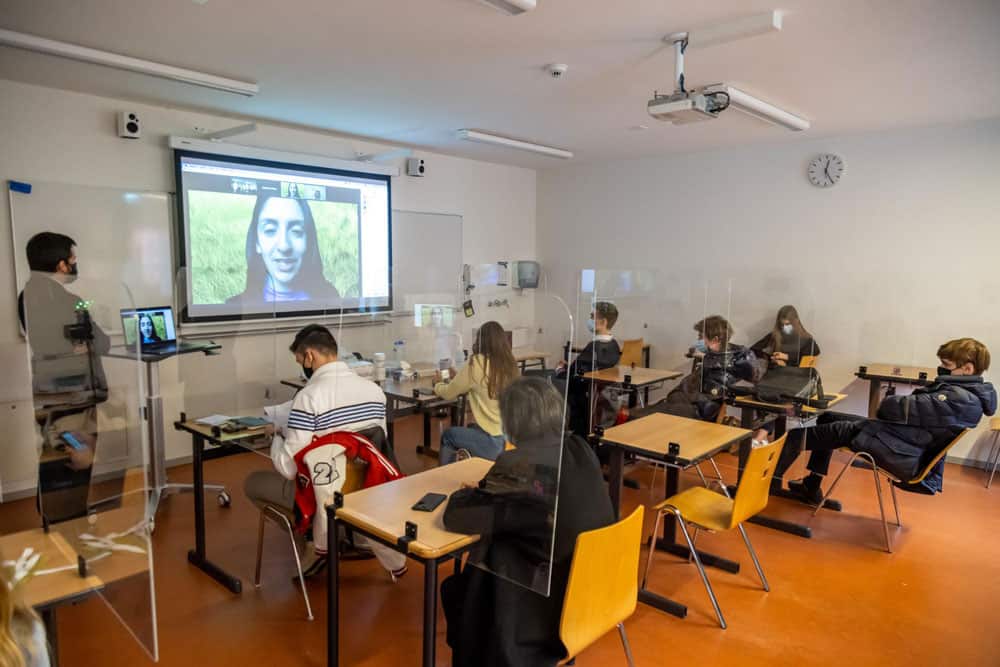 Continued Service
Members of the Moldova Global Service Program group used Zoom to connect with their partners at EcoVisio on February 10. The group used the time to discuss ongoing projects they can support at EcoVisio and to meet two foundational members of its team. "We appreciate your dedication to our village in Moldova," said Liliana Botnaru, co-founder and manager of EcoVillage Moldova. "A visit from TASIS is like an energy boost to the community."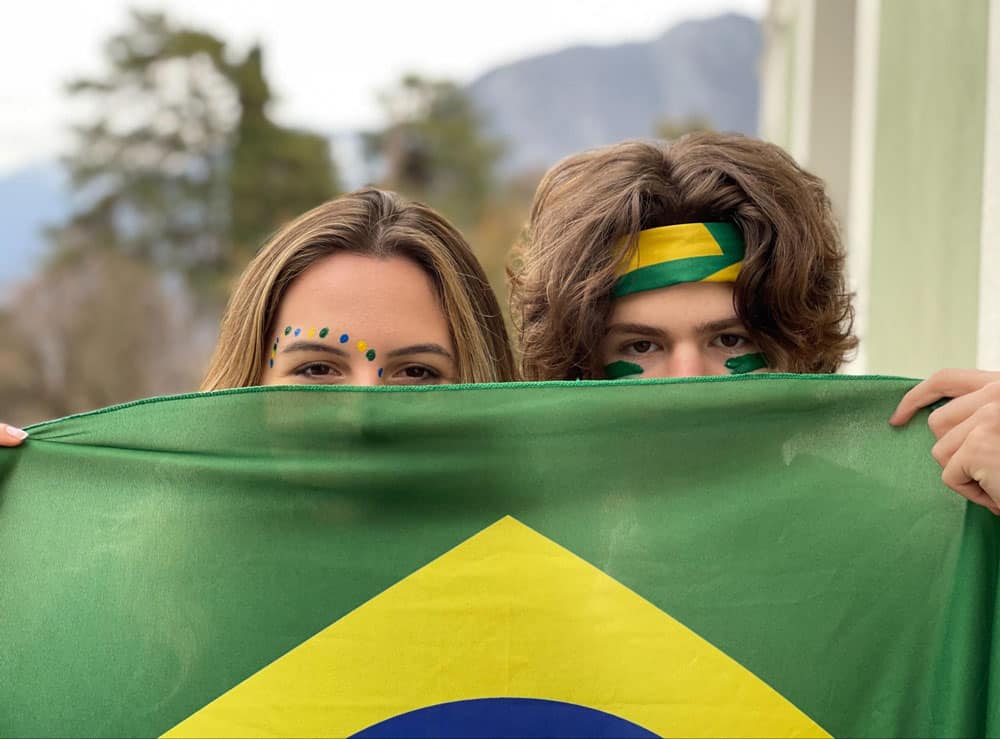 A Treasured TASIS Tradition
While many of the events needed to be modified to comply with the current safety measures in place, International Week 2021 still provided plenty of excitement on campus, with delicious food, themed dress-up days, and a variety of special events brightening everyone's February. 
Parade of Flags Kicks Off the Week
Students from 47 of the 59 nations represented in the 2020–2021 TASIS student body were able to march in this year's parade, which was held outdoors with a limited audience. See the full parade above.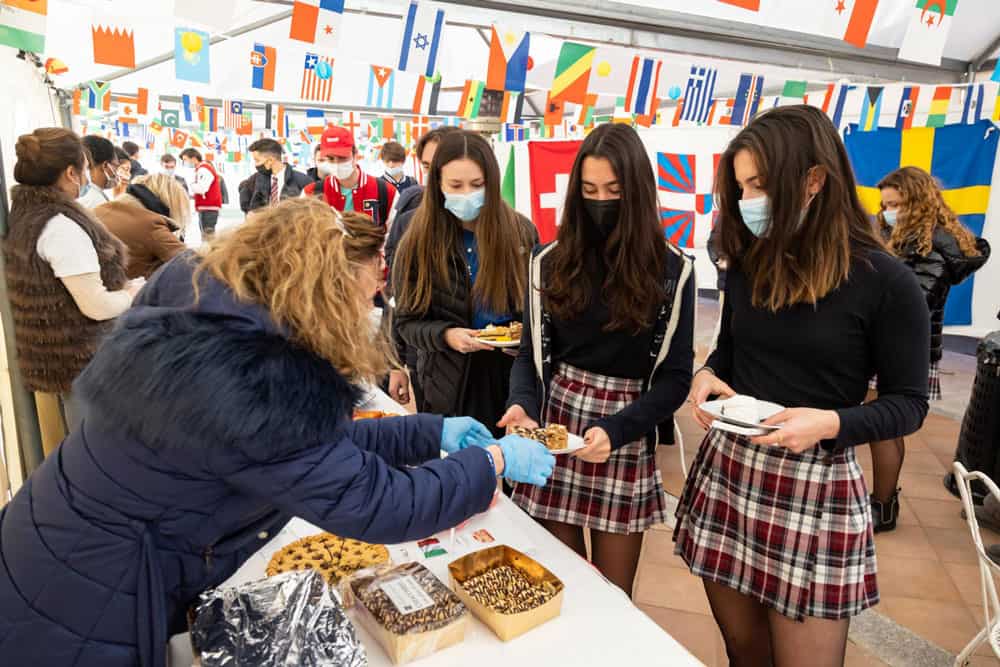 Tastes of the World
High School students had their pick of delicious treats from more than a dozen countries at this year's Cultural Food Tasting sponsored by the TASIS Parent Association.
An Inspiring Collaborative Effort
In celebration of International Week, more than 80 students across all three TASIS divisions contributed to the recording of the audio track and the production of the music video for "Heal the World." See the final product above.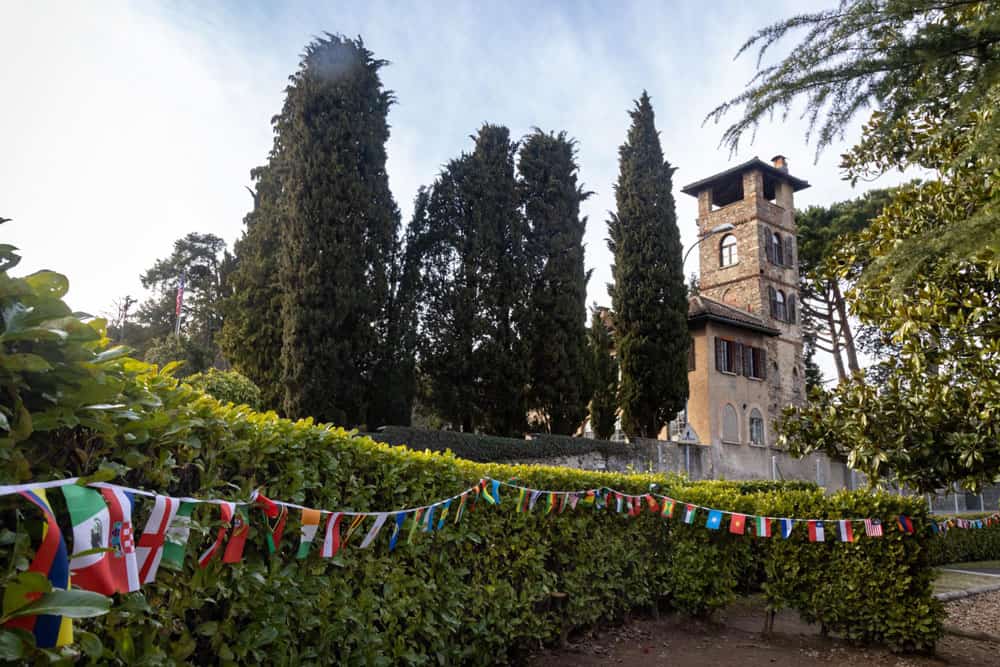 Colorful Campus
The internationalism of the TASIS community was on full display across campus thanks to beautiful decorations provided by the TASIS Parent Association.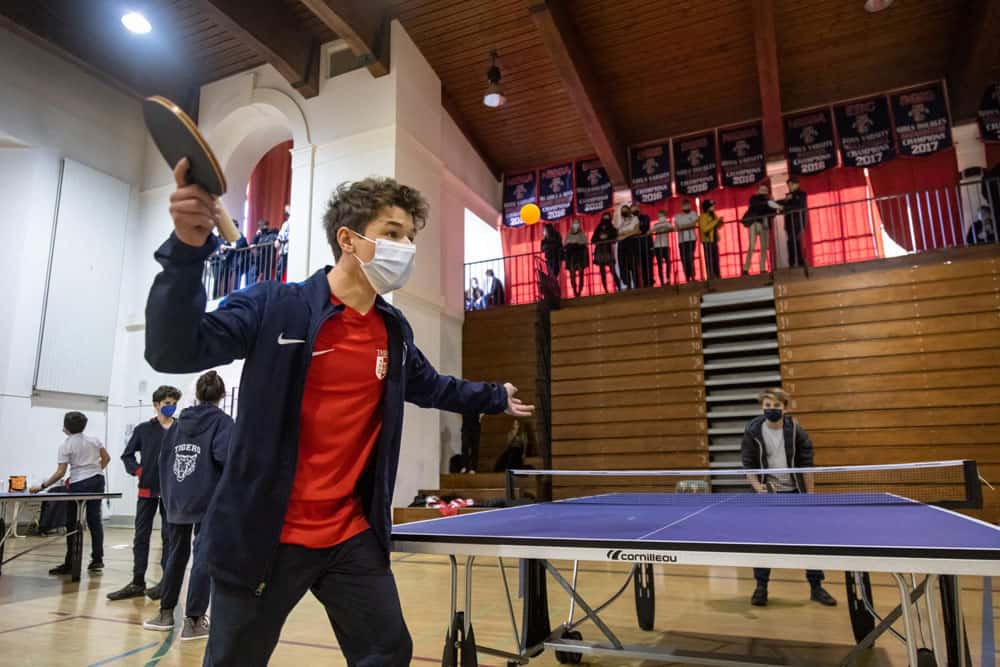 Pinnacle of Ping Pong
On February 11, after several rounds of intense competition, the top four ping pong players in the Middle School reported to the Palestra for the opportunity to compete for the title of Ping Pong "World" Champion.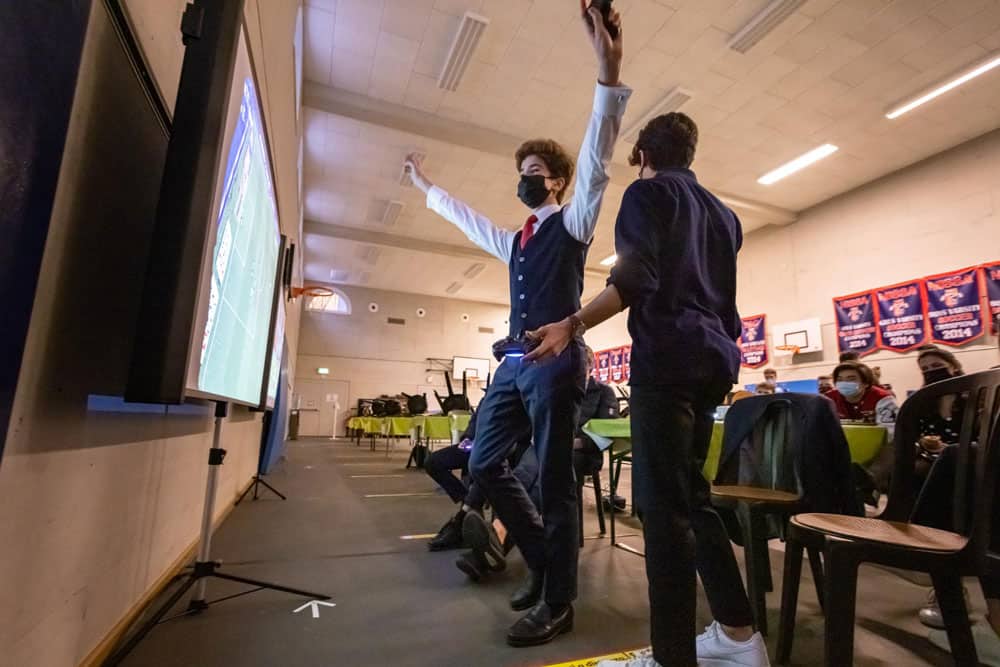 Virtual World Cup
In place of their traditional World Cup Soccer Tournament, High School students competed in a FIFA video game tournament.
Elementary School International Showcase
Twenty-four brave Elementary School students representing 14 different nations shared their impressive talents in a pre-recorded video shared with the community on February 19. See their fine work above.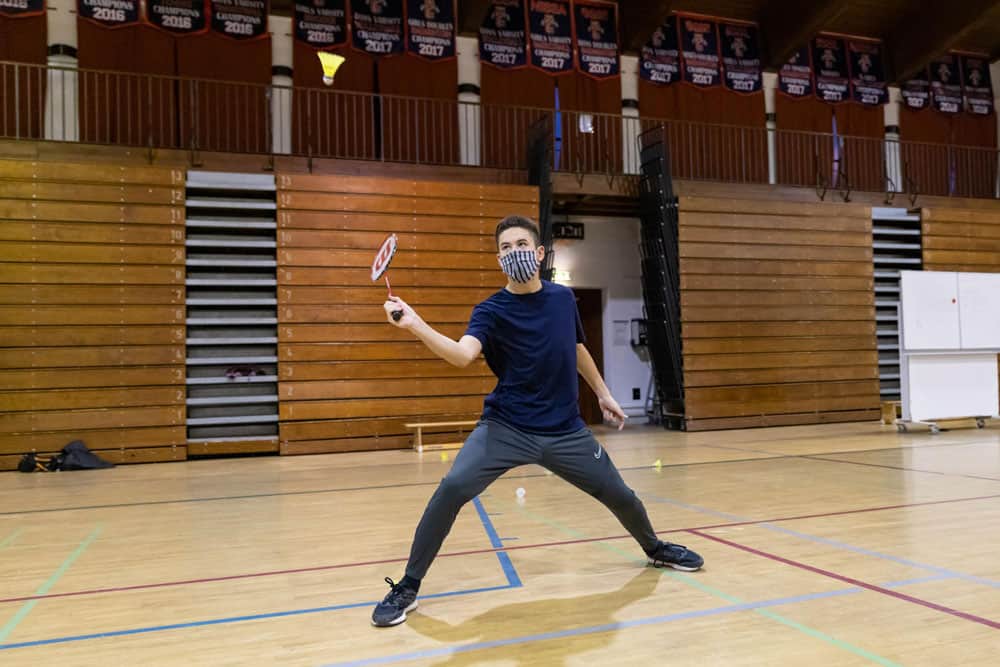 Eye on the Birdie
Varsity Badminton athletes worked on their serves and returns during practice on February 16. During the winter season, High School athletes under the age of 16 have continued to practice on campus while older students have had their choice of online workouts via Zoom.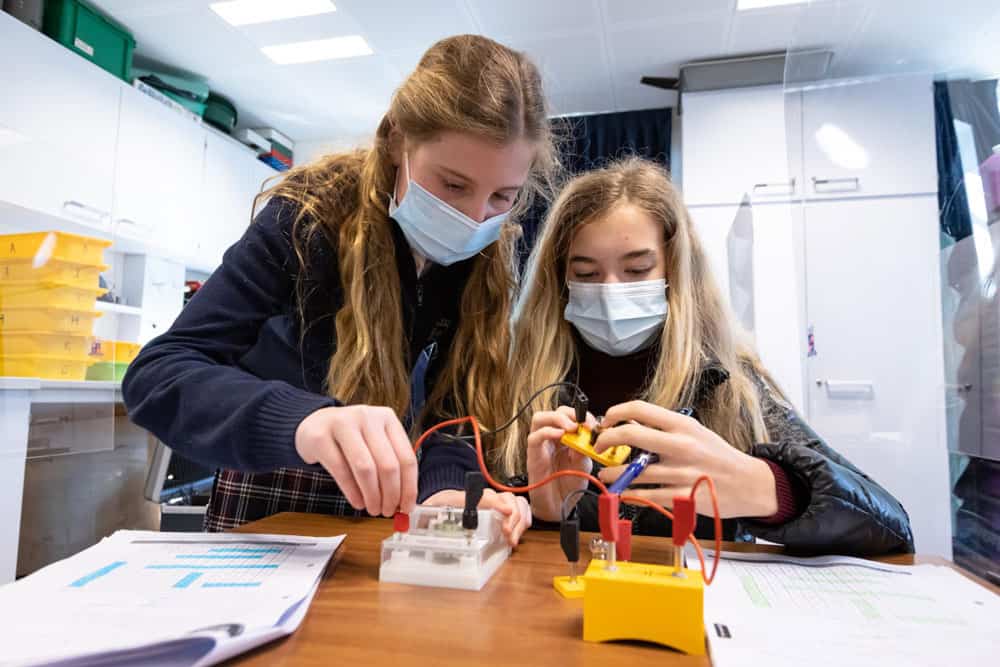 A Lightbulb Moment
Two sixth-grade students used an ammeter to measure how different circuits affected the current delivered to a lightbulb during Science class on February 15. Visit the TASIS Blog to learn more about a typical day for a sixth-grade student in the TASIS Middle School.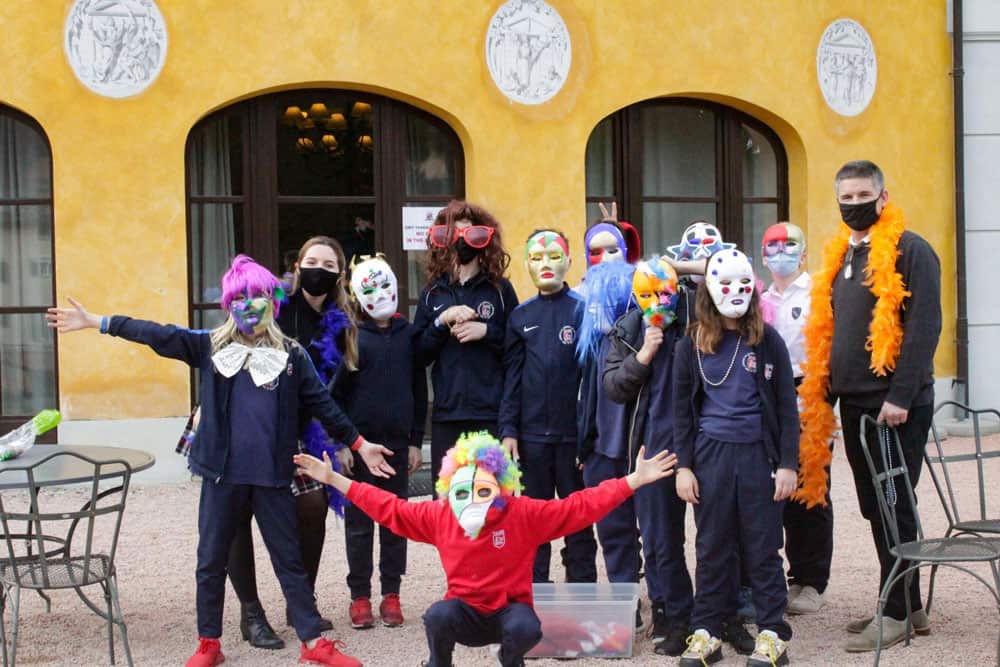 Spreading Joy Around Campus
To celebrate Mardi Gras and conclude a unit on the traditions and rituals associated with Christianity, Mr. Michael Clardy's 6th-grade History class decorated masks, prepared a brief presentation, and surprised several High School classes by parading into their rooms with a speaker blasting Samba music. At the end of the presentation, the students threw beaded necklaces and passed out chocolates.
Justice for All
Mexican Supreme Court Justice Yasmín Esquivel Mossa, who specializes in human rights, gender equality, and the rights of minorities, delivered a virtual address to TASIS seniors on the evening of February 17, marking the third installment of the 2020–2021 TASIS Speaker Series.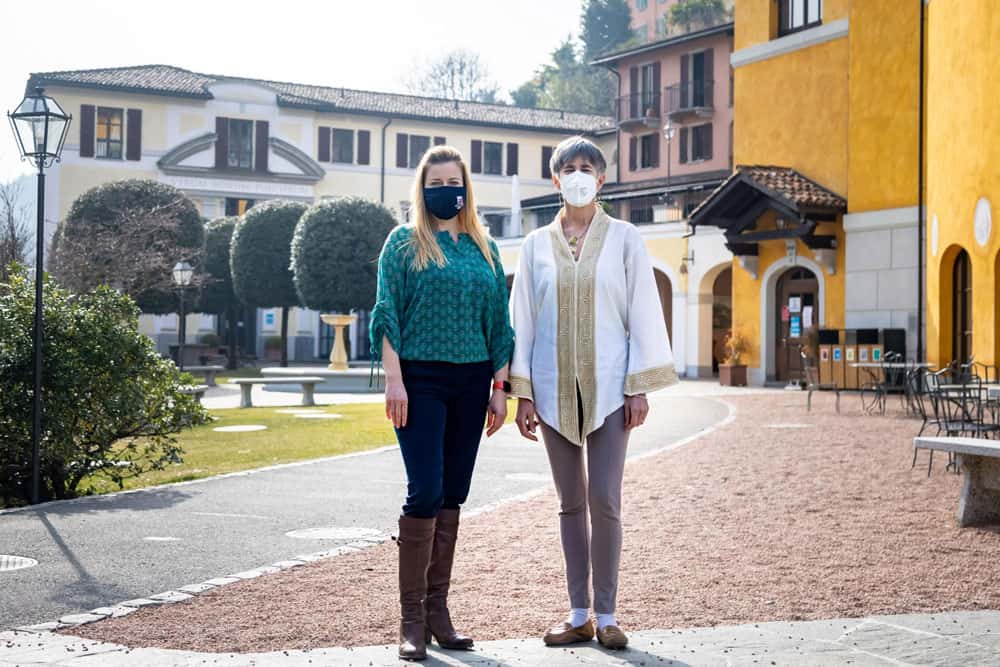 AP and IB Students in Excellent Hands
AP Coordinator Kerry Venchus and IB Coordinator Kathy Anderson discussed recent updates to this year's AP and IB exams during a highly informative virtual High School Parent Coffee on February 17. Students in both programs will take live exams this spring.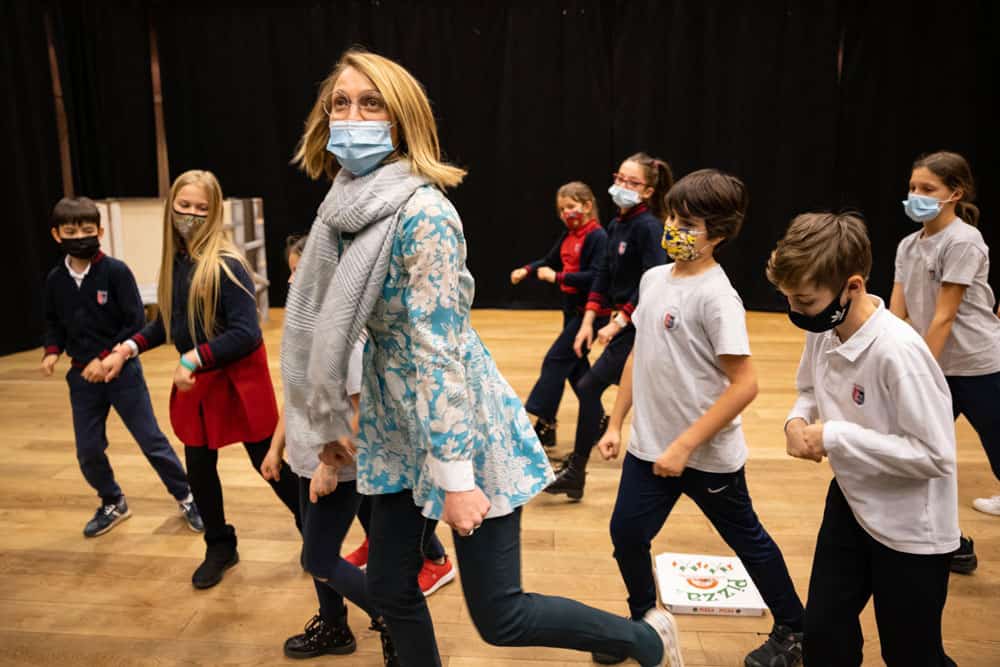 The Show Must Go On
Actors participating in the Elementary School After-School Program rehearsed for their Spring Musical, The Parable of Pizza, on February 22. The young thespians practiced lines and blocking with Mr. Matthew Frazier-Smith, singing with Ms. Melody Zanecchia, and choreography with Ms. Julie Frazier-Smith.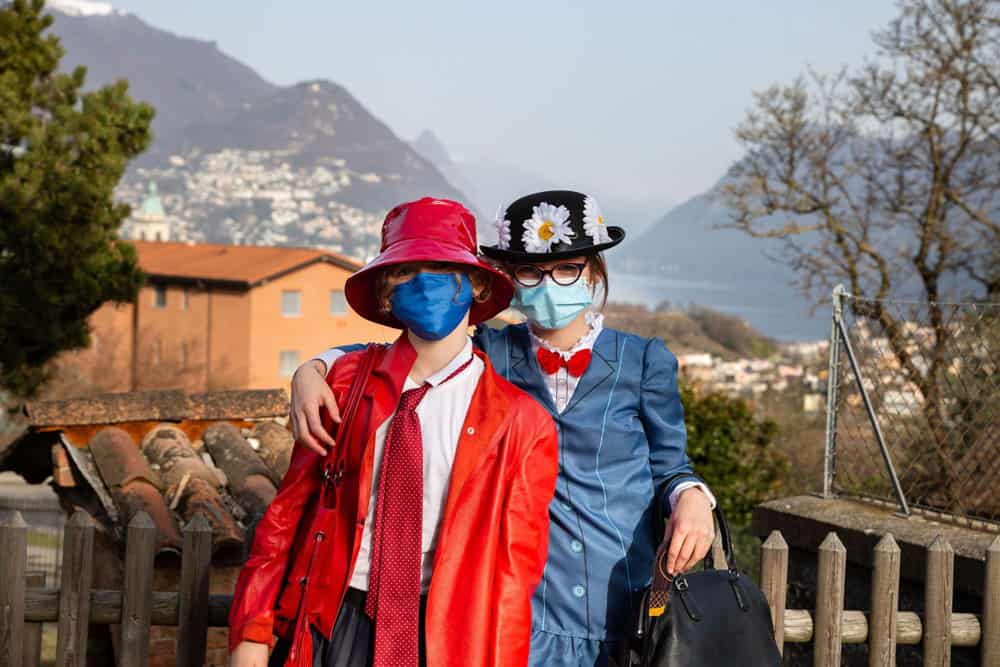 Carnevale Fun
Elementary School students donned costumes on the afternoon of February 23 to celebrate a belated Carnevale and cap the final day of school before a long weekend.
Plenty of Time on the Slopes
More than 100 High School students have signed up for skiing/snowboarding/sledding day trips to Splügen over the course of the four-day weekend that will close down the month. Throughout the winter, both High School and Middle School students have had a chance to go on weekend day trips to beautiful mountain destinations around Switzerland, including Andermatt, Splügen, Savognin, Lenzerheide, and Laax.