This Month at TASIS: April 2023
From Opsahl Global Service Program trips to Nepal and Thailand and the VEX Robotics World Championship in Dallas to Elementary School Book Week and the 10th annual Beat the Bells Run, we take a photo-driven look at the past month at TASIS.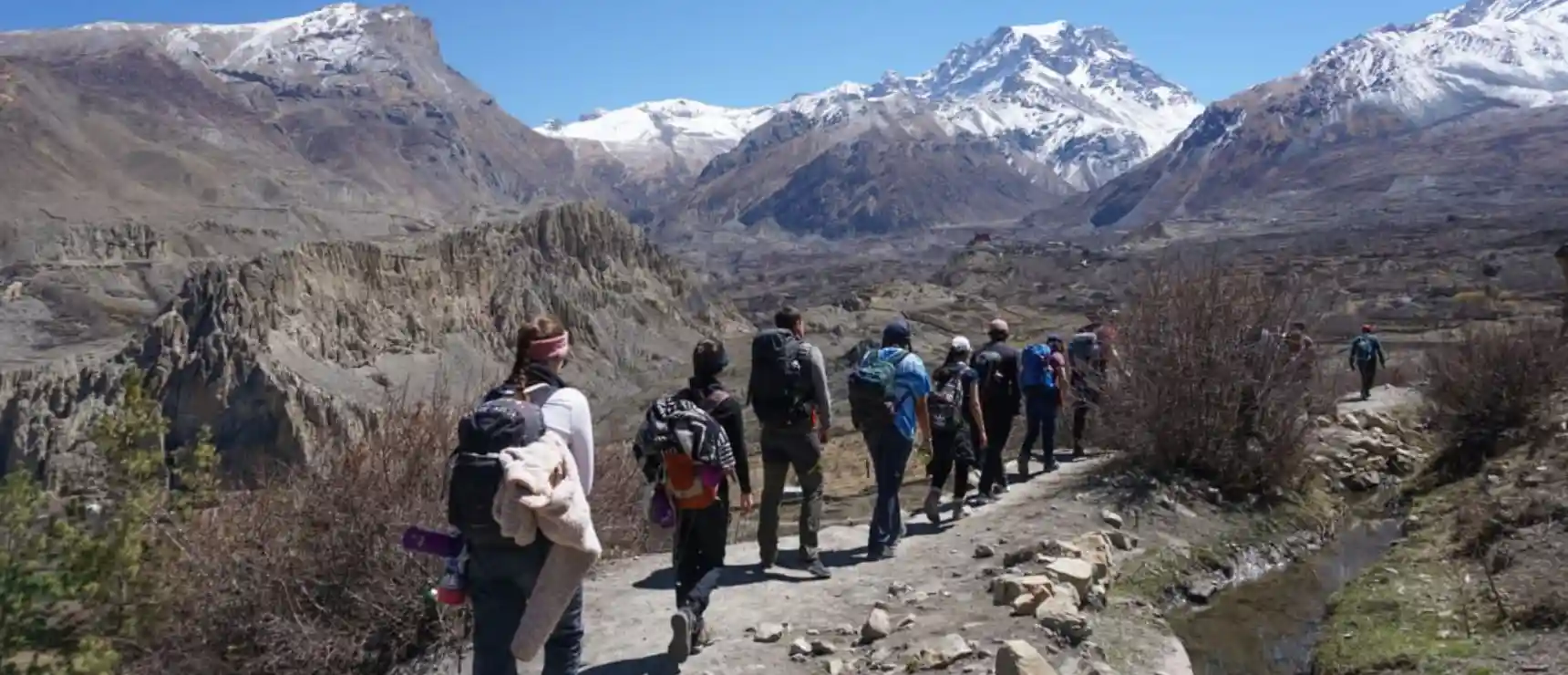 Going the Extra Mile to Help in Nepal
After spending much of the year learning about the history of Nepal and the plight of Tibetan refugees, 13 High School students and three faculty chaperones spent their two-week spring holiday on an Opsahl Global Service Program trip to Nepal from March 31–April 16. The group trekked through the Himalayas for 80 kilometers to reach an isolated Tserok Tibetan refugee camp, where they worked with the local community on critical infrastructure projects.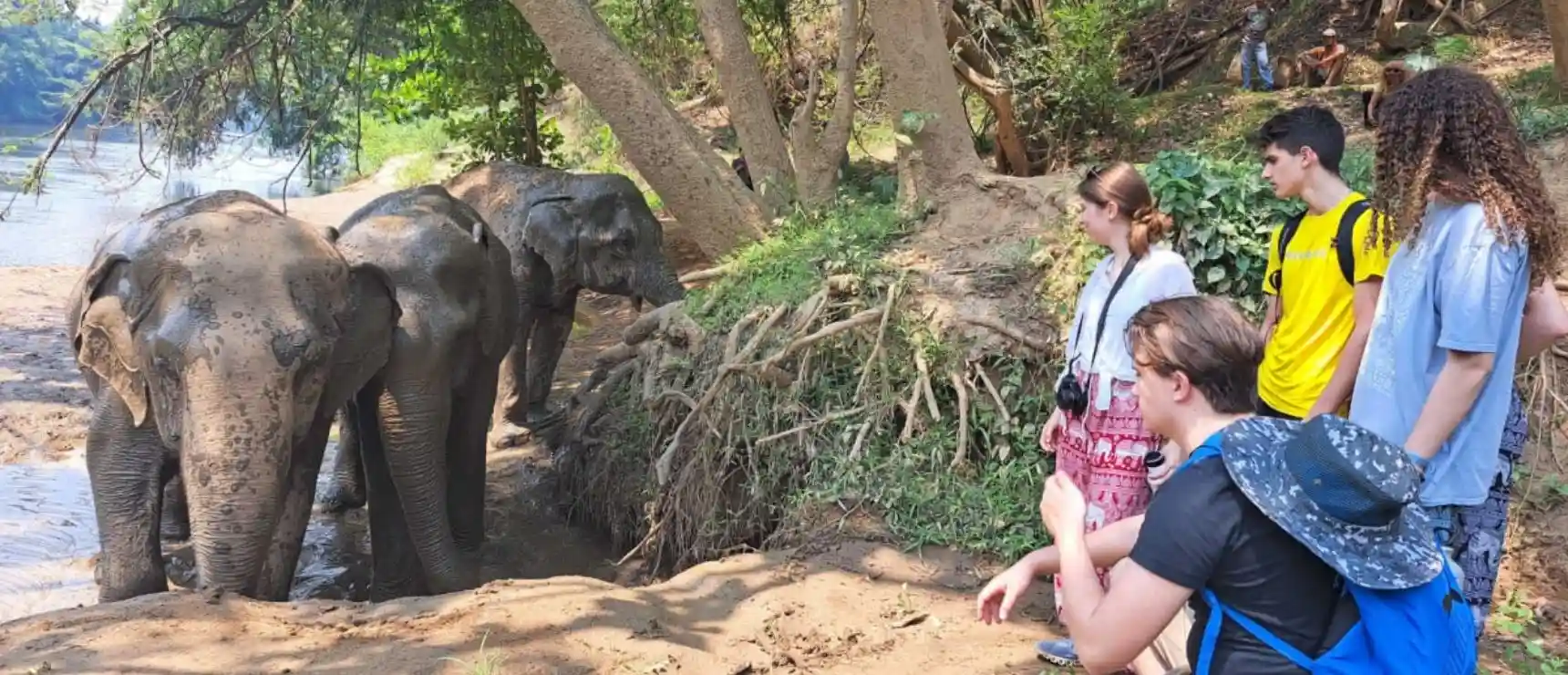 Fighting for Elephants and the Environment in Thailand
Seventeen TASIS High School students and four faculty chaperones spent their two-week spring holiday from March 30–April 16 on an Opsahl Global Service Program trip to Thailand, where they worked closely with OurLand, a wildlife reserve and education center located at the southern tip of the Western Forest Complex and Salakphra Wildlife Sanctuary—a region heavily impacted by habitat loss, degradation, and human-wildlife conflict. The group visited elephant sanctuaries, planted trees, learned about sustainable construction, and traveled to the island of Koh Yao Noi to learn about marine conservation, witness the effects of climate change on coral reefs, and participate in a local mangrove clean-up.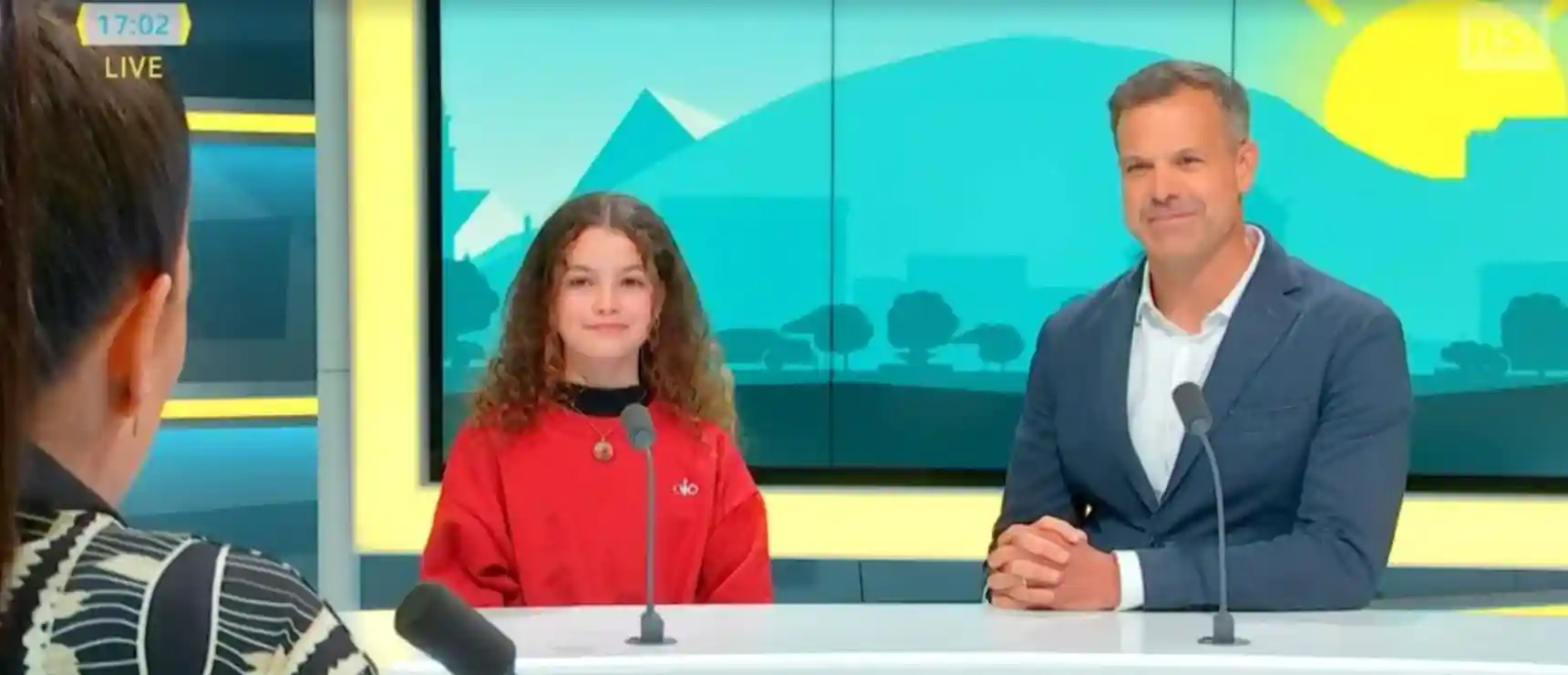 TASIS in the News
Over the spring holiday, 5th-grade student Iona Love—accompanied by her father, TASIS High School English Department Chair Dr. Chris Love—was interviewed on RSI's Siamo Fuori, a live television program that aims to examine the traditions and history of Ticino by telling the stories of its residents. Iona discussed her background and talked about what it has been like to transition to TASIS this year after spending the past seven years in the local school system.
RSI sought out Iona for this extended interview after she impressed them so much in a "person-on-the-street" segment that aired on March 23, 2022.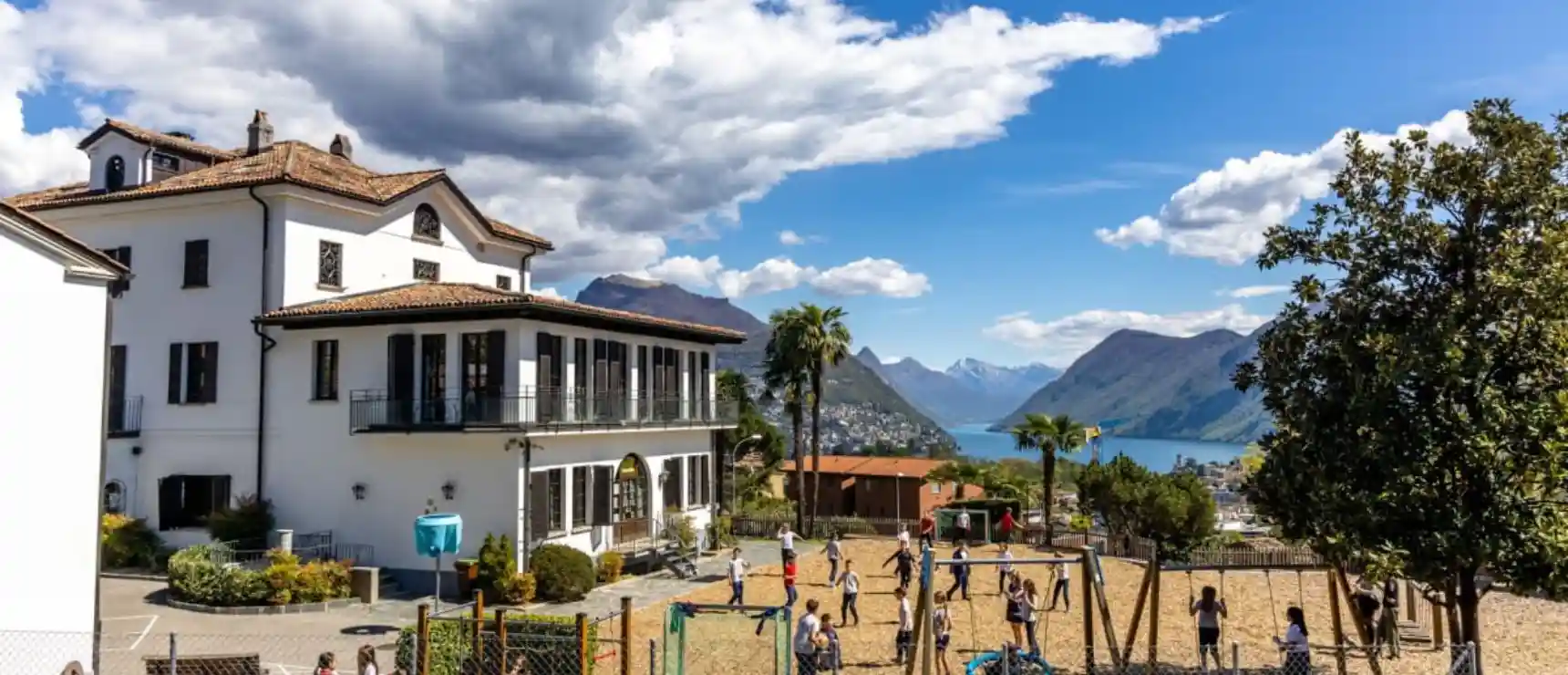 Students Return to Campus
After the well-deserved spring holiday, our students resumed classes on April 17, bringing life back to campus.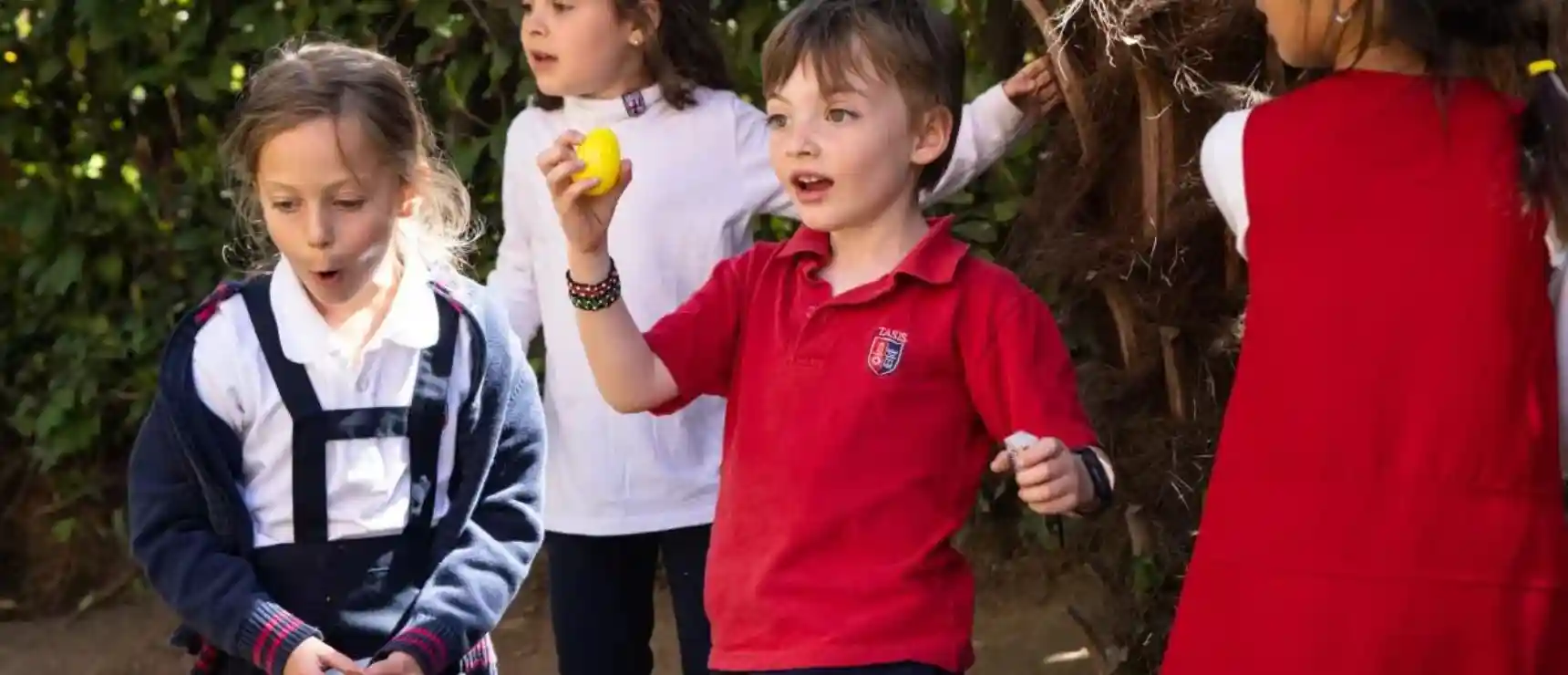 The Hunt for the Golden Eggs
On April 19, Elementary School students enjoyed Easter egg hunts organized by the TASIS Parent Association (TPA) at Al Focolare for grades pre-Kindergarten through 1 and at Hadsall for grades 2–5.
Magnificent Virtues
Each fall and spring, the High School honors a handful of students who exemplify the qualities known as the "Magnificent Seven." These timeless virtues—Integrity, Respect, Responsibility, Compassion, Humility, Service, and Vision—are character traits that were of utmost importance to founder M. Crist Fleming and continue to be highly valued by the TASIS community today.
This spring's selections were made after both faculty members and students had an opportunity to make nominations, and the worthy recipients were announced at an assembly on April 21!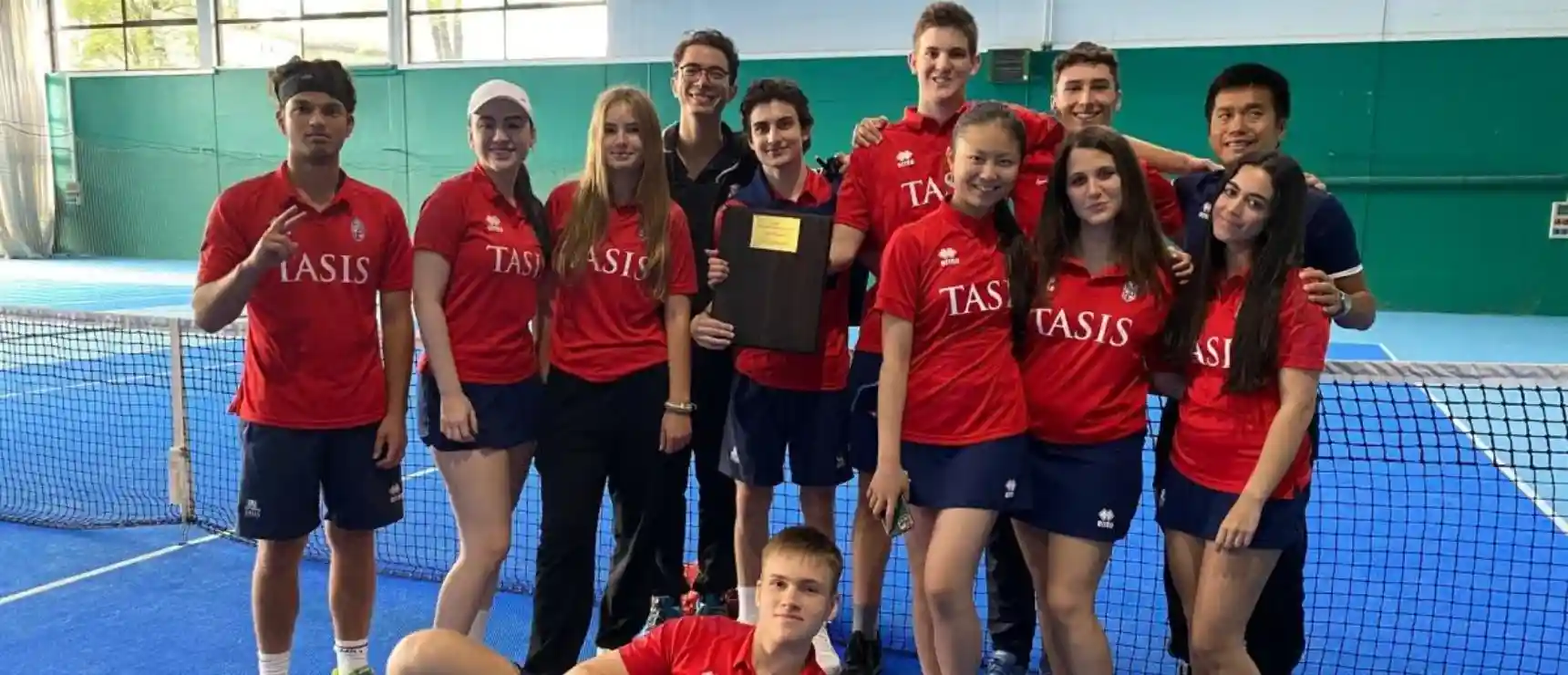 Spring Athletic Success
TASIS's spring sports season got off to a great start over the weekend of April 22 with a number of teams performing very well at their ISSL Tournaments, including a championship for the Varsity Tennis team, second-place finishes for the Varsity Golf and Middle School Girls Volleyball teams, and a number of trips to the podium for members of the High School and Middle School Track and Field teams.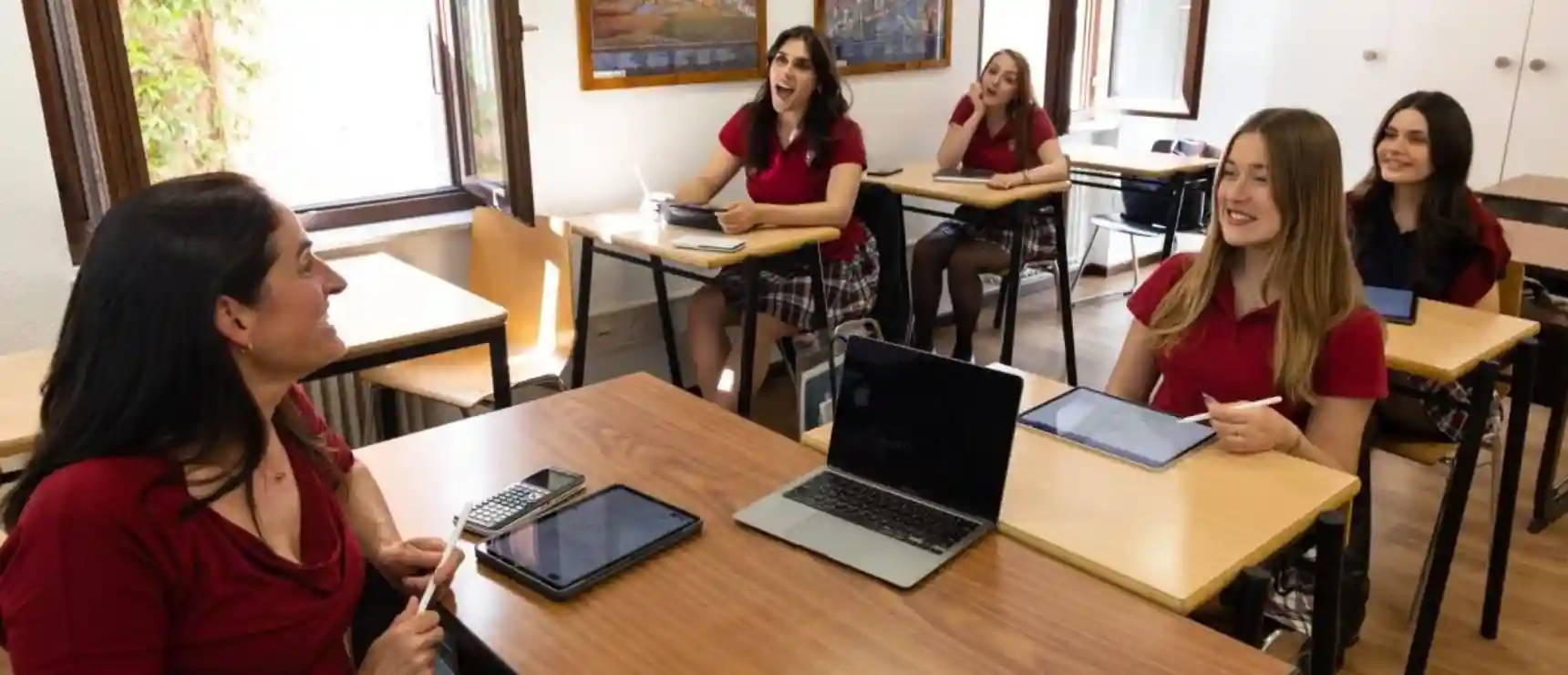 Exam Prep
On April 24, seniors in Ms. Eva Nijssen's IB Applications and Interpretations 2 Higher Level class shared a lighthearted moment while reviewing for their impending final exam.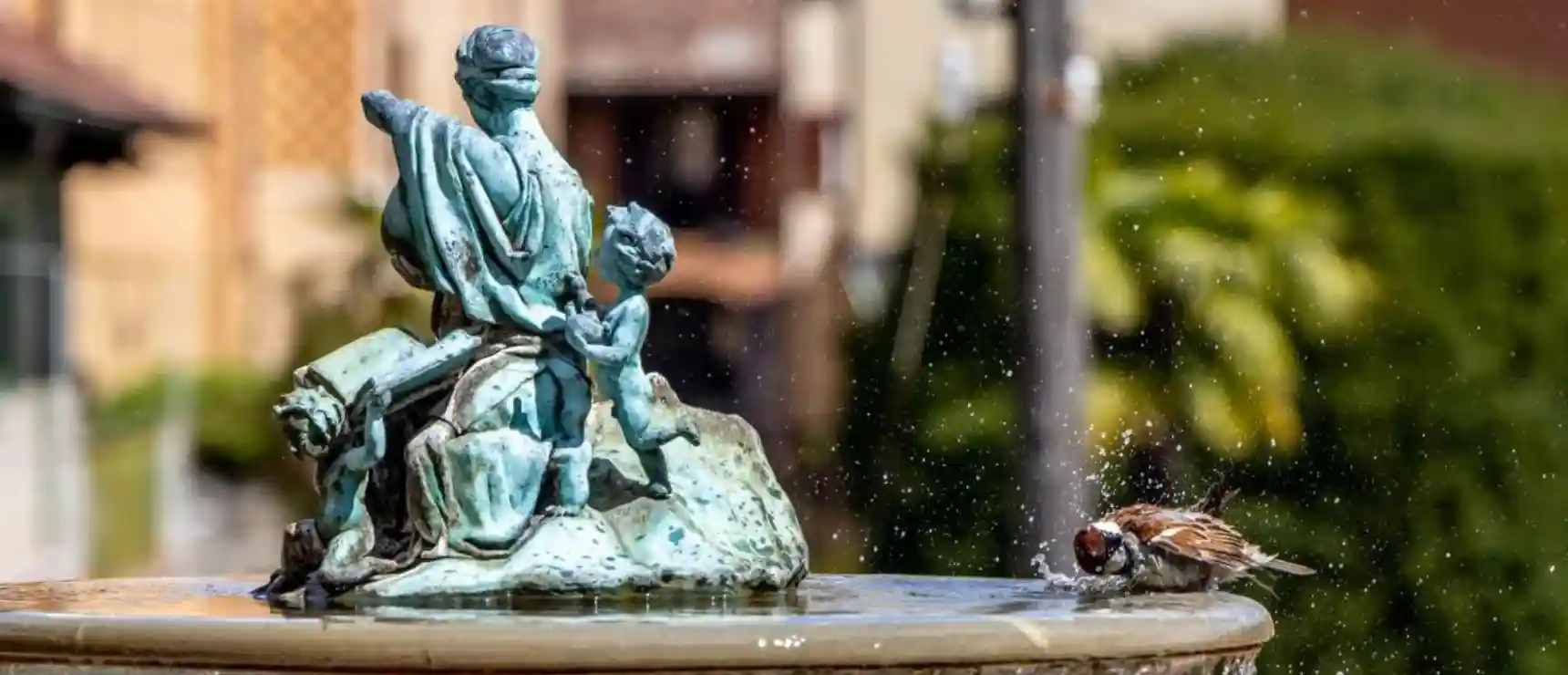 Bird Bath
On sunny April 24, a bird stopped by the Mary Crist Fleming Fountain for a quick rinse.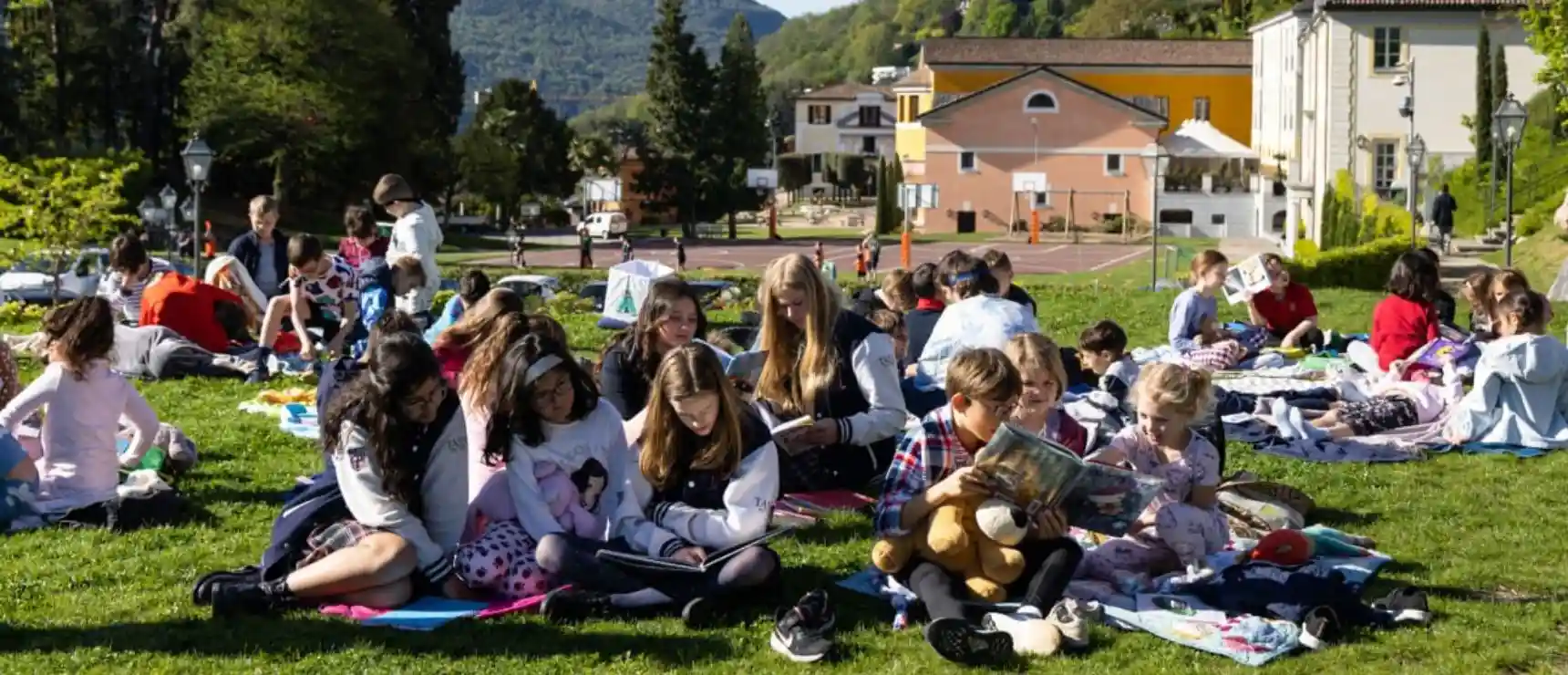 Book Week
During the week of April 24–28, the Elementary School celebrated reading and writing with lots of exciting Book Week activities. Students dressed up like idioms and their favorite literary characters, heard from guest readers from all over campus, "dropped everything" and read outside, perused a book fair, chatted with a visiting author, and more.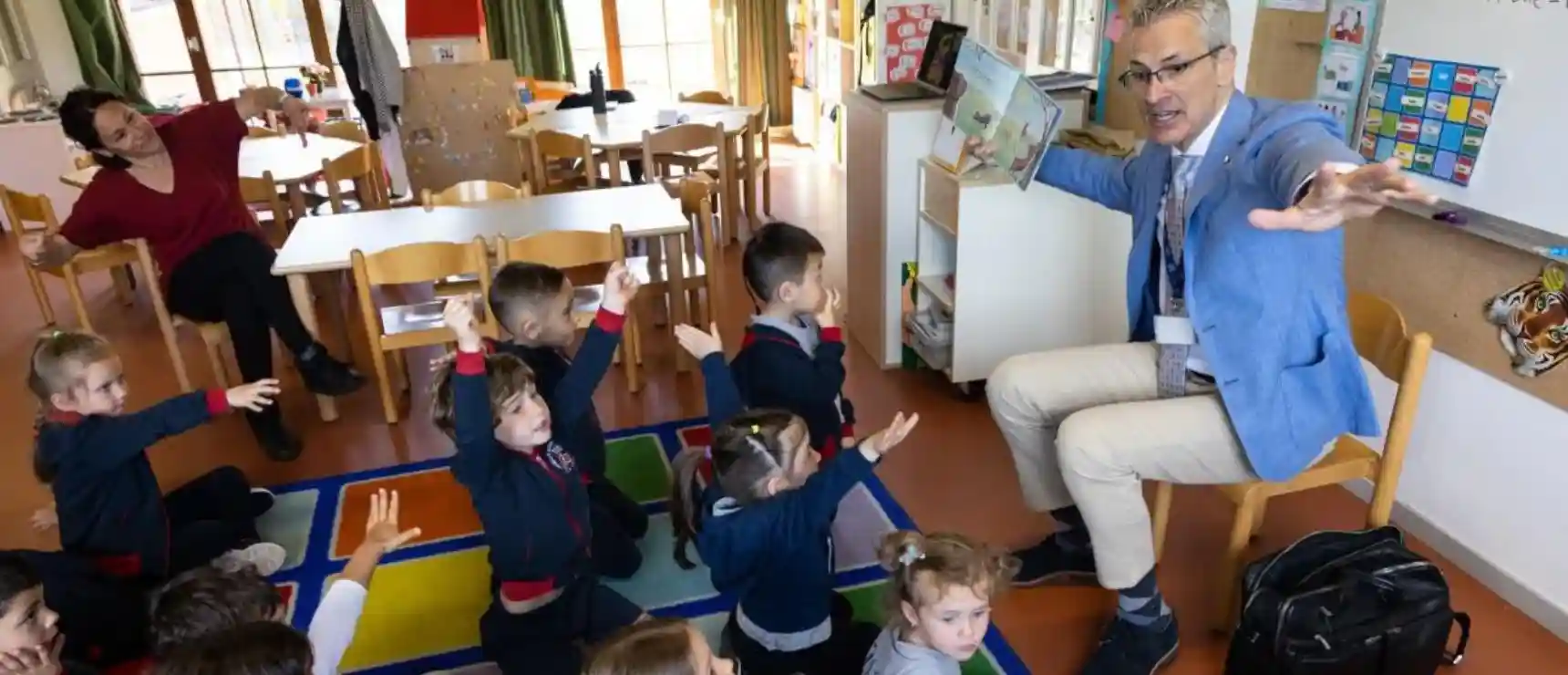 Surprise Reader
Headmaster Chris Nikoloff made a surprise visit to Ms. Marziya Fazal's pre-Kindergarten class on April 25 to read a short story.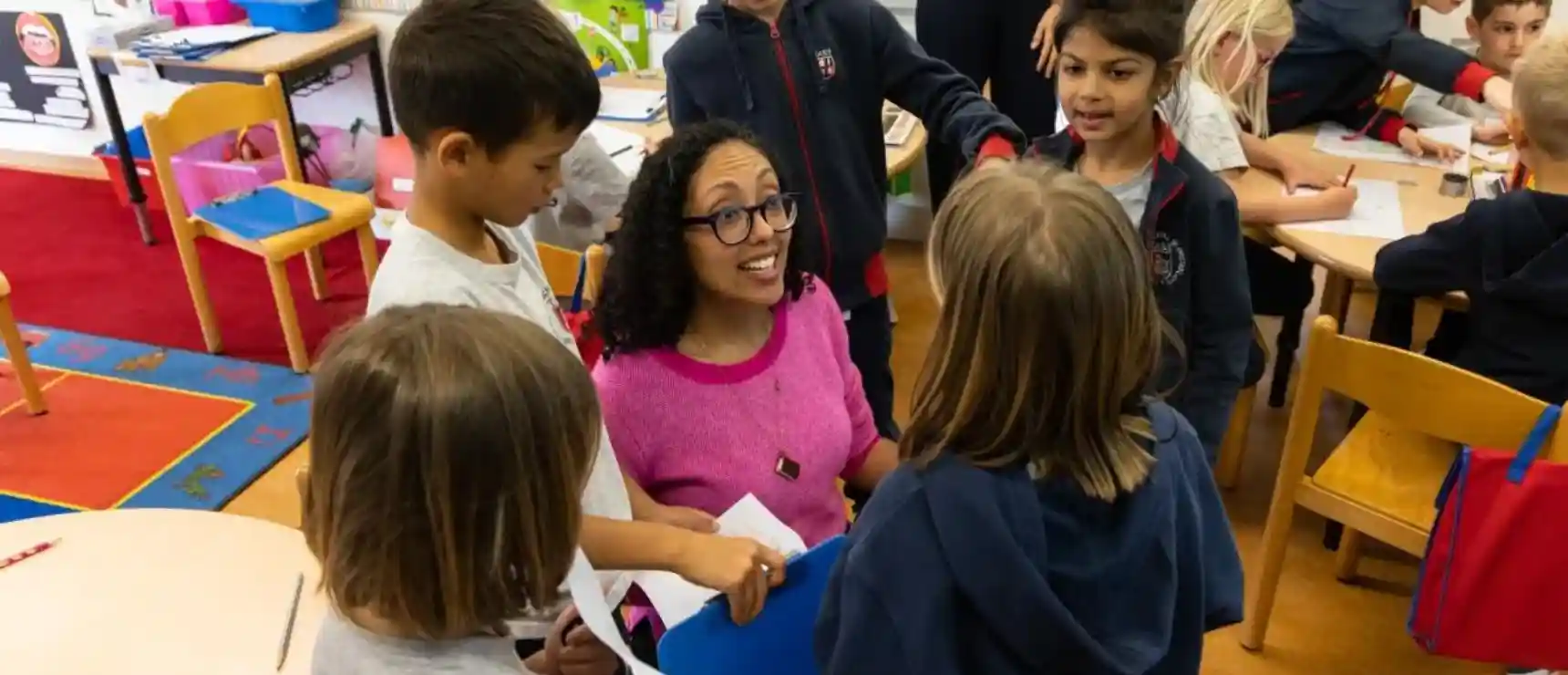 Chatting with an Award-Winning Author
As part of Book Week, award-winning children's author and illustrator Jessixa Bagley visited with Elementary School students on April 27–28. Ms. Bagley read some of her stories, discussed her writing and illustration process, answered lots of questions, and graciously signed copies of her books.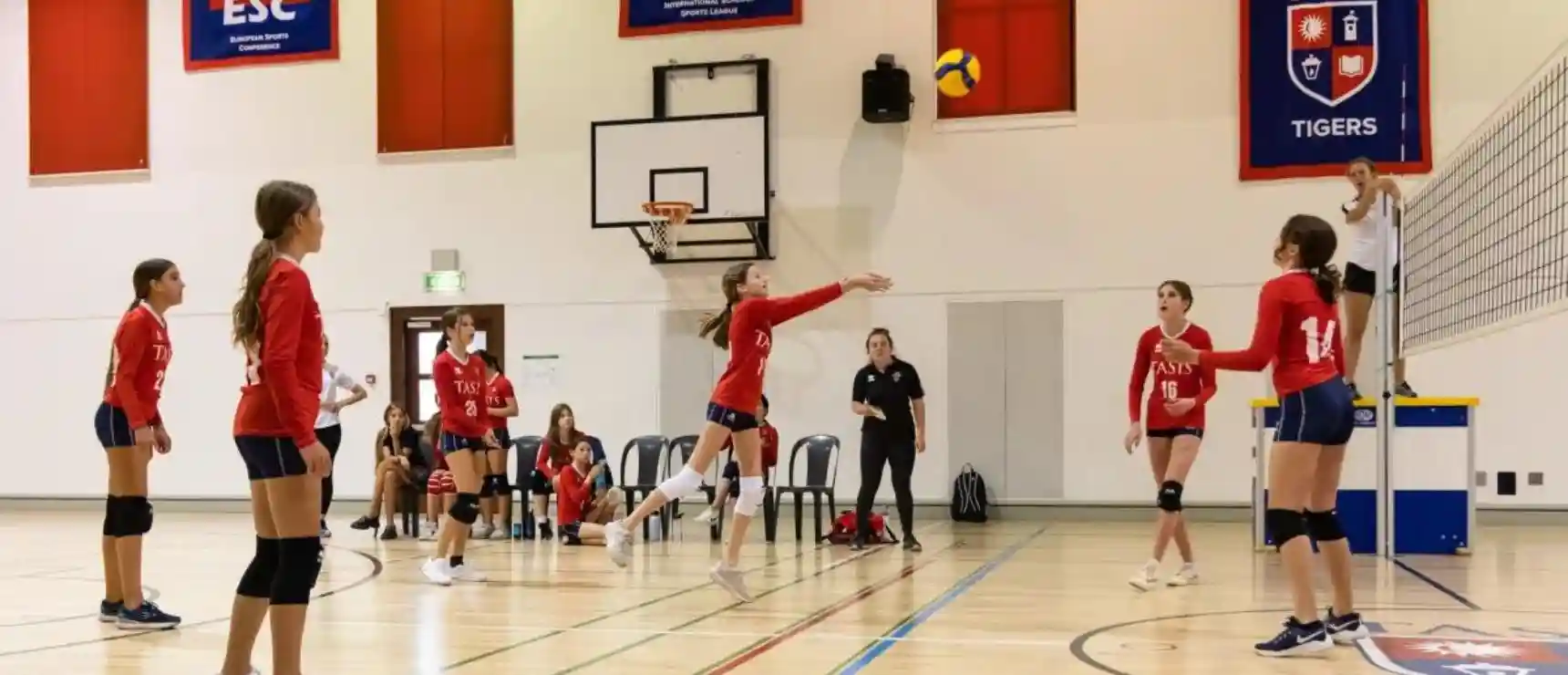 Back on Top
The Middle School Girls Volleyball team took on the American School of Milan in the TASIS Palestra on April 26. The Tigers used home-court advantage to avenge an early-season loss to the Panthers, this time besting their rivals 29–27, 25–15, and 15–11.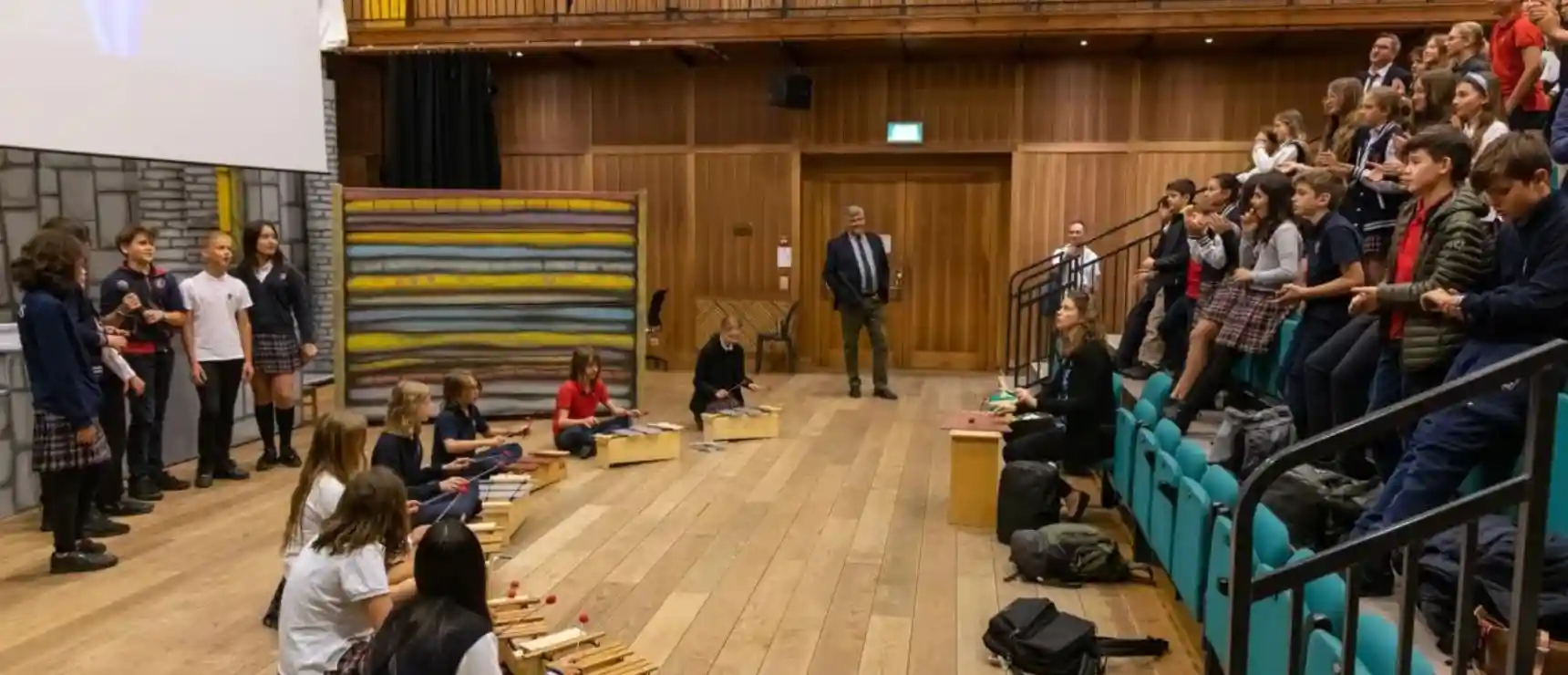 Middle School Blues
Ms. Angela Dusing's grade 7 Music class wrote original blues songs and shared them with grades 6–7 during the Middle School assembly on April 28.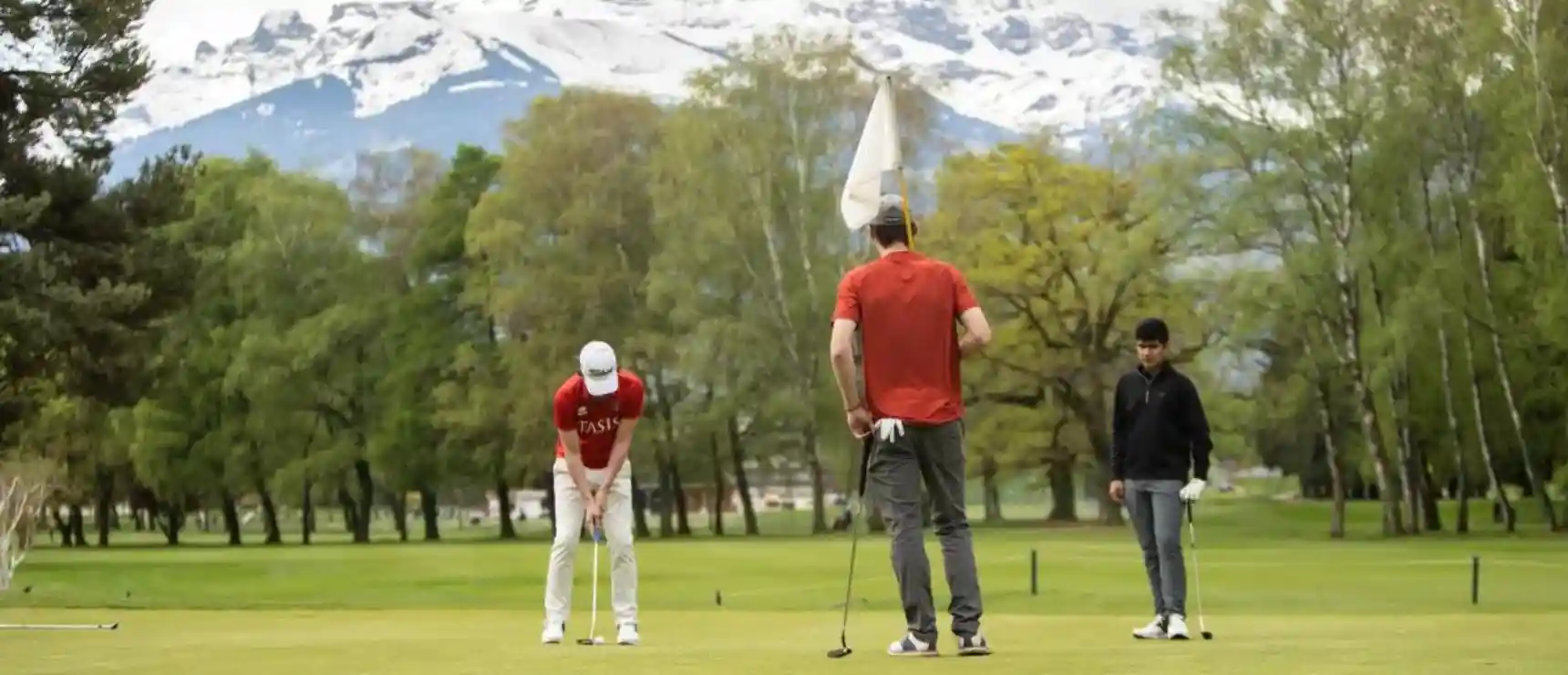 A Course with a View
The TASIS Varsity Golf team competed in the SGIS Championship on April 28 at beautiful Golf Club Montreux.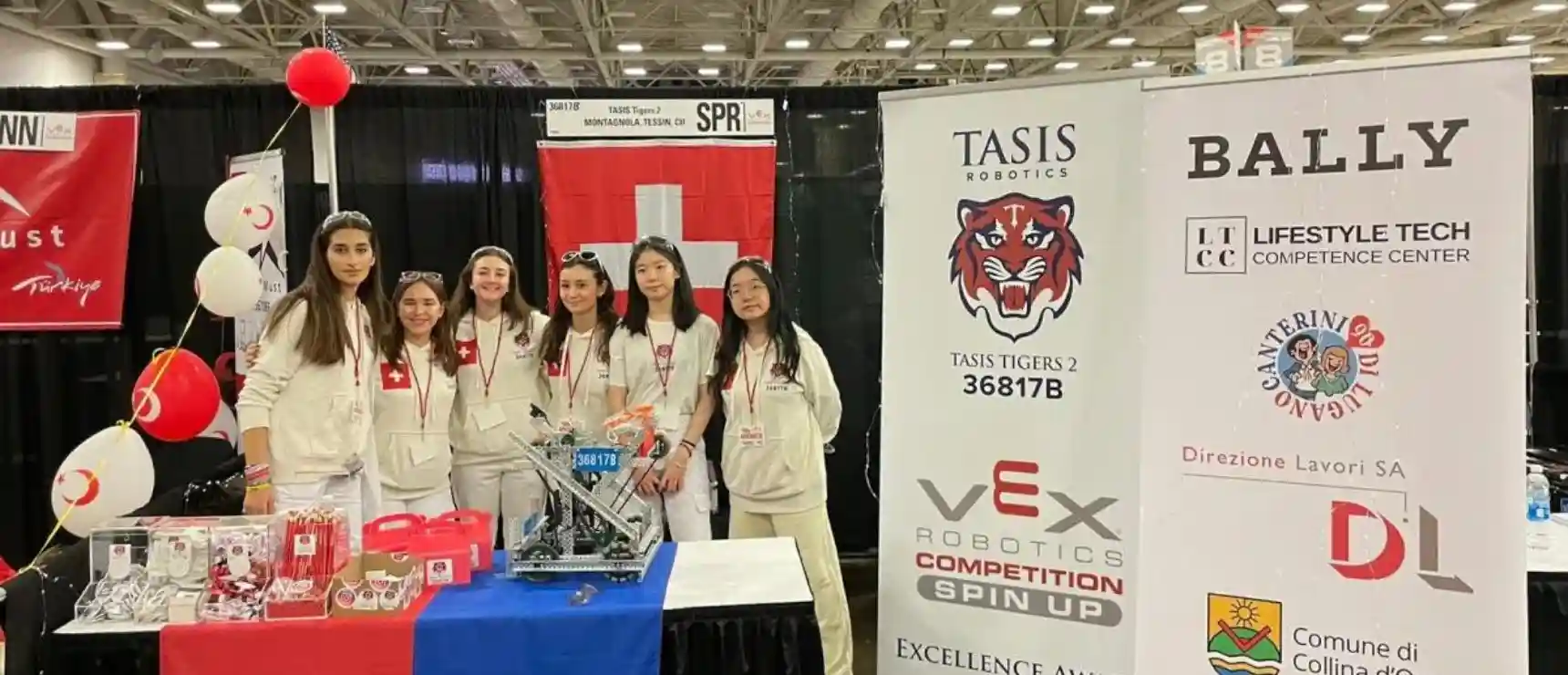 Among the Best in the World
TASIS's all-female robotics team competed with the best high school coders and engineers from around the globe at the VEX Robotics World Championship in Dallas on April 25–27.
Beat the Bells Turns Ten
Forty-three members of the TASIS community departed from campus at 9:15 on the morning of April 30 with the goal of making it down to Lake Lugano and back—the demanding course covers just under seven kilometers and features 340 meters of elevation change—before the bells of Chiesa di Sant'Abbondio chimed at 10:00.