Chinese Language Day is celebrated every year on April 2Oth to commemorate one of the world's major languages. The Chinese language is rich in literature, poetry, and culture. For WISS and its community, this is a special day to celebrate the richness of the language and culture of our host country, China. At WISS, we value language learning. With a community of over 50 nationalities speaking 40 languages, we endeavor to support students not only in their learning of new languages but also in maintaining their mother tongues. The WISS Language Program recognizes the importance of learning foreign languages, engaging with other cultures, and developing proficiency in one or more languages.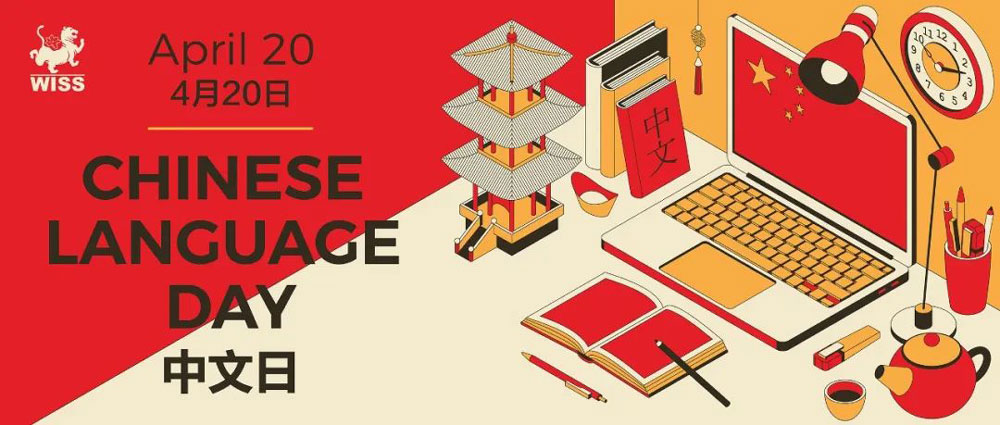 Part of the WISS Education and true to the nature of an IB World School, languages play an essential role in the education of our students. We believe learning languages nurture global-mindedness and are vital in developing excellent communication skills for success in a global society. Languages are critical in formulating an understanding and respect for different cultures and help shape identity.
At WISS, we know that the earlier language study commences, the more significant impact has on a child's language retention and fluency. In our school, all students are offered the opportunity to study Chinese as an additional or native language. The language program is further enhanced through school assemblies, performances, presentations, and field trips around Shanghai. Chinese is the only language other than English offered at every level from Nursery through to G12.
Learning Chinese at Every Level – An Overview of the WISS Chinese Program
Language Development in the Early Years
In the Early Years at WISS, students have access to two co-teachers, one international English-speaking teacher, and one native Chinese teacher in every class. Together they are responsible for all aspects of a student's life at school, including language learning. As young children are still developing their mother tongue, we endeavor to support students with building the self-confidence to become effective communicators.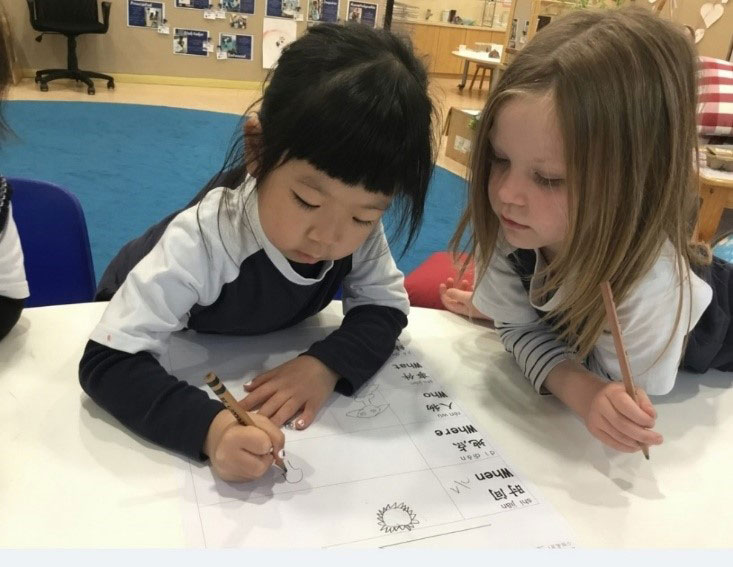 Through a language development framework, key language learning is planned in combination with units of inquiry. This enables language skills to support students' conceptual understanding through inquiry and exploration and reinforces key language development we aim for children to engage with.
We encourage students' curiosity and passion for learning by following their interests. By making learning meaningful and enjoyable, we provide opportunities for students' individual language development, and teachers can differentiate for each student based on their own language ability. In the Early Years, we provide an immersive language environment; through a play-based approach, we offer ample opportunities for hands-on learning while facilitating personal connections that lend meaning to language.
We also support language learning through routines, daily life activities, and morning meetings. Repetition during these experiences enables students to grasp frequently used words and phrases and experience the language used in context. On a personal level, students have access to materials and resources that facilitate expression through language and aid them to communicate their ideas, such as mark-making, craft materials, musical instruments, loose parts, and role-play.
Celebrating Chinese festivals and holidays provides an excellent opportunity for students to learn more about Chinese culture. At WISS, we organize events to celebrate and support Chinese language learning, such as Chinese New year and the 24 solar terms of the lunar calendar. Learning is further enhanced through field trips and inviting experts into the classroom to encourage students' engagement with language learning.
Chinese Language Program in Primary
With the Primary grades one to five, we continue to build upon the strong language foundations laid down within the Early Years. Students' Chinese Language development continues through our robust Programme of Inquiry, providing a seamless IB pathway to the Middle Years Programme (MYP) Language Acquisition or Language and Literature classes.
Primary Chinese Language classes are structured into six phases. These are delivered by an experienced team of Specialist Language Teachers. At WISS, our Primary language Department has fostered a close professional relationship with East China Normal University and has been honored to host and mentor Chinese Language Interns to learn about IB pedagogical approaches as part of their degree program.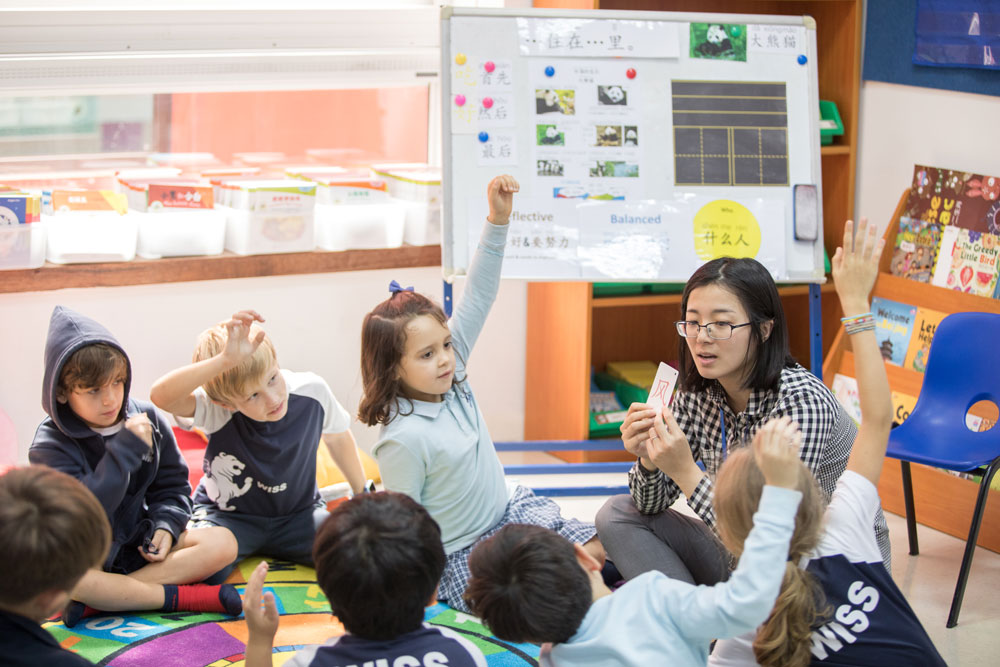 All Primary students are assessed at the beginning of the year, with student placement determined by the assessment data within each grade level. Continuous formative and summative assessment data throughout the year informs any movement between these phases.
As with all IB Language Learning and Teaching, there is a strong focus on developing six key areas of Speaking, Listening, Reading, Writing, Viewing, and Presenting through a Transdisciplinary and Inquiry driven program. Each student's linguistic and cultural inquiry culminates at the end of the Primary Years Programme (PYP) during the G5 PYP Exhibition, where students utilize their language skills to support their individual inquiry, strengthen their conceptual understandings and act upon local and global issues.
Chinese Language Program in Secondary
The Middle School Division provides Chinese language courses for all Chinese learners from grades 6 to 12 at all levels. According to the students' Chinese proficiency, Secondary Chinese Language Acquisition classes are structured into six phases and each grade also has one Chinese Language & Literature class.
These classes are taught by an experienced team of five Specialist Language Teachers. Whether you are a beginner or a native speaker, you can find the right courses here. Students can learn Chinese, improve their language skills and understand Chinese culture through a variety of interesting teaching activities in the classroom.
This year, the Middle School division and Fudan University also launched a lot of interactive cultural activities about Chinese culture, which greatly enriched our Chinese teaching.
WISS Language Program empowers our students to succeed in today's increasingly globalized world by being able to communicate in a foreign language. Do you want to find out more about Language Learning at WISS? Visit the WISS website.