What is the 'Growing up' project?
The BBIS 'Growing Up' project supports the development of ethical values in our students, as they deal with the big questions about themselves and their role in the world. Our teachers use storytelling to work with our students in investigating ethical dilemmas as part of their unit of inquiry. The 'Growing Up' modules challenge our learners to develop a moral compass, as they begin to see themselves as changemakers.
Our pilot project started with our youngest BBIS learners. The students were immersed in the realm of fantasy and went on a journey about cause and effect. Their teacher presented them with a range of ethical dilemmas and engaged them in rich conversations about morally-acceptable solutions and reaching consensus about the best outcome.
Pilot project: 'Maybel the magnificent maple'
Using the tools of storypath and provocation, our Early Education teacher Andrea Morgan created a magical experience for our youngest students. During a walk through our campus forest, the children discovered a fairy house. And so, the beautiful journey of stewardship began.
What do you know about fairies? The teacher and students talked about what a fairy looks like, does it have magical powers and what does a fairy do. Our students sketched their own colourful fairies with glitter, crowns, and wings.
The fairy left a letter for our students and introduced her home – 'Maybel the magnificent Maple'. Our students studied Maybel and sketched her. In the Atelier, they created their own three-dimensional fairies with fabrics and natural materials. Through inquiry they considered the life of their forest fairy, hypothesizing and asking questions. They brought these creatures to life through imagination, discussions and drawings. A sense of connection and responsibility to the fairy started to build.
What does a fairy house look like? Our students talked about what the fairy needs to ensure a comfortable and safe space. Investigations into what is essential to keep our forest flourishing, and the idea of stewardship and responsibility started to bloom. The group built a home for their own fairy. Together, they ventured back into the forest to collect natural items, that they could place in their fairy homes. However, a few days later, the students' fairies disappeared from the Atelier. Where had the fairies gone? There was great excitement when the students discovered that their fairies had moved into the fairy homes they had built.
Our youngest learners received a letter from the fairy who challenged them to think about what Maybel and other trees in the forest need to be healthy and strong. The students worked together in small groups to create drawings. With the help of a Biology teacher, the children looked closely at various plants growing around Maybel and learned more about them. They also planted their own seedlings in their hydroponic garden in the classroom.
When the children discovered their tiny fairy homes had been littered with trash, the children were outraged. Who would do such a horrible thing? This provocation led to discussions around the concept of good and bad, right and wrong, and the concept of responsibility. How can we keep our habitat clean? Guided by their teacher, the students were introduced to academic vocabulary to articulate their feelings, thoughts, and ideas. They started to understand the relationship between cause and effect. The students decided to help the forest by collecting garbage. Our pilot project concluded with a 'Ceremony of Gratitude to Maybel'. Our youngest learners came up with messages of care and love to Maybel and a pledge to look after the forest in the future. In front of Maybel they declared how they would change their own behaviour and that of others in order to look after the environment.
THE MAGIC OF THIS MODULE WAS WATCHING THE CHILDREN GO ON A JOURNEY OF DISCOVERY TO FIND OUT WHO THEY ARE AND WHAT THEY BELIEVE IN. THEY REALLY DID BECOME – REAL WORLD CHANGEMAKERS!

Andrea Morgan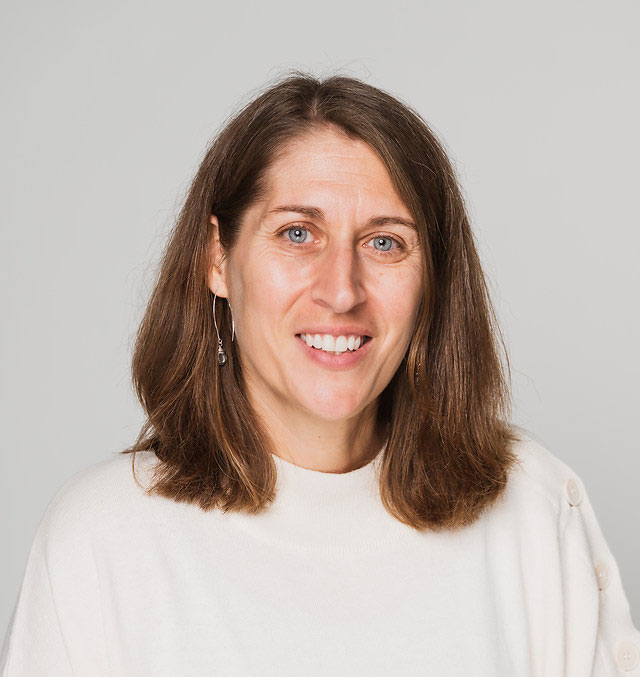 Next steps
The success of our pilot project has enforced our commitment to continue developing further modules which will follow this cohort. These will build on the momentum of the skills acquired in our youngest learners, as they grow into responsible, compassionate global citizens. Module 2 is currently being developed with a focus on Diversity, Equity, Inclusion and Justice.
Recognition
Our 'Growing Up' Project won the The International School Awards 2022 in the category 'Ethical values education initiative'. This prestigious award celebrates best practices in international schools worldwide and is hosted by ISC Research annually.