Join us to see what makes our school special at our Thai Open Day
At Regents, your child will thrive in our quiet and safe learning environment, designed to spark their curiosity and nurture a lifetime love of learning. Our specialist teachers know how to support our students to develop the right skills and a global mindset to thrive in a changing world.
Visit our campus to experience the atmosphere, meet our highly experienced leadership team, and learn more about our curriculum. Enrol your child on the day to receive an exclusive special offer.
Secure your place at the event now
Saturday 26 March, 2022
8.30am-10.30am OR 11am-1pm
We look forward to welcoming you and your family to our campus. If you have any questions, please send them to [email protected].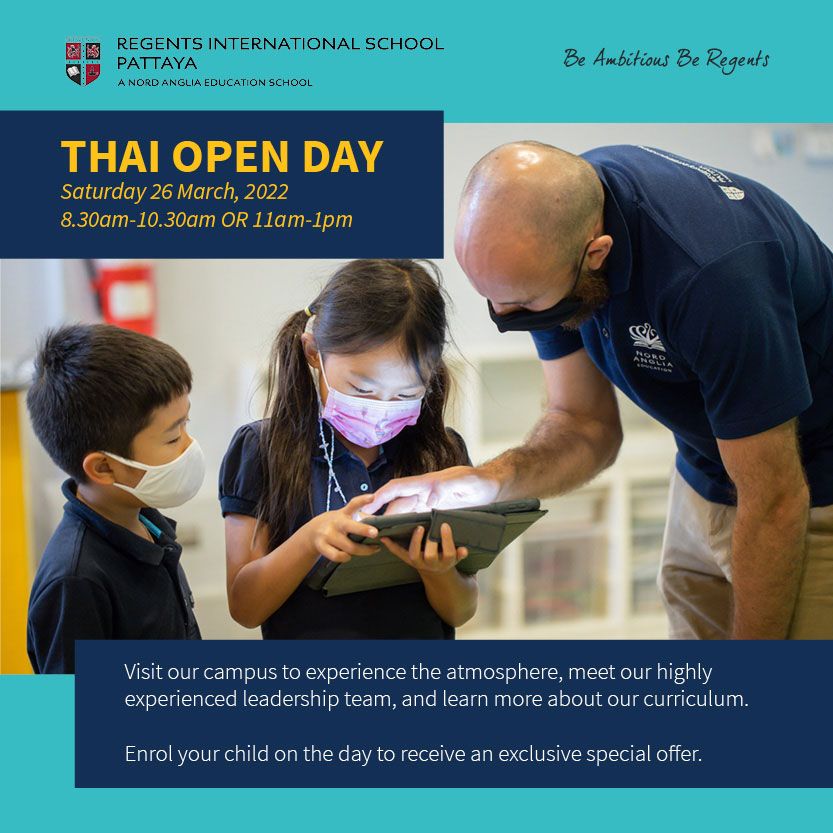 Our school prioritises the safety of our students, families and staff. To support this and ensure our community stays safe, please supply a negative ATK test prior to your visit, and maintain a 1.5m distance while wearing a mask during your campus tour.