At Leysin American School in Switzerland, our Summer in Switzerland program takes full advantage of the natural alpine landscape while providing tailored camp experiences that meet a variety of student interests.
Did you know that the LAS summer programs date back all the way to 1949? The LAS founders created the first LAS summer camp as a way to bring young people together across cultures in the aftermath of World War II. Today, LAS continues a nearly 8 decades long tradition by welcoming students from around the world, bringing different worldviews together each and every summer upon our mountain home.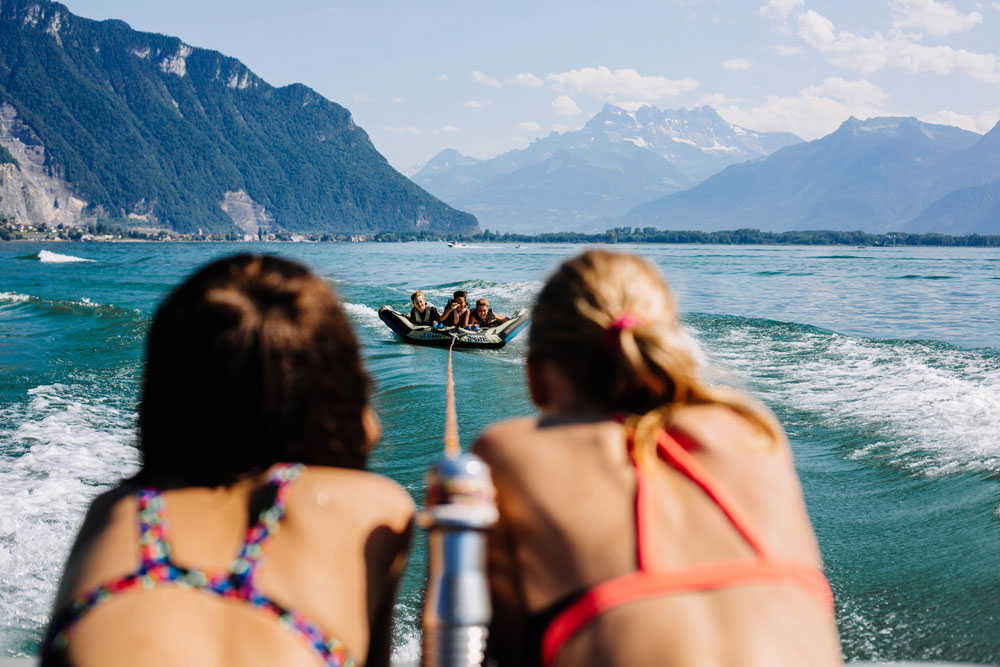 This year, the two programs, LAS Summer and LAS Summer Edge, combine all the tried and true elements of camp our students have come to know and love with some exciting, innovative changes. LAS Summer lets students create a program tailored to their interests, including language immersion classes, an innovative makerspace program, and a mountain leadership development course for students excited about getting outdoors in the alps. In the afternoons, students have their choice of fun and engaging club offerings, like parapenting, paddleboarding, art and more.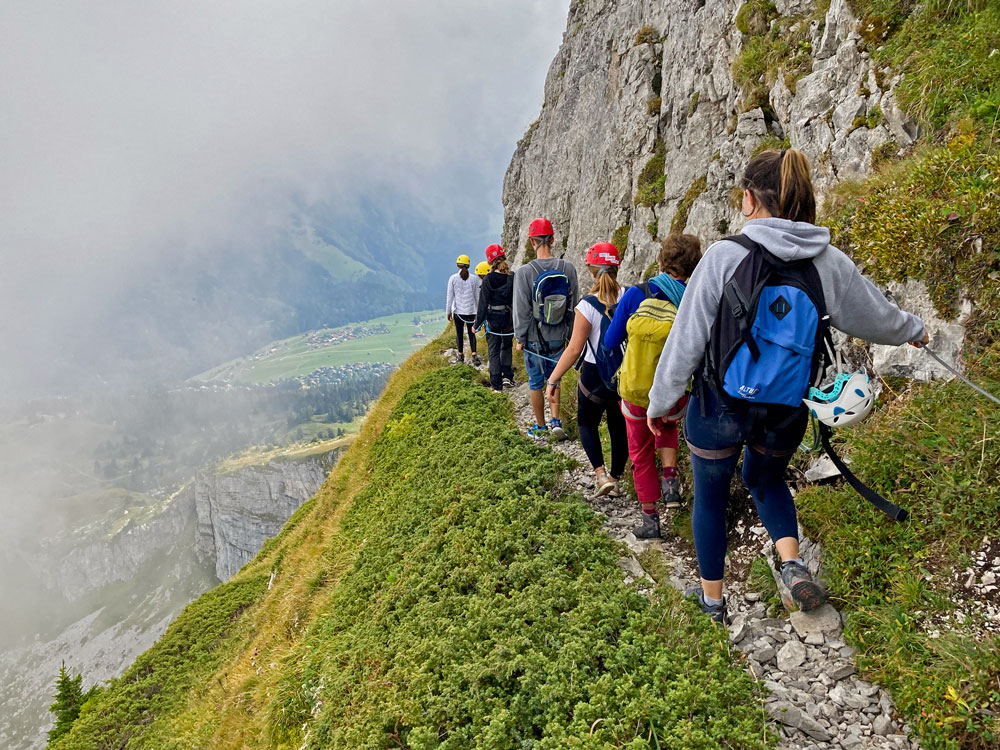 For students who want to build their confidence and leadership skills over three weeks, LAS Summer Edge is an excellent choice. In this exclusive program, each week focuses on the elements of the LAS mission statement: "developing innovative, compassionate, responsible citizens of the world."
No matter which program they select, all LAS Summer and Summer Edge students engage in our evenings socials: fun events such as glow in the dark dodgeball, dances, and banquets (just to name a few!). All our summer students are able to take advantage of regular excursions to locations such as Zermatt, Bern, Interlaken, and Zurich. These trips allow students to explore and learn about Switzerland while making memories and lifelong friendships with peers from all around the world.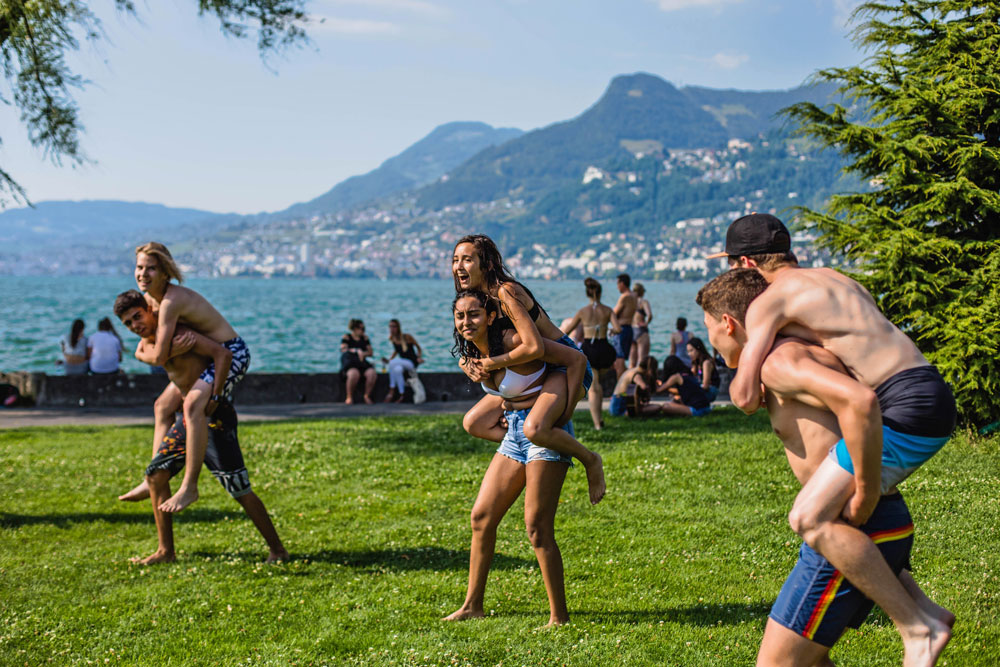 Speaking of making friends, what better way to make lasting friendships than by living with a roommate in one of the beautiful LAS dorms! Most of our students say that living with other students and making new friends from around the world is their favorite part of summer school. All together, it's a summer in Switzerland you'll never forget: the experience of a lifetime!