School days are now much more exciting for Little Tigers at the Western International School of Shanghai (WISS), thanks to the new playground area.
If there is something that identifies the WISS way of teaching is its particularity. WISS offers valuable and innovative education, encouraging students to thrive, think, deal with challenges, and resolve problems. Following this holistic approach to teaching, our efforts have been focused on creating innovative learning spaces where our students acquire knowledge through an inquiry-based approach and engaging play-based learning.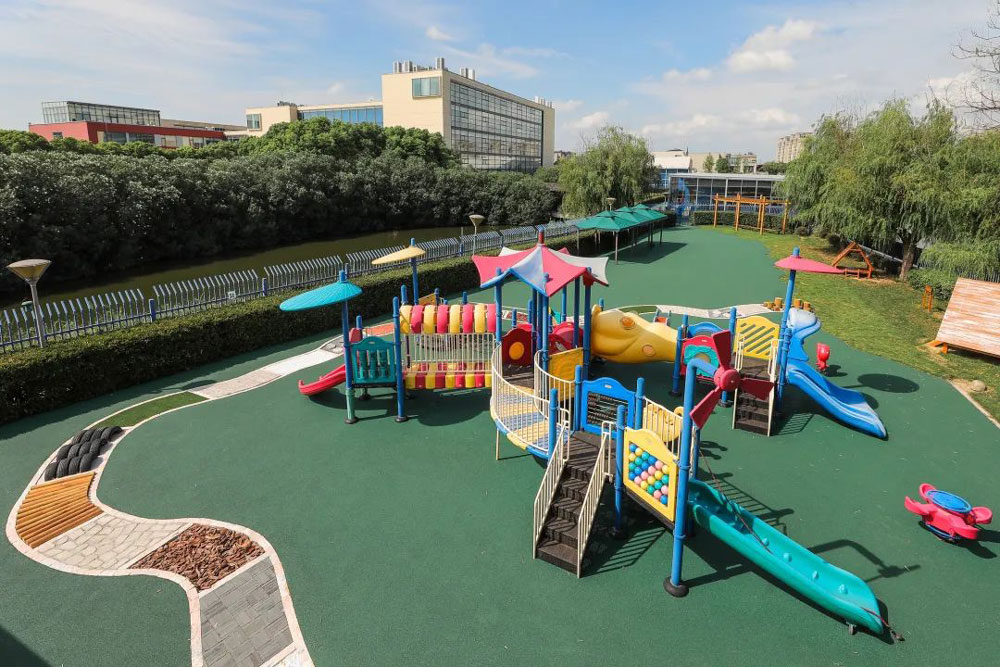 Playground spaces serve an active role in child development, becoming one of the areas where students learn through interactive play, sensory experiences, challenging activities, imagination, and independence.
Playground spaces serve an active role in child development, becoming one of the areas where students learn through interactive play, sensory experiences, challenging activities, imagination, and independence.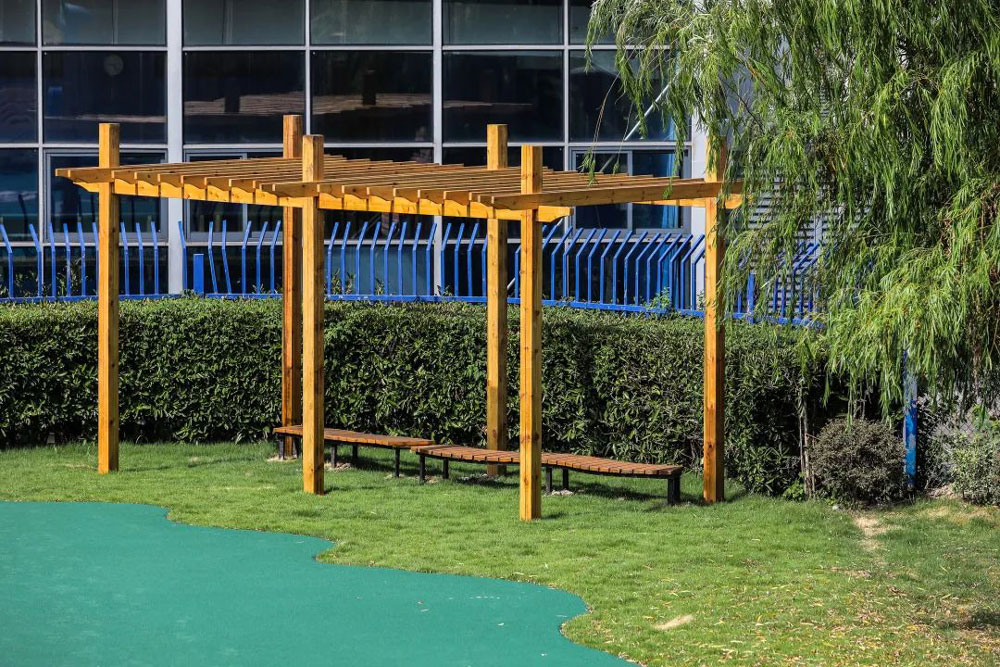 Learning at WISS occurs indoors and outdoors, enabling our students to learn through what they do, what they encounter, and discover. At WISS, students develop a natural curiosity to learn and to engage with learning through play. The new play area provides a new place to explore imagination and creativity and a space where students become effective thinkers, leaders, and collaborators. Students are invited to use their initiative, explore possibilities, and challenge themselves while they connect with learning.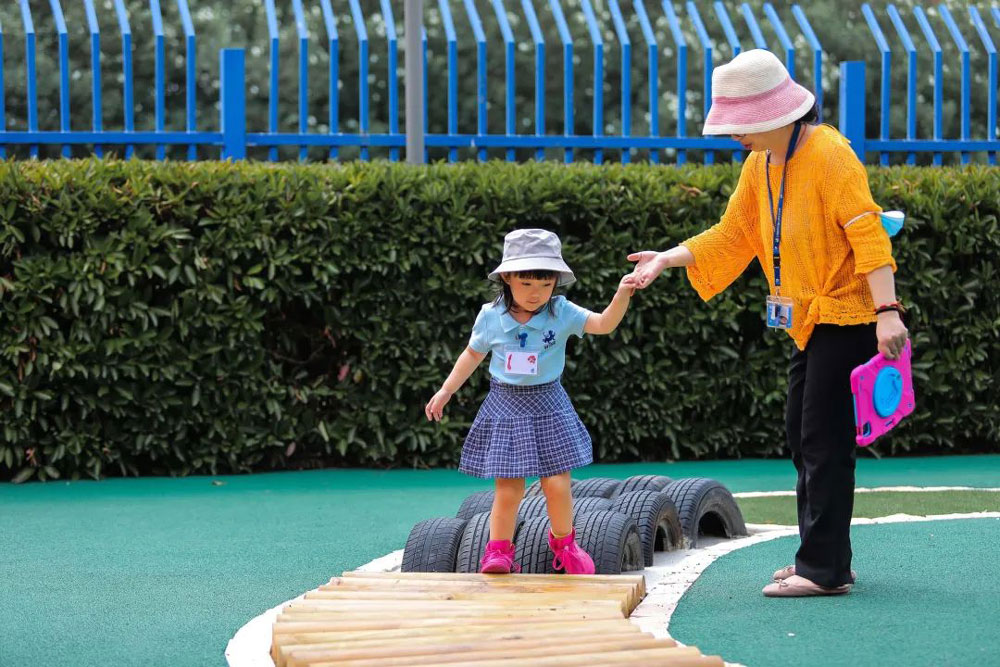 We chatted with Ms. Fiona Morris, Early Years Principal at WISS, to learn more about the purpose and inspiration behind the new Early Years playground and the benefits of learning to our students.
What is new for WISS Early Years students in the outdoor play area this year?
We have been considering areas of the outdoor learning environment that will help to develop core strength, balance, and coordination. After researching design possibilities and benefits, we wanted to create a fun space to explore while enabling students to grow and develop various skills. One such space is our sensory pathway, which incorporates natural materials and is an extension of our Early Years forest.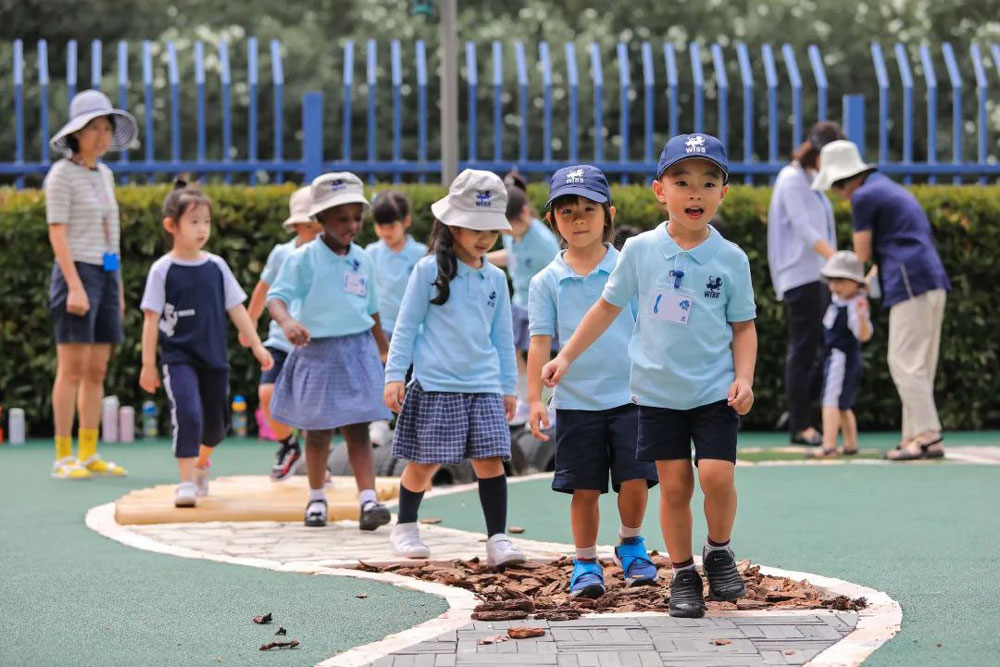 What does the new playground have to offer?
Various textured surfaces enable the students to challenge their balance, coordination, core strength, spatial awareness, and experience of different textures. Students are invited to explore these spaces. As they do so, they increase their gross motor function and coordination, build sensory connections in their brain and challenge themselves outside of commonly found surfaces.
How will the new playground enhance the student experience?
In addition to the learning space providing an extension to the areas children can explore at WISS, the outdoor environment is a part of where children will be engaged in learning. Our environment offers a connection to nature that also enhances the health and well-being of our students. They are more active and enjoy exploring new spaces while developing their understanding of key concepts such as causation and change.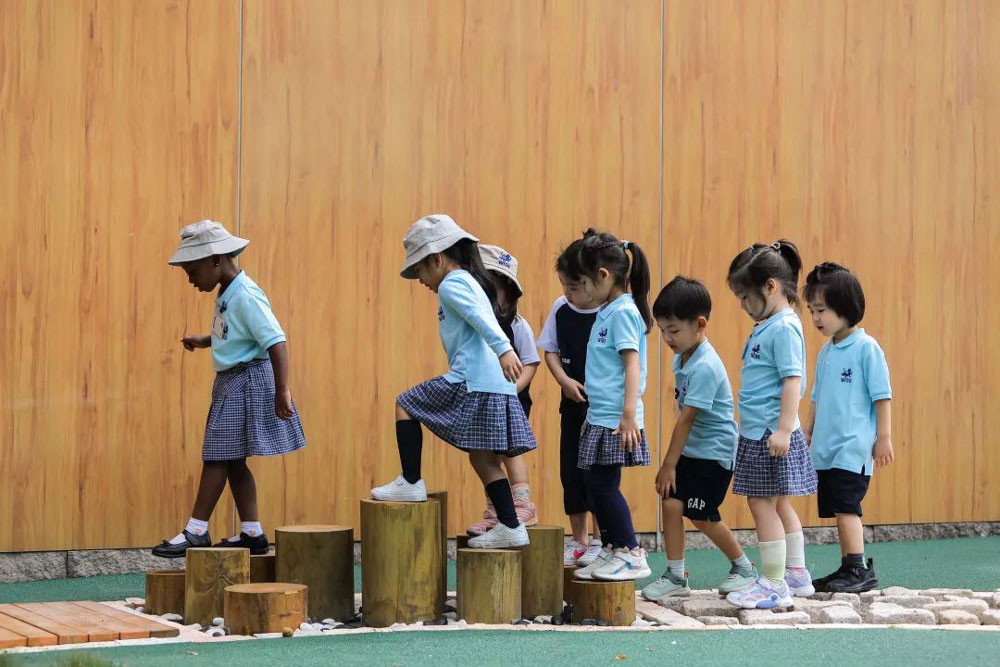 What materials were used for the construction and renovation?
A variety of materials have been used to create the space, some of which are recycled or natural resources. We want to create as many connections with nature as possible and enhancing our outdoor learning environment has provided the opportunity for students to engage with and develop meaningful connections with nature. This provision provides a holistic approach to learning and development of the child; the development of communication, concentration, imagination and well being at the heart of these experiences.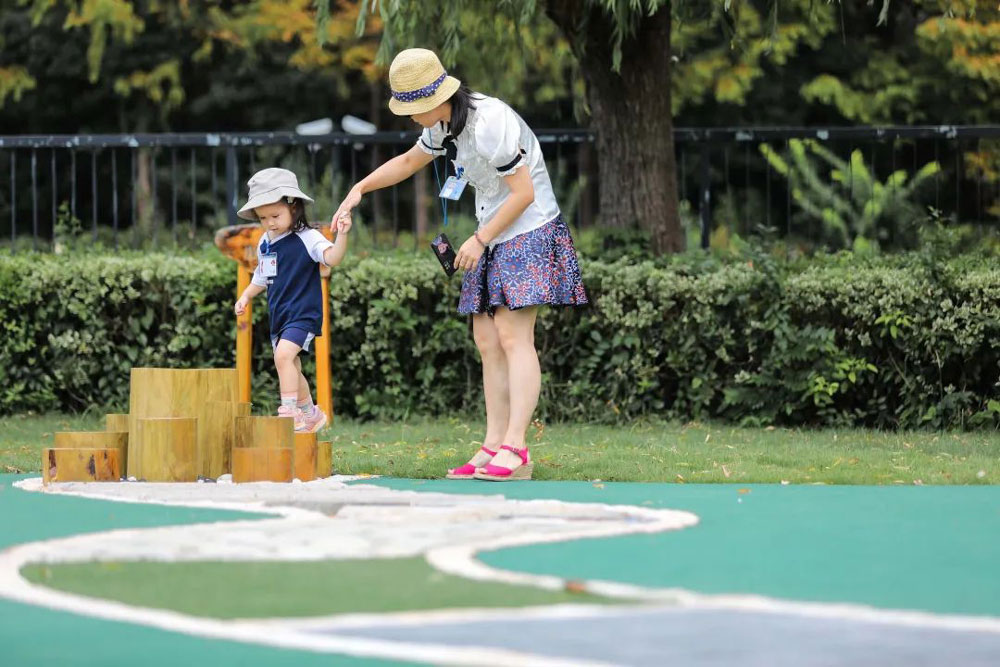 How are students responding to the new play area?
The students are inspired by the new spaces, are very keen to explore and invite others into their experiences. We have seen new relationships and communication skills developing as students invite friends to join in. By exploring these spaces together, our students develop turn taking and compromise as well as how to be a part of a larger community. Our learning spaces are open to all students in Early Years and so understanding cooperation and responsibility are important areas of growth as children build an understanding of shared experiences, environments and responsibilities.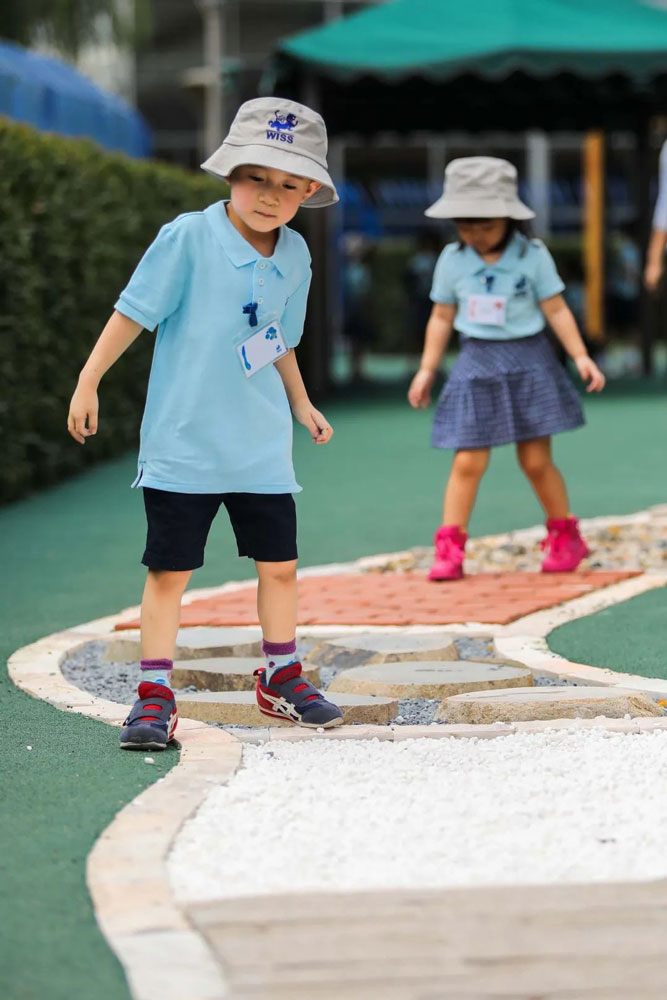 Is the new playground a space that inspires imagination?
The whole of our outdoor learning environment is designed to maximize creativity, inspire imagination, and holistic development. Our outdoor learning environment is a combination of sensory gardens with plants that ignite the senses, the Cub Cove and community circle with space to gather, Tiger Dens that become a space for imagination to come alive, the Mud Kitchen where natural ingredients are used to create culinary delights, or the Bamboo Forest for explorers to take their first steps toward unique adventures.
Do you want to learn more about the WISS Education and our approaches to teaching and learning in the Early Years? Come and visit our campus!