As the first semester begins at boarding school, students face new and exciting challenges. From trying new foods, to taking new classes, meeting new teachers, and settling into your new home-away-from-home, the first few weeks often set the tone for the rest of the first term.
For many students who are new to boarding school, one of the biggest adjustments can be living with a roommate. Living with a roommate is a particularly valuable experience as it teaches students about new cultures, how to live respectfully and harmoniously with someone else, and most importantly it offers the potential of a lifelong friendship. Most of our students at LAS say that living with other students is their favorite part of boarding school life!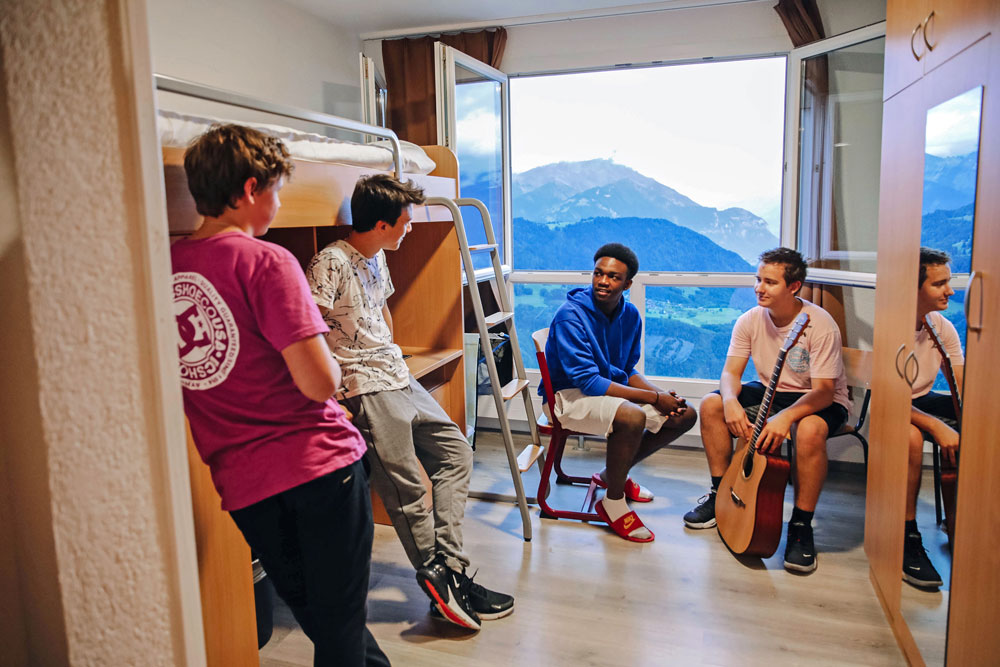 We know that sharing a room with one of your classmates can be a bit of an adjustment, that's why our Residential Team starts off each new year with dorm meetings that provide helpful tips and tricks to creating an optimal living environment for each dorm room. Here at LAS, we suggest that at the beginning of the year, all roommates work together to set norms for their room. Not sure what to discuss? Here are some of our favorite questions to ask:
COMMUNICATION
1. What topics are important for us to communicate about on a regular basis?
2. How will we communicate when something is bothering one of us?
3. How would you like to be approached if I have a question for you?
4. On what day of the week will we have a regular check-in to talk about our roommate relationship?
GUESTS/VISITORS
1. How often and for how long is it OK to have visitors in the room?
2. What will we do if friends want to visit when one of us is studying?
3. What will we do if friends visiting are being too loud or disruptive?
STUDY/SLEEP
1. When do you typically go to bed? When do you typically wake up? How will we work out different sleeping patterns?
2. What type of environment helps you concentrate on your studies most effectively? What time of day and where do you like to study?
3. If one person is sleeping ,what activities are okay in the room?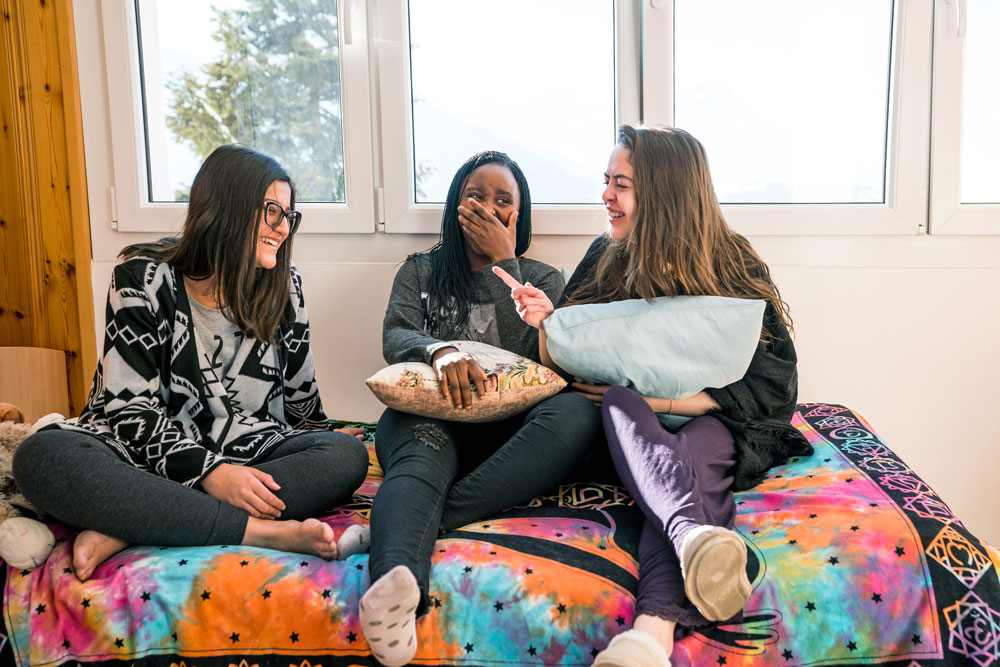 USE OF BELONGINGS
1. What belongings (i.e. clothing, food, phone charger) are okay to share? What should I ask before borrowing?
2. Are there any particularly important or special personal items that I should be especially respectful of?
CLEANLINESS + CLIMATE
1. How will we keep the room organized?
2. How do we feel about eating or having food in the room?
3. What temperature do we like the room to be at (windows open?)
4. Do any of us have allergies?
The best part about having a conversation about all the above topics with your roommate? You'll likely find you have lots of things in common, and/or you'll learn something new about the person that you'll be living with. They might surprise you!