Receiving the Wellbeing for Schools award was a huge success and a great achievement for the school to be recognized with this accreditation for the hard work which has been done to support everyone in the community. We are one of the first schools in Thailand to receive the award and the first in Nord Anglia (along with our sister school BVIS Hanoi). Regents are looking forward to continuing this work and supporting schools who also may want to take on the challenge themselves as Emotional Wellbeing and Mental health is everyone's responsibility.
In 2019, before COVID hit the world Regents had been talking to the Award Place about becoming accredited for the work we were doing on Wellbeing. This has always been a particular strength of Regents and something which has been placed highly by the school leadership team. Then in 2020 disruption hit education across the world and we had to reconsider the work we were doing to support our students and staff wellbeing with so much uncertainty around the globe on what would happen next.
This didn't deter the team in school who found new ways to support our community with the "Be Ambitious, Be Well" campaign which consisted of activities to keep your mind and body healthy in those uncertain times. This campaign kept the school community strong and together but there was more that could be done, the school decided to go through the accreditation process, to have a clear, set criteria of excellent practice in supporting Emotional Wellbeing and Mental Health even further.
For us the benefits for our students, staff and parents has always been important, Regents has always been a welcoming and supportive community. The benefits of improving our approach to wellbeing we very clear to us all.
We want to ensure no child is left behind, that they feel supported and know who to talk to. Research shows time and again that students who are happy and have good emotional wellbeing will be more successful in the future. Academic Outcomes improve when children are in an environment where they are supported and good wellbeing ensures children are resilient to cope with the challenges ahead of them.

At Regents we can't prepare students for the unknown, as COVID showed us all, but we can teach them to be resilient, to manage complex situations, cope with change, find solutions to problems and be part of something bigger than themselves.
Through this accreditation process we have adapted the professional development opportunities, online wellbeing checks, adjusted Teaching and learning styles and improved communication to keep students well and active. We also sought honest feedback from all the stakeholders on what we needed to do to improve further. We have had workshops for parents, counselling was provided to students, training for teachers, the wellbeing committees were created across all groups and school staff changed aspects of the curriculum to really focus on ensuring the students had the best support emotionally to be a success at school. Being part of Nord Anglia also meant the staff had access to outstanding professional development and support around the clock.
The school community really pulled together to put emotional Wellbeing and Mental Health high on the agenda, the students developed the slogan "Think in, Speak Out" which was promoted across the school and strategies were put in place to be proactive and prevent any issues arising in the future, teaching staff how to recognize those early signs and teaching children different coping strategies through our Growing Minds Curriculum.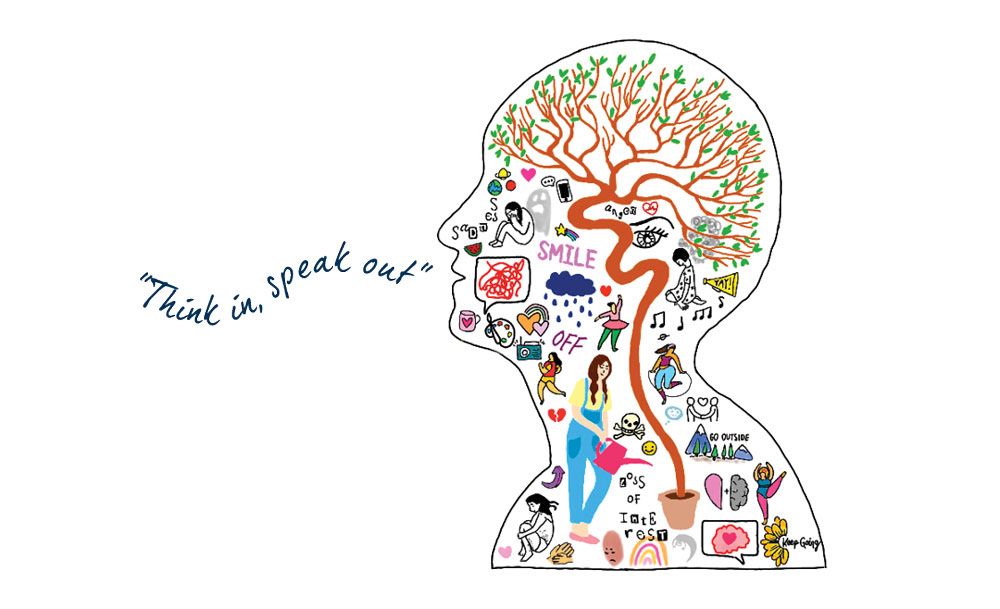 Wellbeing has always been a huge part of Regents, we want success for all of our students no matter what they chose to do in life and looking after each other is absolutely essential to developing young people to be their best.

Ms Amos Turner-Wardell, Head of Secondary