When the decision was made for school closures throughout most of Europe and in Switzerland, to contain the coronavirus amongst other things, the daily learning routine of students at Obersee Bilingual School (OBS) was not hugely affected. Thanks to OBS' longstanding practice of ensuring learning materials and lessons are available digitally, Primary and Secondary school students were well prepared to switch to distance learning from day one.
OBS aims to prepare its students for complex situations in an ever-changing world. With this in mind, digital learning aids were introduced eight years ago at the Secondary School and three years ago at the Primary School, and huge investments were made to impement a modern IT infrastructure. As a result, OBS students were able to start their lessons on Monday morning (16 March 2020) at 8.30 am as usual, but the only difference, they were working remotely.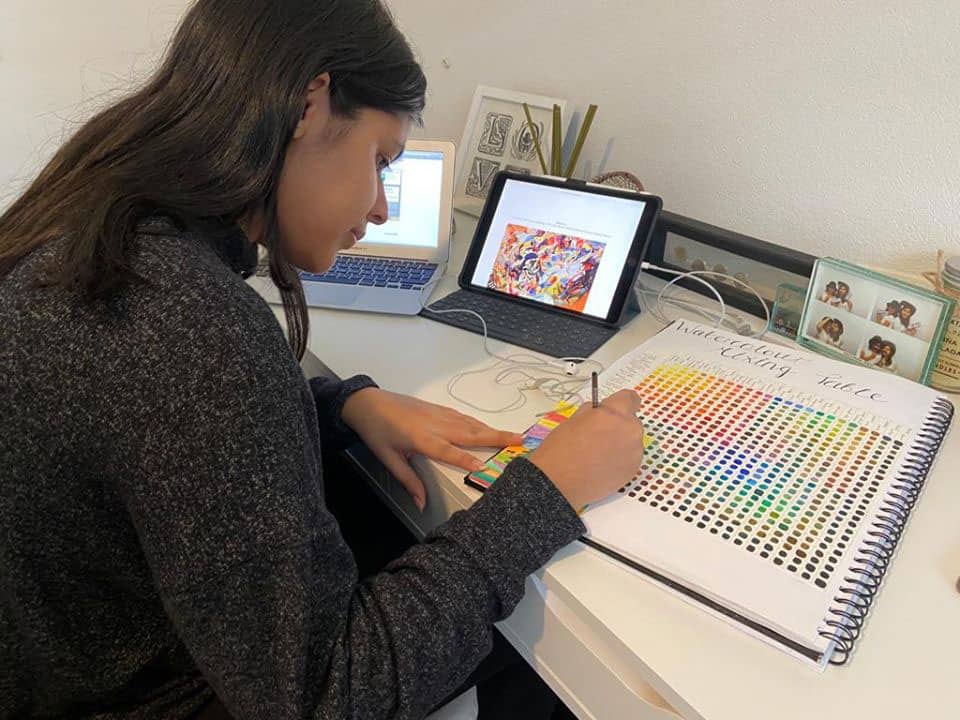 Uwe Feuersenger, CEO of OBS, comments: 'We want our students to approach the world of tomorrow with curiosity and openness for new things. We regard lessons enriched with digital components as an opportunity, because they open up new ways of learning for our children and young people, individually or in teams, which they accept with enthusiasm. One week after the start of the obligatory home schooling, we can say that it is proving to be a great success. Thanks to the entire OBS team for their excellent preparation and cooperation, we have had no teething problems'. Everyday school life at OBS from the start of the day through to the end, is the same except the students are working from home – they are following their timetables with online lessons, discussions, debates, sports and even taking tests, all in accordance with their bilingual curriculums in English or German depending on the teaching week.
Many parents are impressed by OBS' quick response in switching to online learning without any disruptions. The father of a Primary School pupil commented: 'I was very impressed with how the school was able to switch to e-learning over the weekend. Well done! Thanks a lot.' The mother of a Secondary School student commented: 'I would like to thank you for your professionalism, your commitment to the learning and success of our children and your ability to respond quickly and efficiently to the challenges of this time of crisis'. The children are also embracing and accepting this new experience. The possibility of chatting with their classmates and discussing different topics and learning objectives in video conferences gives them the feeling that they are not completely isolated and can maintain the
normality of their school life as much as possible.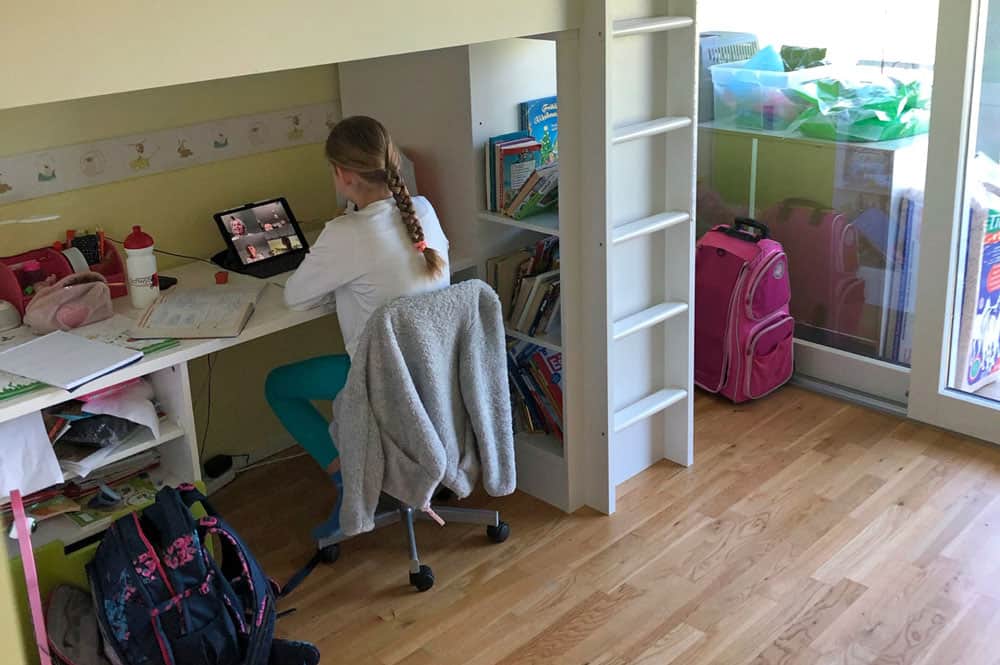 Uwe Feuersenger also explains: 'I am very proud of our highly dedicated team of school management and teachers through to administration, IT and support staff, who have been highly motivated to ensure a smooth transition from physical school to virtual school. We feel extremely confident that it was the right decision to focus on future-oriented and digitally supported learning. We are happy to share our experience with other schools and teachers or to make recommendations as to which learning tools have proven to be effective'.