When he was 12 years old, Elliot's father made him a deal: practice guitar for half an hour a day, and then you can play video games.
To the gaming-obsessed sixth-grader, guitar practice was simply a means to an end. He never imagined it would be the start of a lifelong love of music and a promising musical career.
Now, at the ripe old age of 19, Elliot is about to launch his debut album "Seskoland"—a mix of hip-hop, emo-rap, soul, and rock-inspired music—that he's composed, written, and performed himself, with the input of a few close friends and the mentorship of ISD Music Department head and fellow musician, Chris Sabucco.
While he has had a handful of guitar lessons in his life, Elliot is mostly a self-taught musician. When his father offered him the 'deal', the first thing Elliot did was start learning how to play songs by watching YouTube tutorials. Rather than start with the basics, he set himself the challenge of learning an entire song from scratch.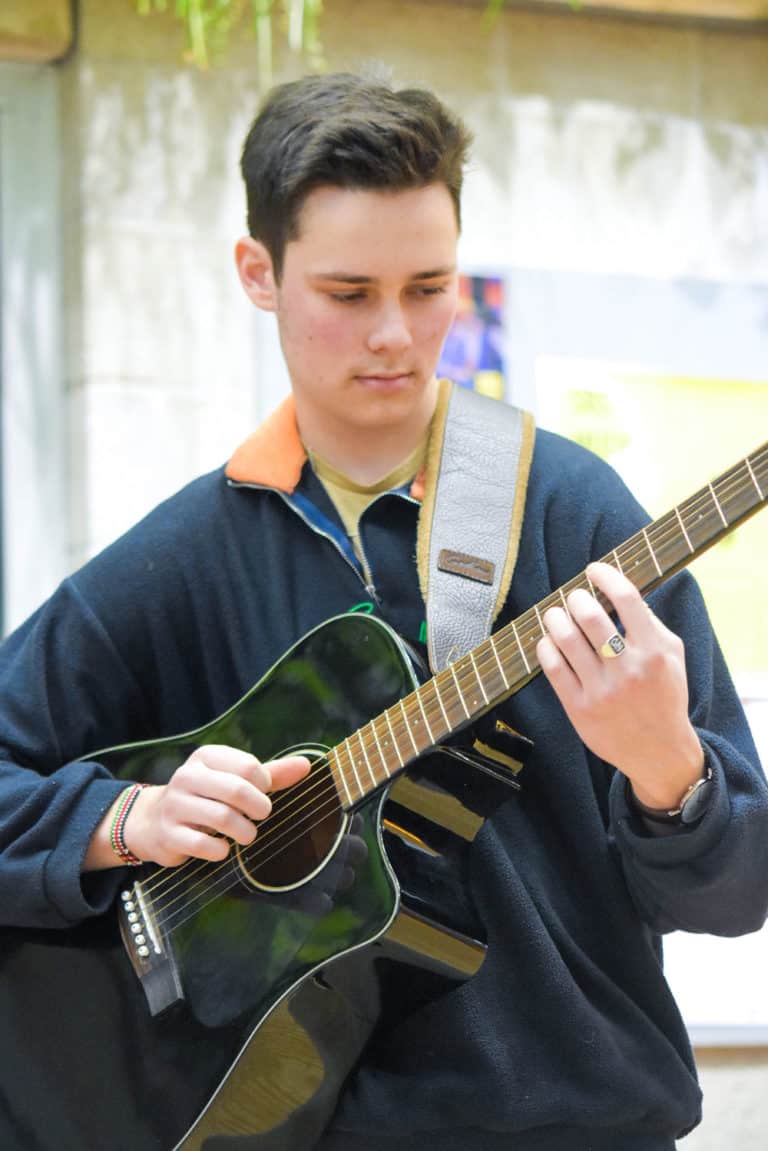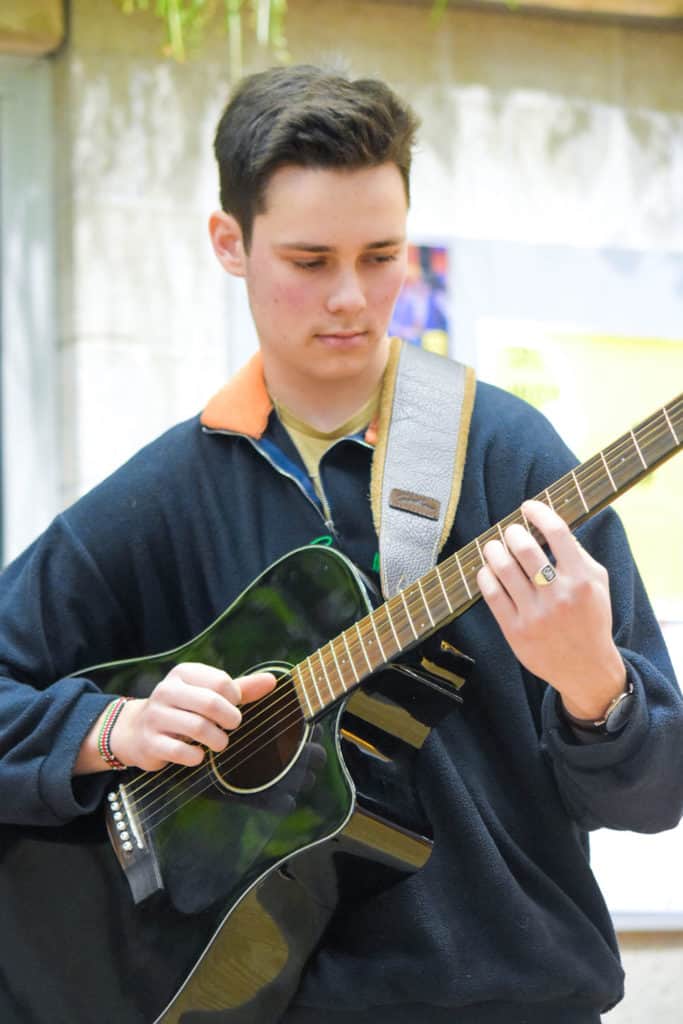 "The first song I learned to play was I See Fire by Ed Sheeran", recounts Elliot. "It's maybe not the easiest song to start with, but I had it down in about three hours."
Performing under the name '24sesko' (an abbreviation of '24-7 Esko', Esko being his middle name, and 24-7 representing his commitment to his music) Elliot describes his music as "rap with a story".
He draws on a range of genres, including rock, hip-hop, and soul to give depth to his work, and draws inspiration from artists as diverse as Eminem, Kendrick Lamar, Ed Sheeran, Rage Against The Machine, and John Mayer.
While he clearly has a natural talent, Elliot is quick to appreciate the value that the IB music program at ISD has brought to his music.
"As well as composition and recording, we also study musical theory, which gives you new ways of improving and thinking about your music. At ISD we have some really talented teachers who are also musicians, so their experience and feedback are super helpful. And we have access to some pretty amazing equipment as well."
Elliot's musical abilities aren't limited to guitar. He's taught himself how to sing, rap, play drums, mix and master tracks, and is also a talented lyricist.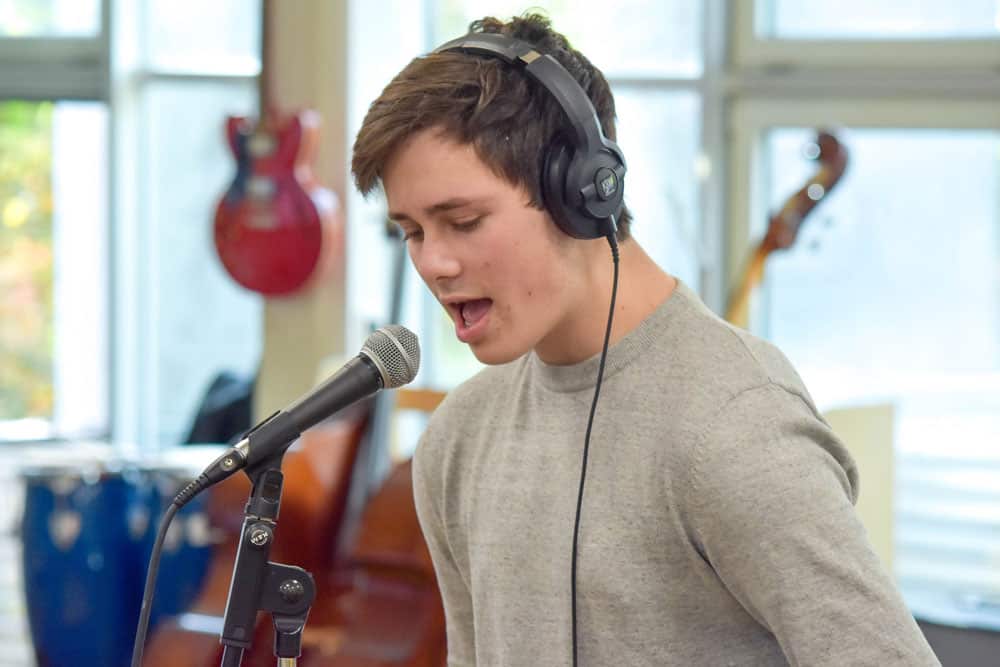 "The beauty of story-telling", he says, "is that you don't need to have experienced what you're writing about. You can channel emotions and experiences from your own life – joy, love, sorrow, pain – and apply them to someone else's story." Which is reassuring, given that Elliot's new album contains songs dealing with near-death and a pact with the devil!
"With Seskoland, I've tried to create a narrative. The first songs start off quite upbeat and positive, but then you reach a turning point, where the lyrics become darker and more sinister." And how does the story end? You'll have to listen to Seskoland to find out!